René Bubberman invited me to fly in his RV-7 (CS, tipup, taildragger) from Rotterdam (EHRD) to Seppe (EHSE) and back. It gave me the opportunity to compare the view from a tipup to a slider canopy (PH-RVP). The canopy choice is still on my list, although I do have a slight preference to the slider. Well I got a lot more than I asked for.
Here's the view from the slider canopy to the tipup.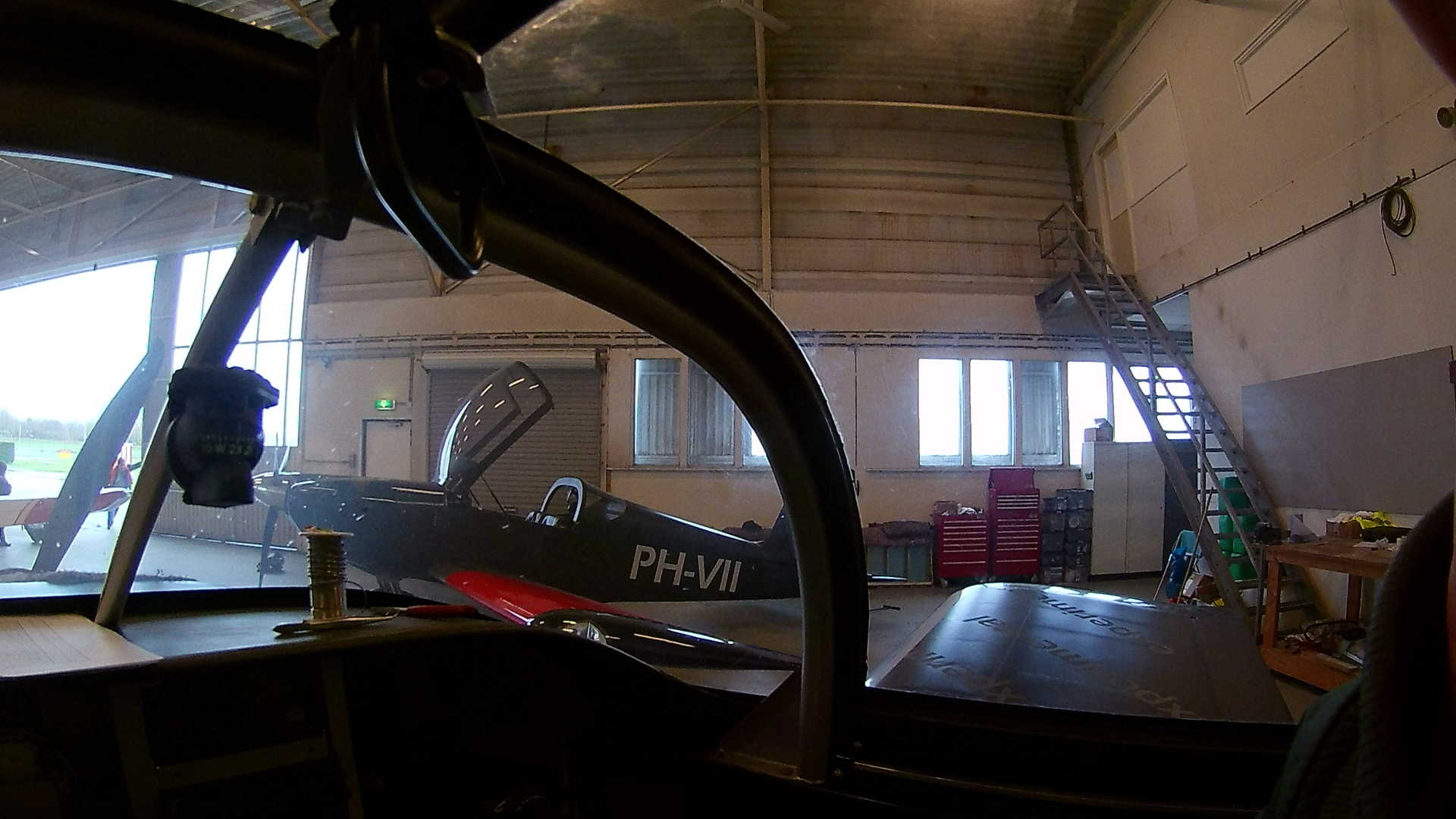 Also this was my first flight ever in an Van's RV-7, so I was super exited that René was so kind to take me for a spin. As soon as we started from runway 24, I knew I made an excellent choice in the plane I'm building. The RV-7 is truly a magnificent piece of hardware. Too bad it will take me another 4 years to finish it, however me motivation to build it has doubled (if that is possible).
The flight takes less than 20 minutes on RV-7 cruise-speed (takes 45 minutes by car if there's no traffic), that's how fast it is. René was so kind to let me handle the RV-7 in between, to get a feel of the characteristics. Really a great plane!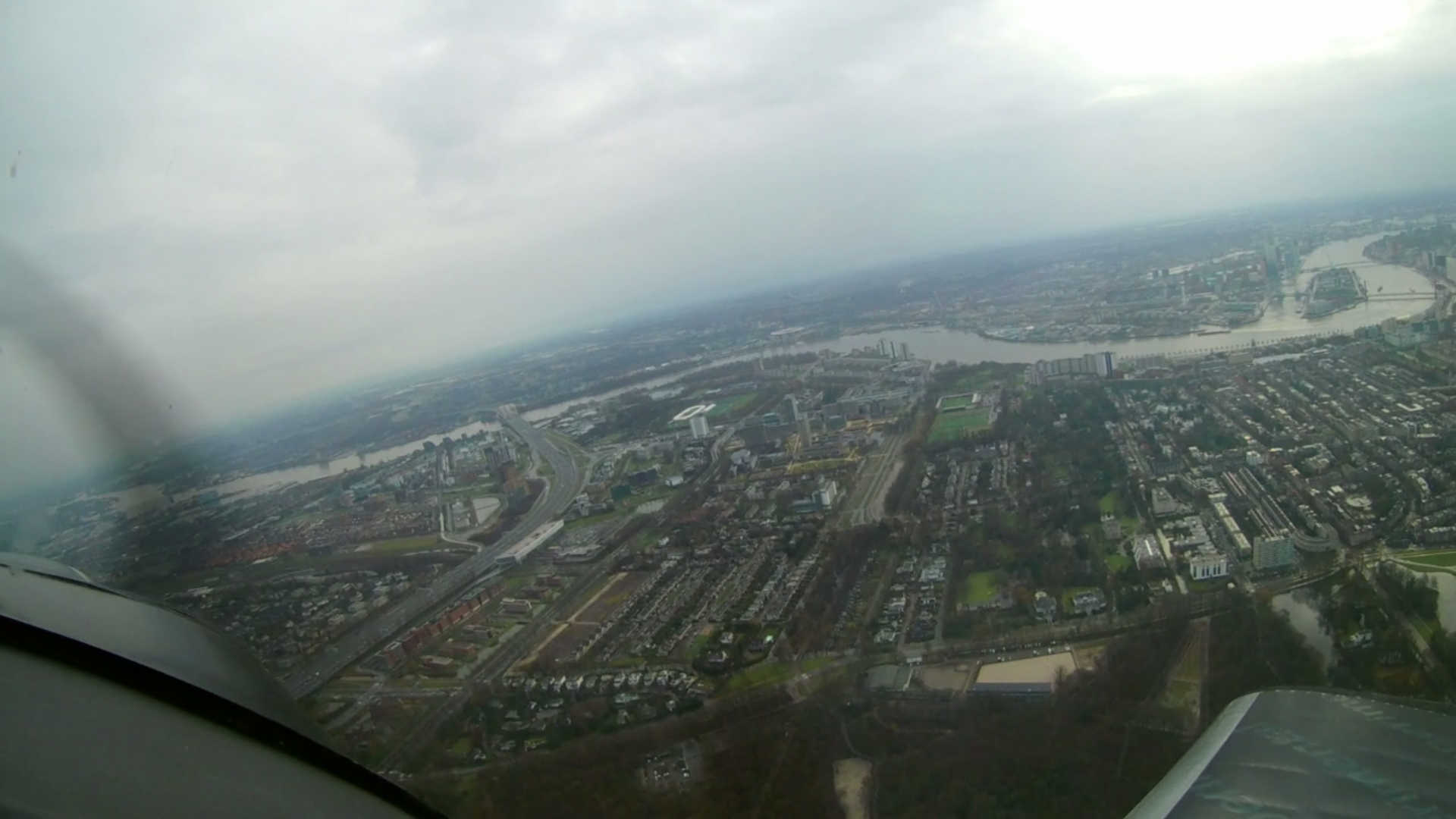 A nice view over Rotterdam (even with a light drizzle).
Talking about the weather it sucked, however my goal was to check the view from the tipup. And I must say fair and square: "The View is Great".
In Seppe we visited the plane museum and joined the Seppe flight club drink, where we met fellow RV builders Victor Kruis (PH-OBO) and Rens Verhoeven (PH-RVN, my build mentor from the NVAV).
We left when it was still raining a little, so to prevent pouring water in the panel, we cleaned the tipup canopy before opening it. Some water must have come in, because as soon as we started the engine there was water dripping beneath it.
We took of from Seppe from runway 25 and headed back to Rotterdam.
While approaching the CTR (controlled traffic region) of Rotterdam René tried to contact Rotterdam tower and….
No luck, the radio failed transmitting, it did receive perfectly. Having tried contacting Rotterdam tower for several minutes and circling the CTR, given the commercial traffic we decided to head back to Seppe before sunset and land there (uncontrolled and very quite airfield).
This was the last push for me to know for certain that I will build a slider canopy on my RV-7. Although I probably won't fly much in this weather, I experienced the problems with water in the instruments. I felt really sorry for René, but he was exceptionally relaxed about it.
Fortunately friends of him (also pilot and living near Breda) would visit him tonight, so we could share a ride in their car back to Rotterdam.
Great adventure and a great lesson in what to do if hardware fails. René is an excellent pilot, he kept his head together and took the right decision not to enter a busy airport without a radio, but take the "inconvenient" route.
Thanks again René, I really enjoyed the flight and gained a ton of experience.