While it was freezing outside (coldest week of the winter, so far), I started with the inventory of the Wing kit. The two crates contained all the items on the packaging list. First up was the big crate with skins and ribs.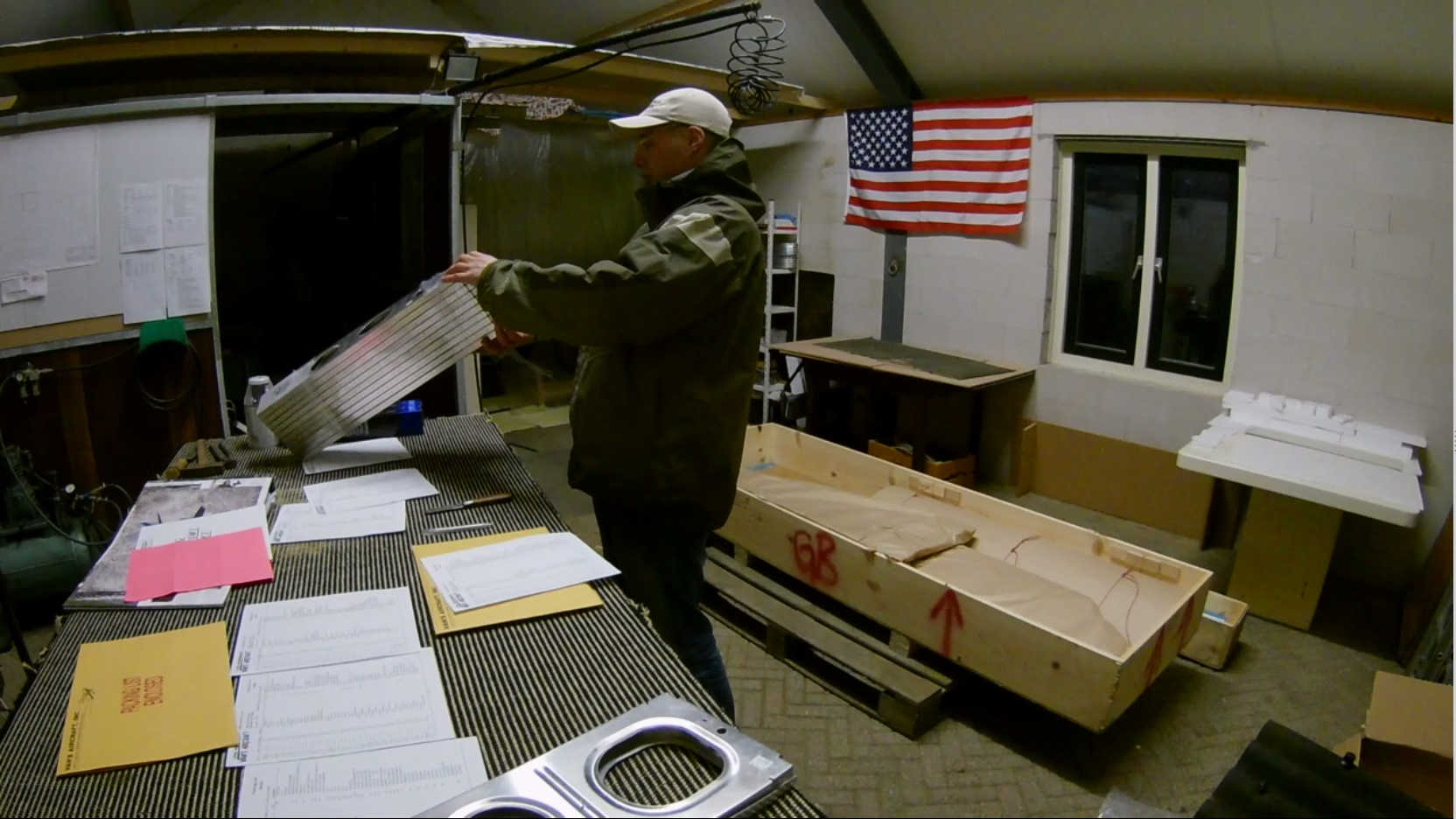 During the waiting time on the Wing kit I spent some time building a second floor panel to store completed products. The parts I'm going to use during the first phases of the Wings, I store in the small rack (in the back).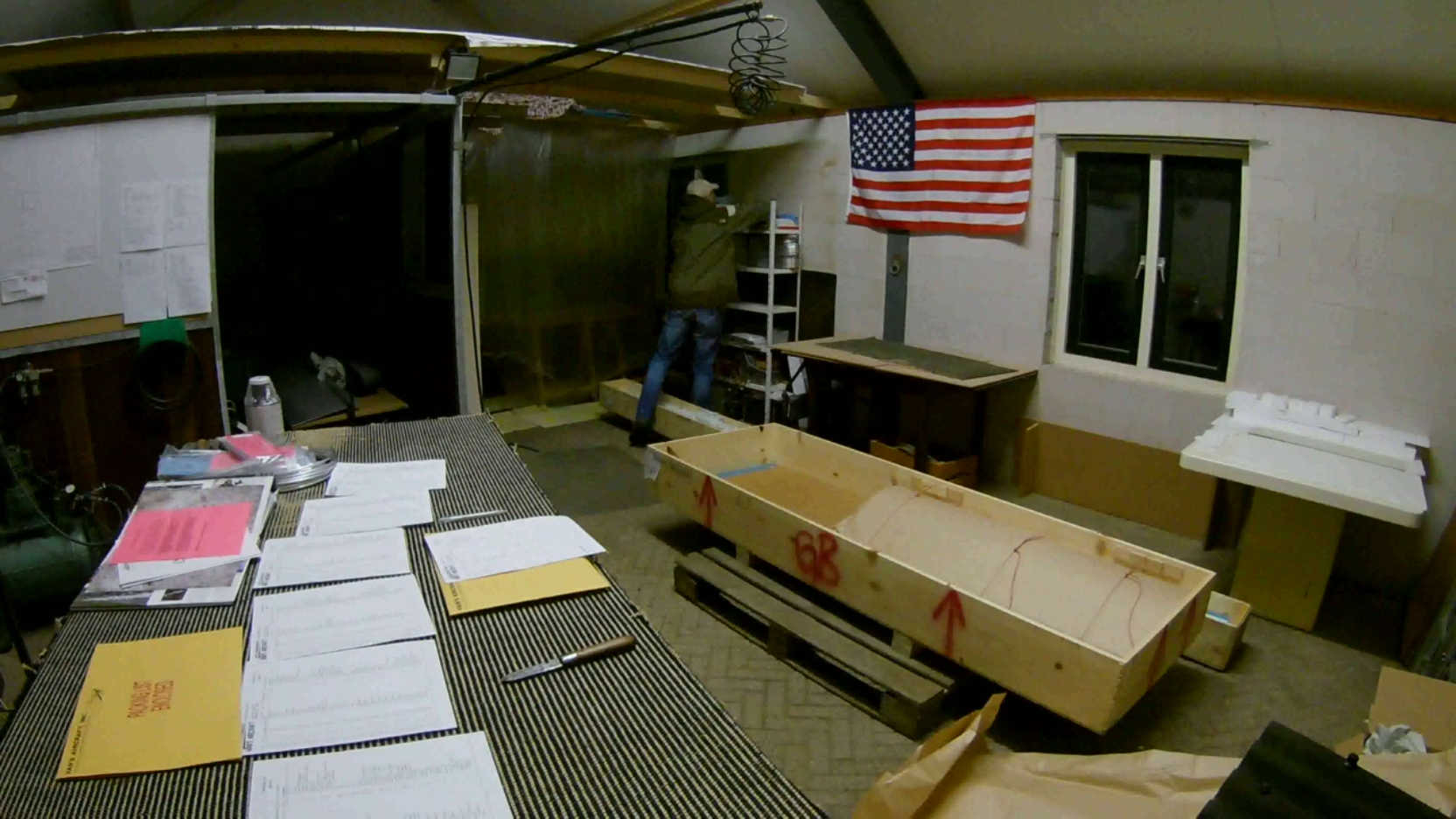 Wing parts for later phases, such as flaps and ailerons are stored en this floor panel.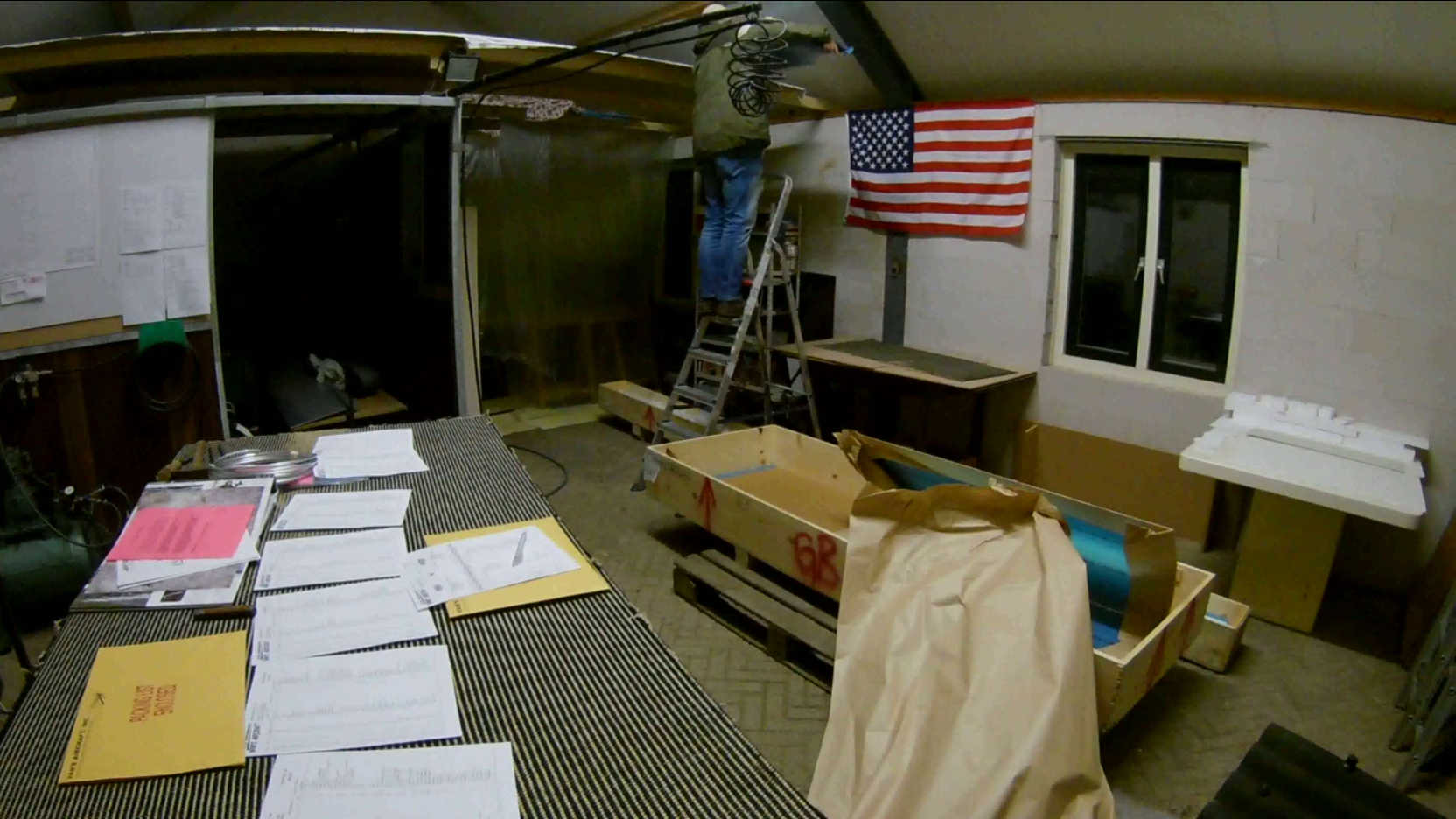 I got everything unpacked and administered, also I disassembled the crates so I can reuse the materials for jigs, cradles and Wing stands.
Time: 8 Hours, Rivets: 0/0
Video