We found a better (less drilling) way to machine countersink the #8 screw tank attachments. By drilling the initial hole a little wider #12 drill, there is less material to countersink. The correct alignment of the jig that prevents flutter is essential in this method.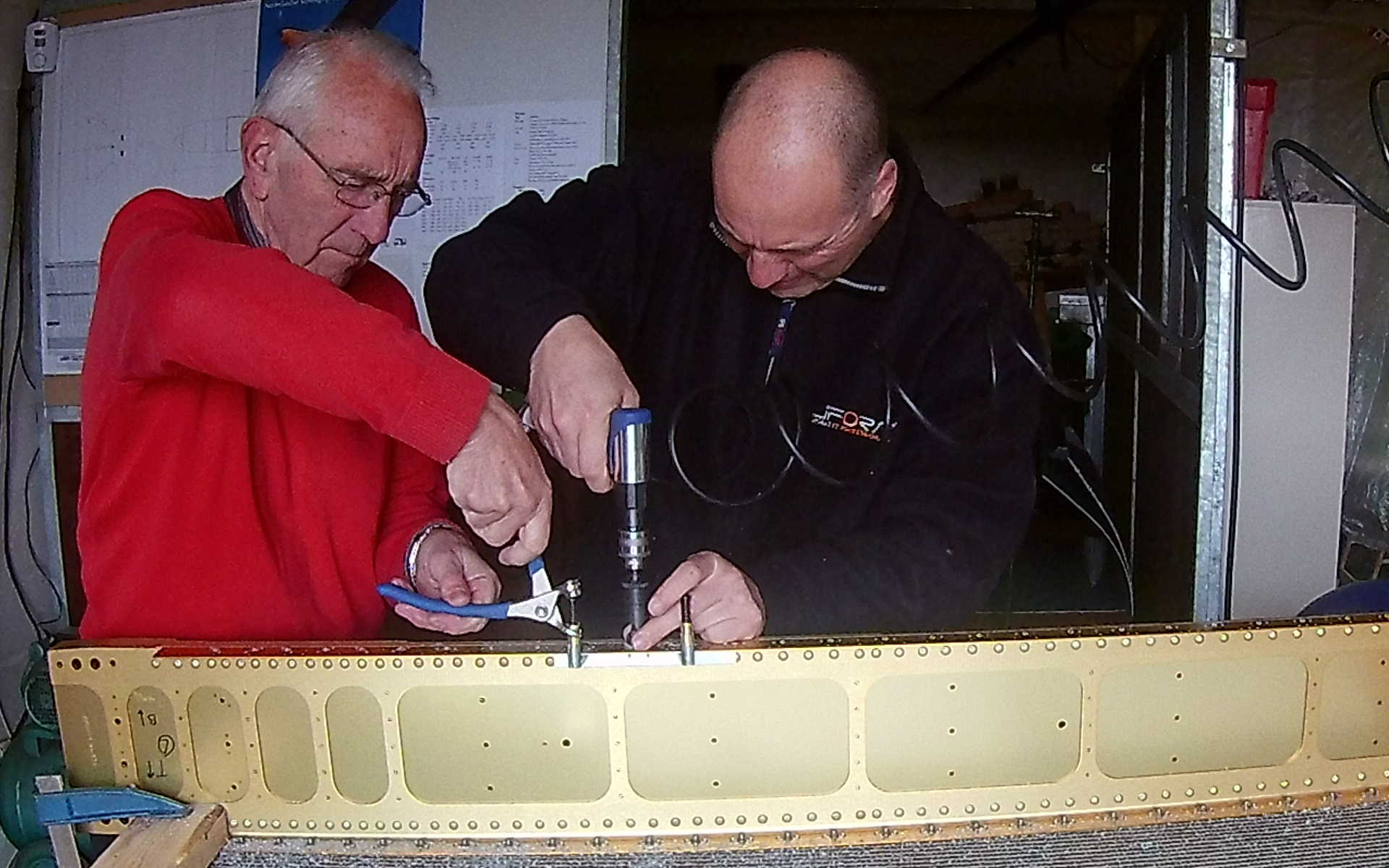 Here we are working on the bottom side of the left spar (see markings bottom left). Again working with my dad is not only faster, less error prone, but also much more fun.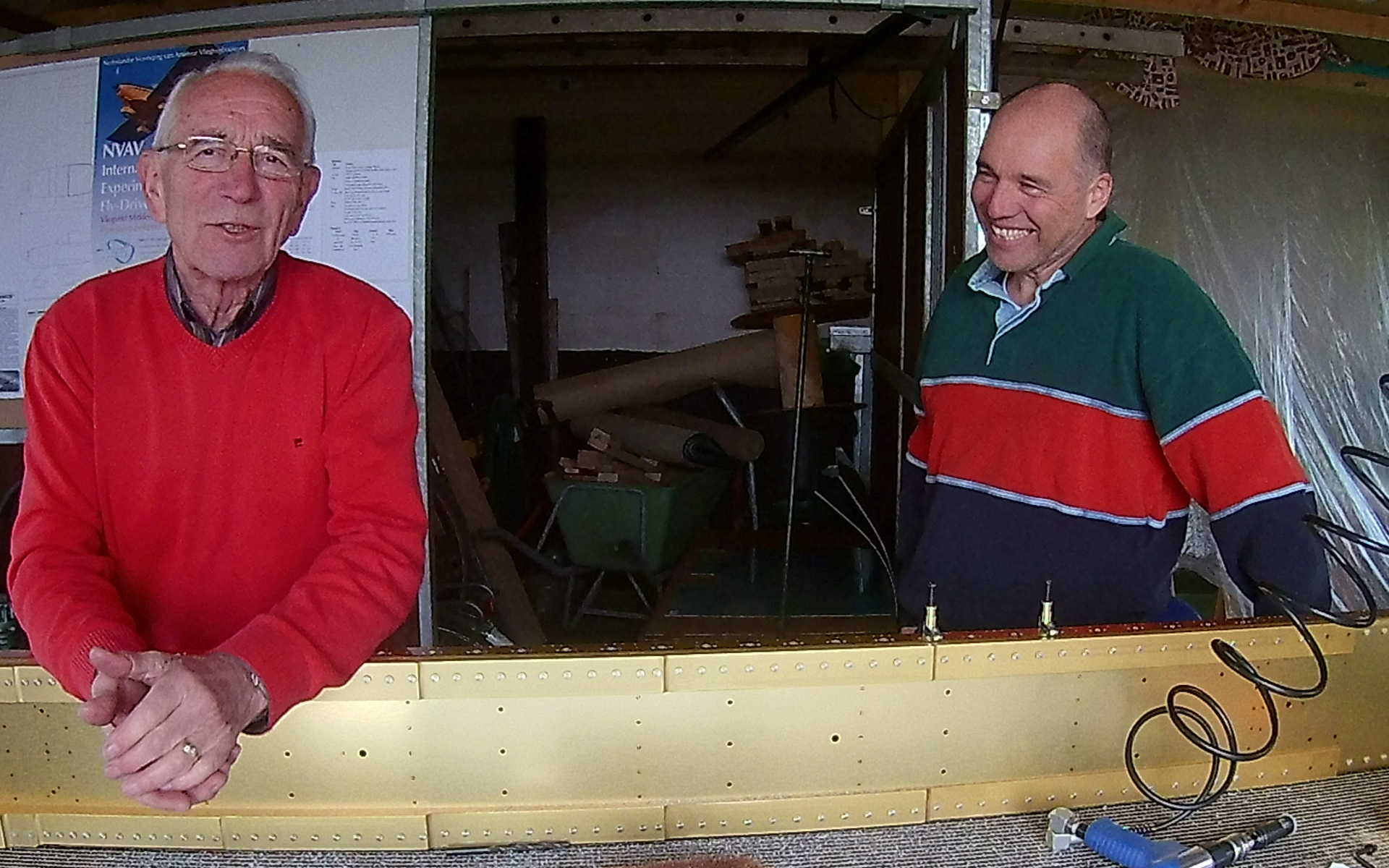 After drilling, countersinking and deburring, I prime the Aluminum parts with a cotton-tip. Probably not necessary, but better save than sorry (no my default mantra, but I use it in case of priming)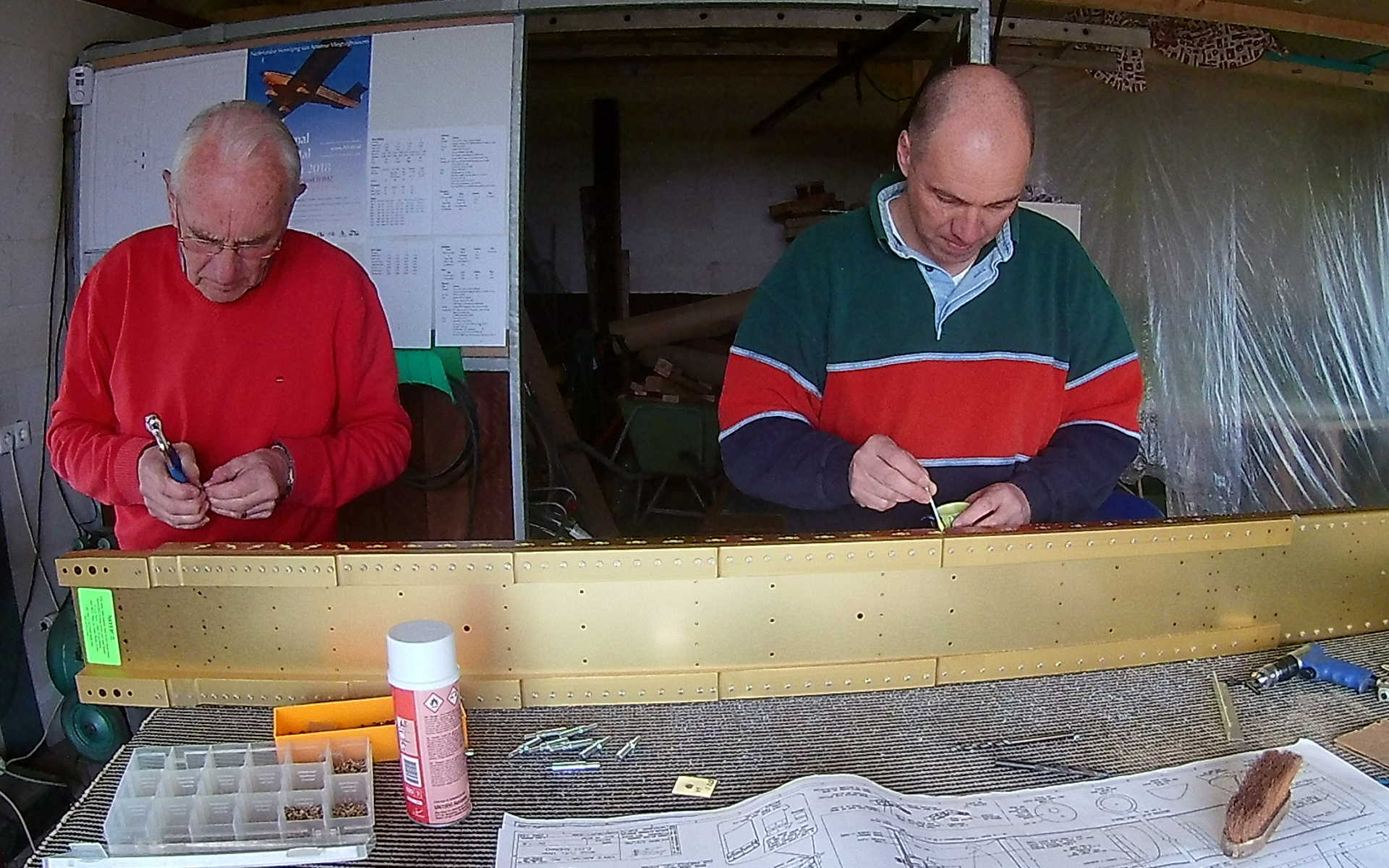 Check out the NVAV poster (top left) of the International Experimental Fly-Drive-in 2018. It will be held during Whitsun weekend (may 19-21) at the "Midden Zeeland" airport (EHMZ).
Riveting the platenuts to the main spar is yet another task that is much faster with two builders.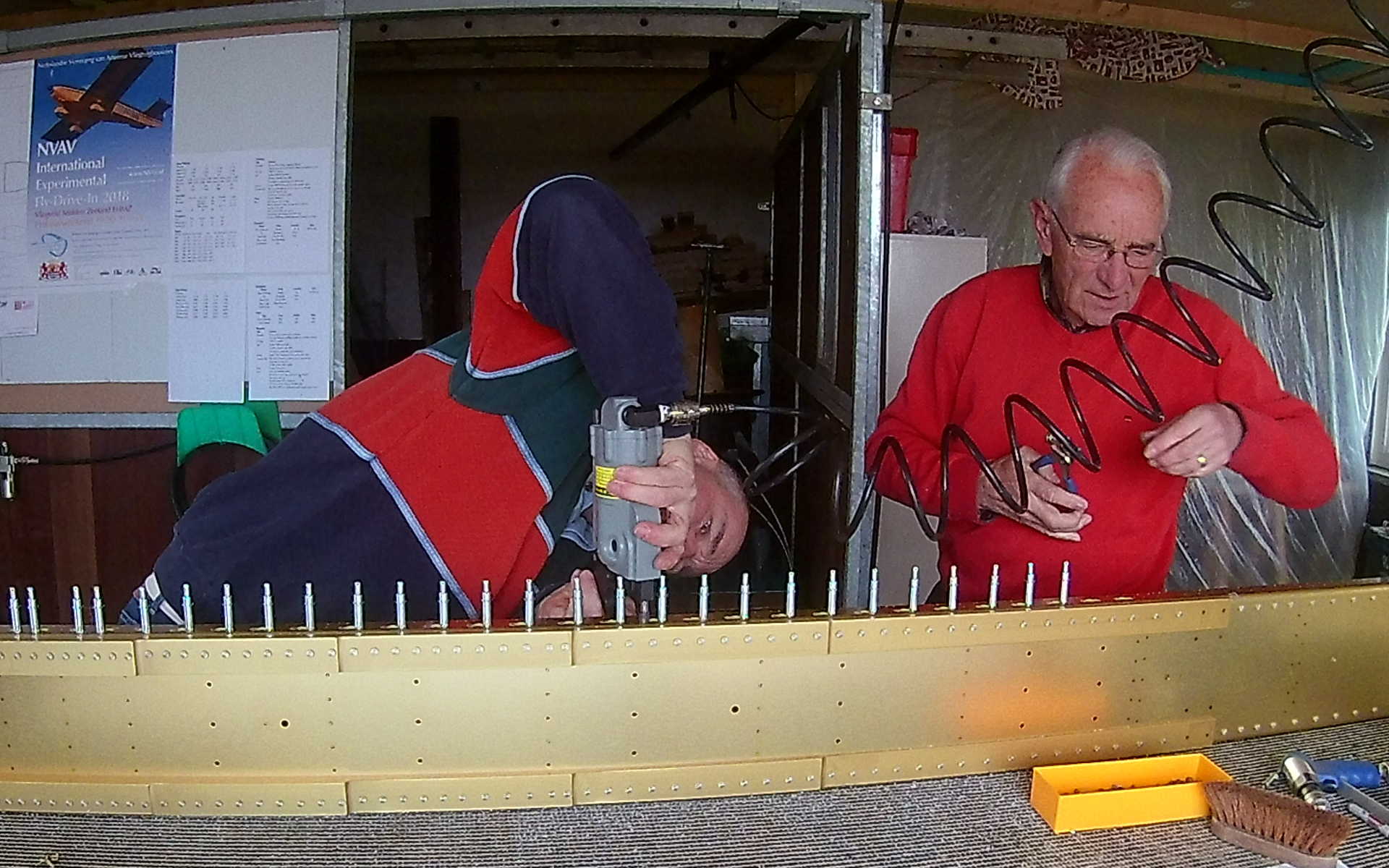 And the speed and quality of the pneumatic squeezer is unparalleled.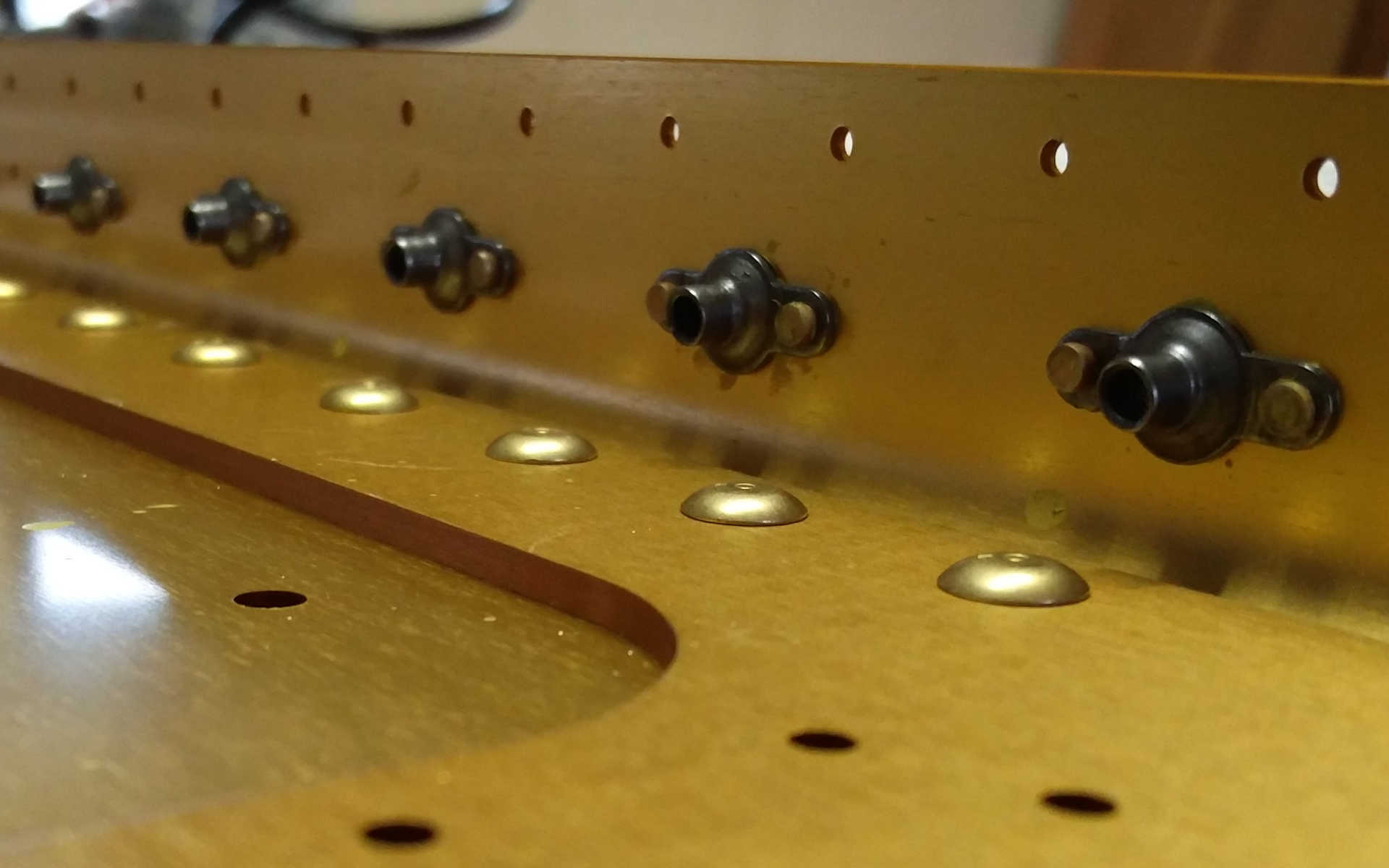 With only two rivets gone wrong, I'm really satisfied with the result. Now I have to look for the location of WA-822 on the spars.
Time: 6 Hours, Rivets: 182/2
Video