The Rear Spar of the Wings are build in parallel. I try to use this method as often as possible (with its dangers, see later). The Rear Spar has several doubler plates mostly to attach hinges. In this case the Ailerons.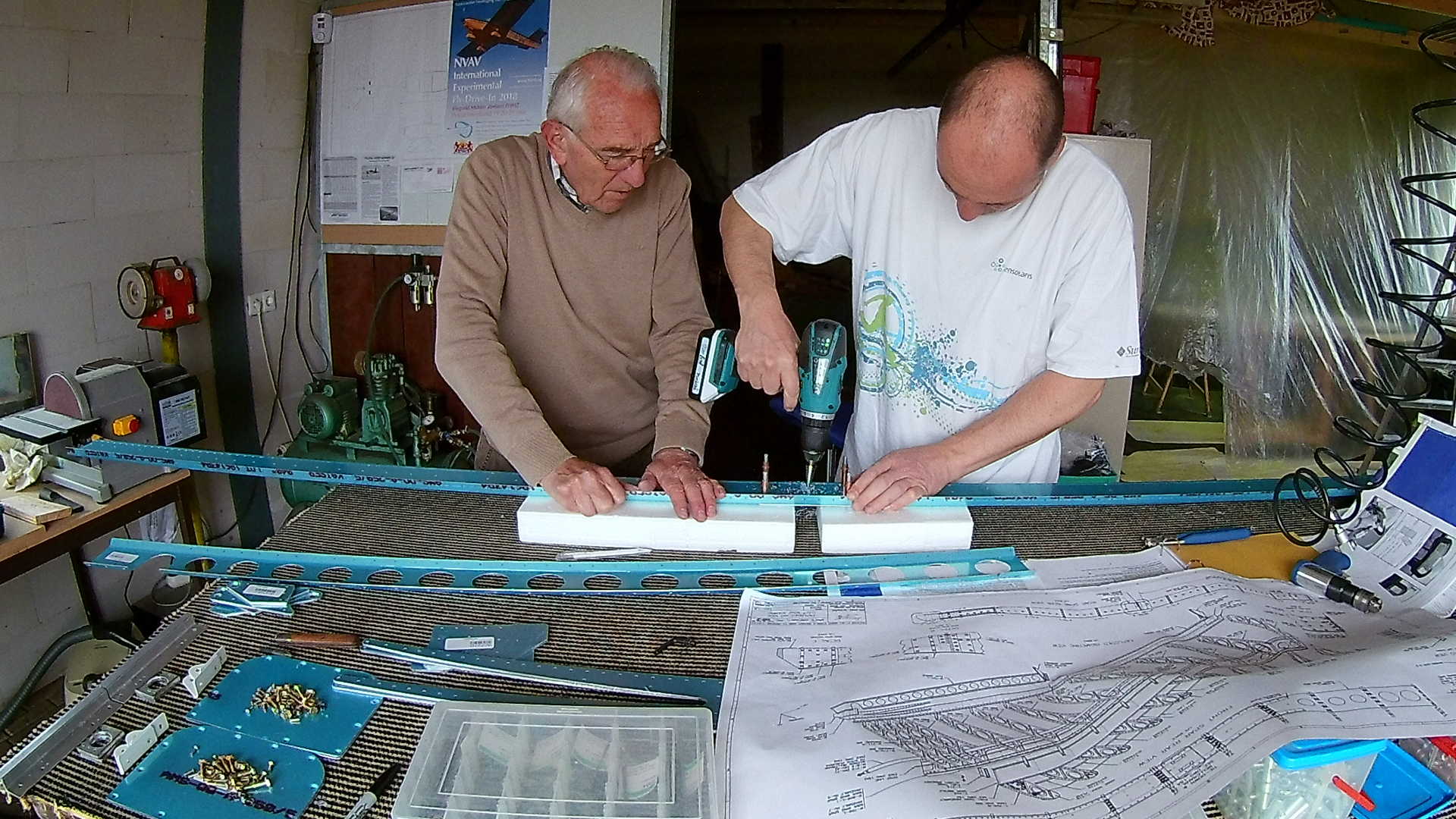 The center doubler plate requires drilling a hole for the Aileron push rod. And with hole I don't mean round, it's a strange blob of a hole.
After finishing the left Rear Spar I immediately continue with the right one.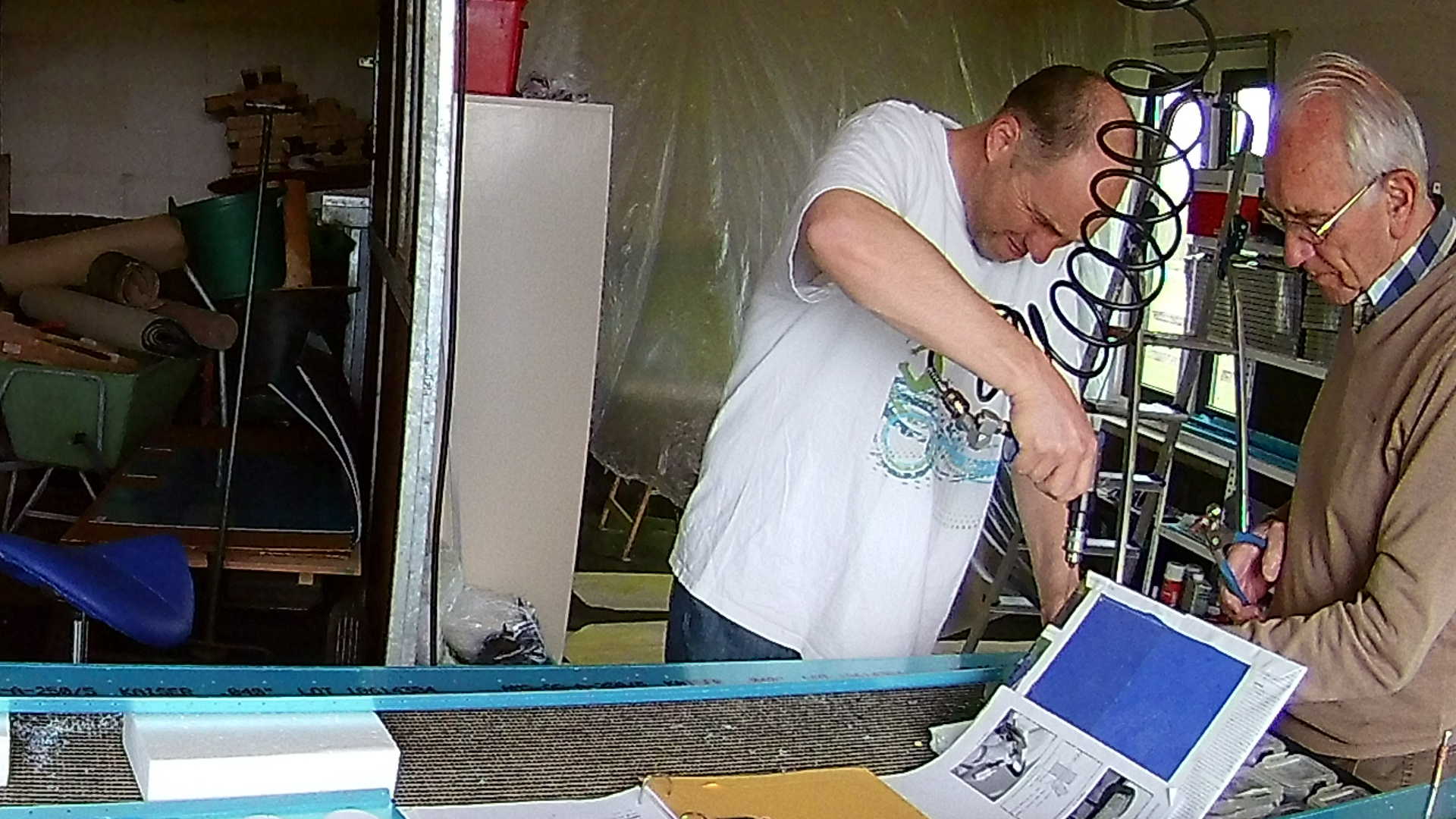 And there is where a screwed up. The doubler plate doesn't have any reference holes, so placing it at the same side as the Left wing is possible and WRONG.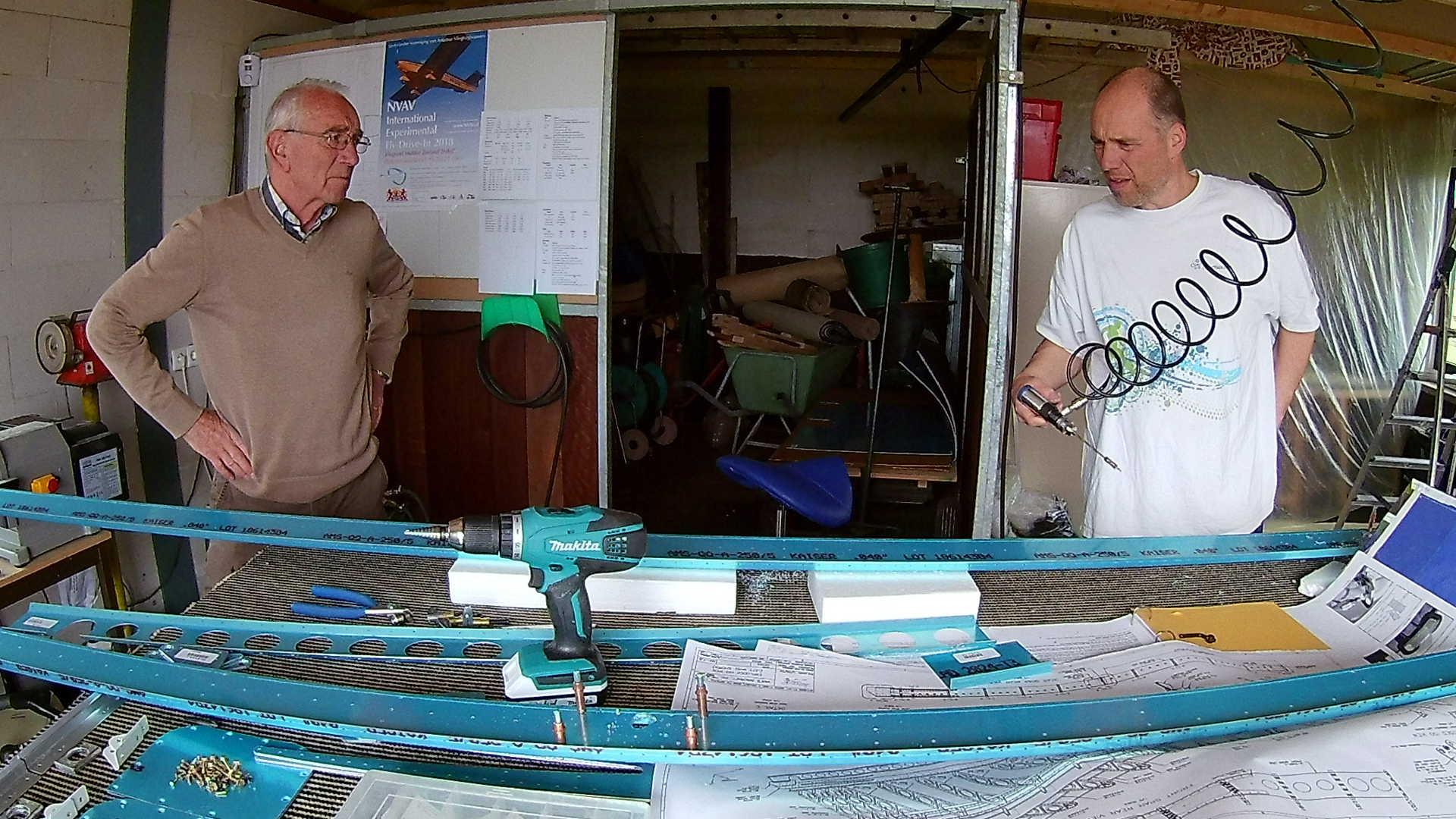 This is the face of a confused man, realizing he just FUBARed a doubler plate. Fortunately it's just the plate and not the Spar.
Turns out in the Trim bundle there is an Aluminum strip that has the exact width and thickness as the scrap doubler plate.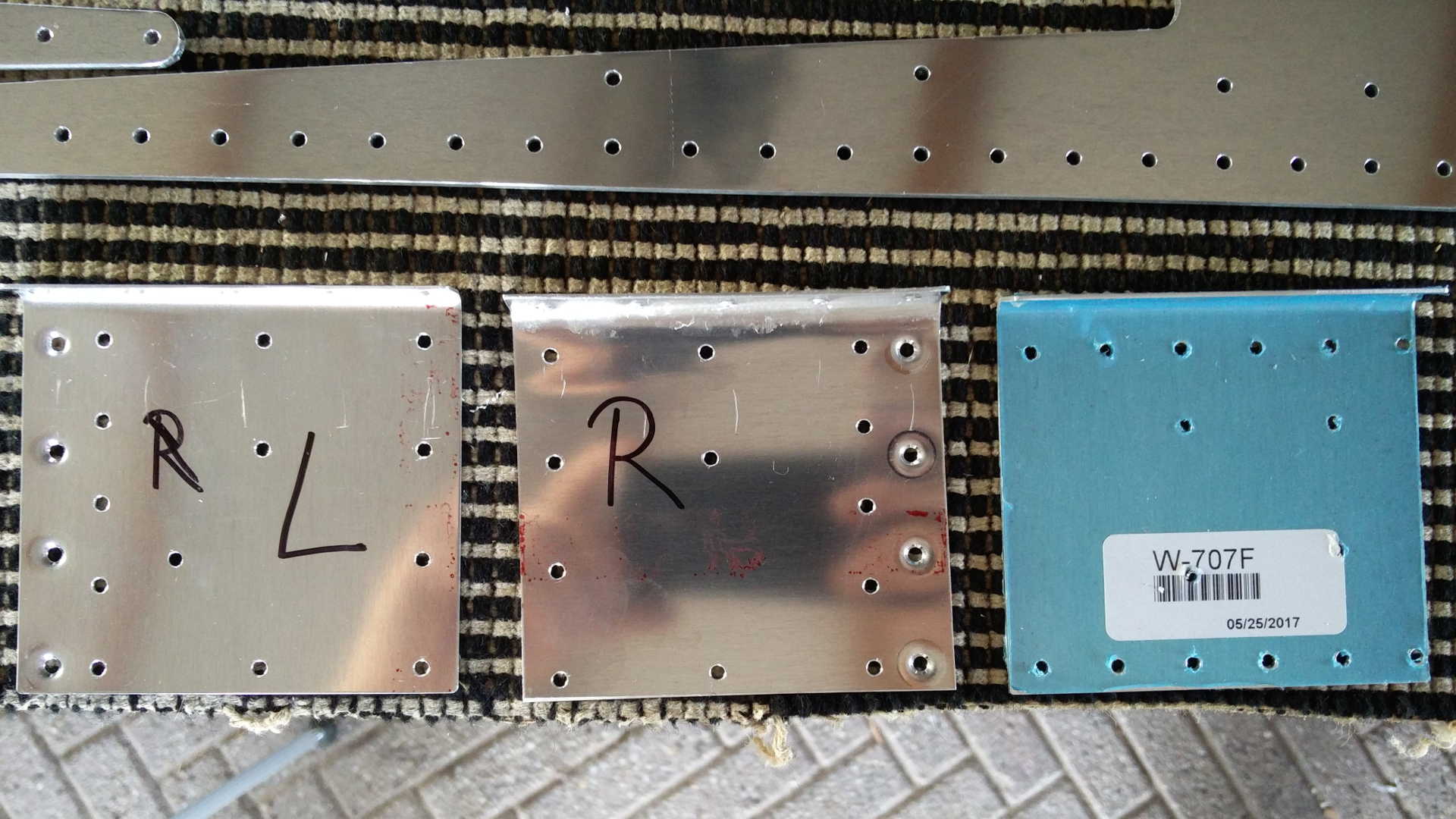 On the left the correct Left Rear Spar doubler plate. On the right the disaster and in the middle the home made doubler plate, which looks ok. The bend is less professional and has scratches, but it fits nicely.
The thick doubler plates at the fuselage side of the wing requires trimming for the RV-7. I don't understand why Van's can't deliver a correctly trimmed doubler plate. Oh well, I use a paper stencil to check the correct angles.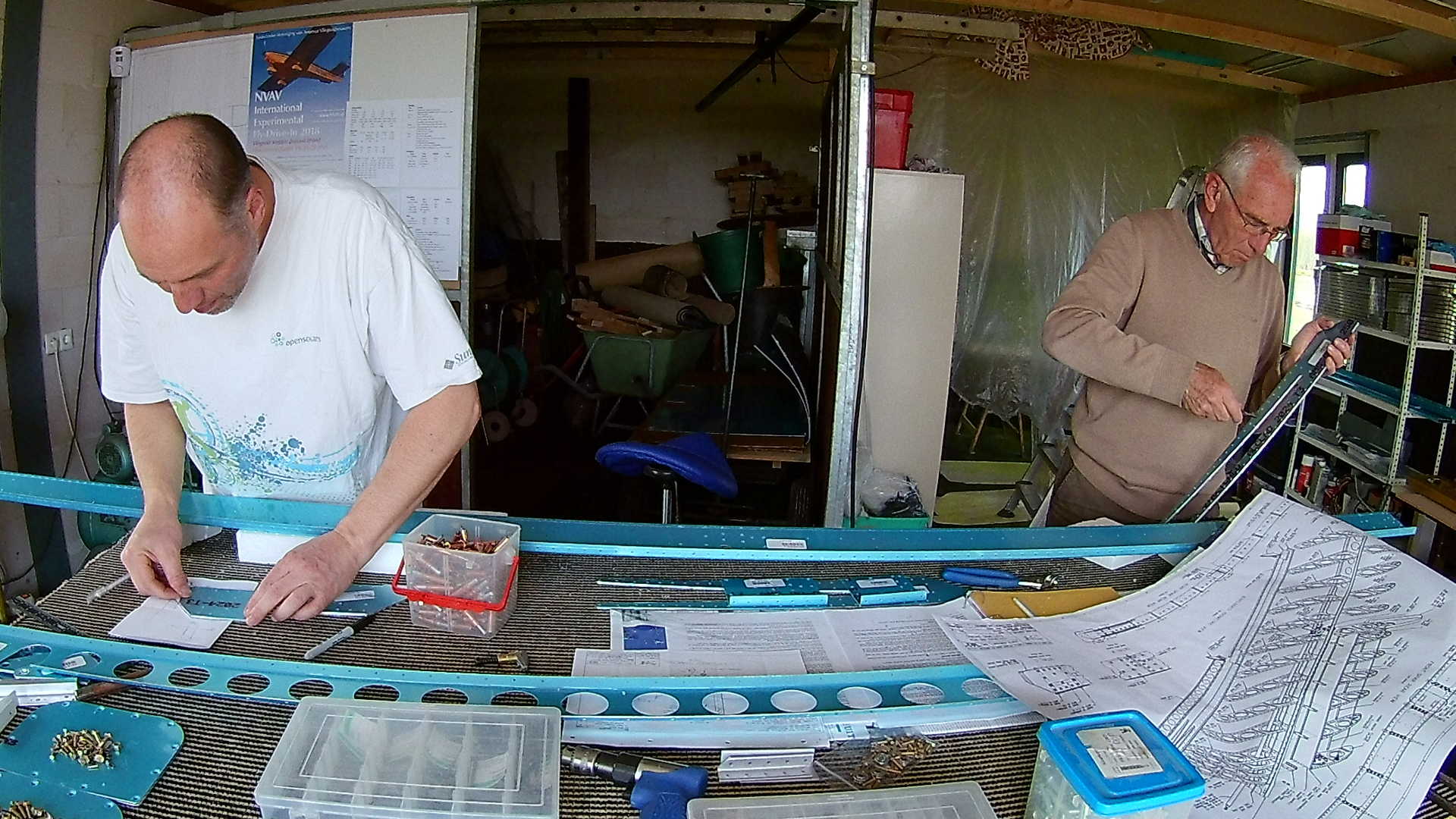 We used the DRDT-2 for dimpling, however the flanges of the spar (and hence the doubler plates) are less than 90 degrees, which makes it hard (if not impossible) to use the DRDT-2. So let's use the squeezer.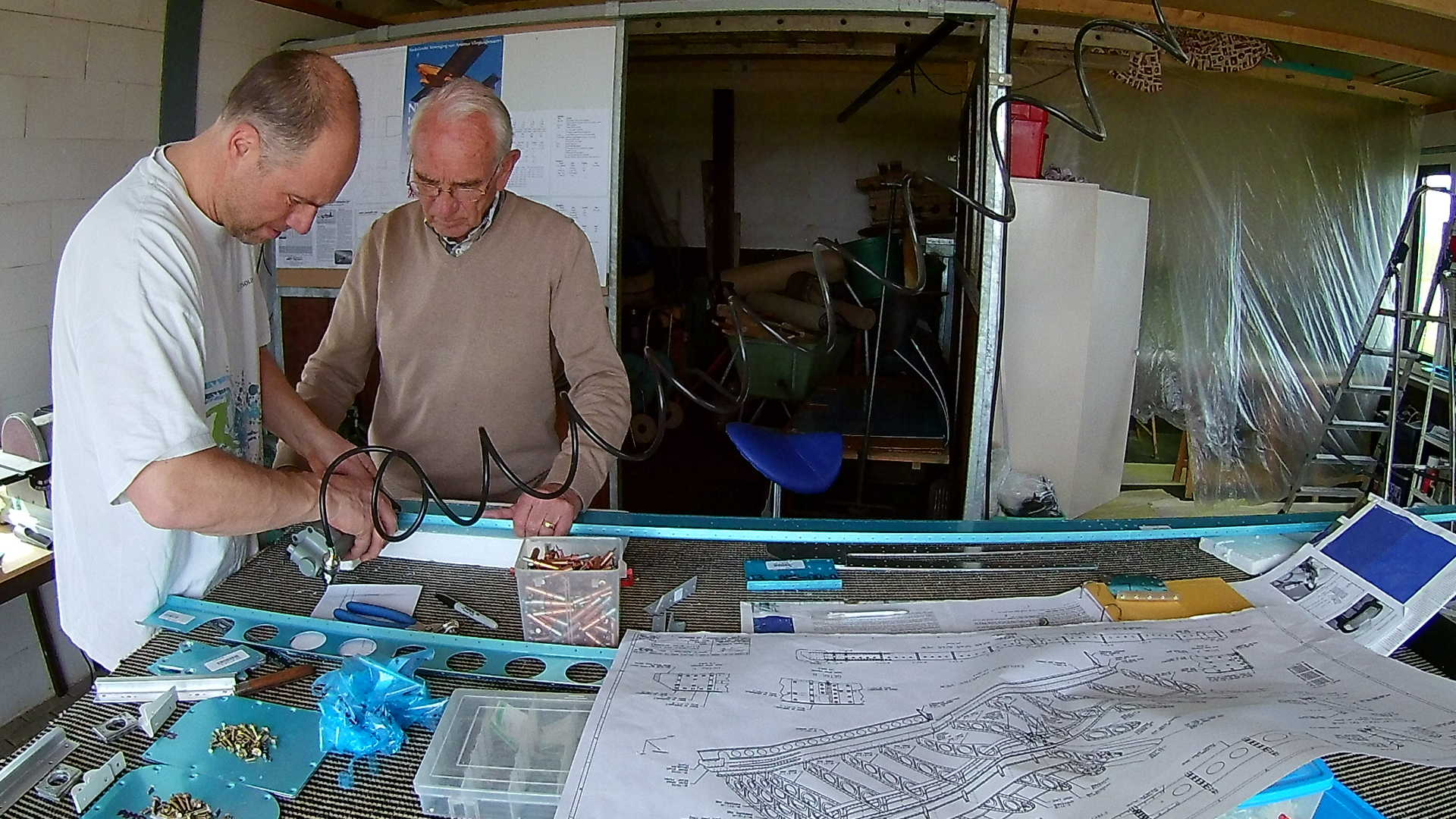 We also dimpled parts of the upper flange, because once the thick doubler plates are attached there is no way to dimple them anymore (not even with the squeezer).
Last thing is marking all the parts, while removing the blue vinyl, before priming.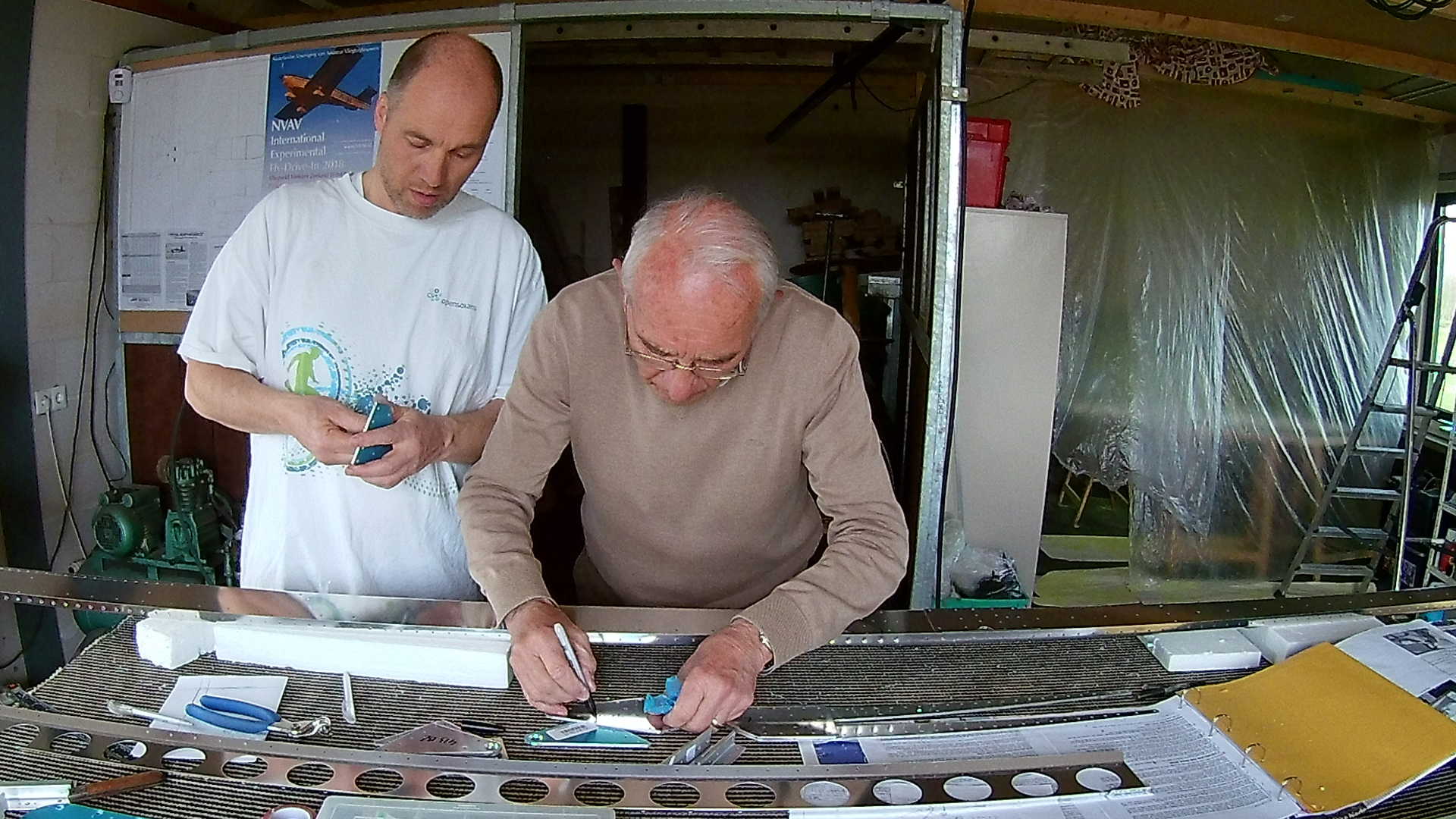 These are all the parts of the Left and Right Rear Spar, including the Tie Down of the Main Spar (bottom center) and the Wing Access plates.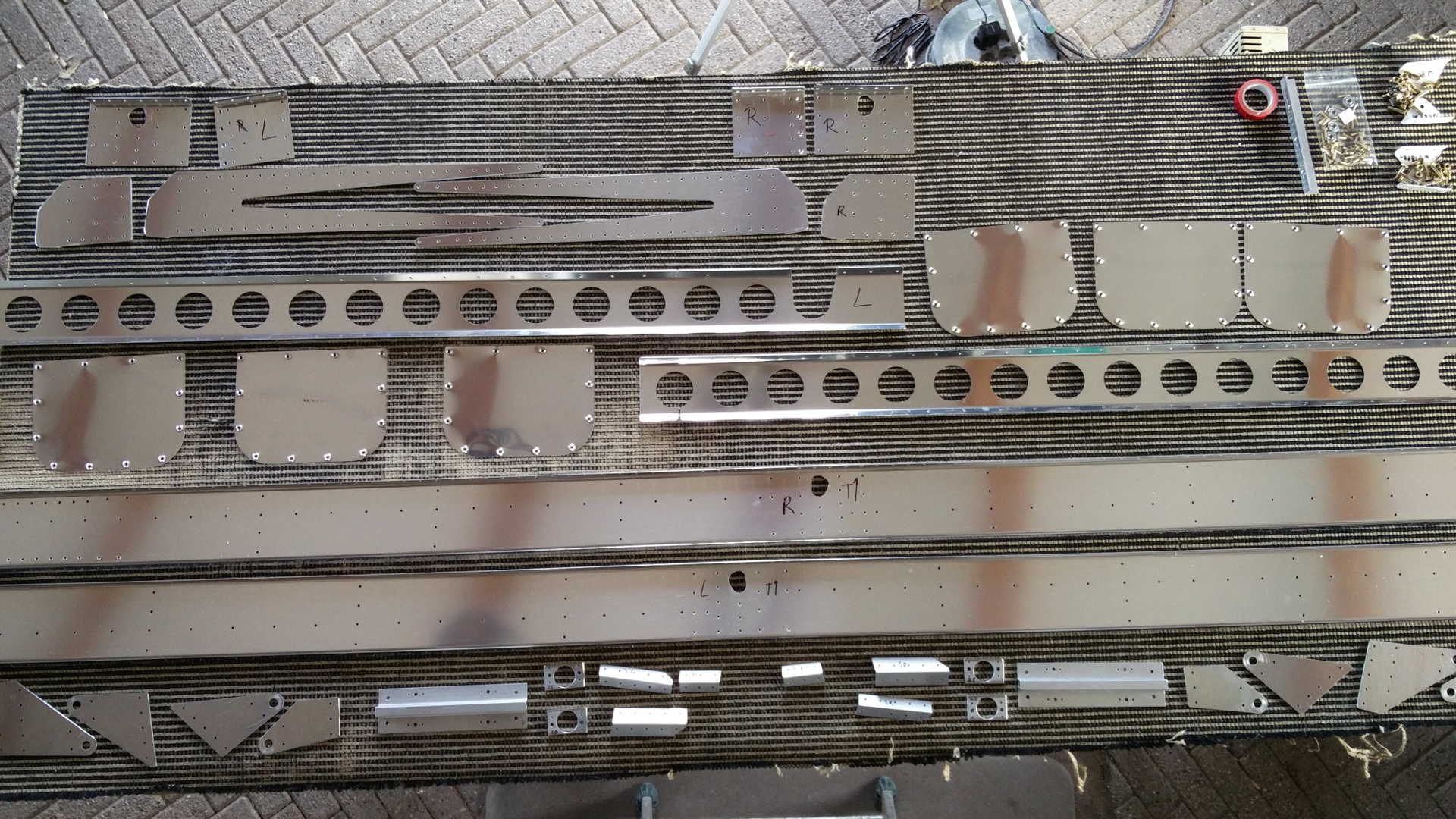 Ready for priming in the next session.
Time: 4 Hours, Rivets: 0/0
Video