My little girl liked working on the plane so much she wanted to help again while riveting the rear wing spar components. It's still vacation, so she has plenty of time. Unfortunately I can't make video's (house rule is don't make video's with the kids in it) of the work I did.
This post combines the priming of the wing ribs and riveting the rear spar components together.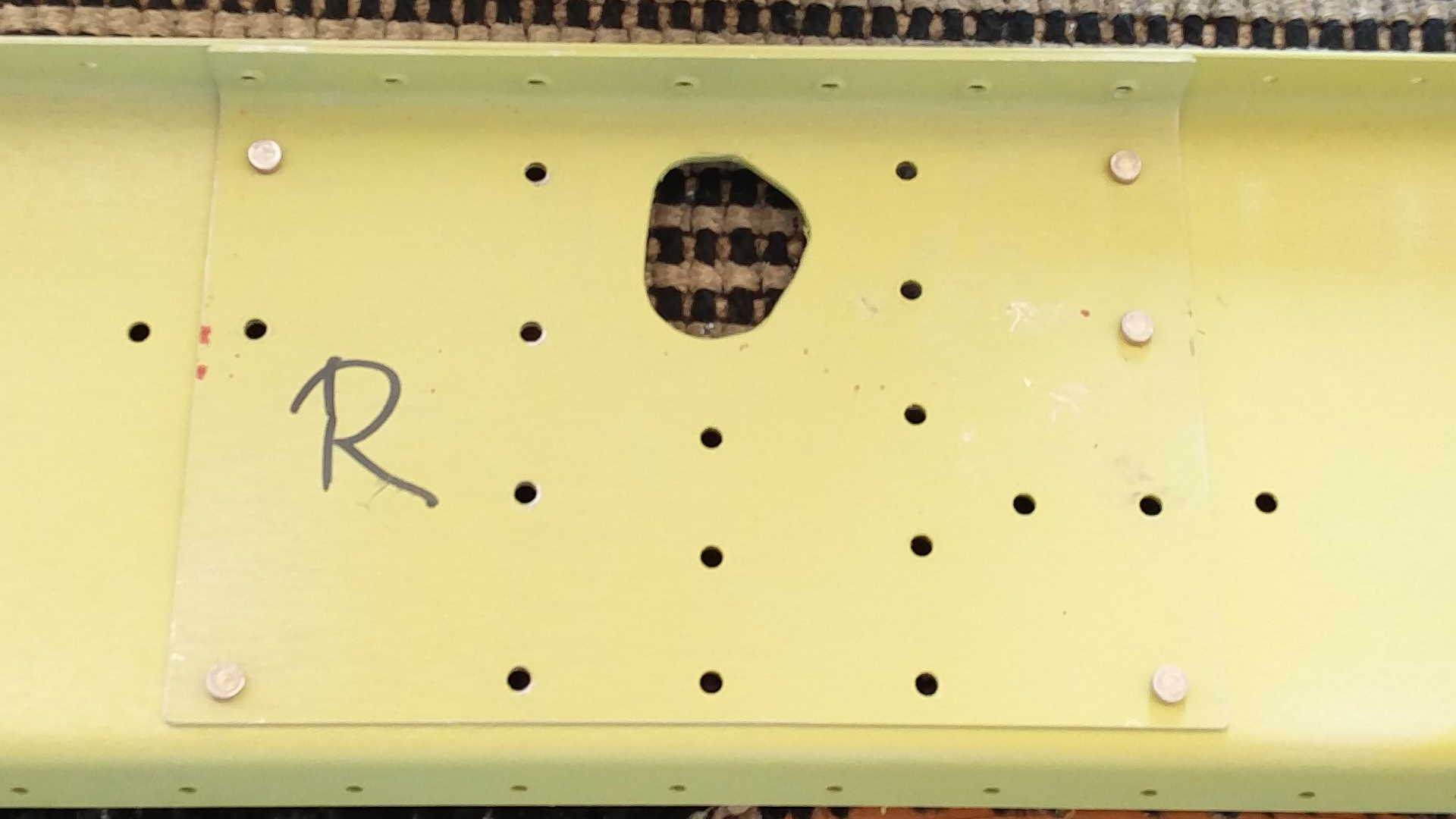 Here's the result of the rear spar doubler plate in the middle. The strange shaped hole is actually correct and it should accommodate the movement of the aileron push rods.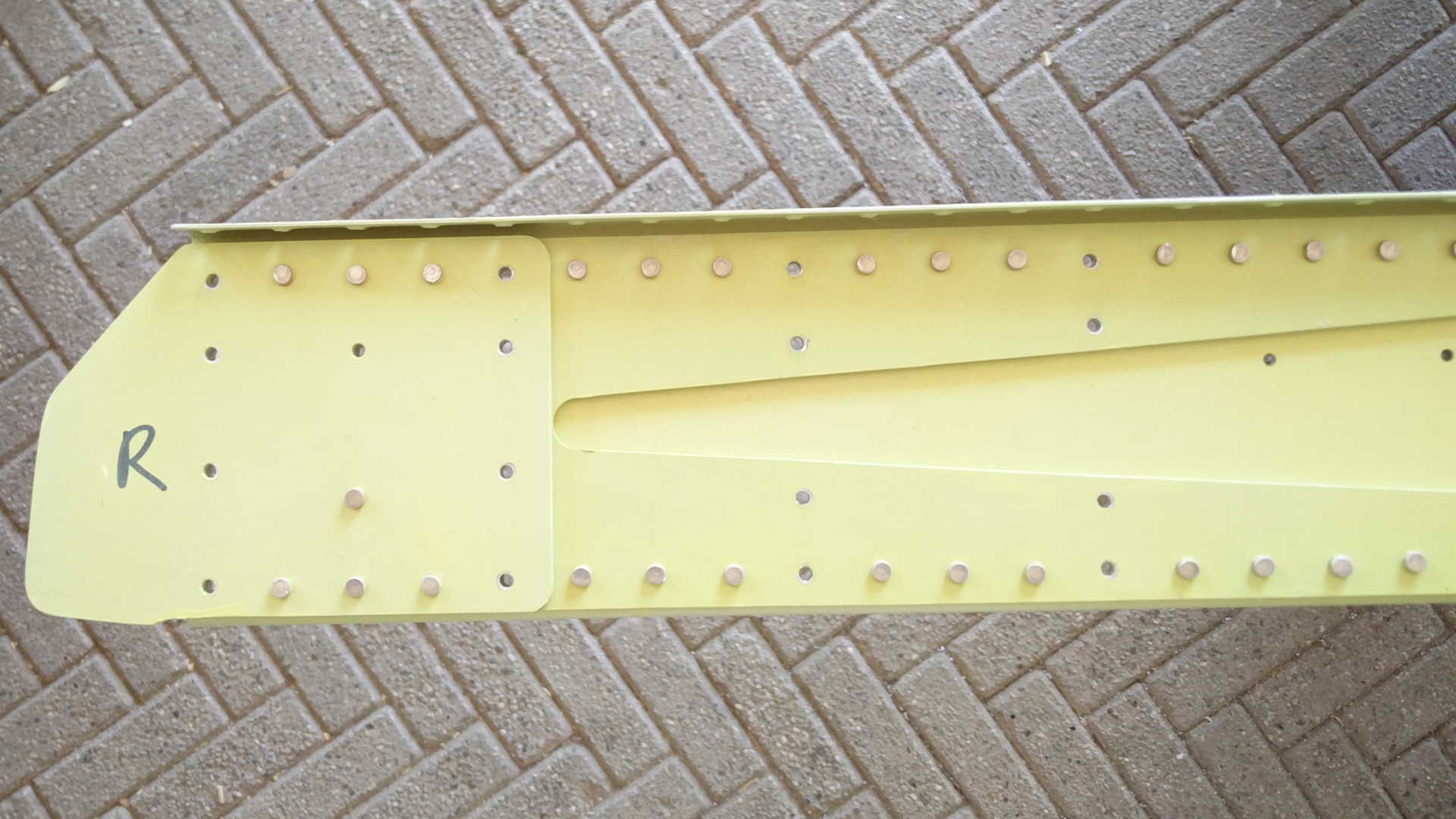 This is the rear spar inboard side with several doubler plates. The holes that are not riveted are used for attaching the ribs.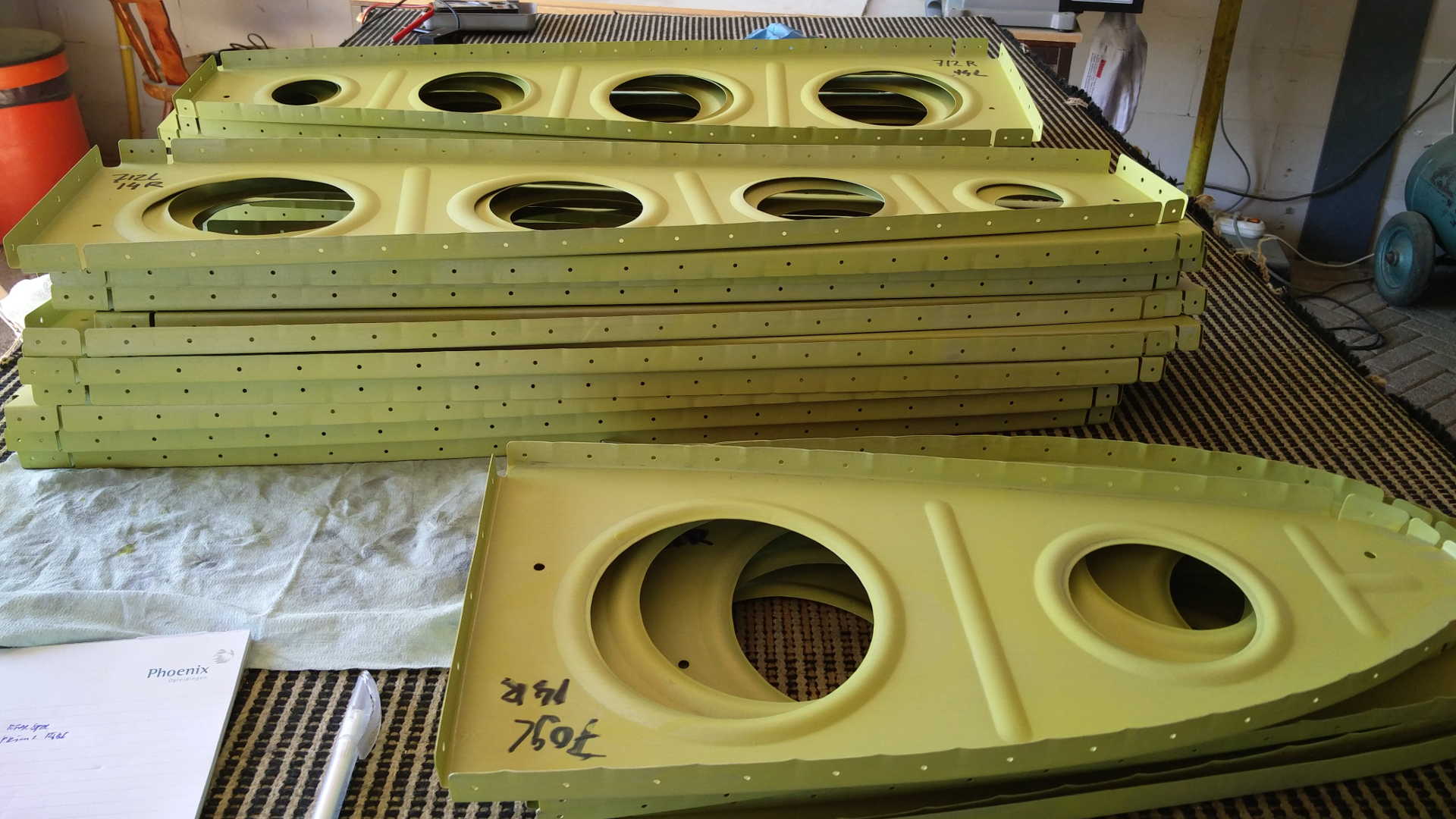 Primeing the ribs I did without the help of my daughter. I only have one face mask and even if I had two I wouldn't allow my little girl to enter the spray cabin. It smells too toxic to be careless with.
Time: 6 Hours, Rivets: 113/7