Important milestone is marrying the center to the tail section. The tail is on one table, where the center is on the other table.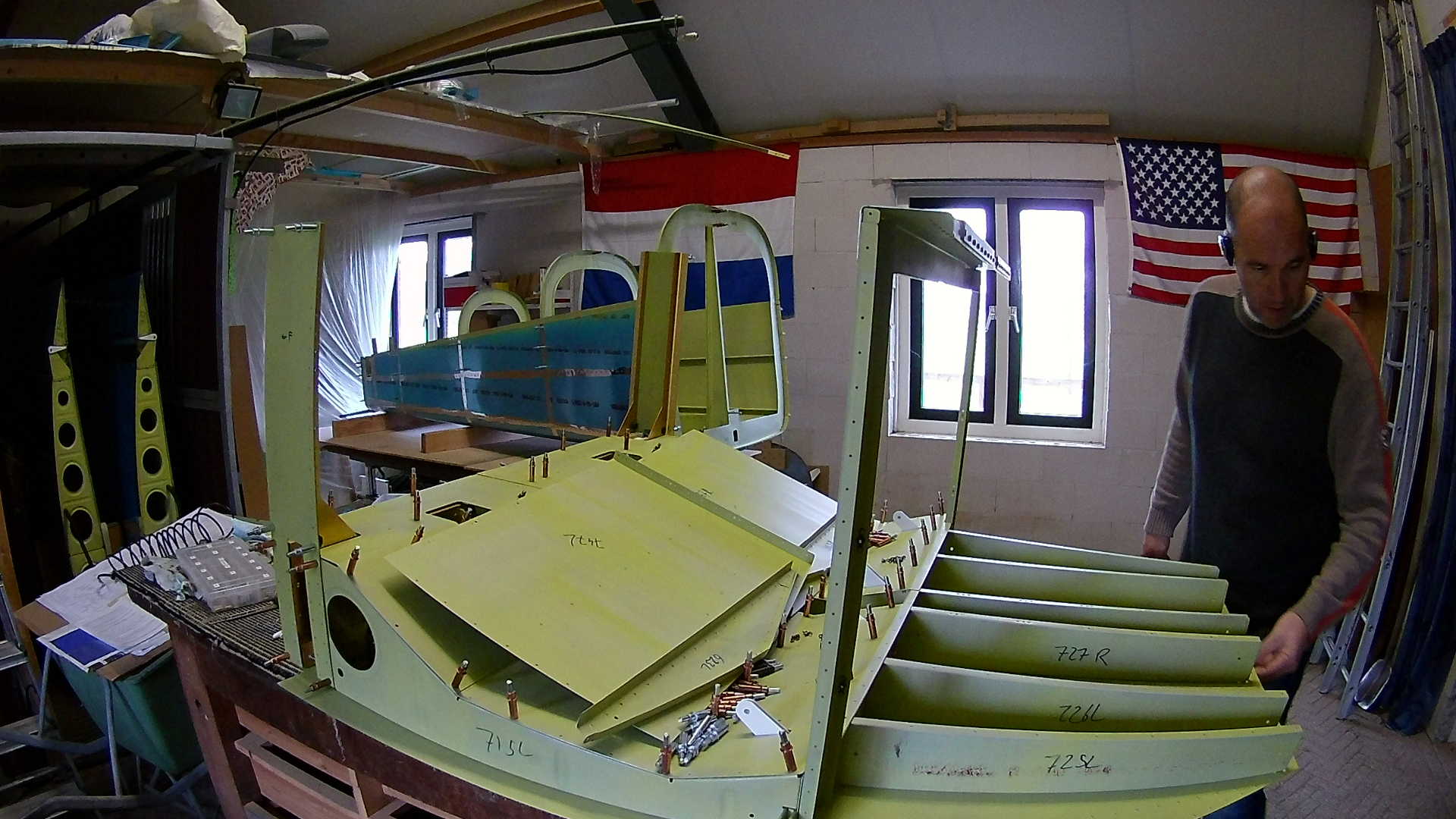 I can roll the center section towards the tail section.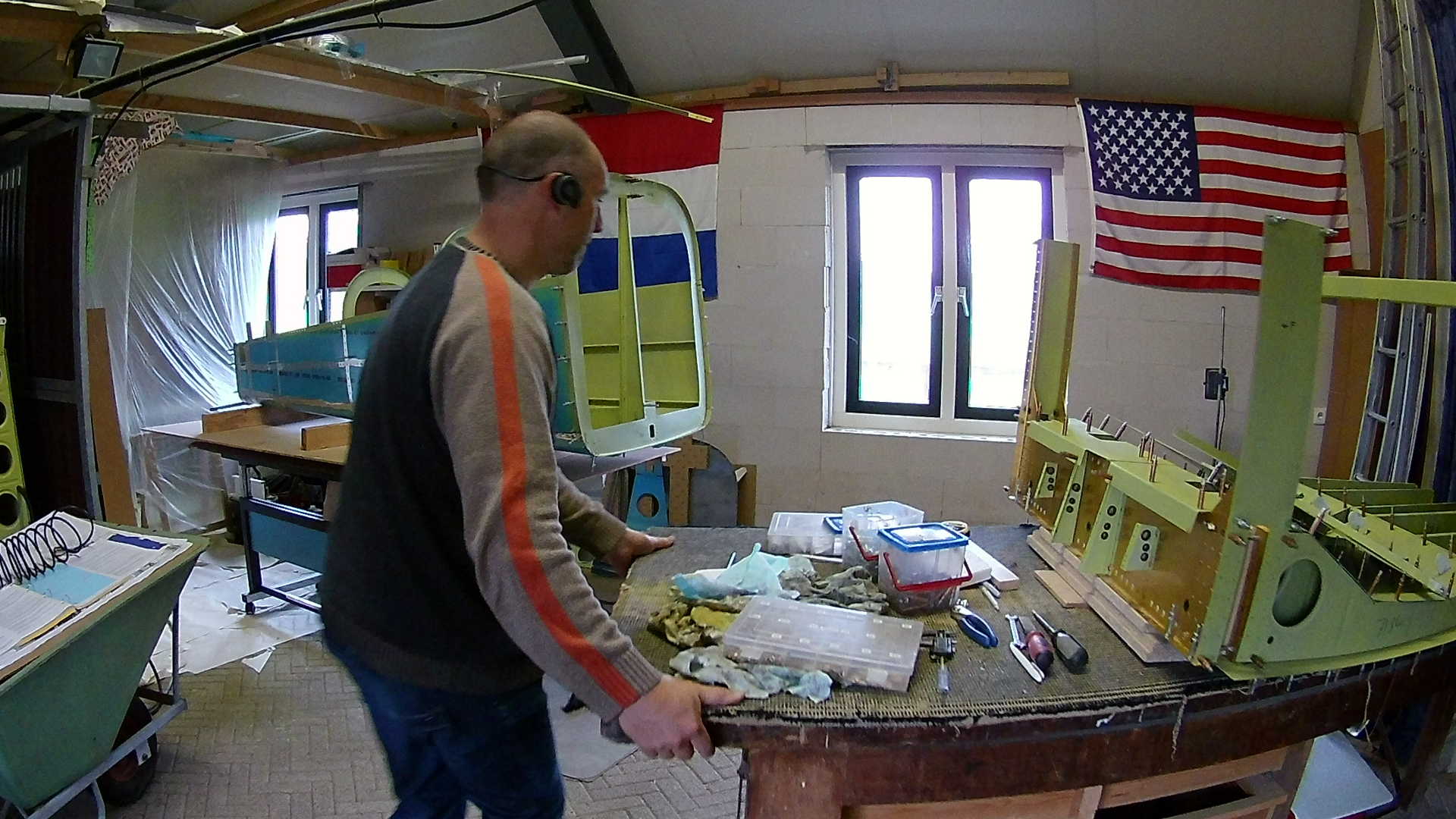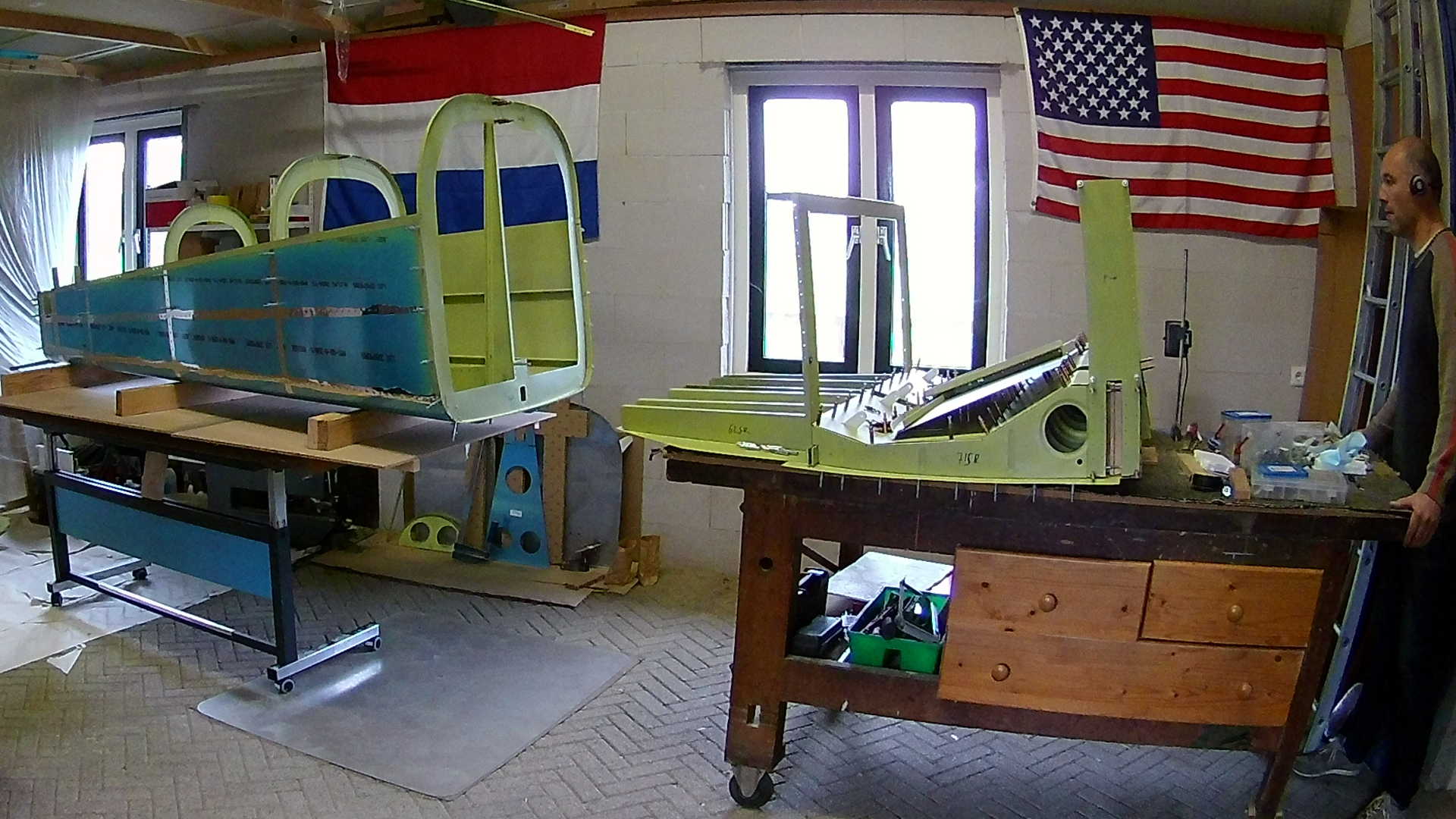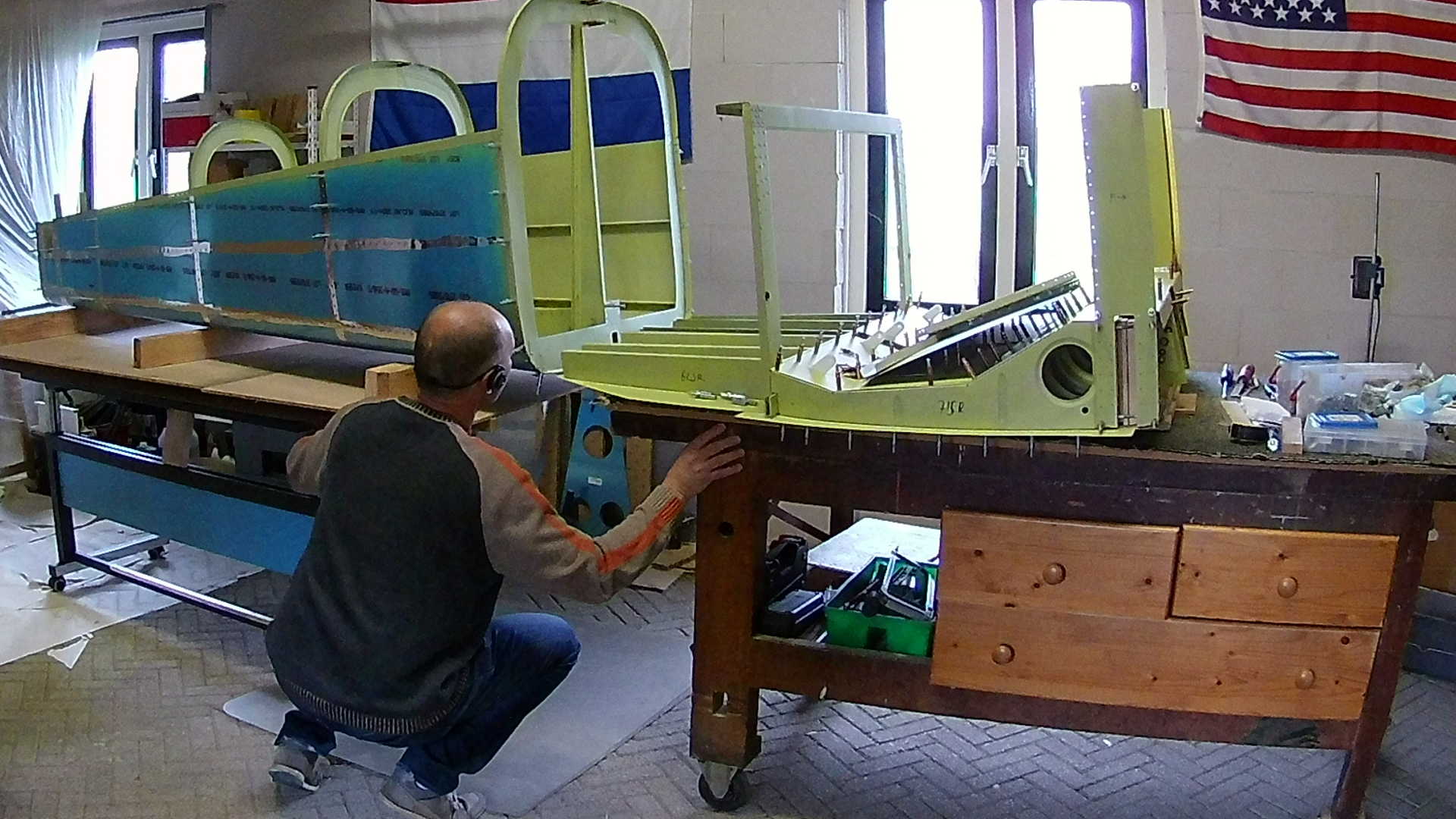 Both tables can roll, so it's easier to maneuver them.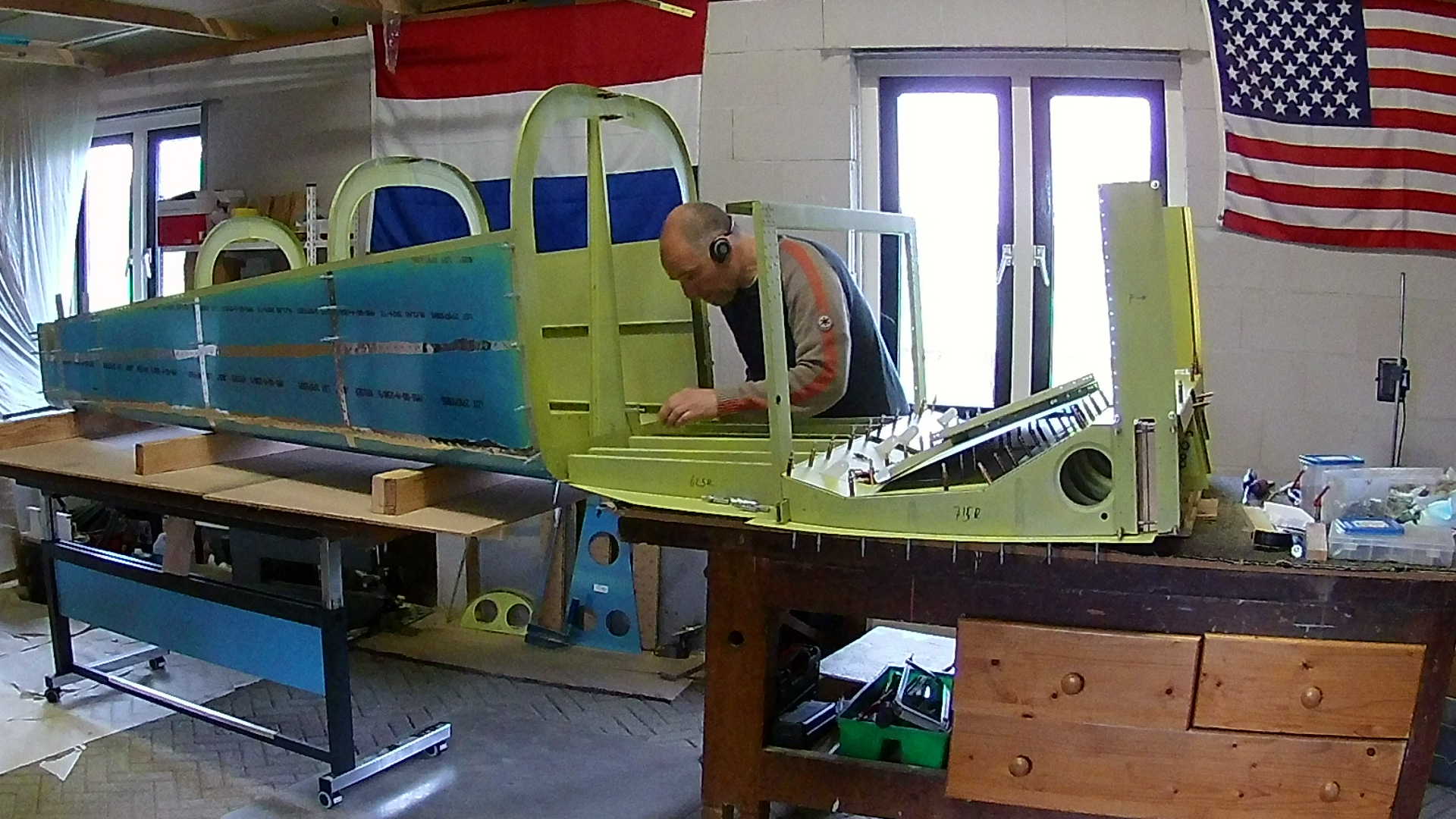 The baggage ribs need to go over the bulkhead, while the skin goes under the skin. It takes small adjustments to make it fit.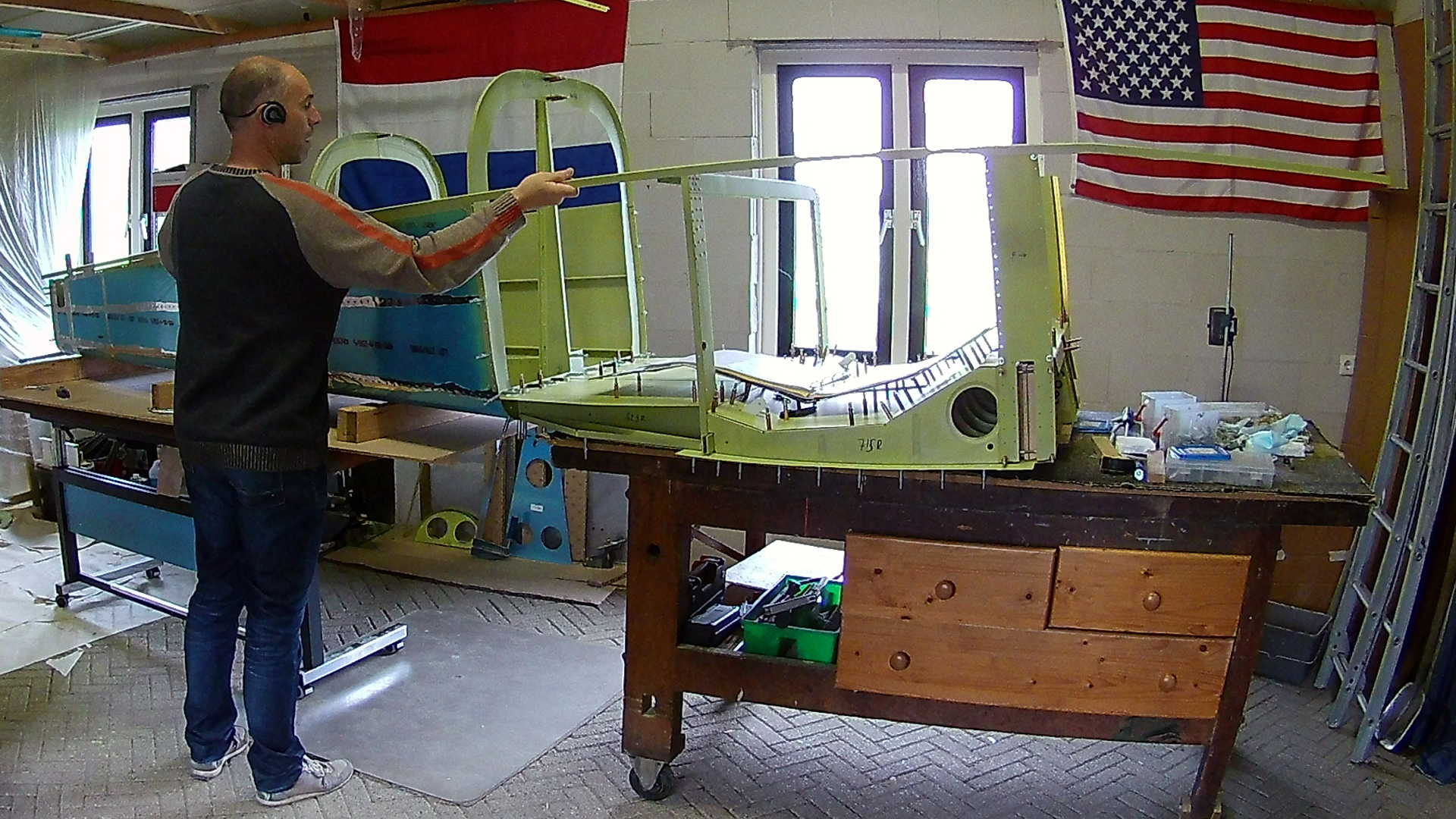 Now the longerons bend earlier can be fitted in the bulkheads. I didn't trim the longerons yet, because I was afraid to make them too small.
Turns out the initial mark (and length in the plans) is exactly right (better save than sorry).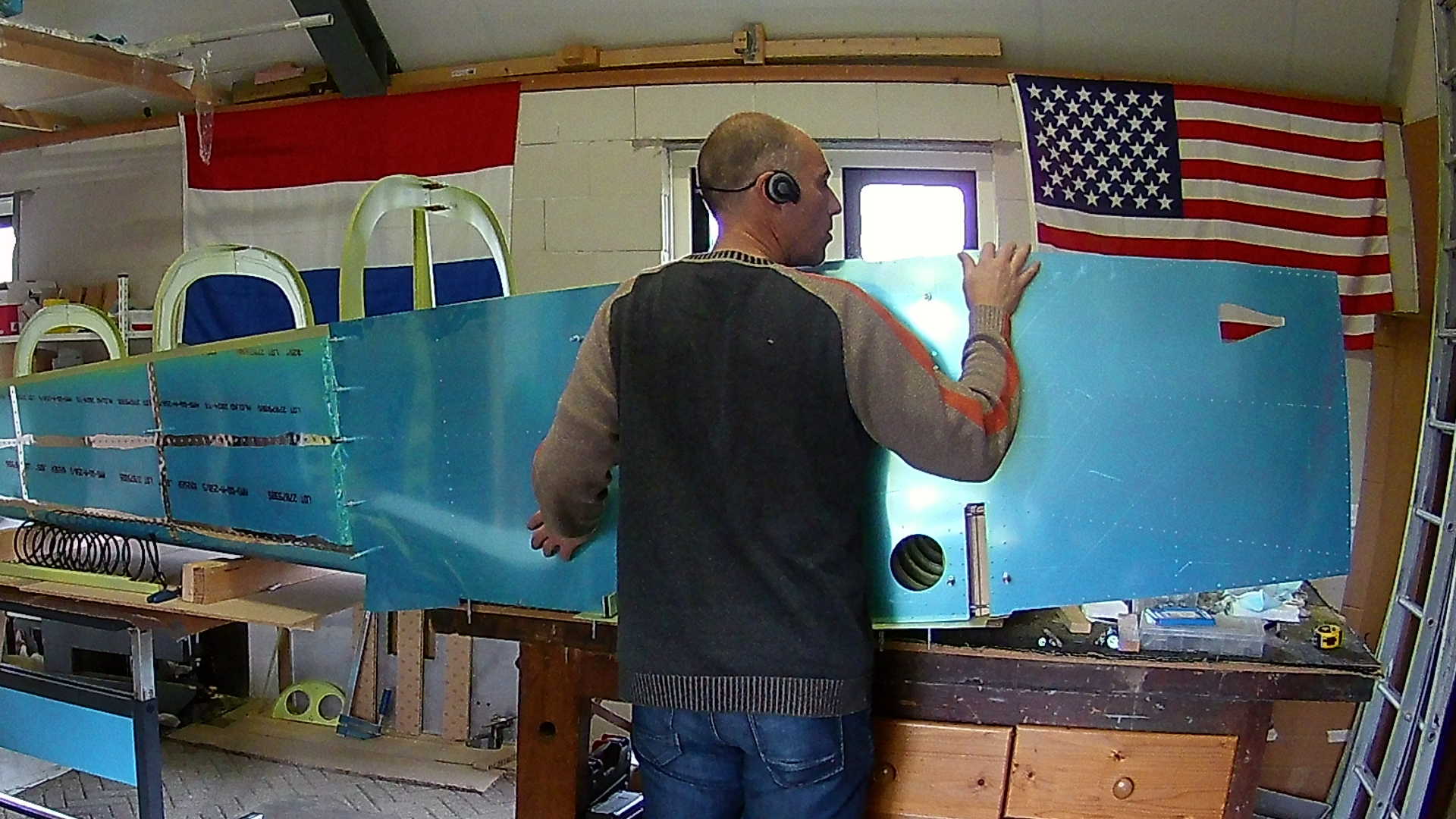 Fitting the F-770 side skin to the center section and the longeron. You can now check if the bends are correct.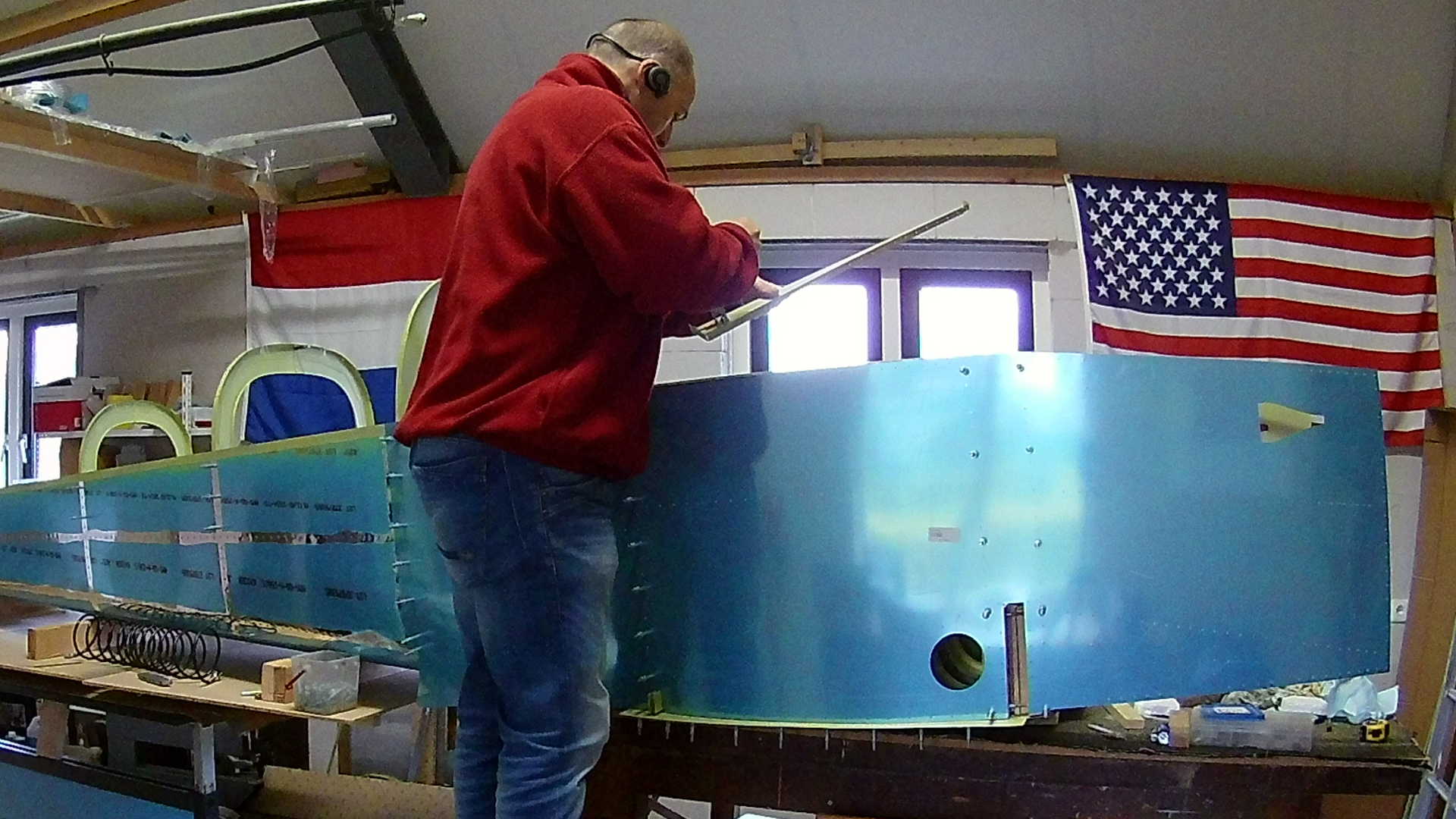 There are several smaller bulkheads in the center section. Here I'm working on the baggage bulkhead.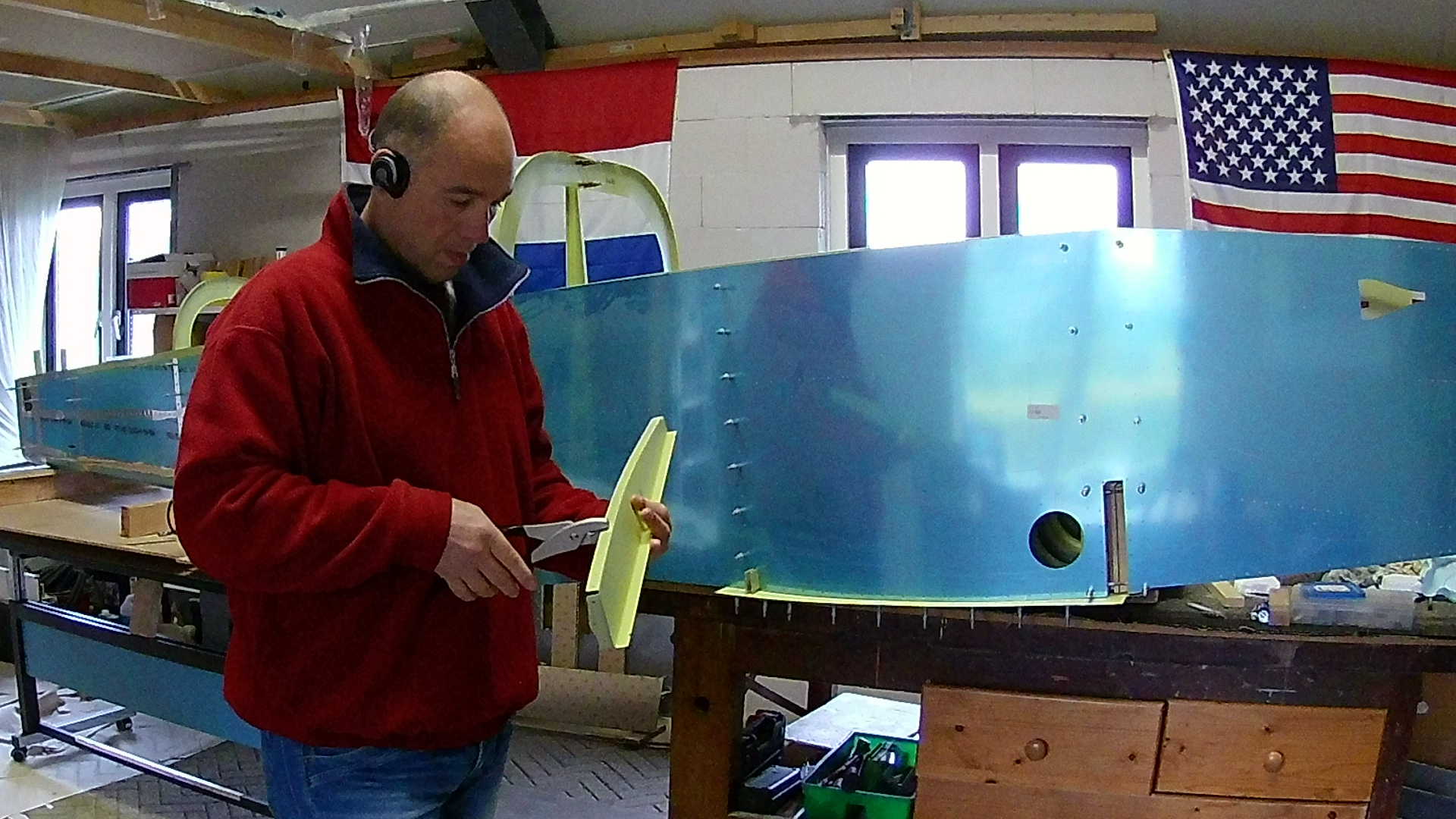 The armrests are also functioning as as auxiliary longeron. They need very slight fluting before they fit.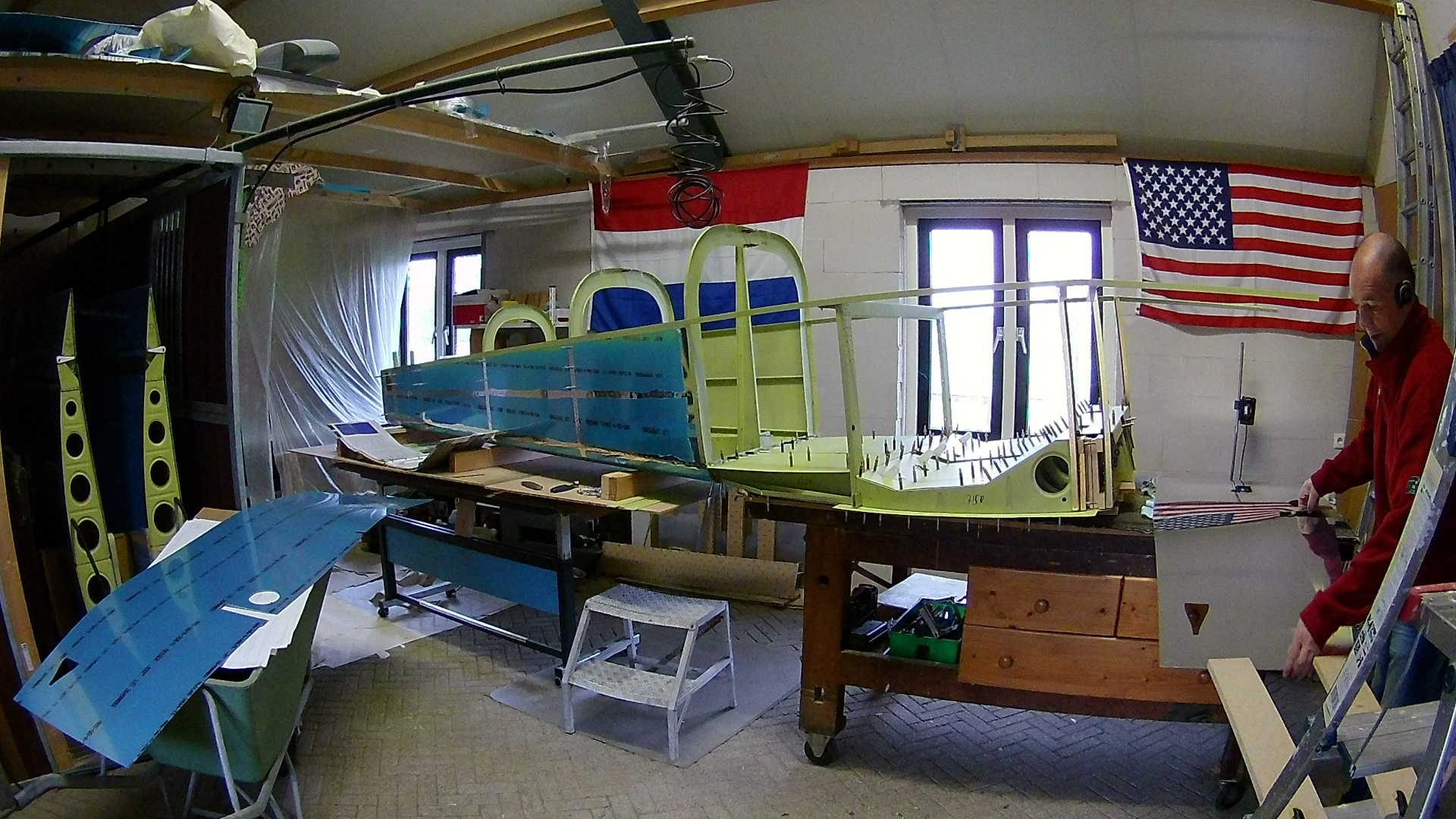 With limited table space, I'm making a place to hold the skin, so I can bend the piece of skin that connects to the tail.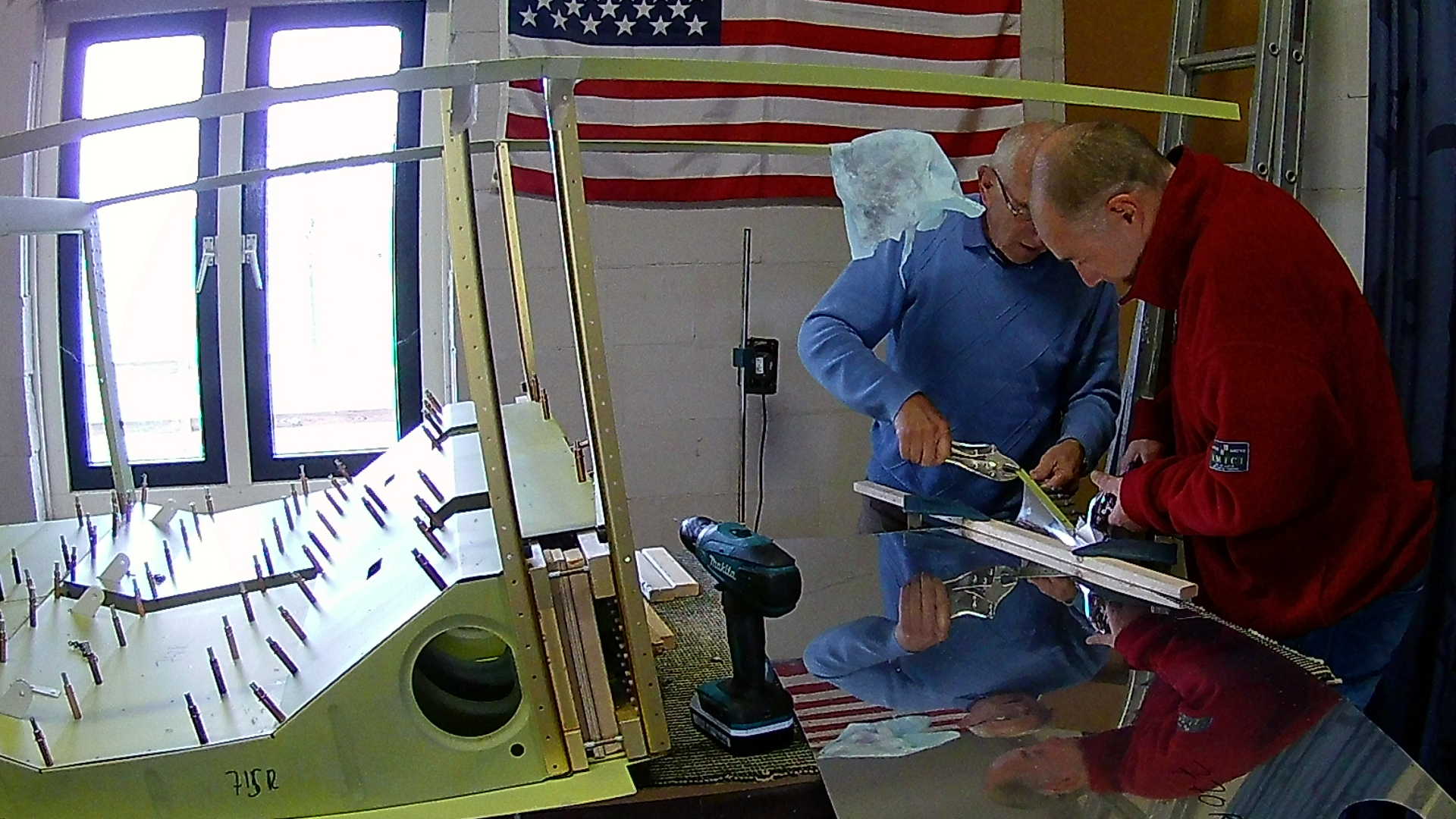 My dad helped me the next day to make the bend. Some builders indicated that this was hard, but I found it went pretty easy.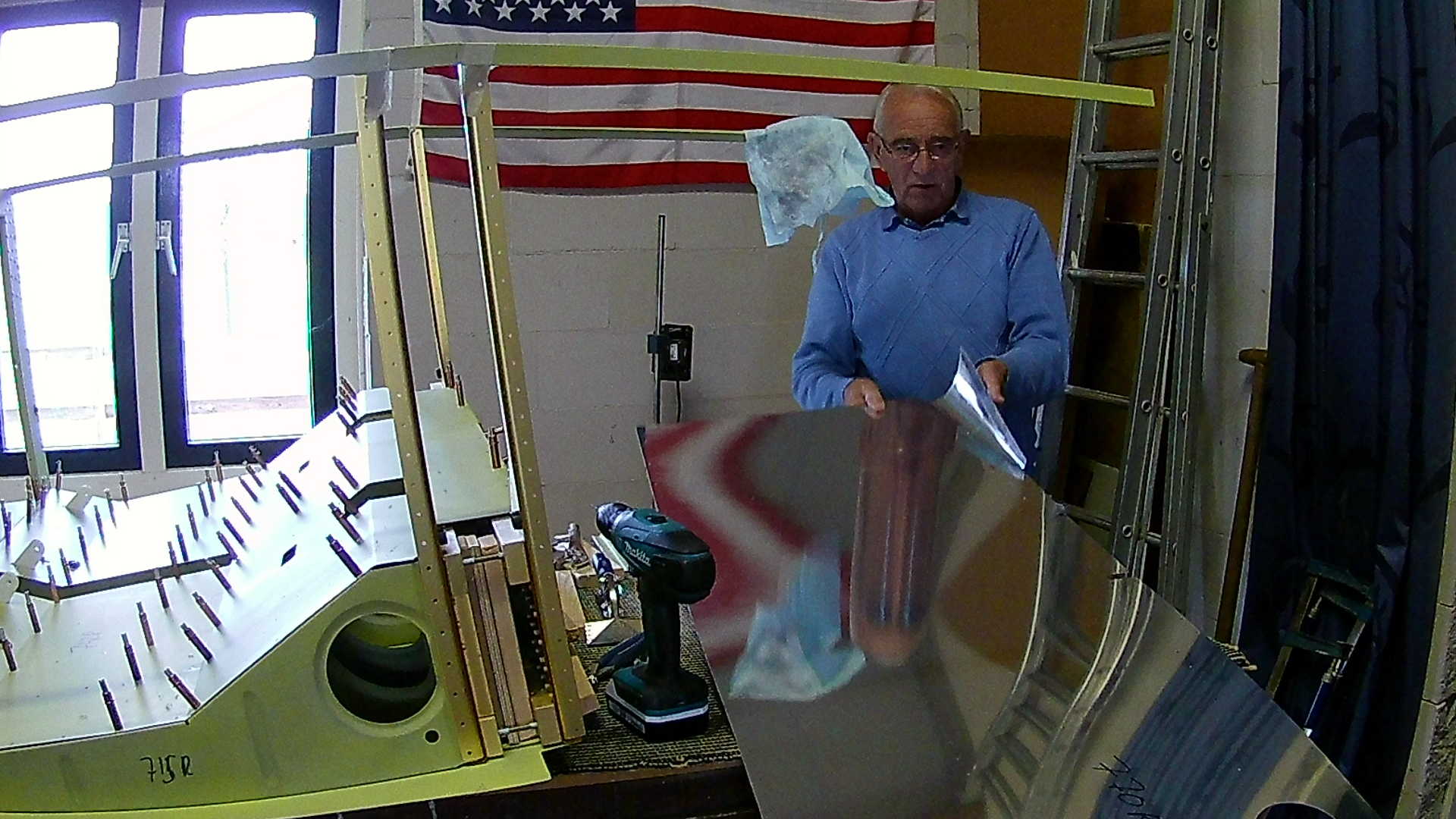 The skin requires a conical bend.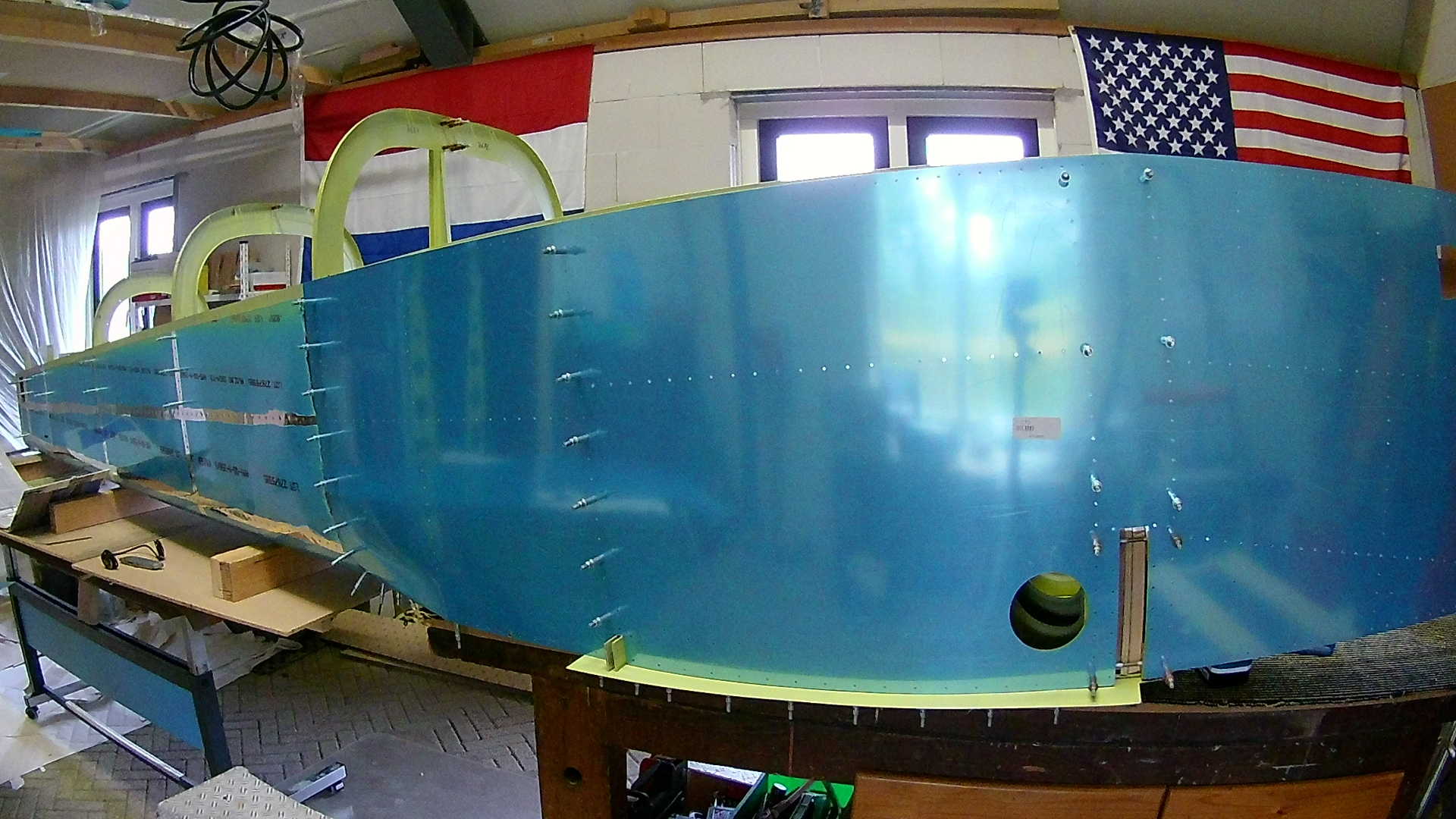 Here you can see the result (left, below middle).
Time: 4 Hours, Rivets: 0/0 (2019-10-19)
Time: 4 Hours, Rivets: 0/0 (2019-10-20)
Video