Before we can start fitting and attaching the Empennage to the Fuselage, we have to turn around the Fuselage. The workshop is not big enough to work on the Horizontal Stabilizers. After turning around the Fuselage, we can now lay the Horizontal Stabilizers on the aft deck of the Fuselage.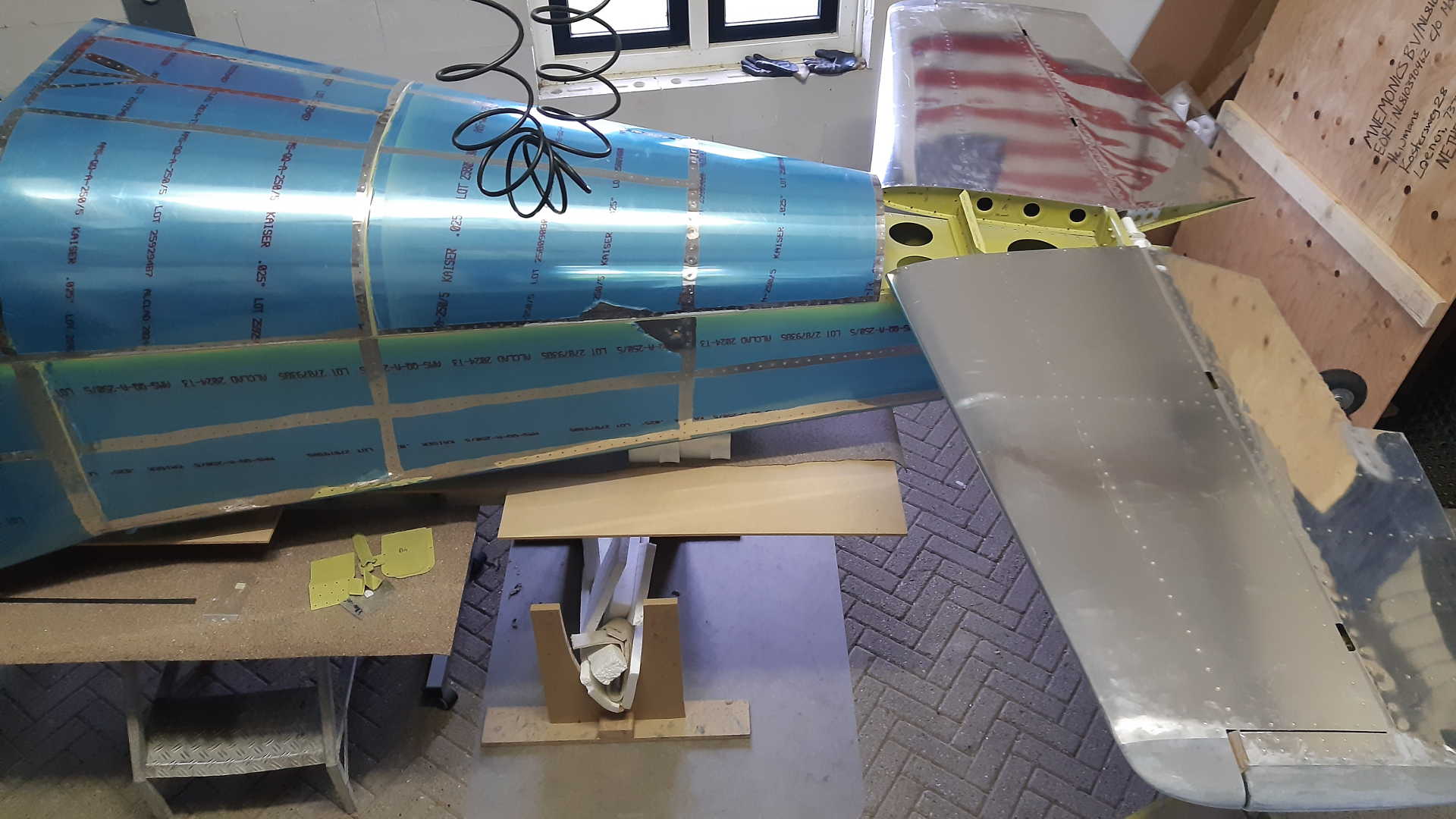 With every step it starts to look more like an airplane, however there are still many pieces missing.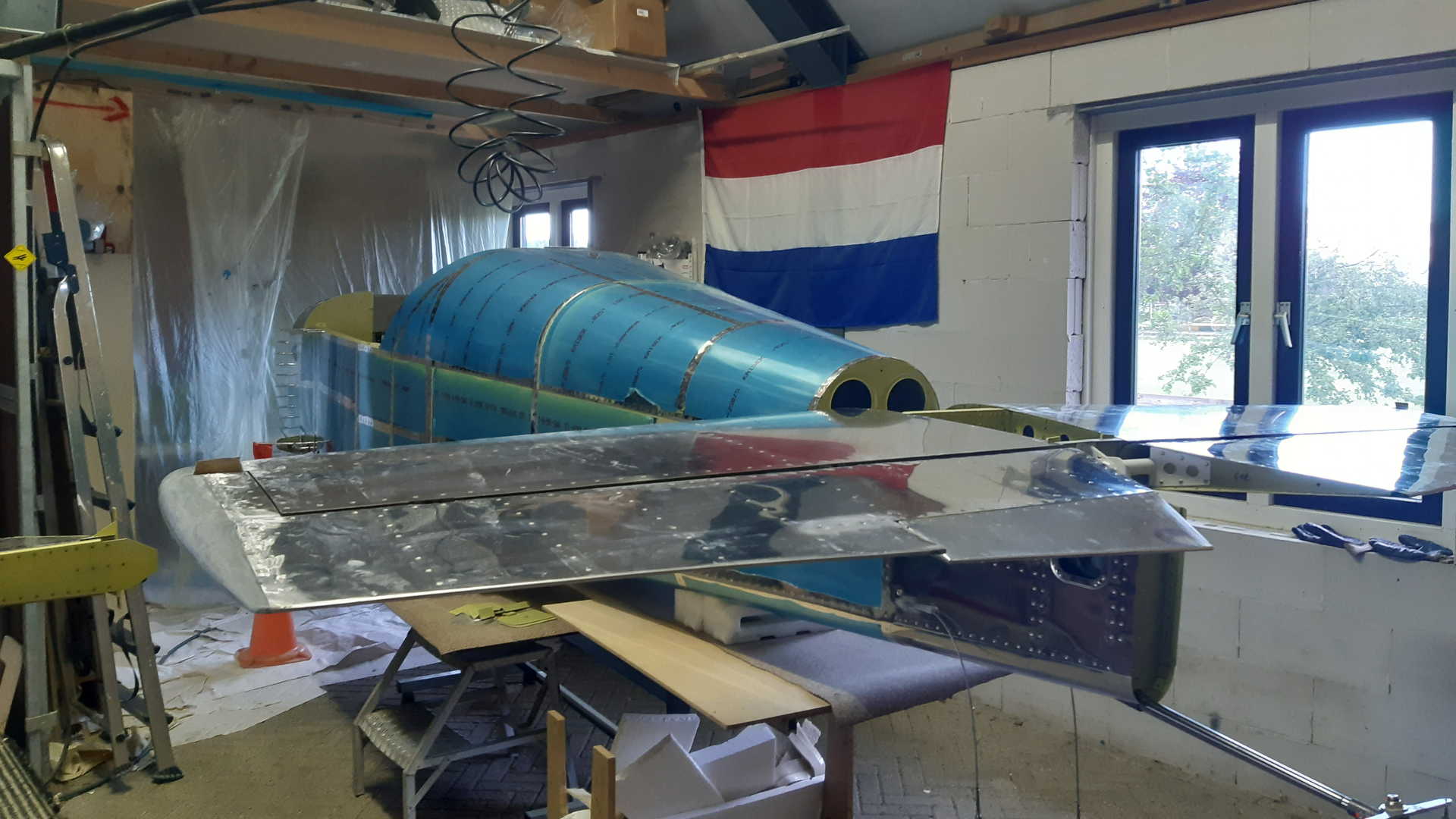 We start by positioning the Horizontal Stabilizers in the center of the Fuselage as close as we can by just looking.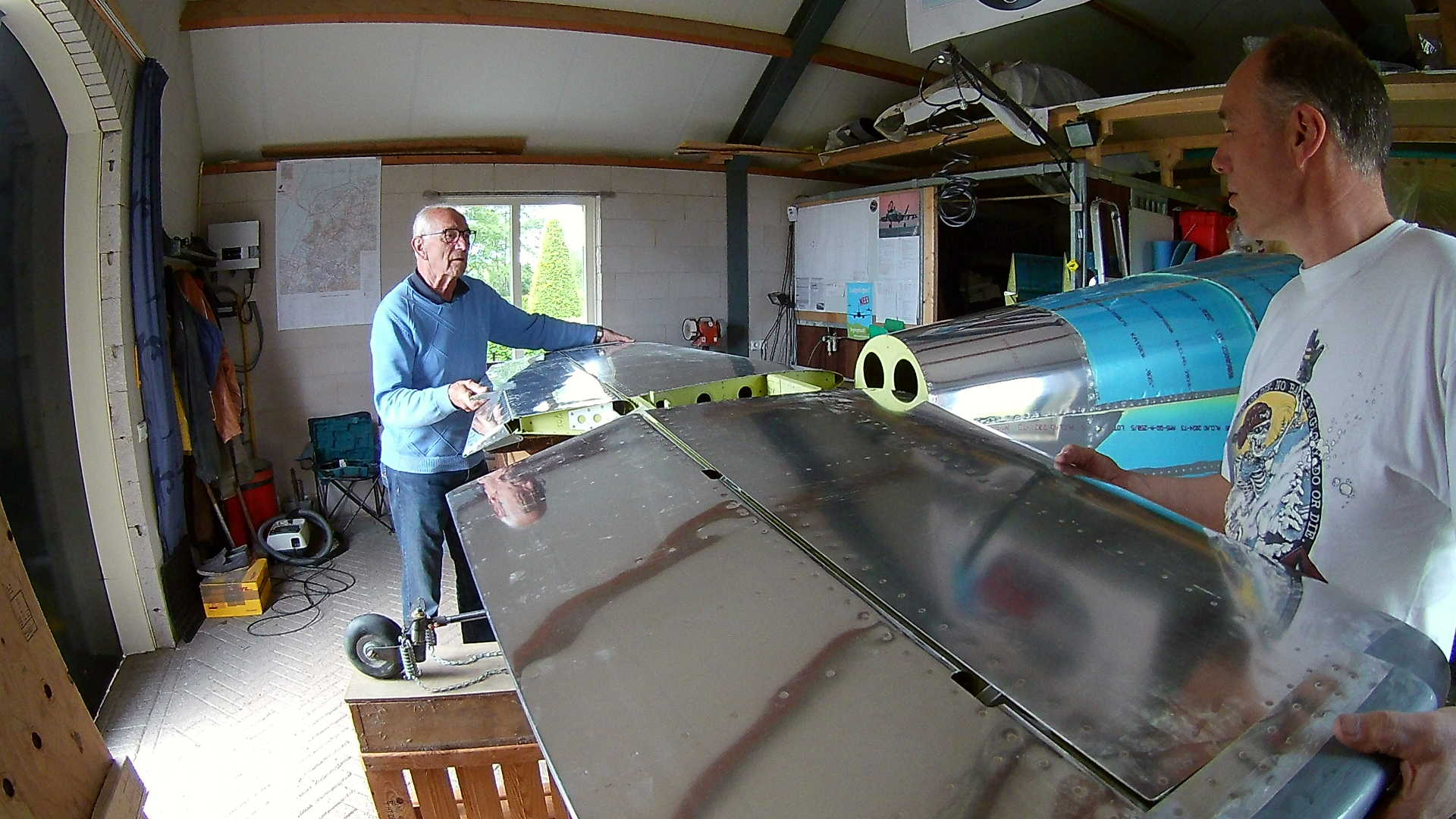 We clamp the Horizontal Stabilizers both on the main spar and rear spar to the aft deck.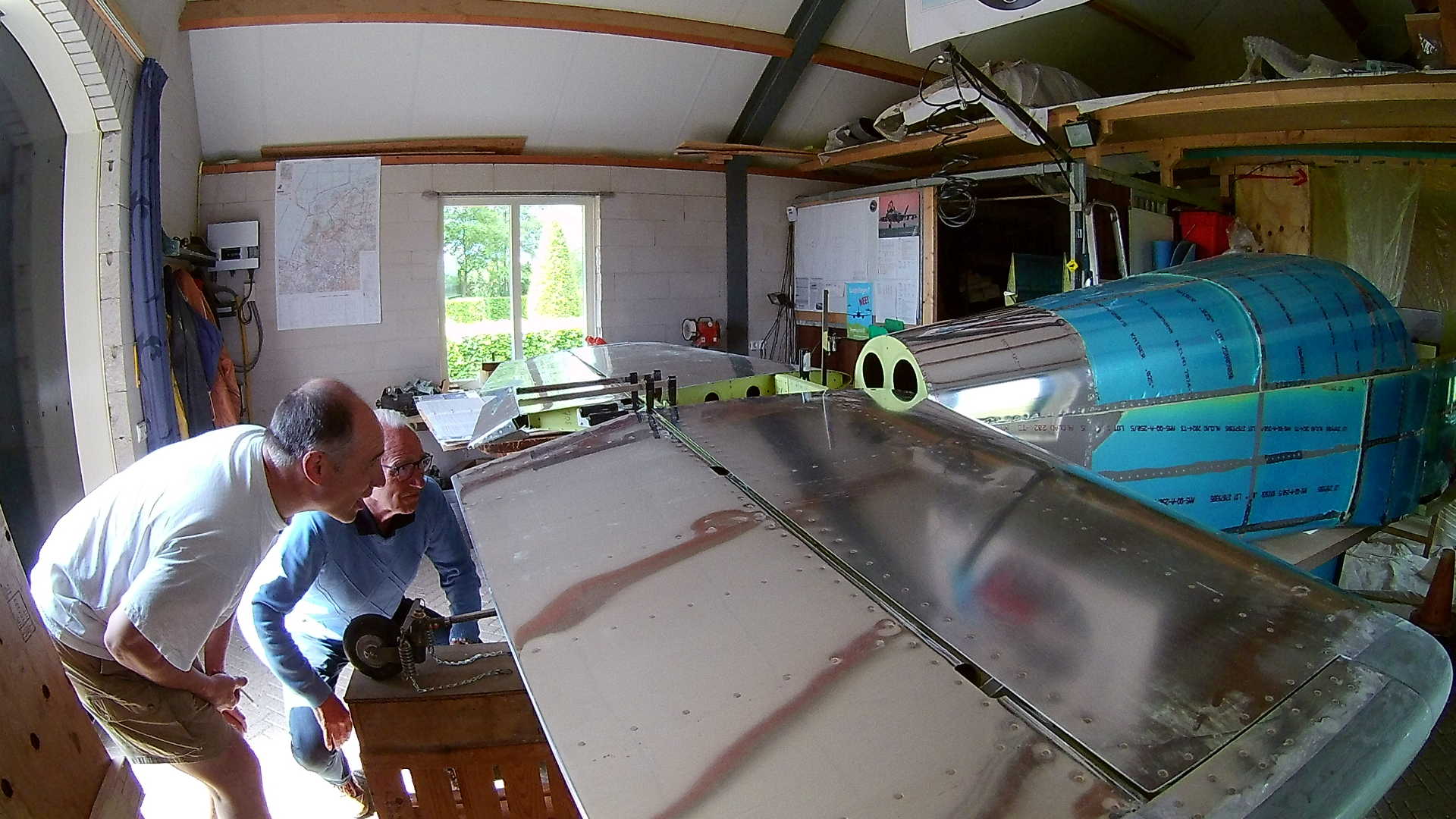 To position the Horizontal Stabilizers perpendicular to the Fuselage, we measure the distance from the corner of the Firewall to the Horizontal Stabilizer tip.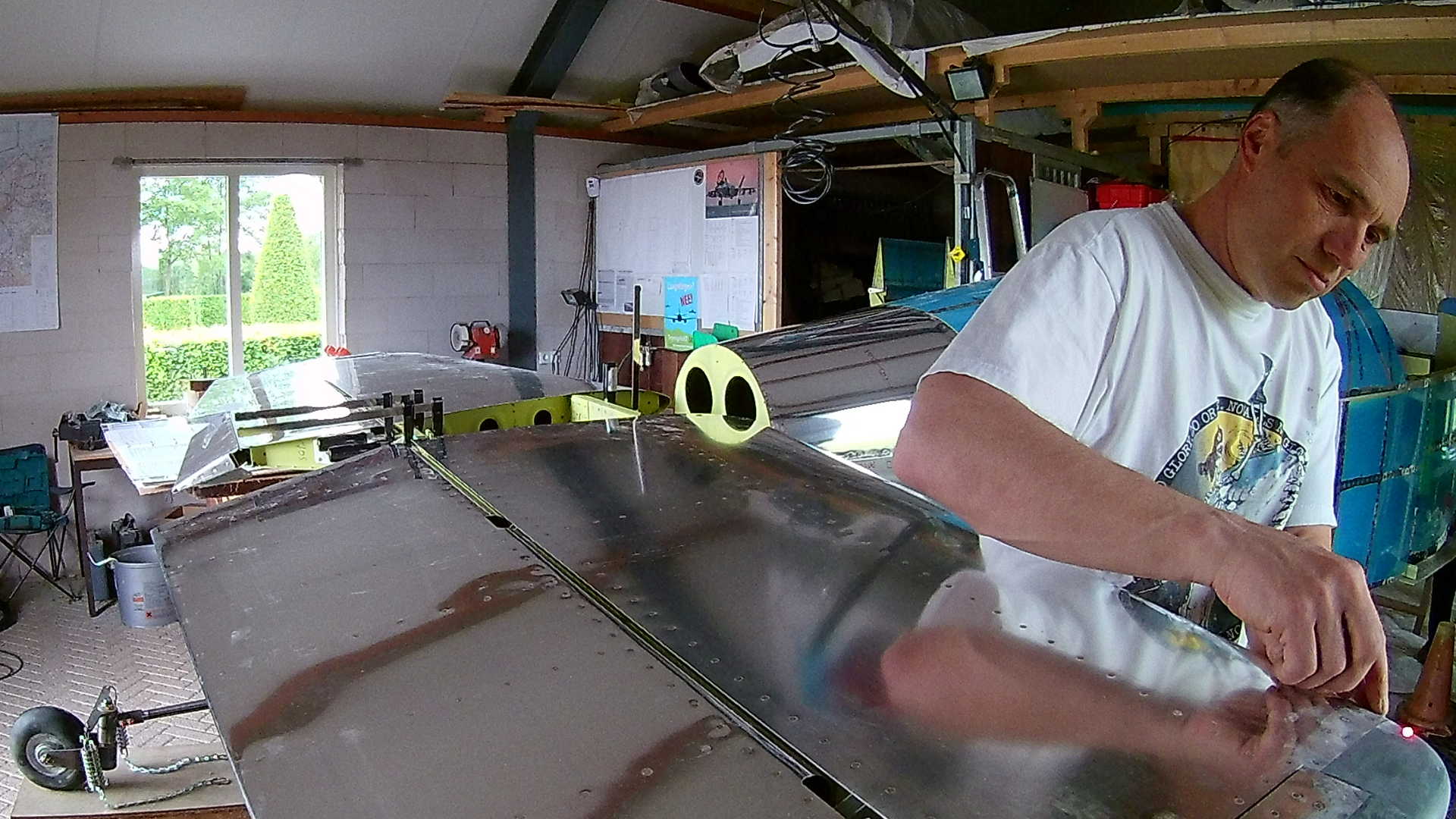 We did this several times and also measured it with a traditional measuring tape.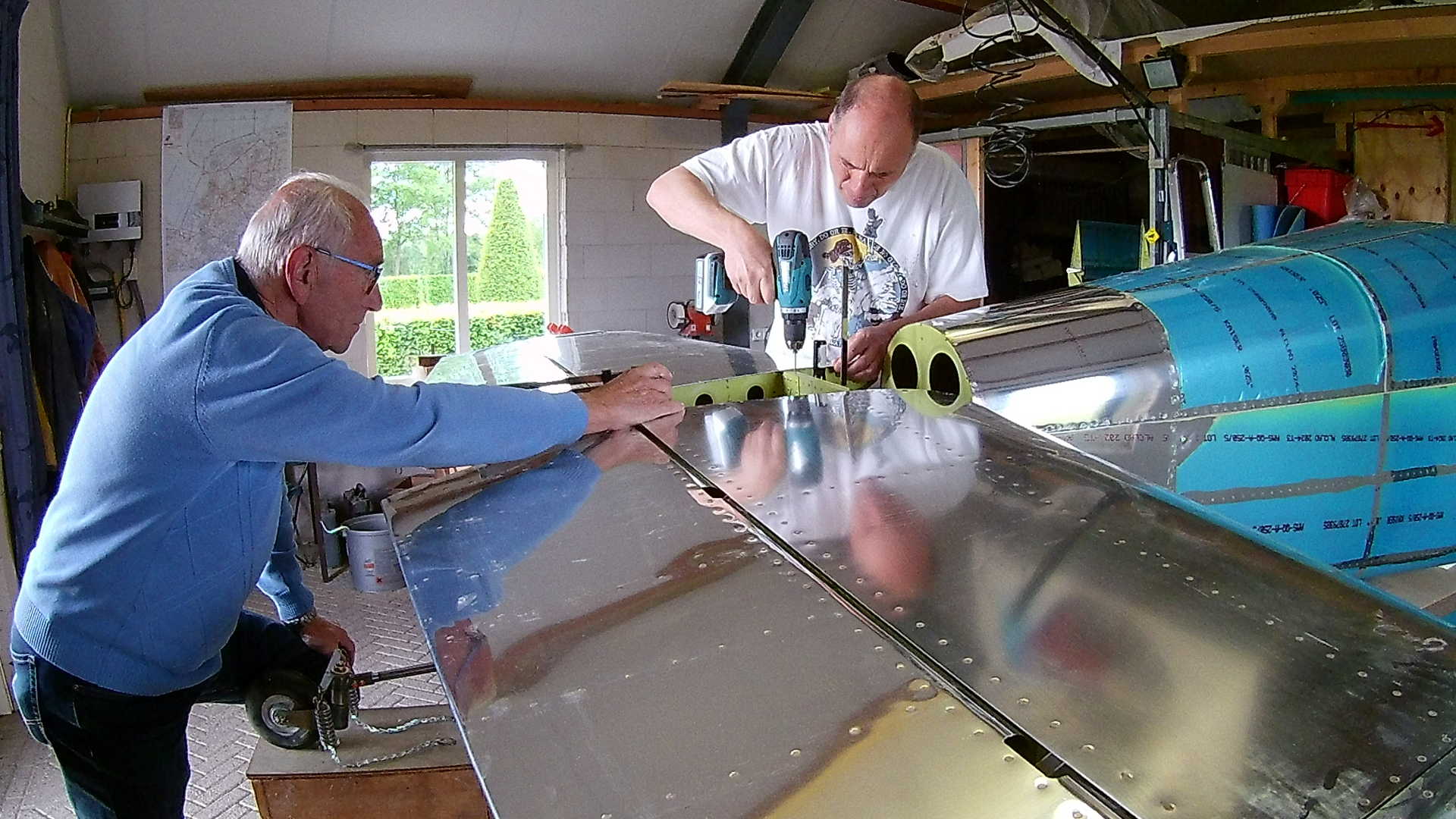 Now we can drill the main spar of the Horizontal Stabilizers to the aft deck. First a small drill and after double checking increasing it to the final size.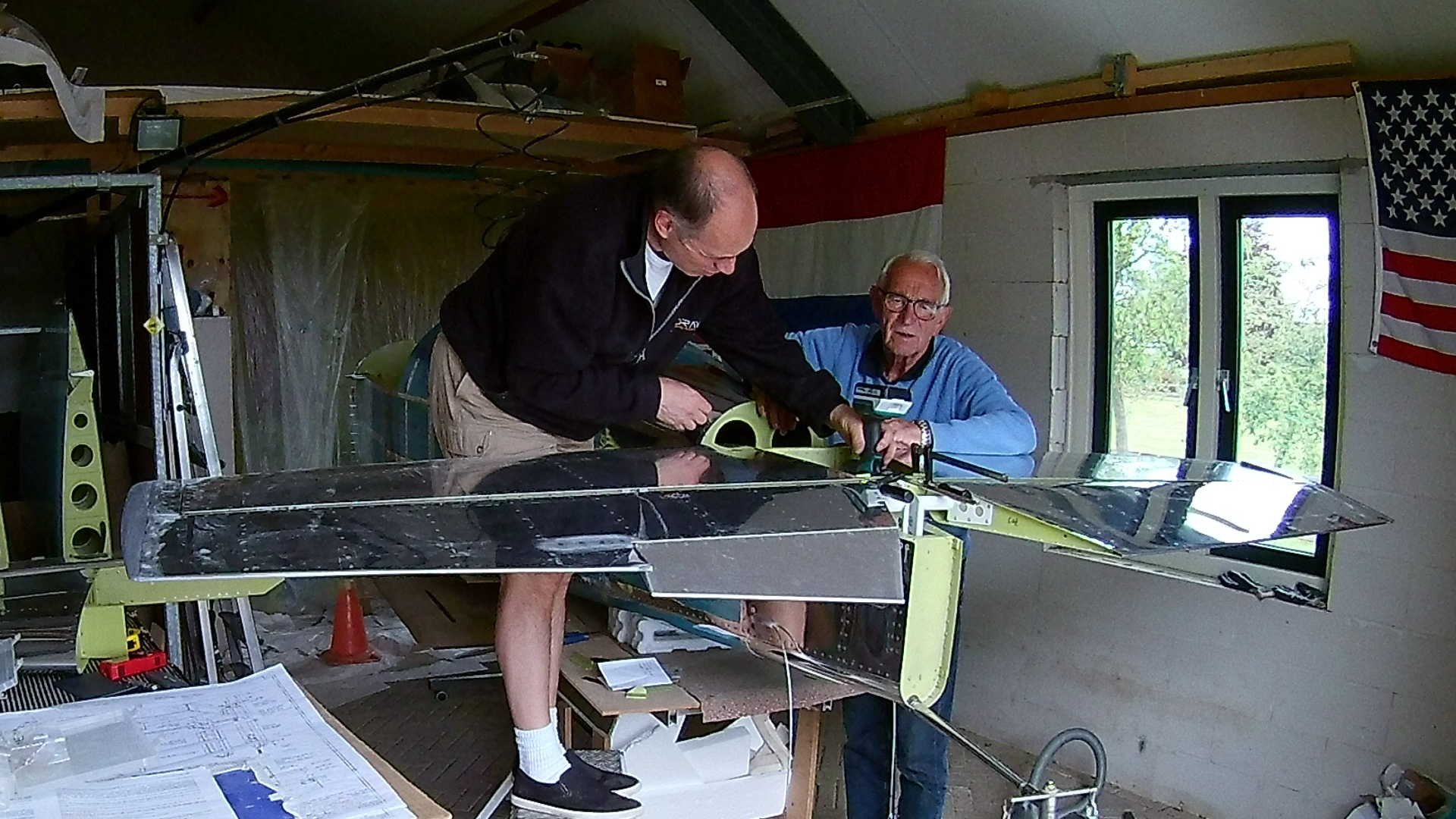 With the main spar attached, we need to insert shims under the aft spar to set the correct angle between the Horizontal Stabilizers and the Fuselage. With the shims temporarily installed, we can drill the aft spar to the Fuselage.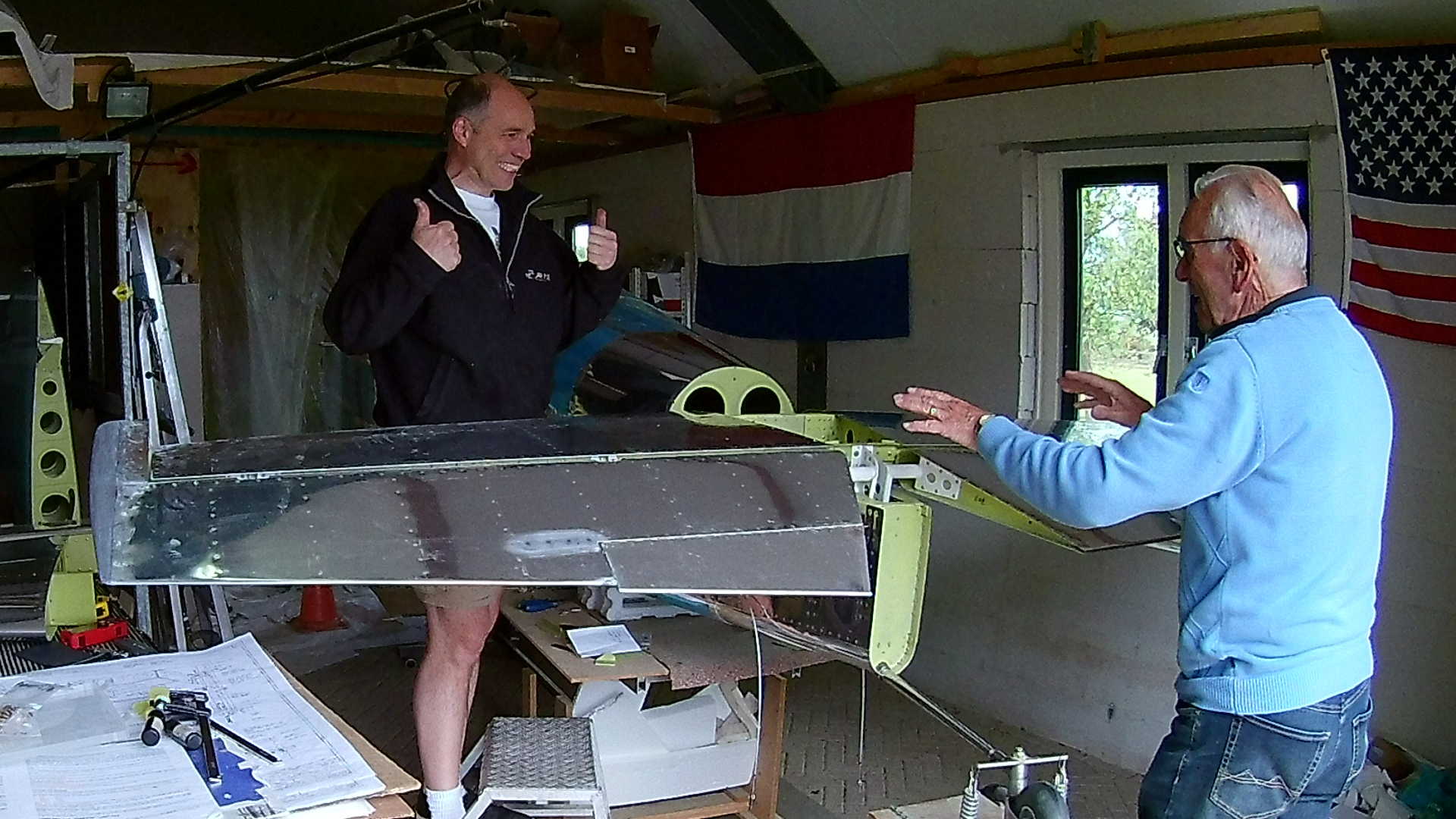 ALL SET!
Now continue with the Vertical Stabilizer.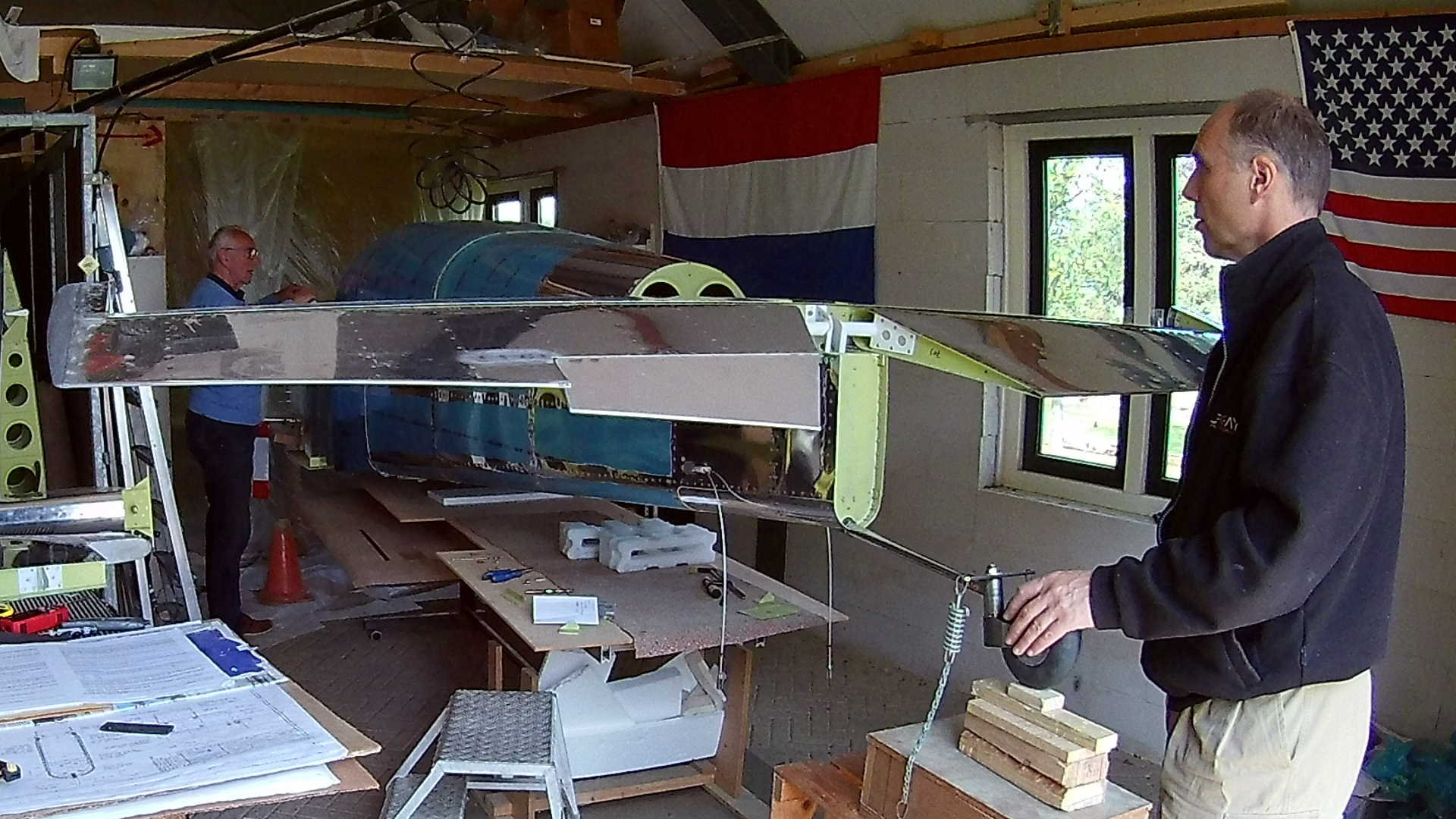 Raising the tail-wheel, so the Fuselage is level. This way we can make the Vertical Stabilizer perpendicular to the Fuselage.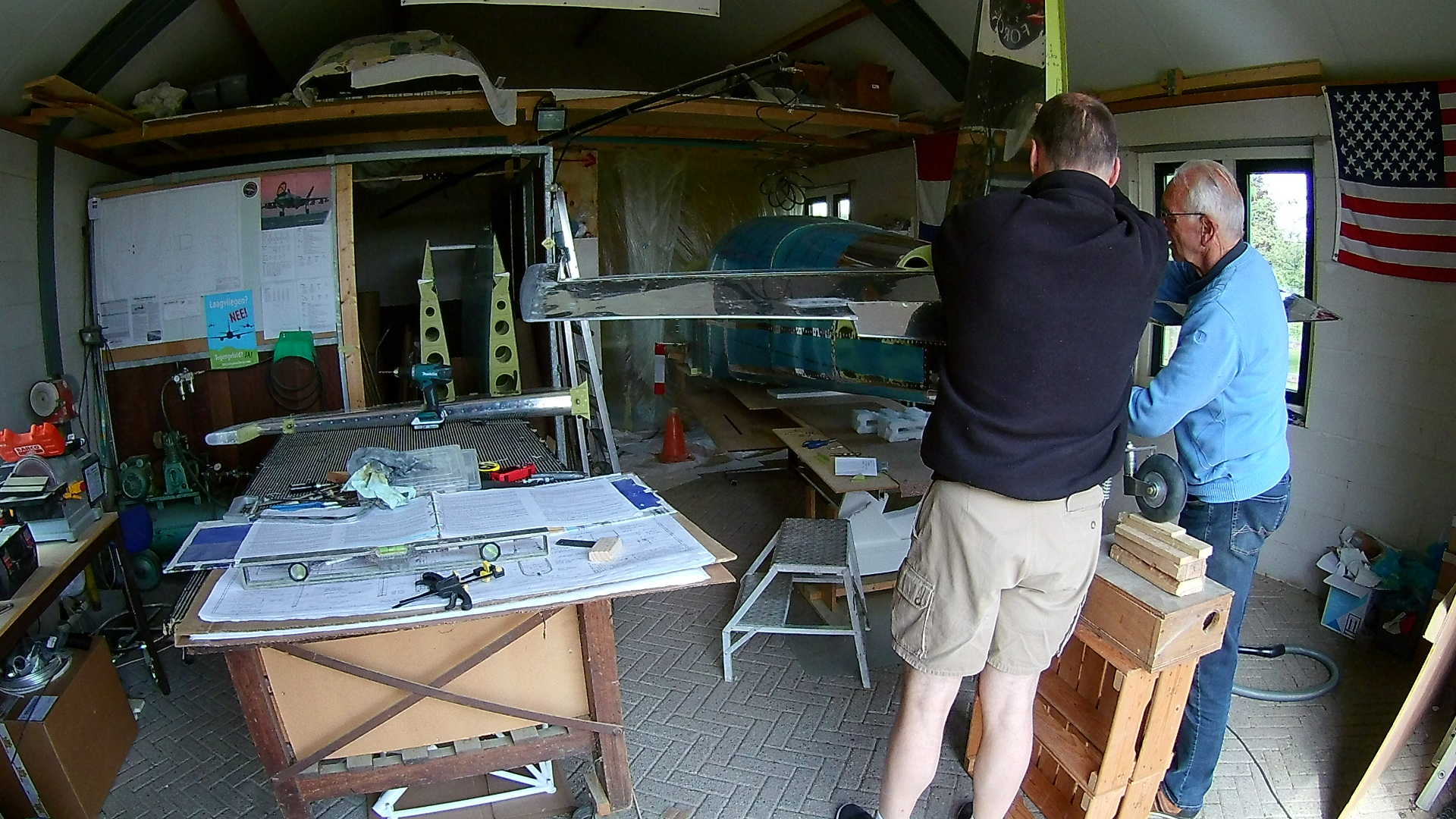 The Vertical Stabilizer is attached with a plate to the main spar and to the most aft bulkhead.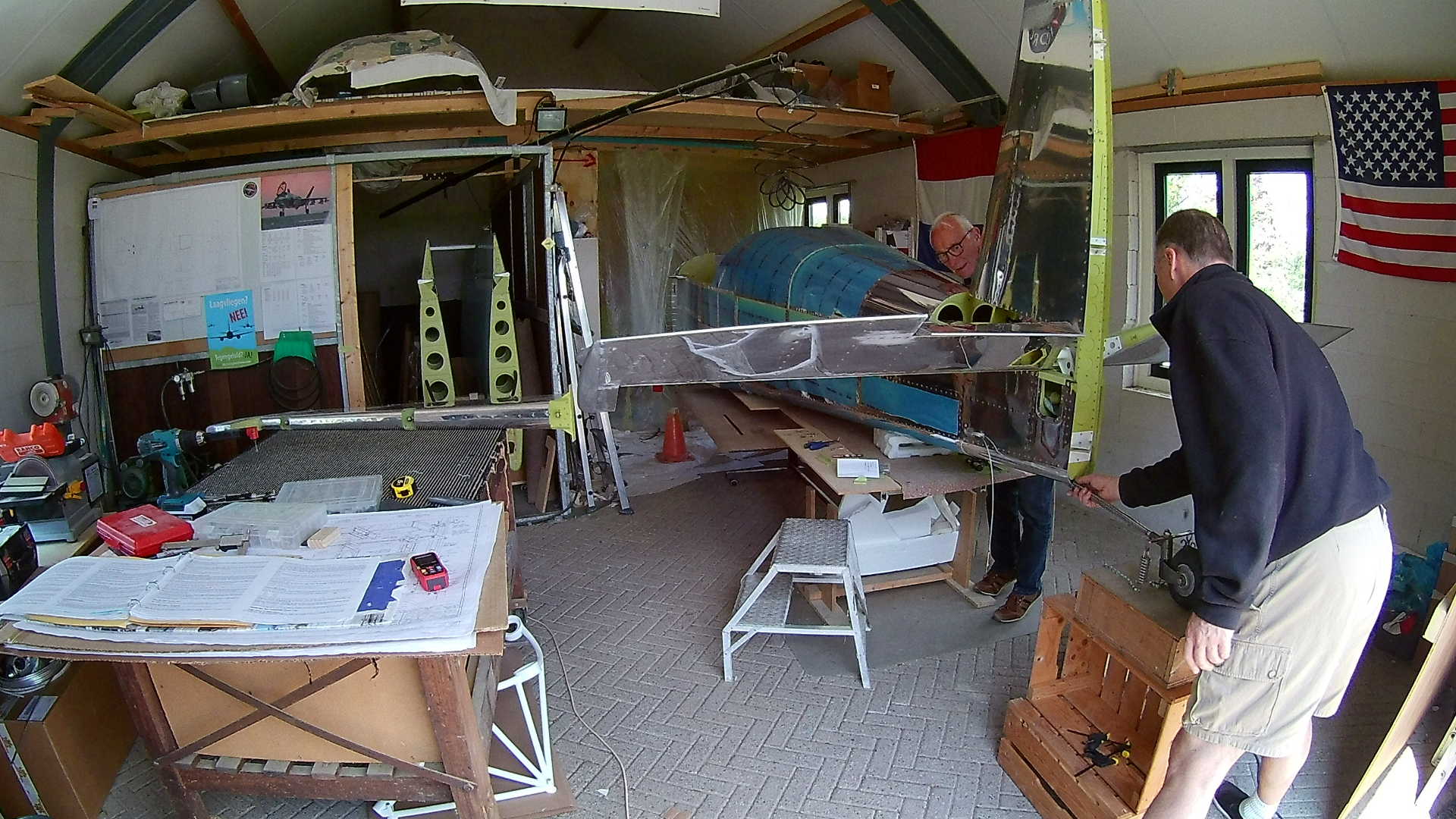 Once correctly measured, we can saw the forward attach spar of the Vertical Stabilizer to the correct size.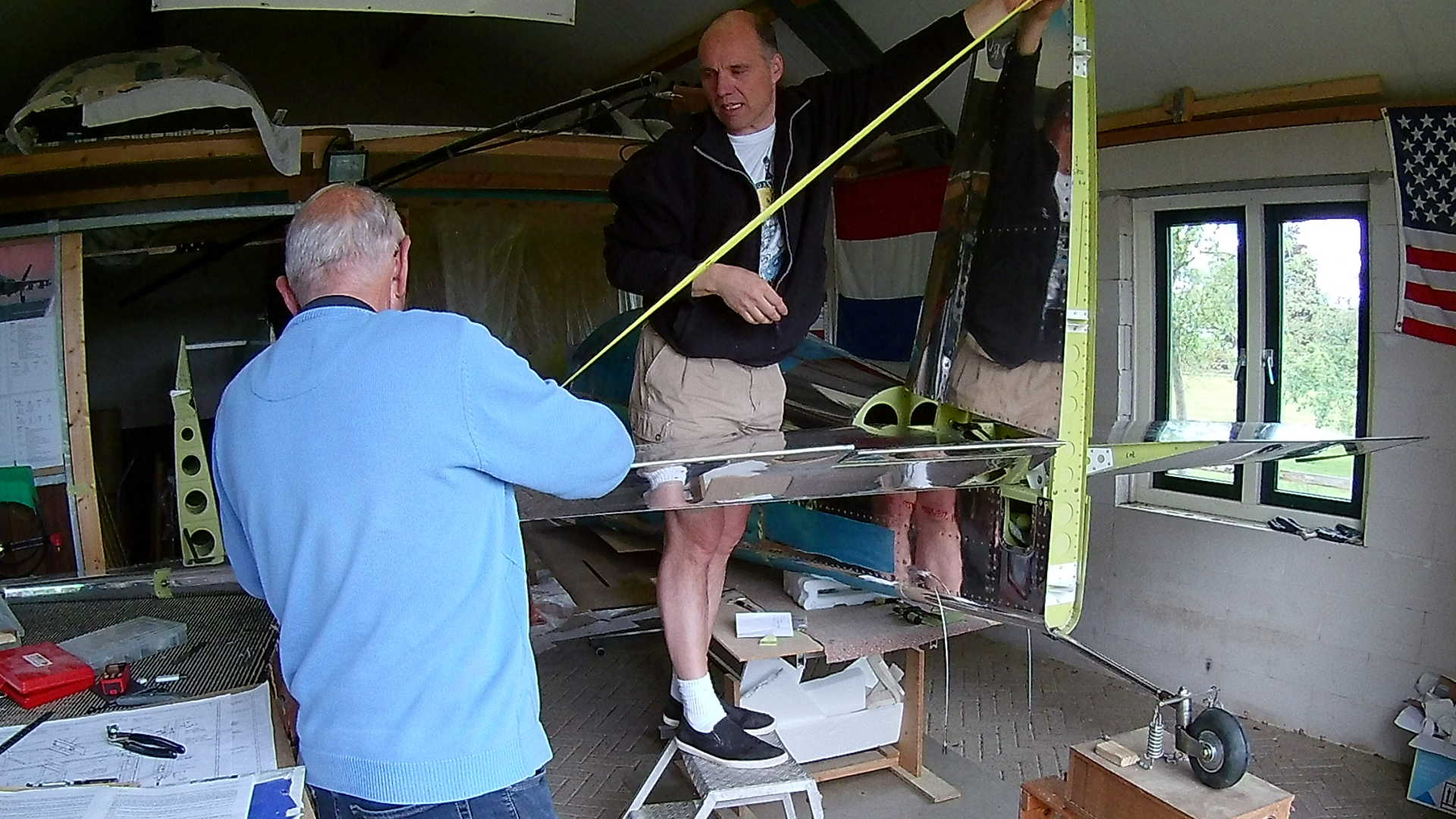 Before drilling the Hole, we need to be sure the Vertical Stabilizer is not only perpendicular to the Fuselage, but also to the Horizontal Stabilizers. We measured it with the laser and the old fashioned way.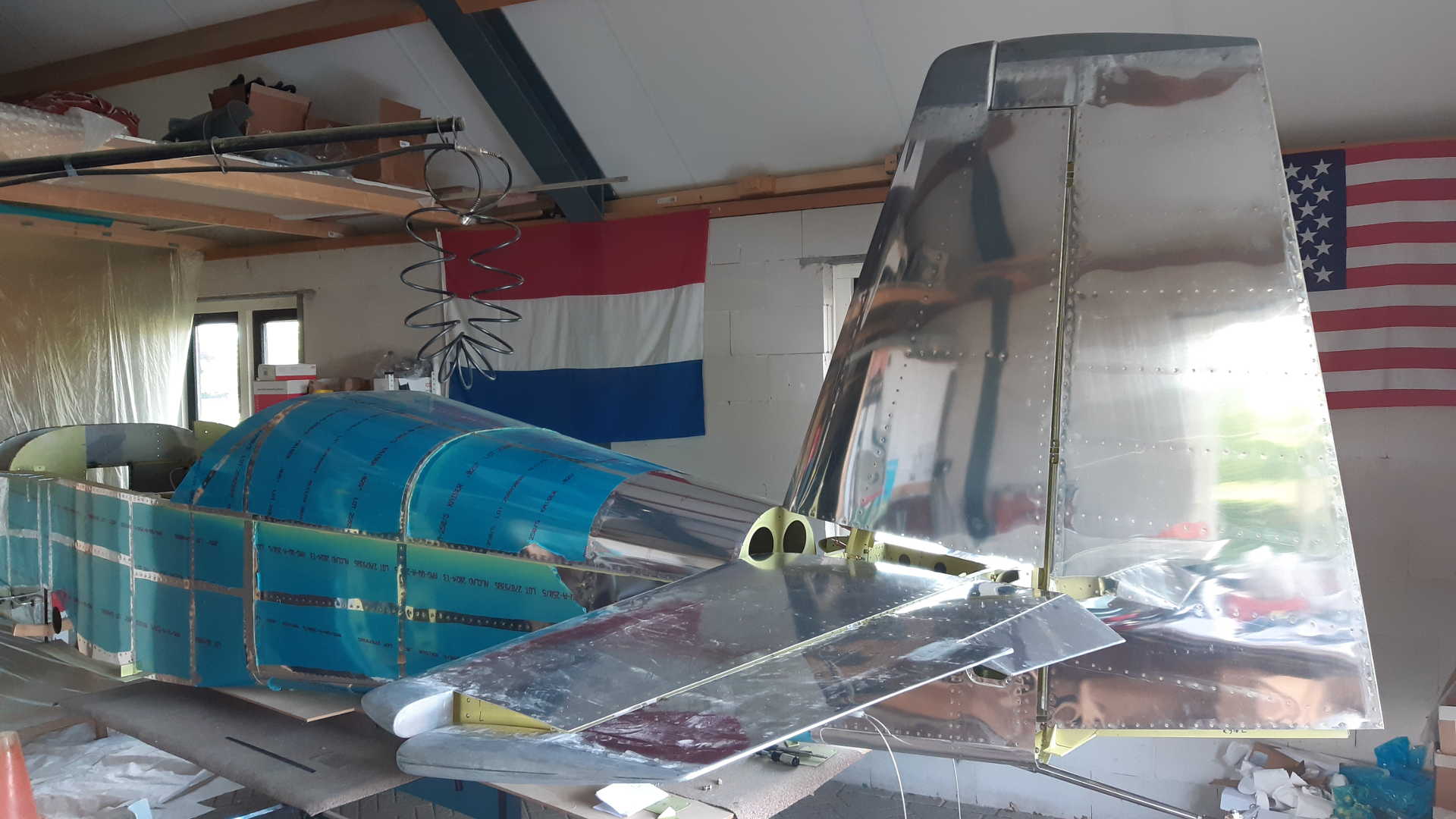 Woo-Hoo, It looks great with the Rudder. Only the missing Rudder Horn looks a little sad.
Time: 4 Hours, Rivets:  0/0 (2020-05-16)
Time: 6 Hours, Rivets:  0/0 (2020-05-17)
Time: 2 Hours, Rivets:  0/0 (2020-05-18)
Video