Today I finished the first part of the plane, the horizontal stabilizer. All rivet are checked and double checked, because I already forgot one to "set" and fortunately I found this during the check.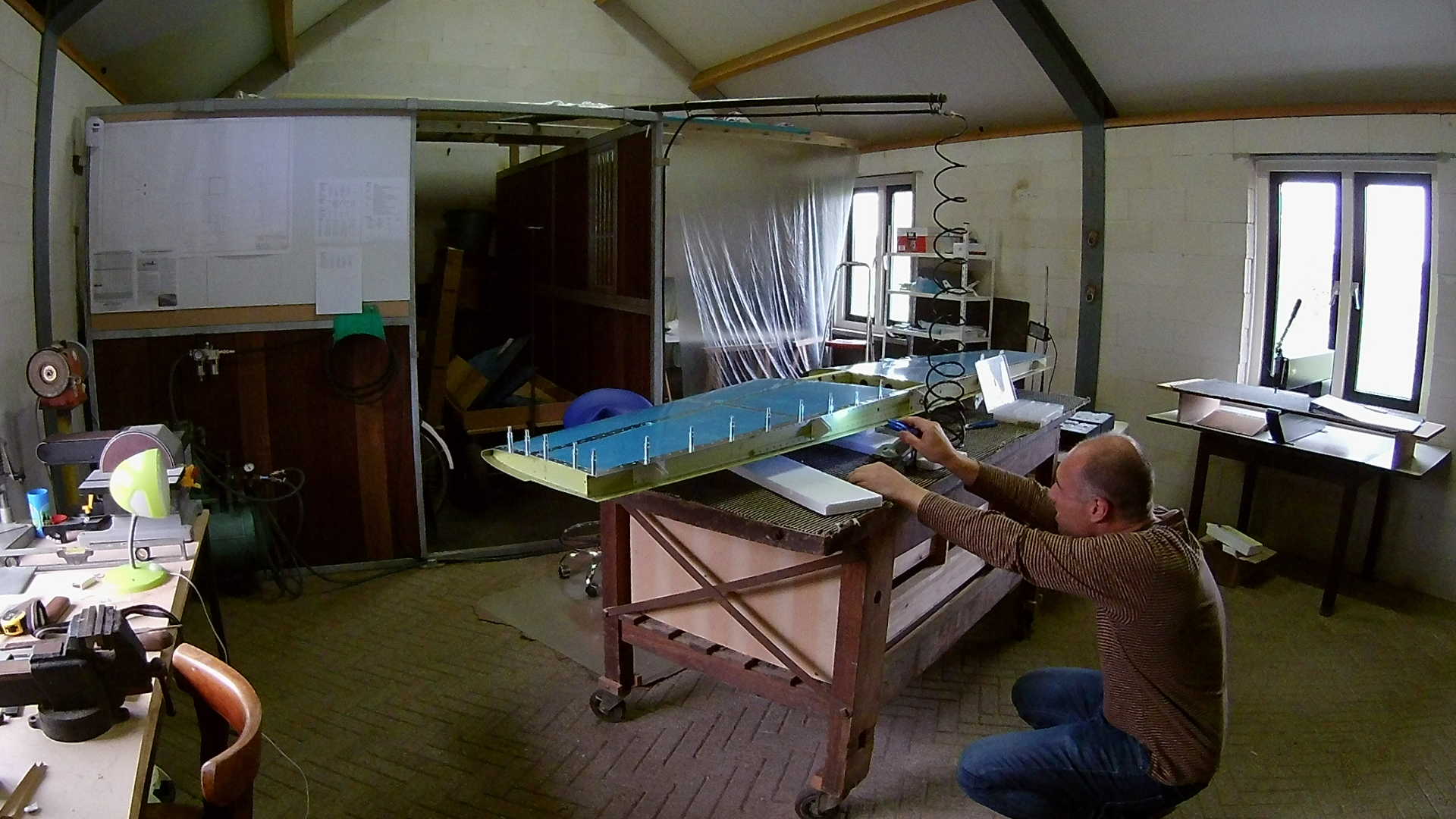 Most of my video's are time-lapse, because uploading 2000+ hours of video is rather silly. However to give you a "real-time" view, I uploaded this 5 minute video.
The first minute of this video, I'm finding out the exact setting of the pneumatic squeezer for these rivets. The setting differs per rivet and per part (thickness).
Once set correctly, you can use the squeezer to rivet fast and precise. The set rivets are then checked with a rivet gauge to determine if the are up to (MIL's) spec.
The clamps (silver cylinders) that temporarily attach the parts are called Cleco's, which is a registered trademark, but used as a product name.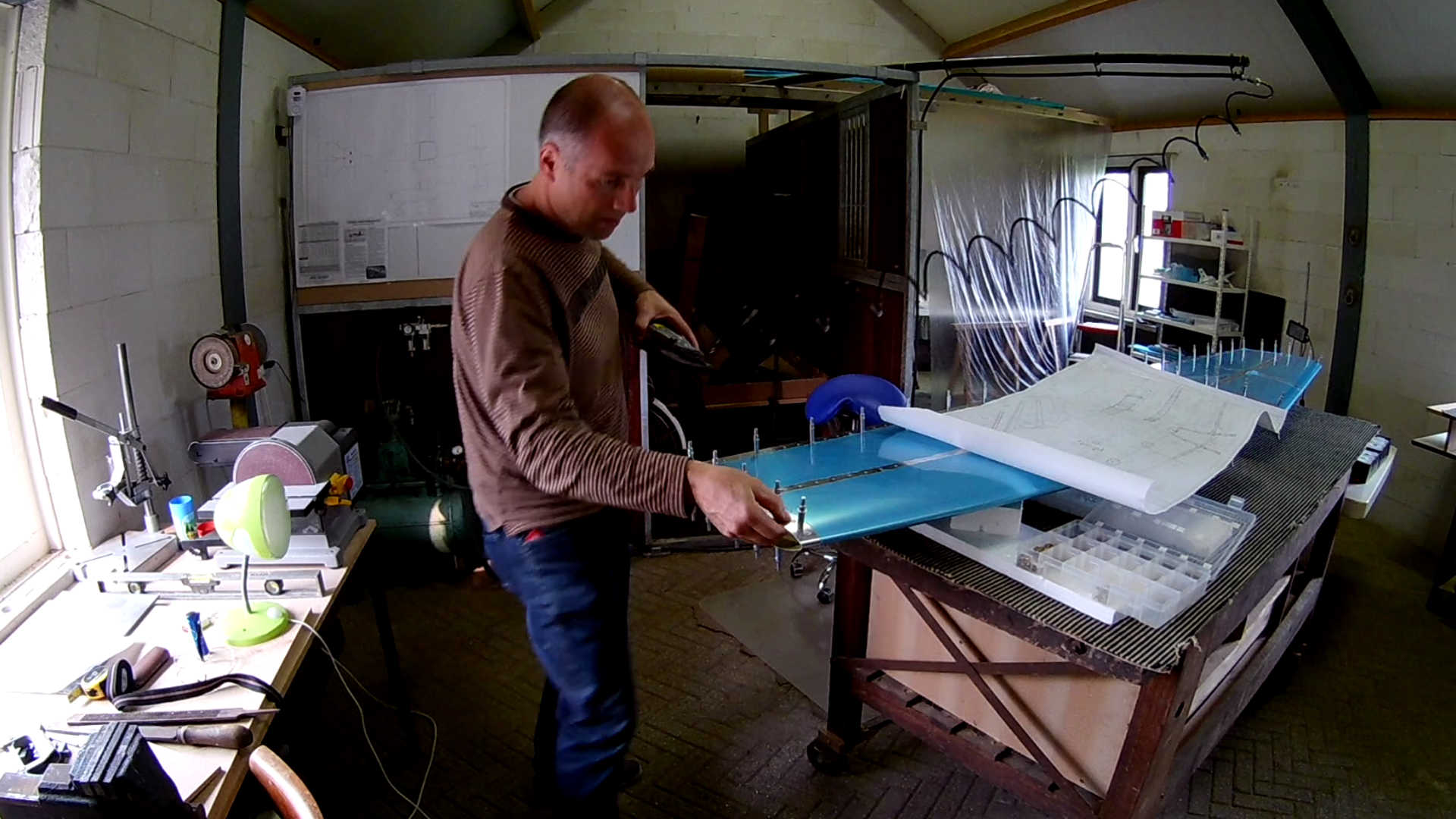 Again I screwed up with two rivets, so they had to be drilled out and reset. Here's one of them.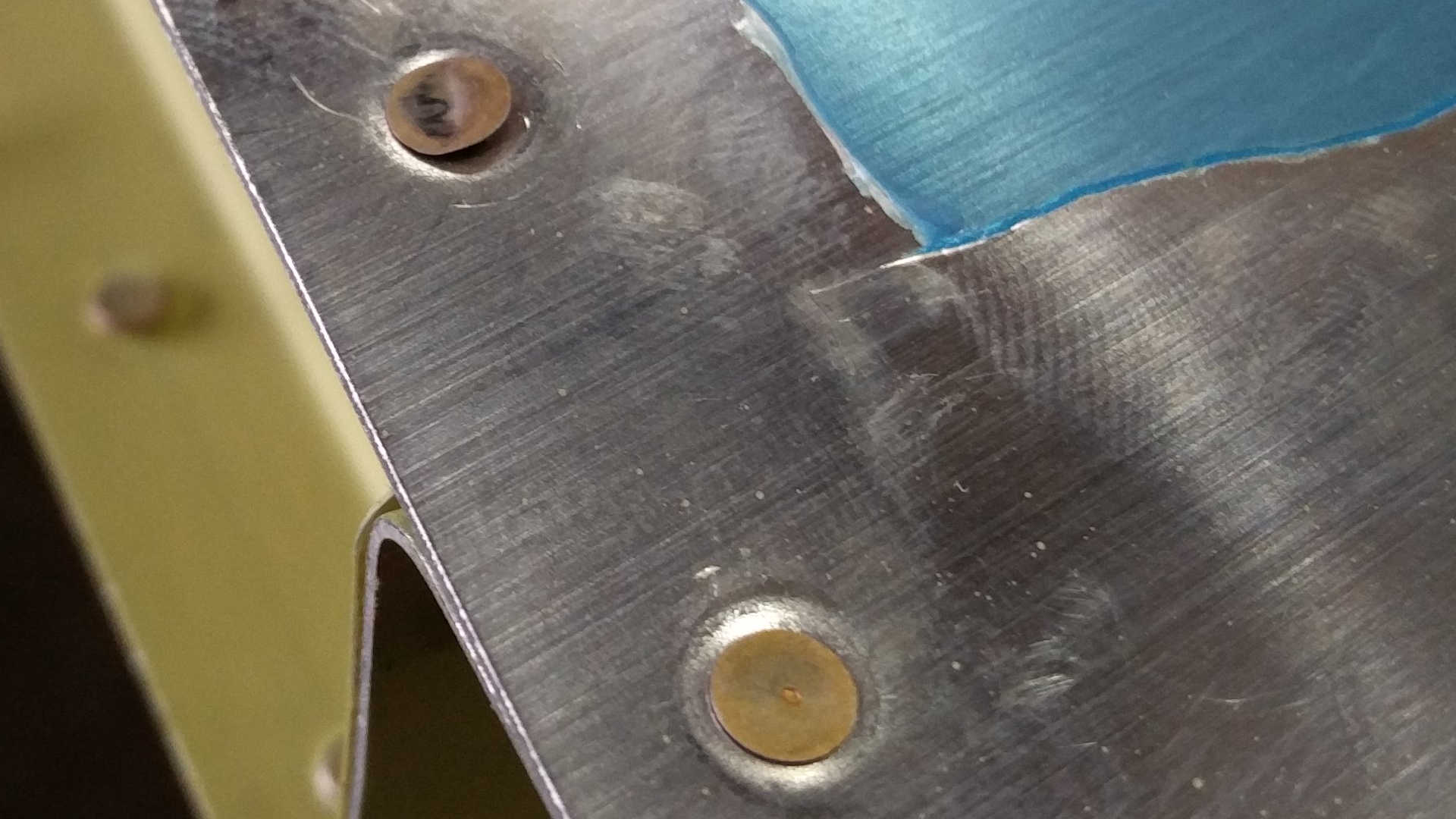 I'm very satisfied with the result of the horizontal stabilizer.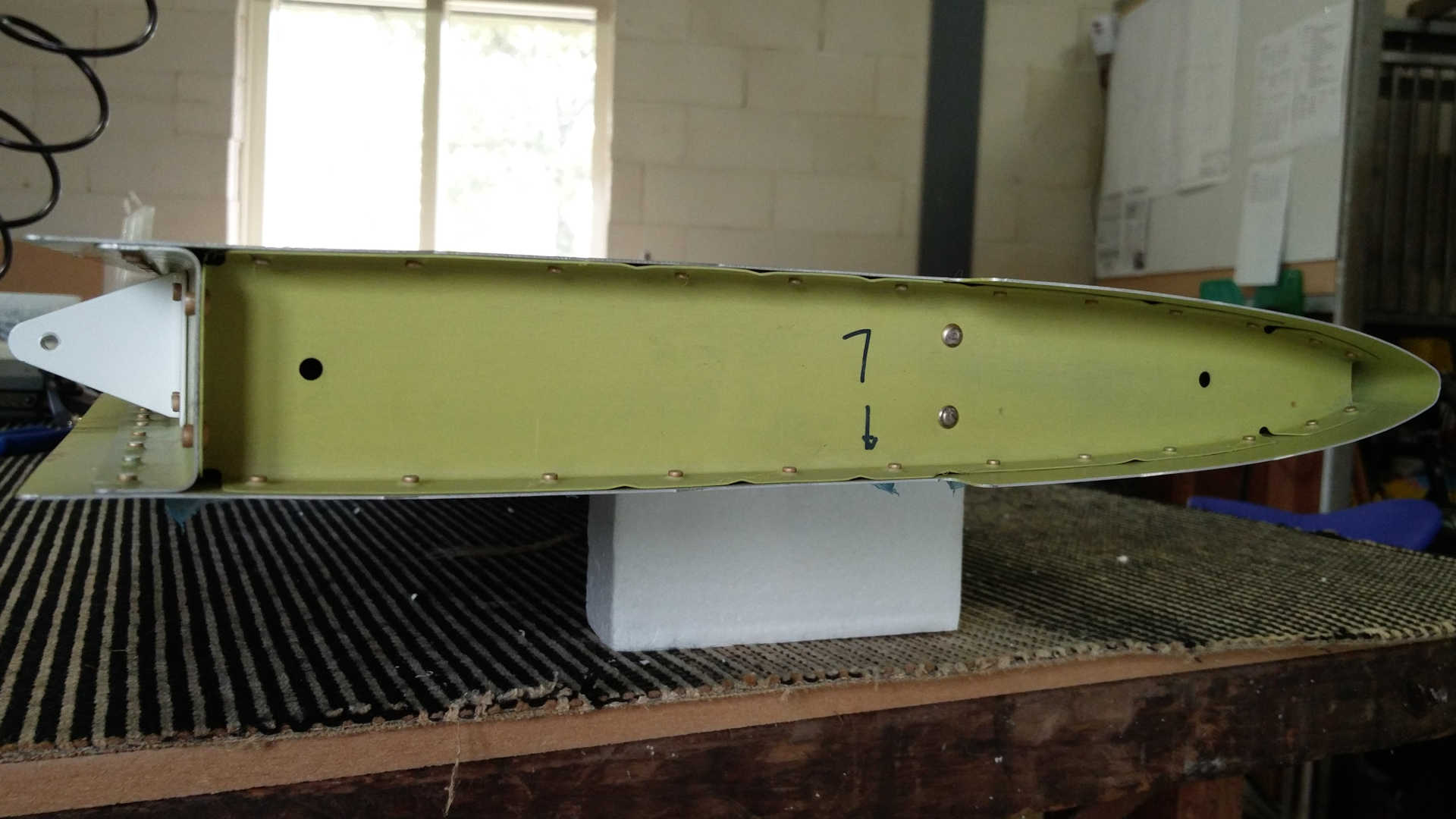 Time: 3 Hours, Rivets: 260/2
Video