The vertical stabilizer is much less work (and in my opinion much easier) than the horizontal stabilizer. Which begs the question, "why don't the plans start with the vertical stabilizer". Anyway, together with my dad we started with the vertical stabilizer. Fitting and cleco-ing all the pieces together went very fast.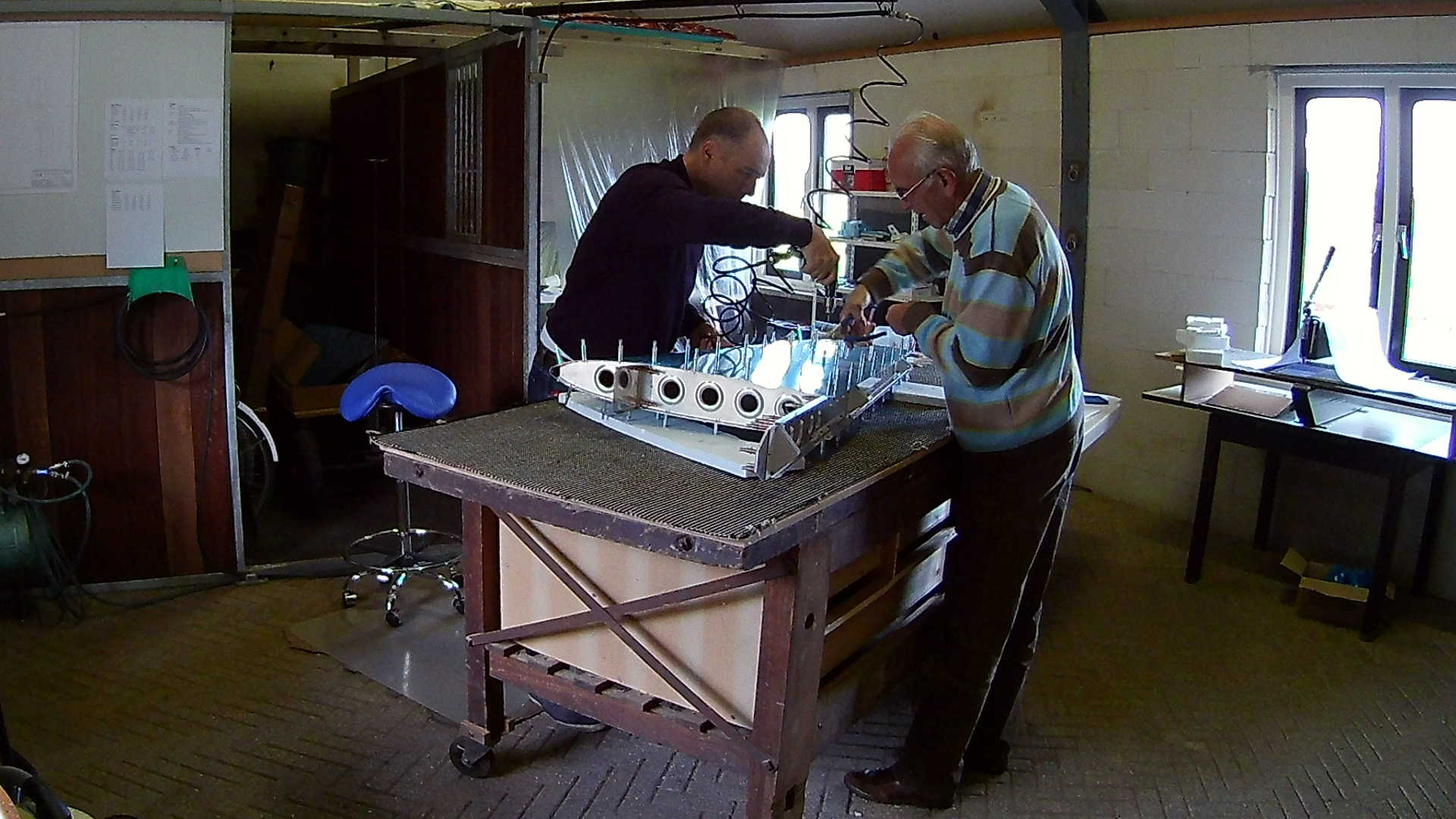 With two persons the assembly and match-drilling is easy. When everything is drilled, we dissembled the vertical stabilizer again and while I was dimpling the skin, my dad did all the deburring and edge cleaning.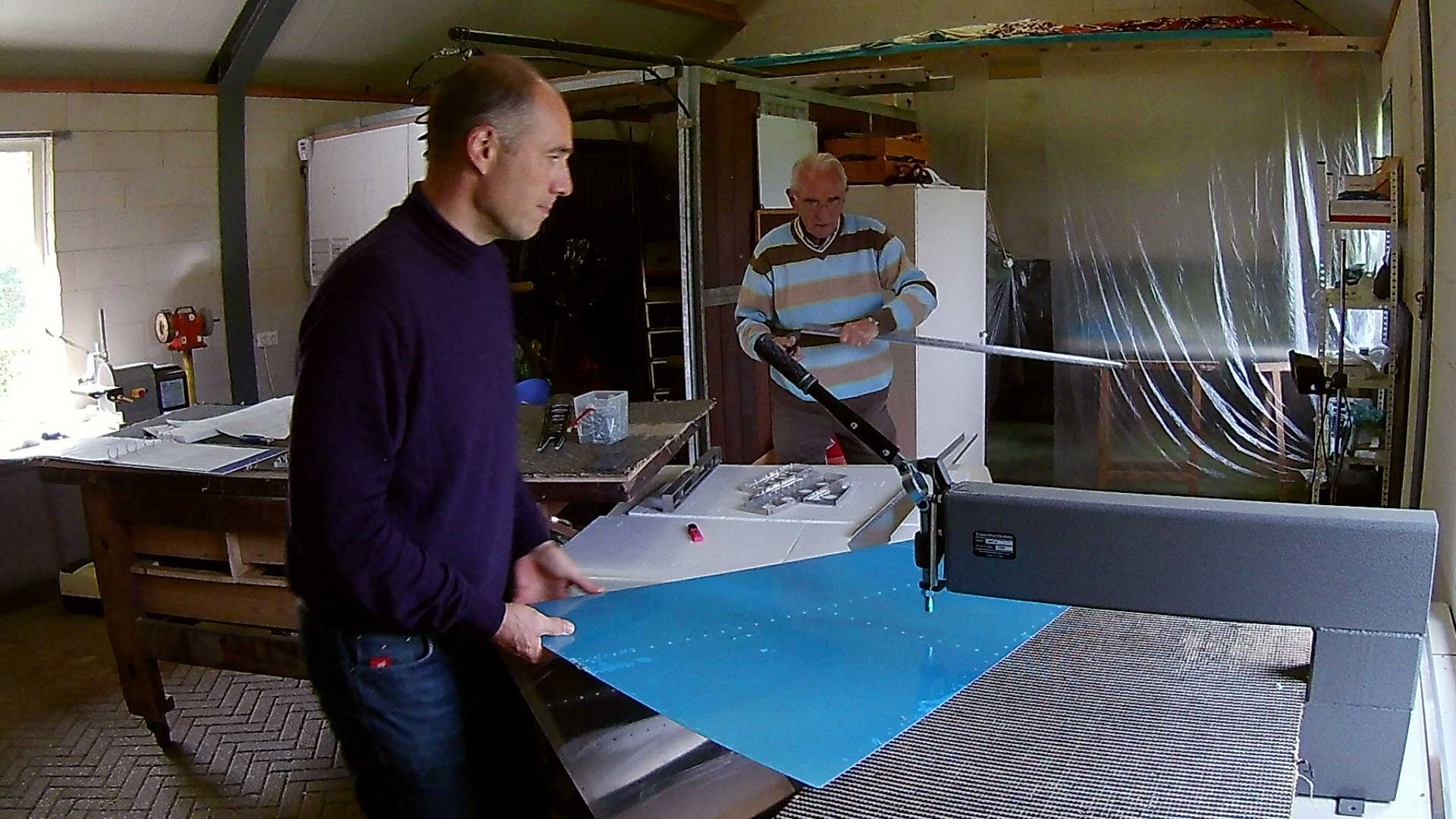 The bottom part of the vertical stabilizer's rear spar needs to be flush. Again we could parallelize the jobs, mhile I was counter sinking the rear spar doubler, my dad was dimpling the rear spar.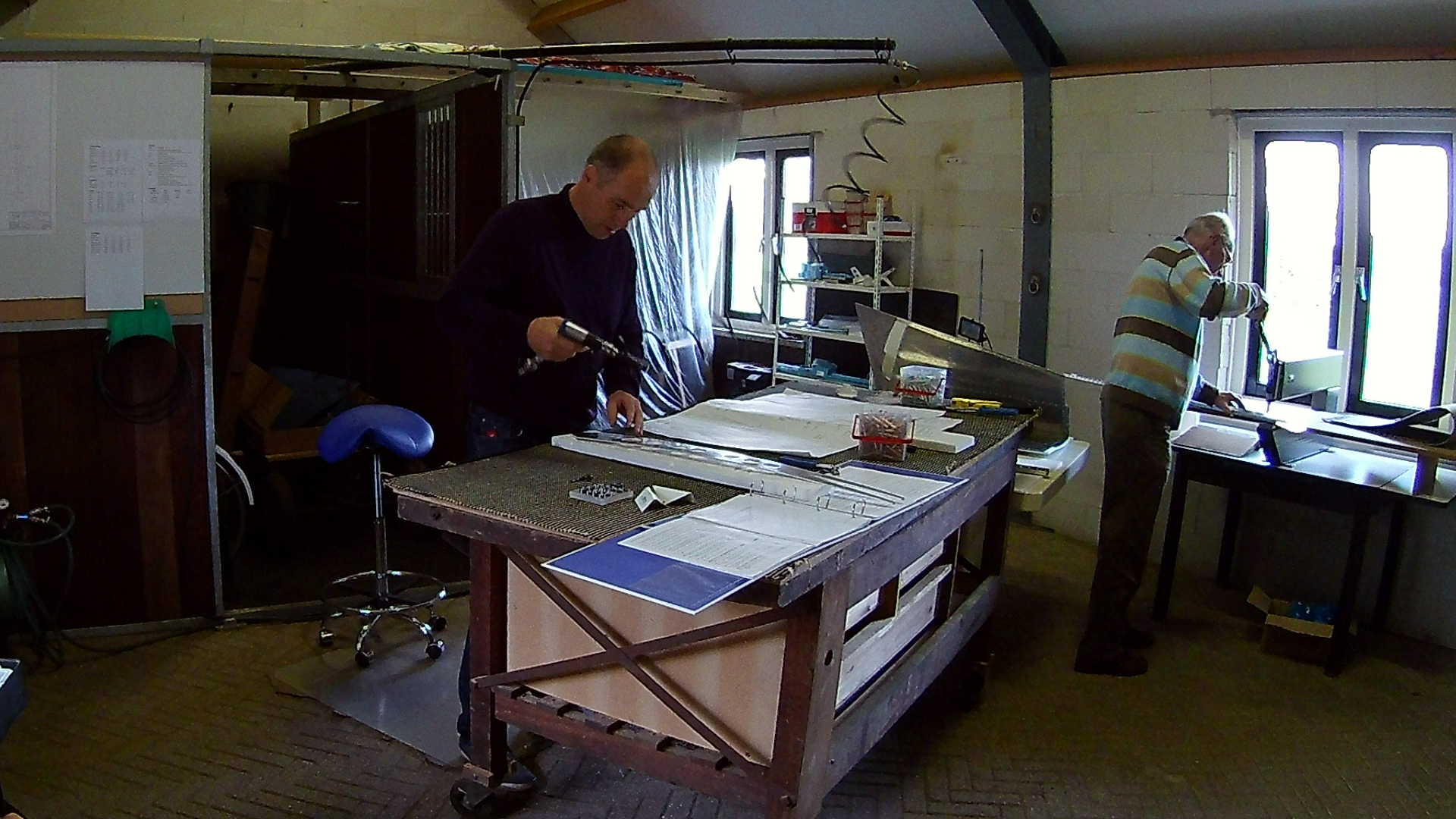 We've done all the match-drilling and dimpling in just 4 hours. Next time I can prime all the parts and then final assembly of the vertical stabilizer.
Time: 4 Hours, Rivets: 0
Video