I'm improving on the video's. Last time I added audio and this time I start with a small leader to give some context.
It's Prime Time!
One of the tasks I still need to improve. This time I figured out the settings on my paint spray gun.
First step is cleaning (specifically de-greasing) all the parts (both ribs and skin). The nice part is I can do this while sitting on my stool.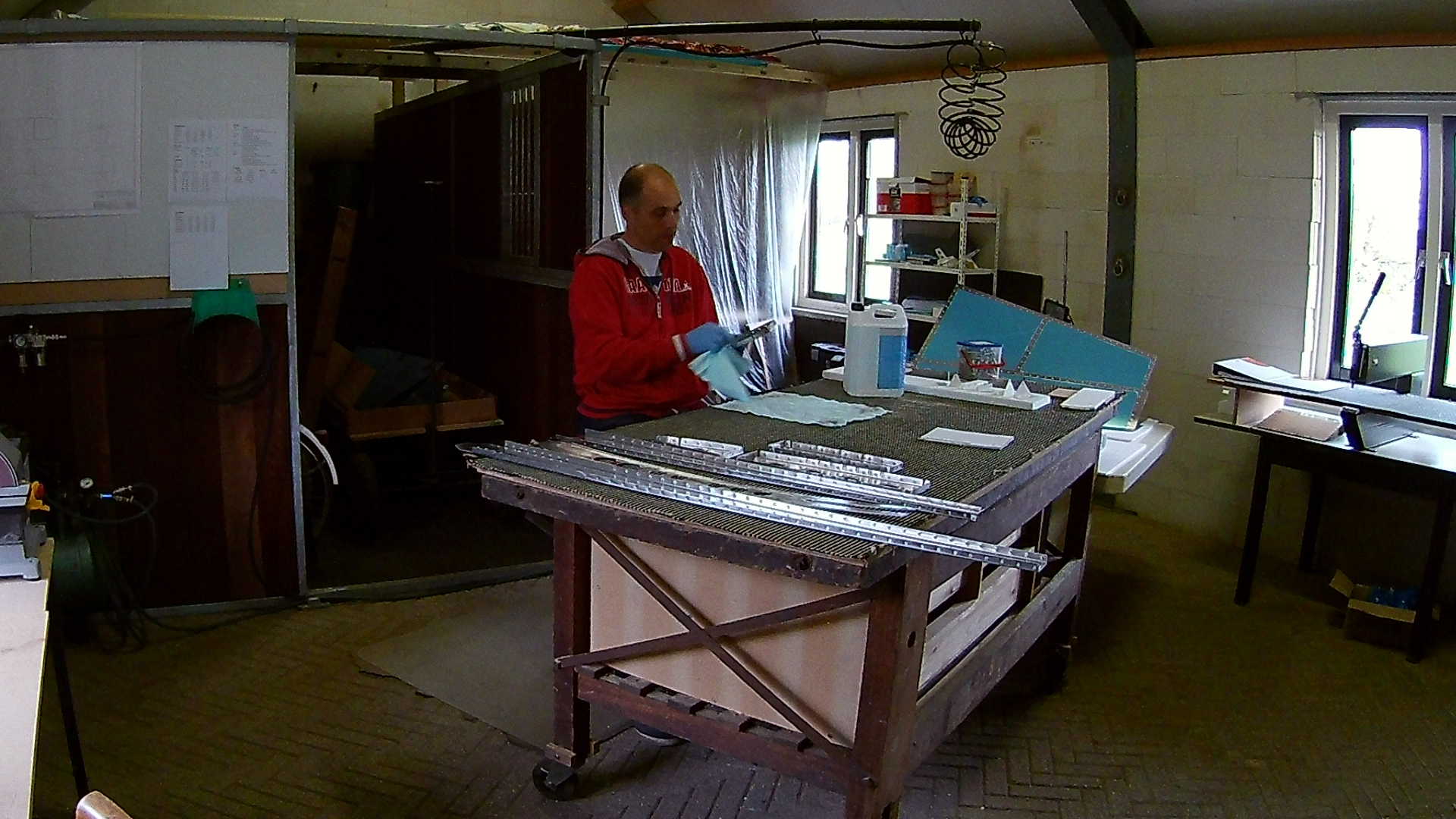 I tried to make a video of the priming process, but It was mainly my back, so I clipped it short.
Using the paint spray gun is an art and I don't have that skill yet. But the quality is sufficient for the inside of the plane.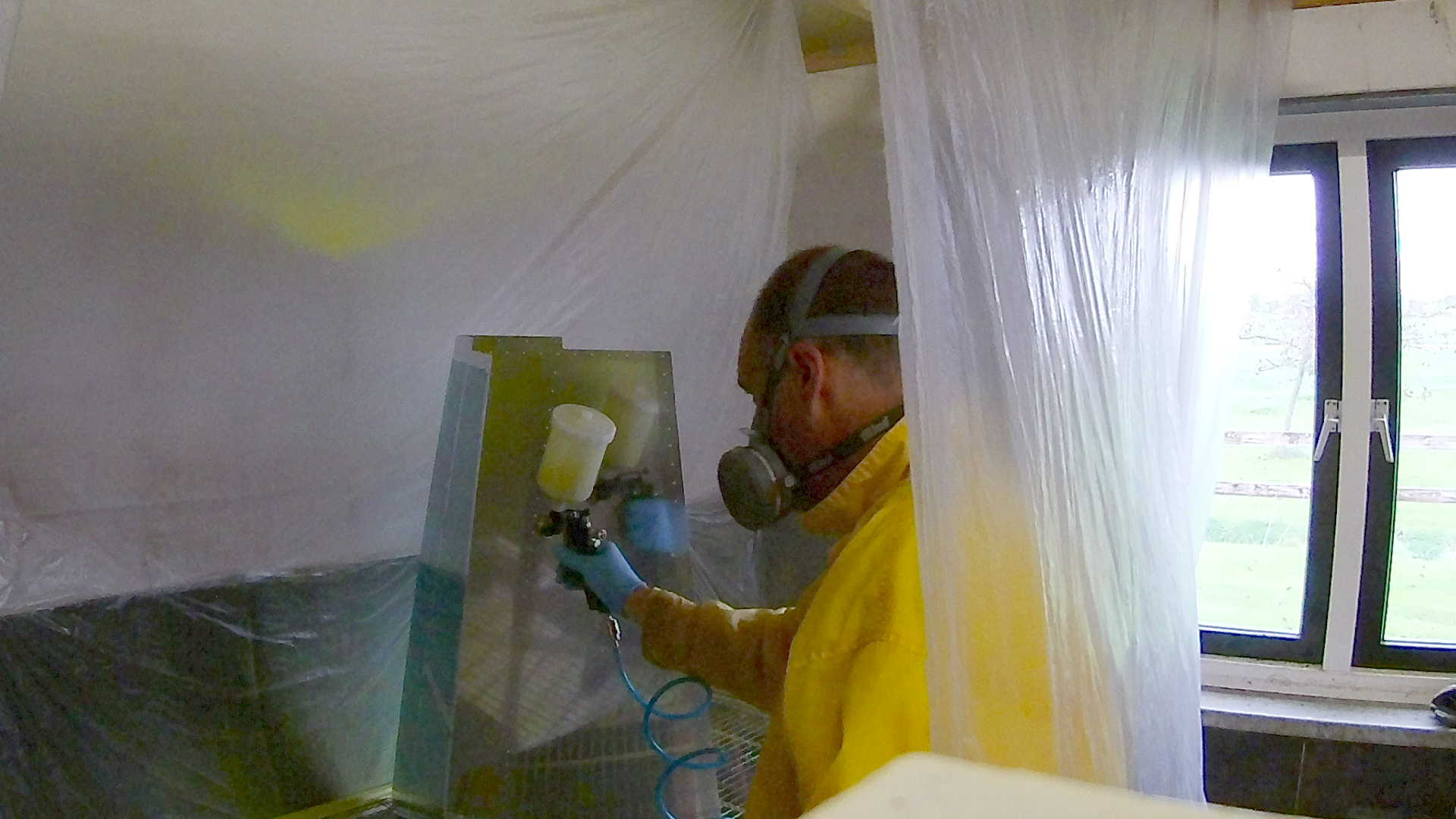 According to some builders, priming is useless and just adds weight. Others claim it is a necessity in some climates. Well I think it looks great.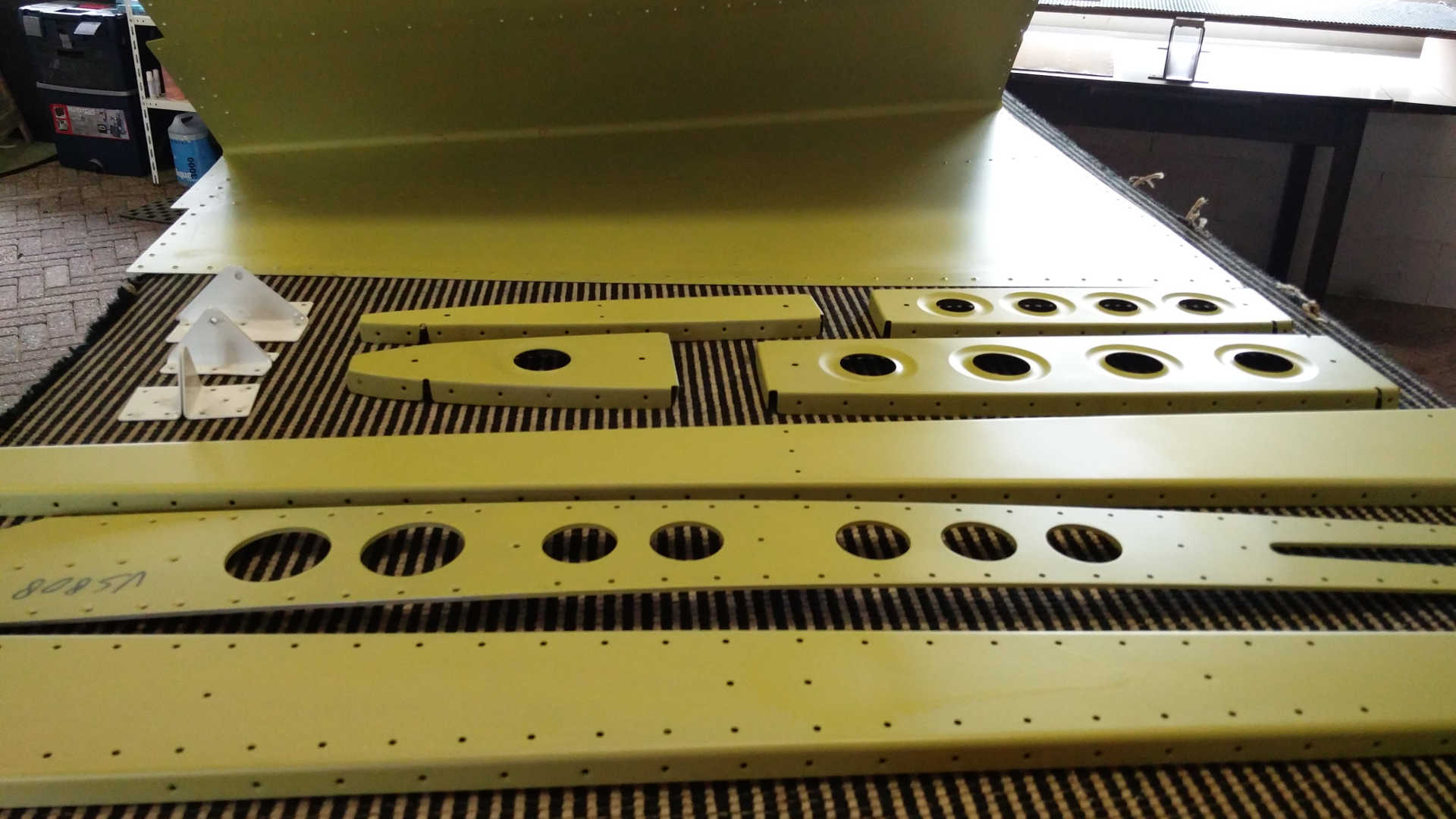 After priming, I can start again with cleco-ing the spars and riveting the spar doubler and hinge brackets of the rudder to it.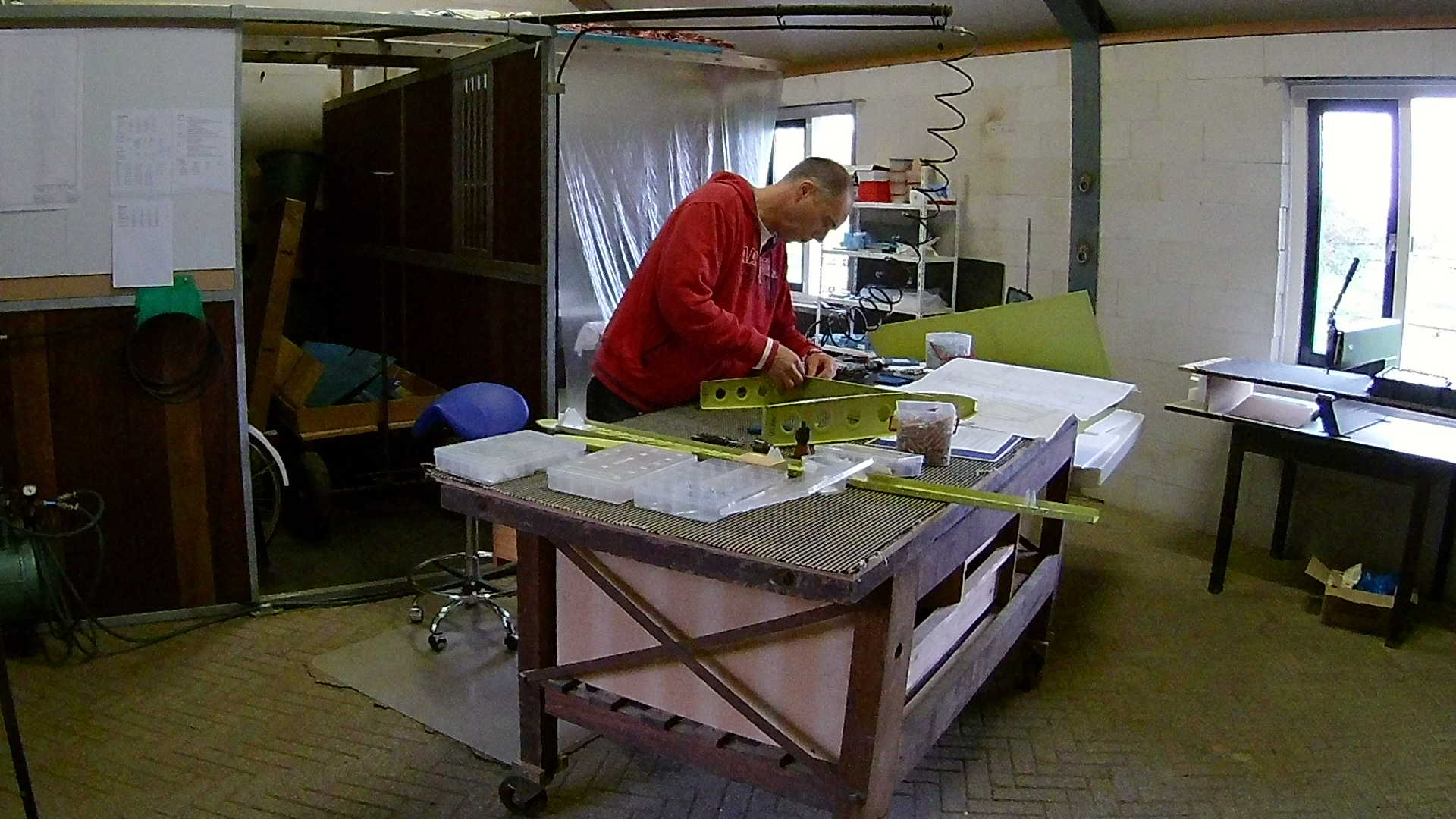 Very productive day, next session I can probably finish the vertical stabilizer and start with the rudder.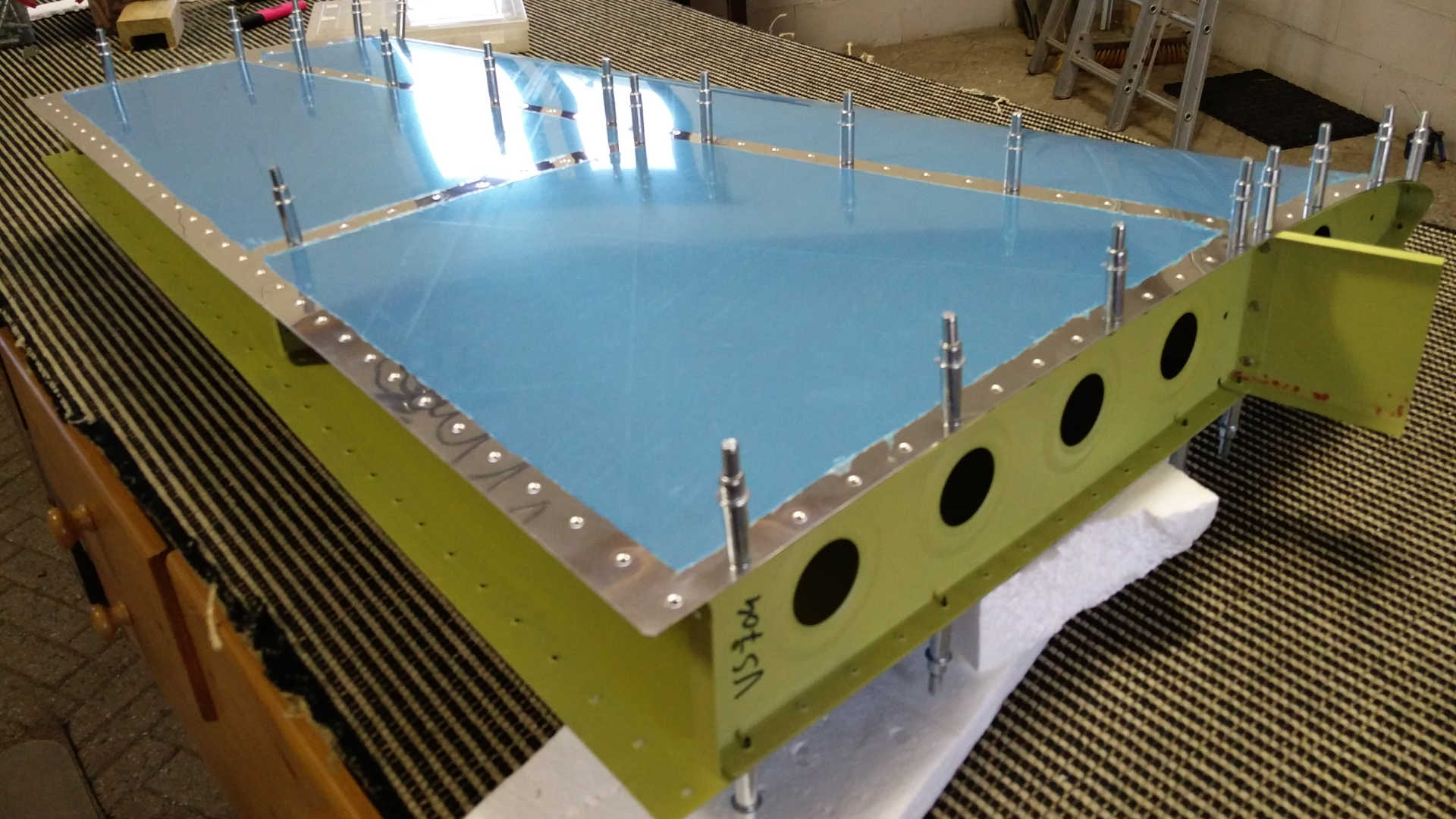 With this progress I have to start thinking on ordering the wings. I thought I would do this in 2018, however with the 8 weeks lead-time of Van's Aircraft, I might run idle.
Time: 5 Hours, Rivets: 115/2
Video