In the morning we finished the vertical stabilizer. I figured out that riveting the skin to the rear spar is hard, because the rivets of the spar doubler are in the way.
The trick is the to keep the yoke of the squeezer just above those spar doubler rivets.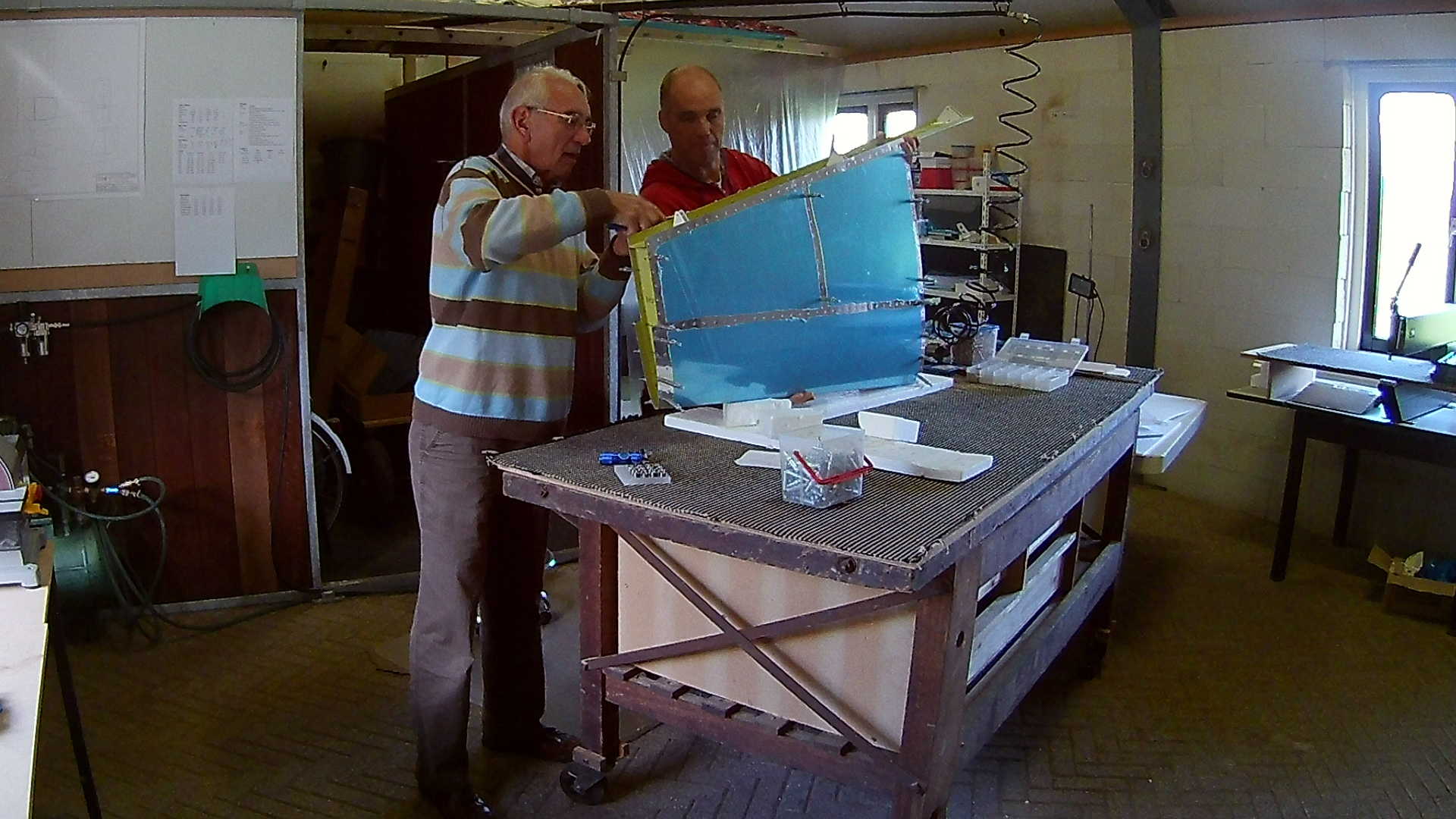 The afternoon we spent on the start of the rudder. I forgot to capture the "classic" horizontal/vertical stabilizer photo, so I'll make that picture latter and paste it here.
Time: 2 Hours, Rivets: 147/3
Video