At the last day of 2017, I decided to do several small left-overs on the Elevators. First up the tricky trailing edge rivets on both the right and left Elevator. These rivets do no have enough "room" to be able to squeeze them or even get the bucking bar in there. So I used the barn door hinge again as bucking bar. It doesn't have enough "punch" so you need extra long riveting-time.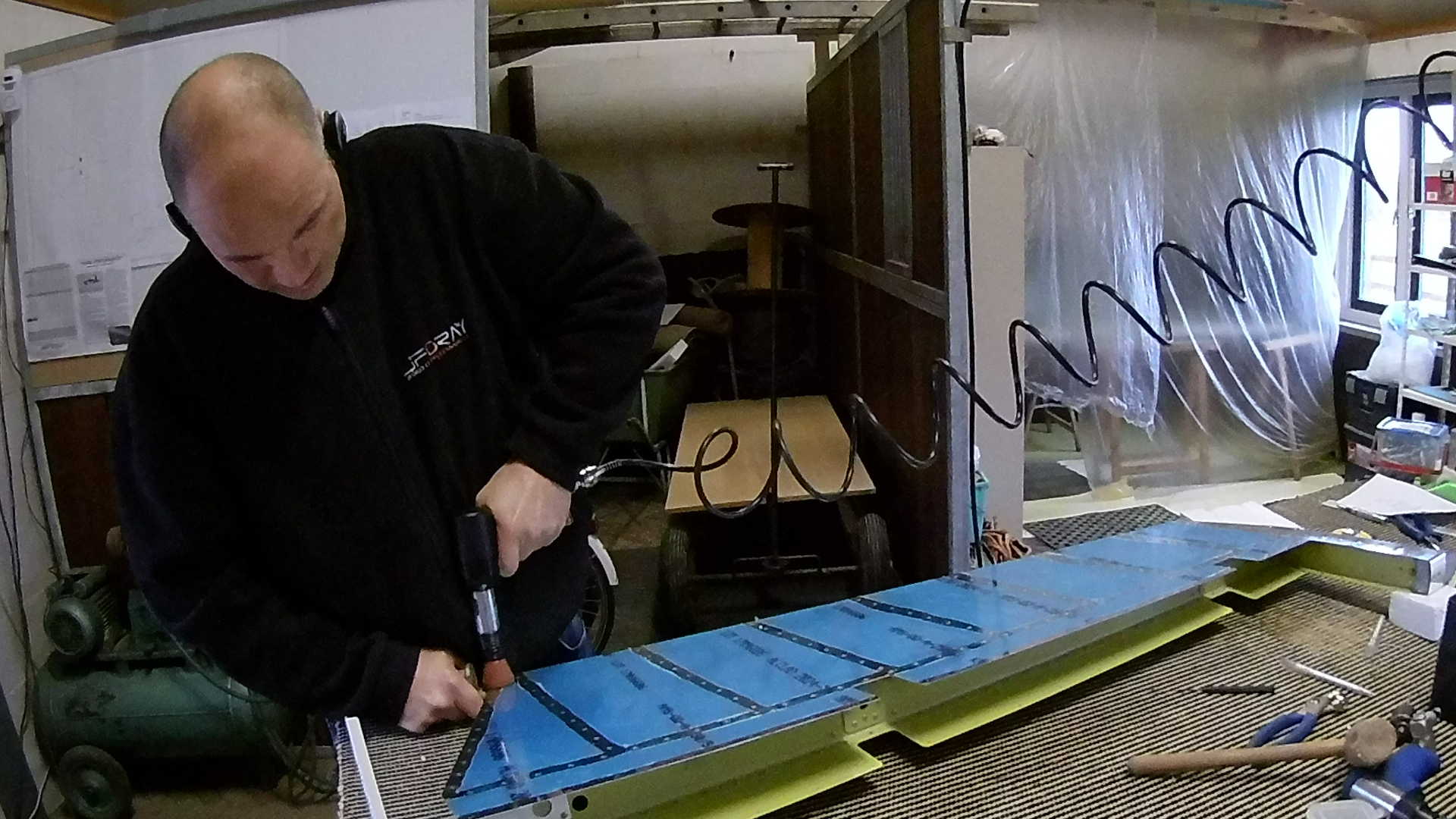 Also I can use the squeezer for the last millimeter to set the rivet just right.
About thirty years ago I studied at the mid-level technical school (MTS) and one of our assignments was to build a controllable transformer which allows both voltage and current regulation. It still works, so I used it to drive the Trim Tab servo. Set the voltage to 12V and keep the current on low to prevent damage.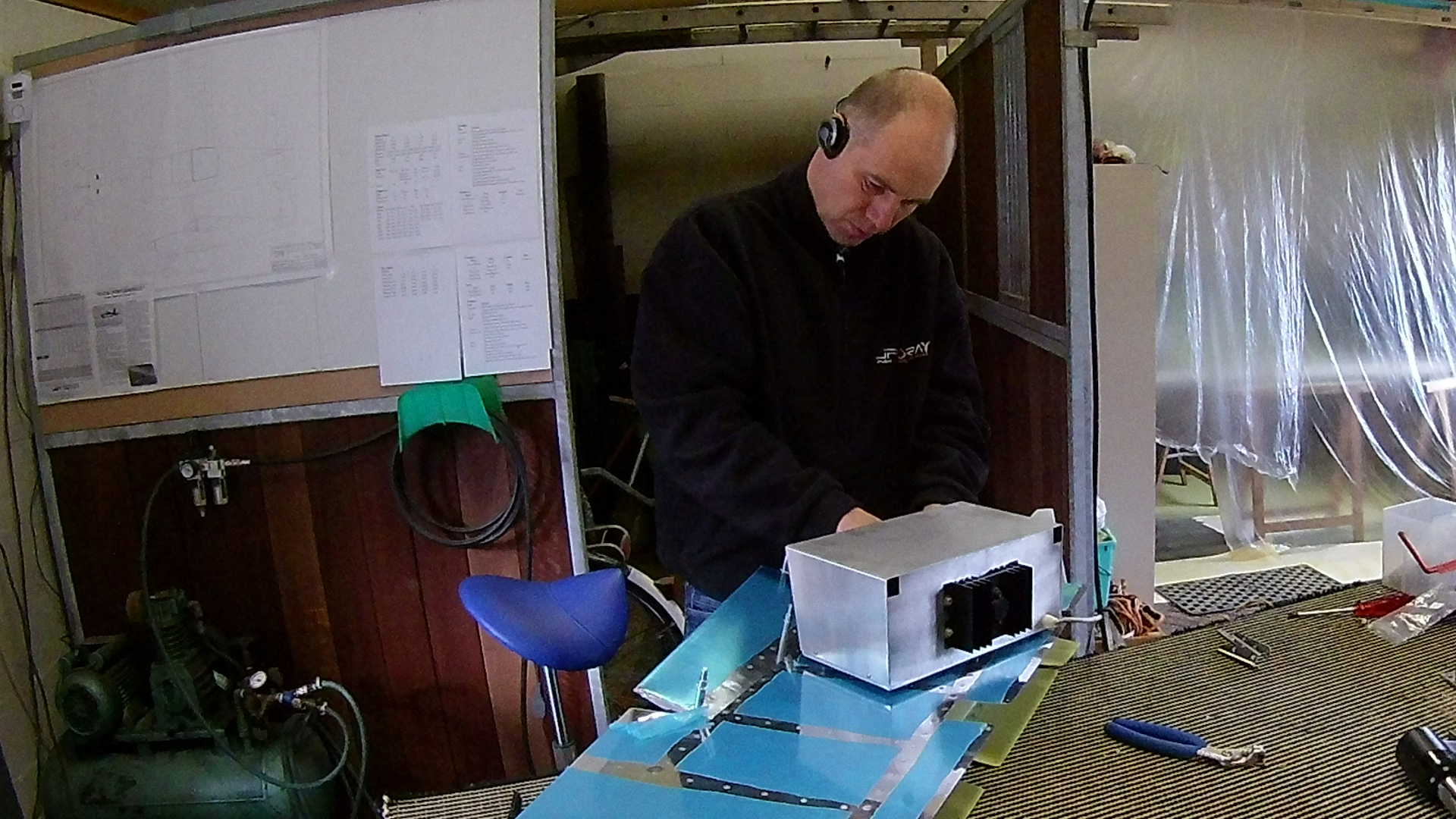 There are two types of Trim Tab horns delivered with the kit. One specifically for the servo motor and one when using a Tram Tab cable control. I did several tests with both of them and my conclusion is that even though I have the servo motor, I will use the other horn. Reason is that the lower servo horn might damage the trim tab if set at the outer limits. The manual trim tab horn doesn't, since it is higher and doesn't touch anything if you let the servo go to both extremes.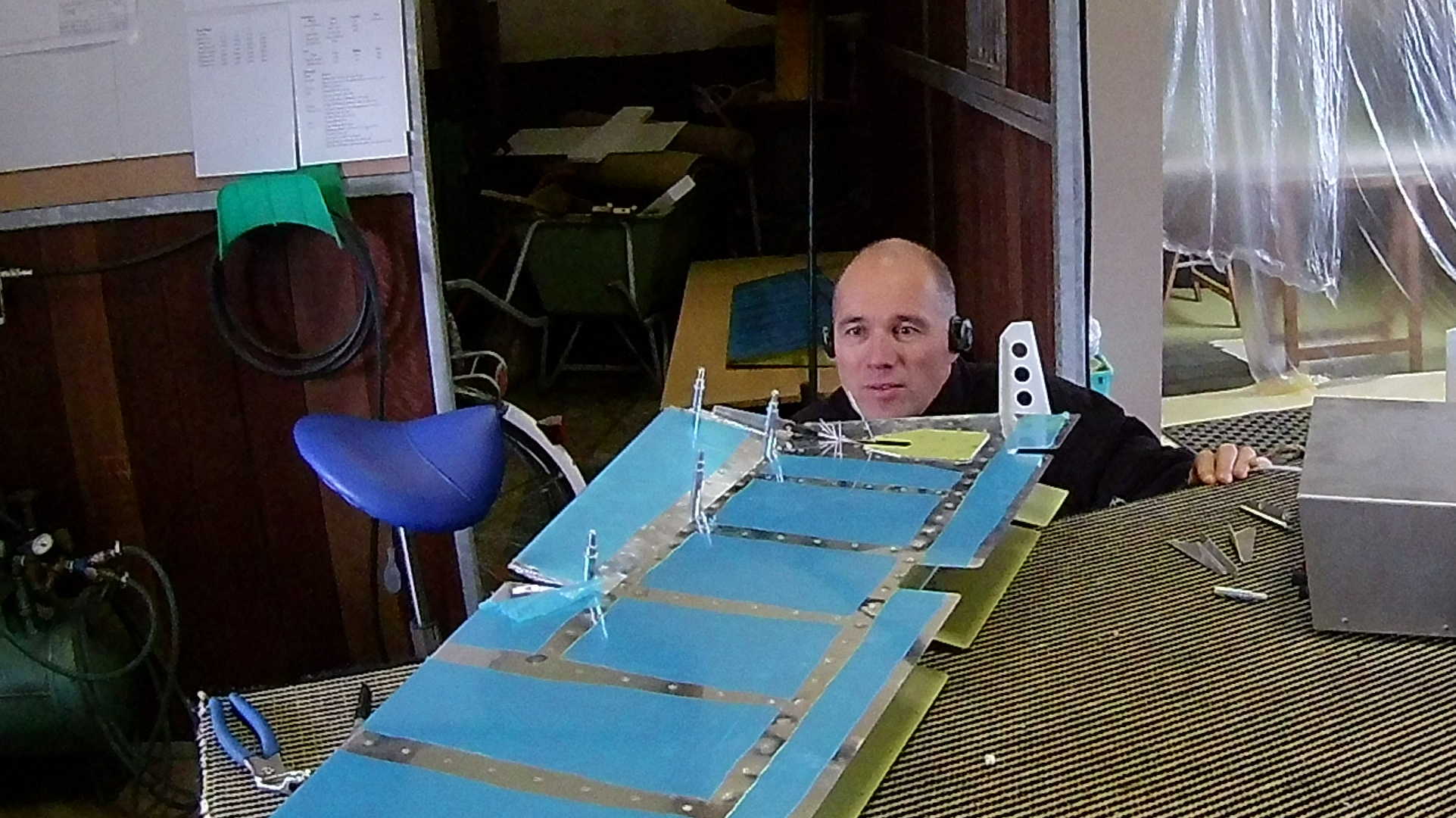 The result will be that the Trim Tab will have just a little less range (3.5cm instead of 4.5cm), however the Trim Tab is seldom used all the way. That is a good argument to use the original one, but I also want to prevent damage in malfunction situations. Moreover I asked several RV-7 pilots in the Netherlands and they claim the Trim Tab is very sensitive. Using the higher horn also makes the Trim Tab less sensitive.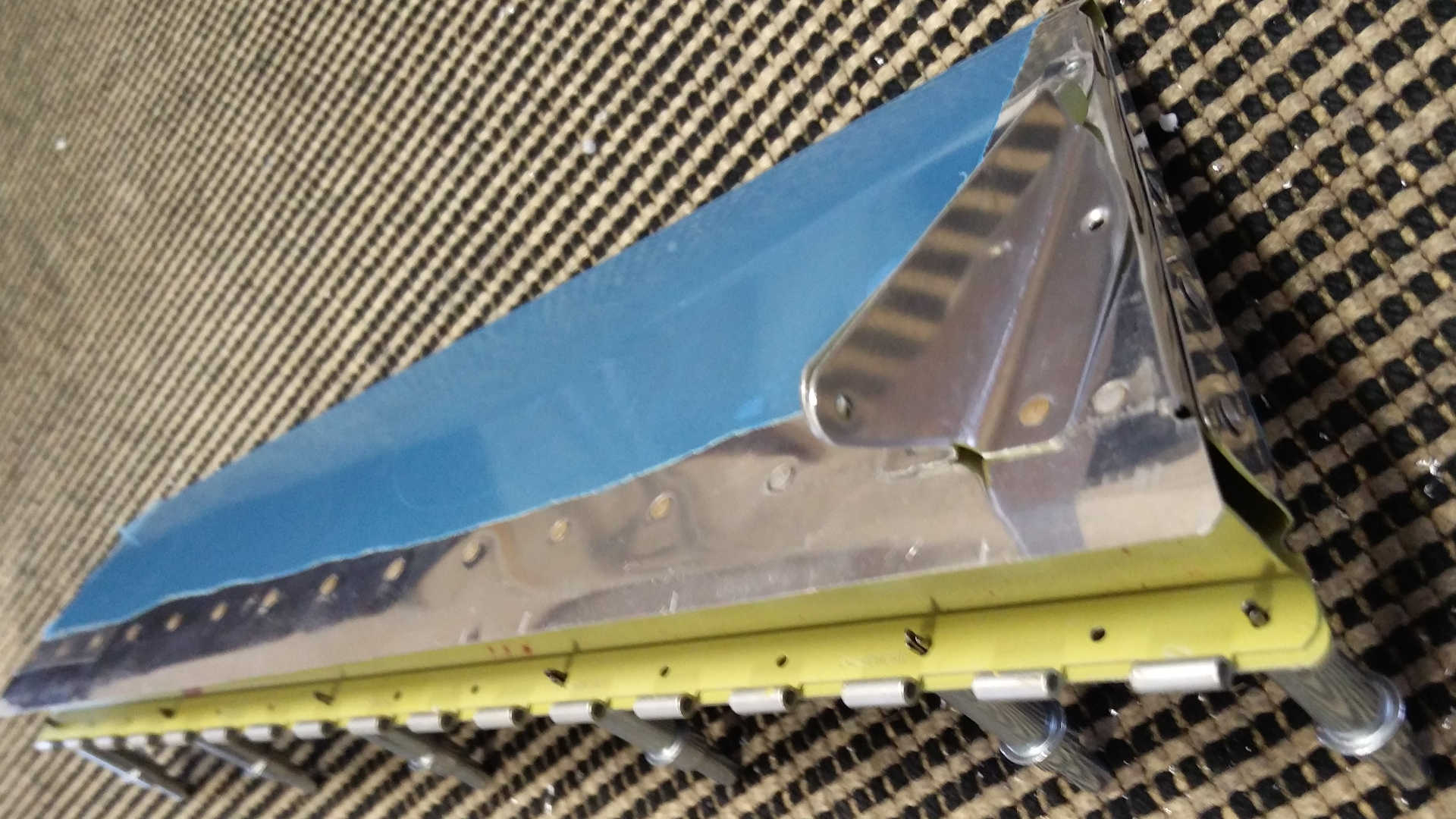 Result looks good, however I was short one blind rivet (MK-319-BS), which I ordered with the Wings.
Time: 3 Hours, Rivets: 34/4
Video