Today my dad helped me again with the leading edges of the Elevators and finishing the Trim Tab attachment with the new piano hinge.
The leading edges of the Elevators need to be "rolled" or bend according to a specific diameter. First we use the hand seemer to gently bend the outer edge.
This provides a nice flat seal between both halves of the leading edge.
Now we can start rolling the edge itself. We use duct tape and several broom sticks (different diameter). The trick is to keep pressure downwards or else the edge will not be equal.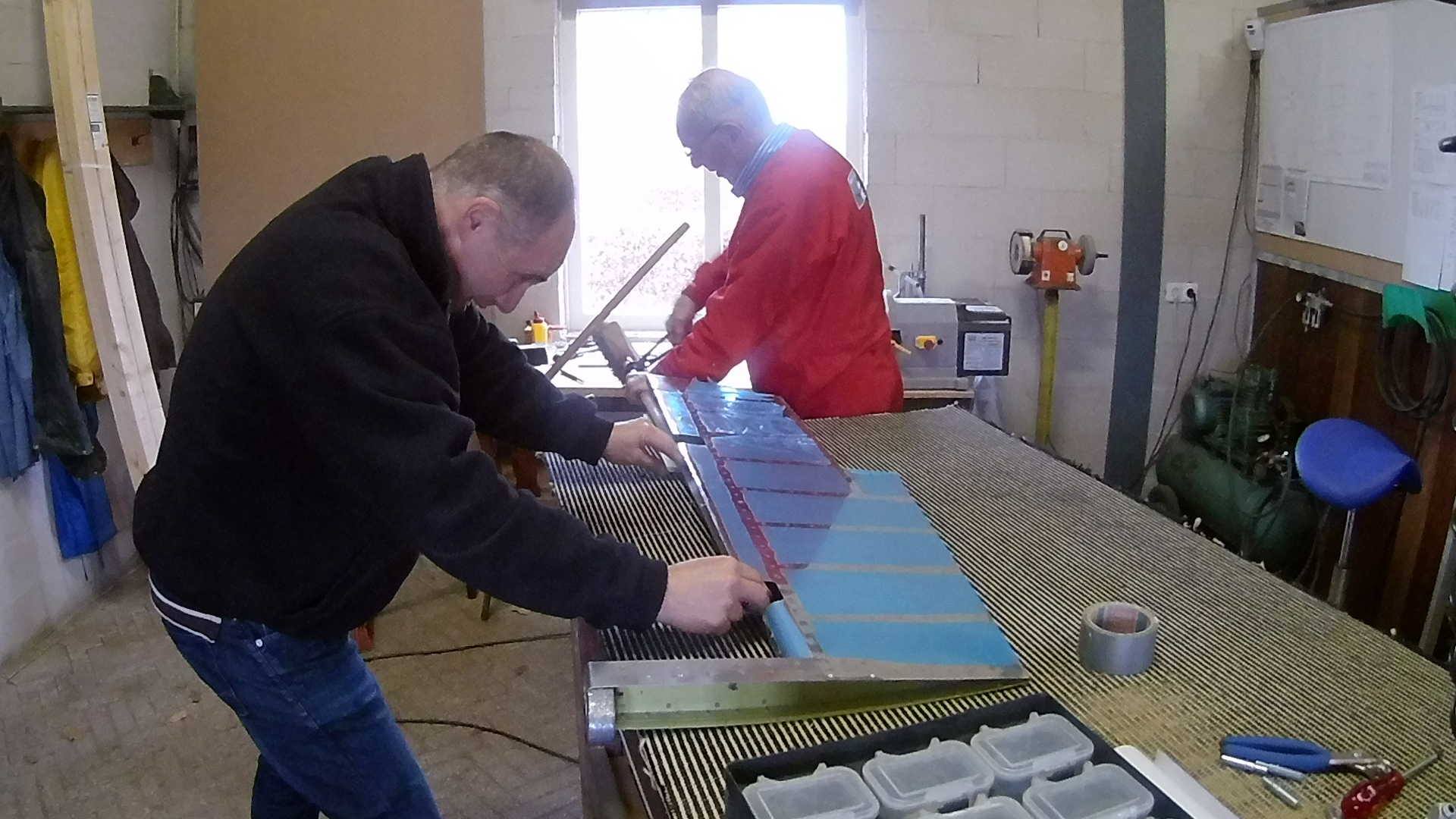 After rolling the edge, both halves need to be positioned (top side over the bottom side) and clecoed together. The holes need to be drilled with a #30 drill and then we can blind rivet the edge pieces together.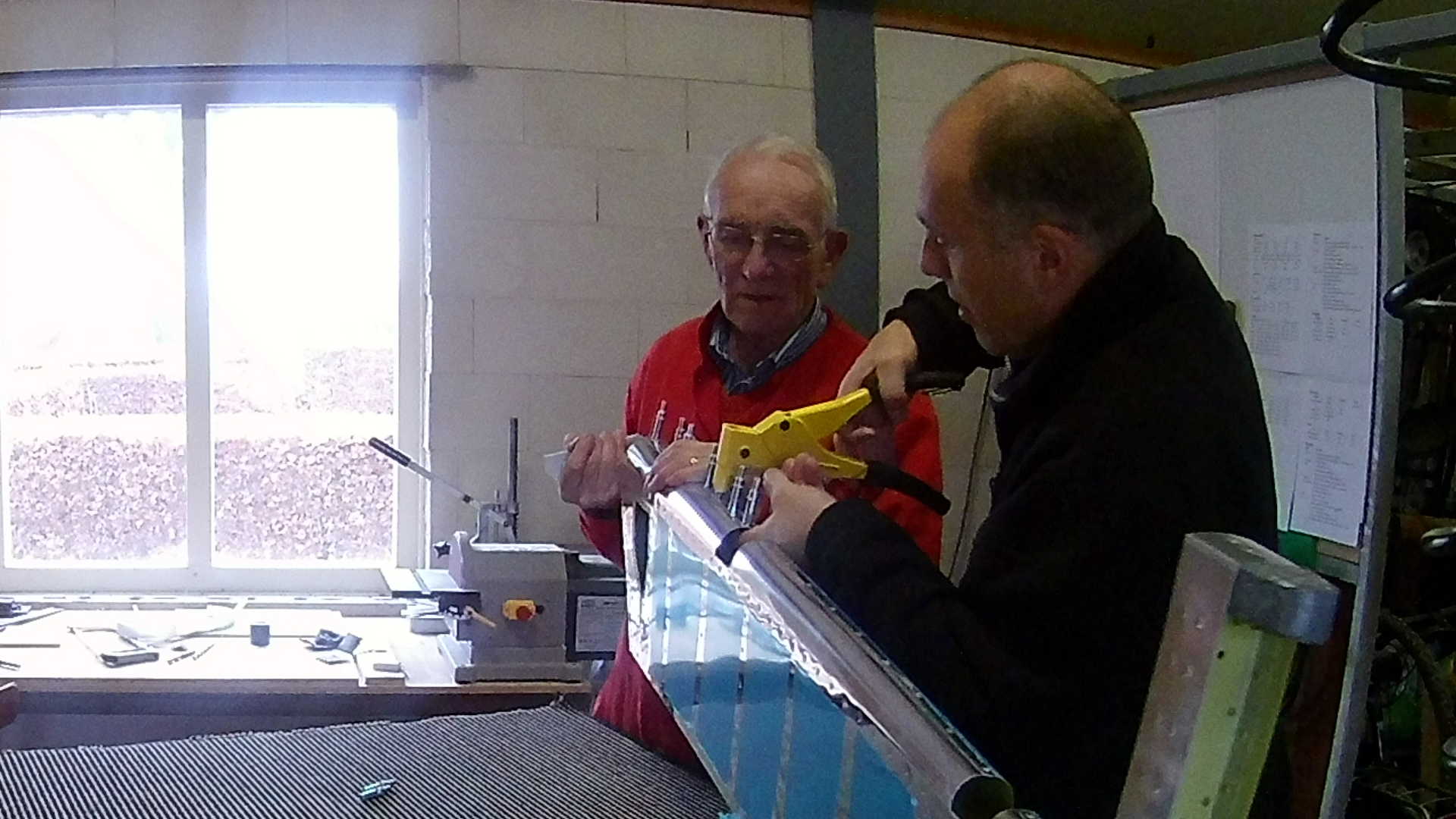 The result is a nice smooth leading edge. However I think I will use epoxy and some filler later to make the connection of both halves disappear, so it will look like a single sheet. Not sure about it, becouse it's work and weight and probably not visible. So I will postpone this decision until I've finished the wings and do much of the epoxy work.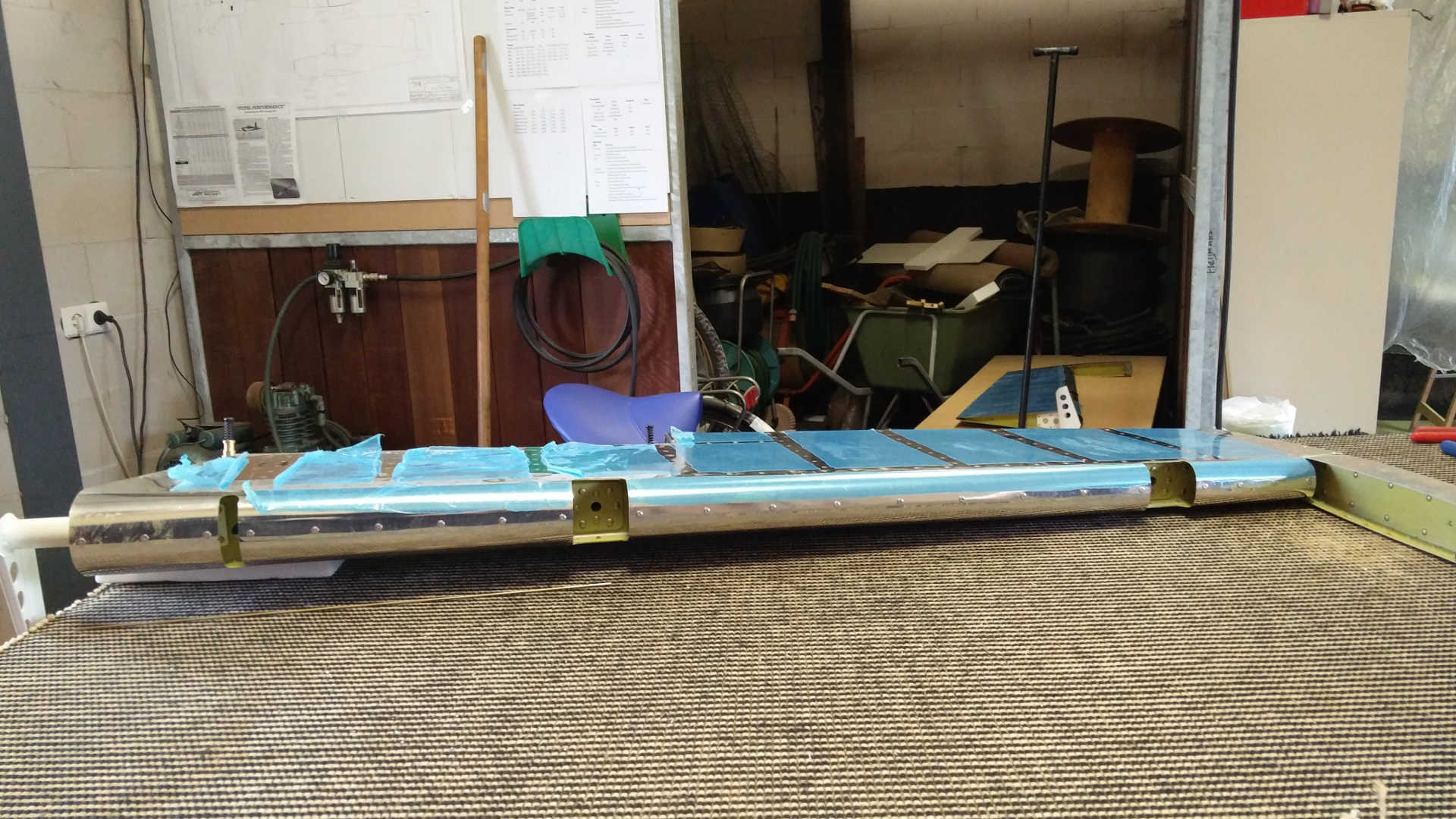 Good news from Van's Aircraft: The Wing kit is in the crates and will be transported to the harbor for further shipping. Planned estimated time of arrival is currently set to February fifth.
Time: 3 Hours, Rivets: 72/0
Video