Before the actual final assembly of the tanks a lot of preparations or done, because once you start messing with Tank Sealant you're "on the clock". That stuff start curing in less than two hours, so everything needs to be in place. This time I'm working on the fuel lines and vent lines of both wing tanks. Since I want to build a full aerobatic plane (that can do inverted flight), I need special options inserted in my build. For instance in the left wing I'll use a flop tube that enables pick up fuel when inverted.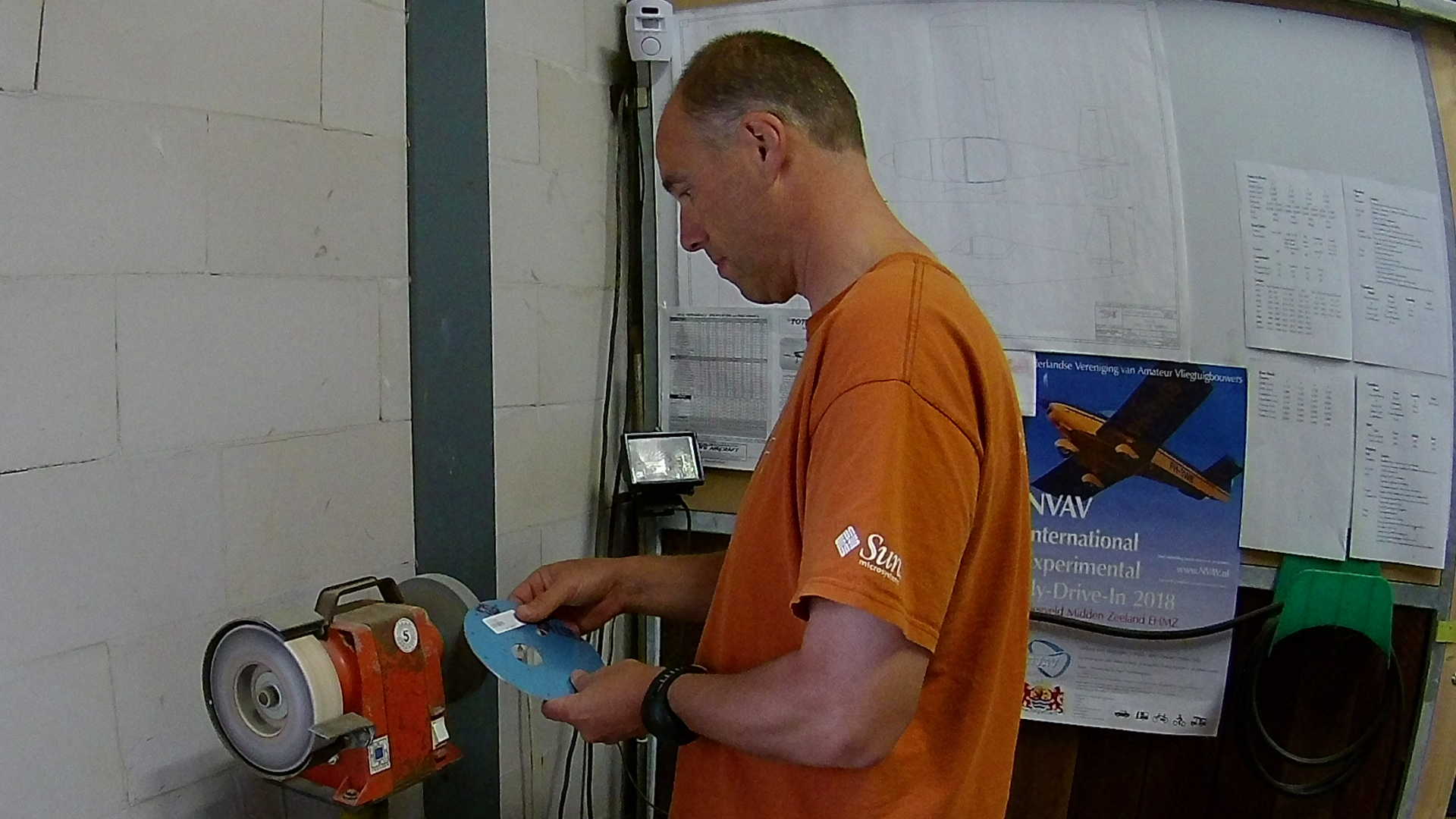 The disc I'm deburring with the scotchs brite wheel is the right tank fuel pickup and fuel sender seal on the most inboard rib.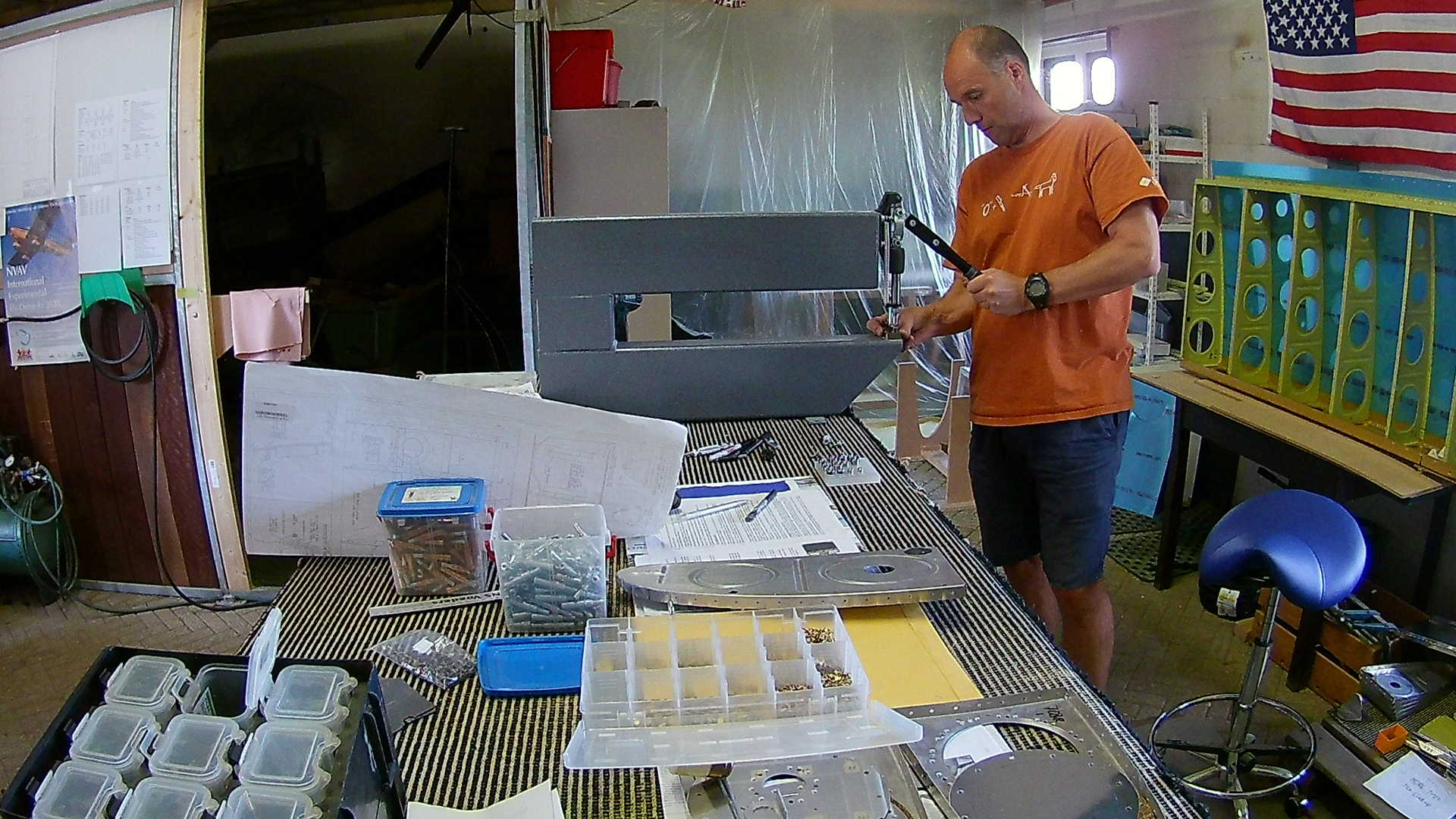 The second most inboard rib on the left side requires a "trap door" to cover the flow hole (not sure why exactly.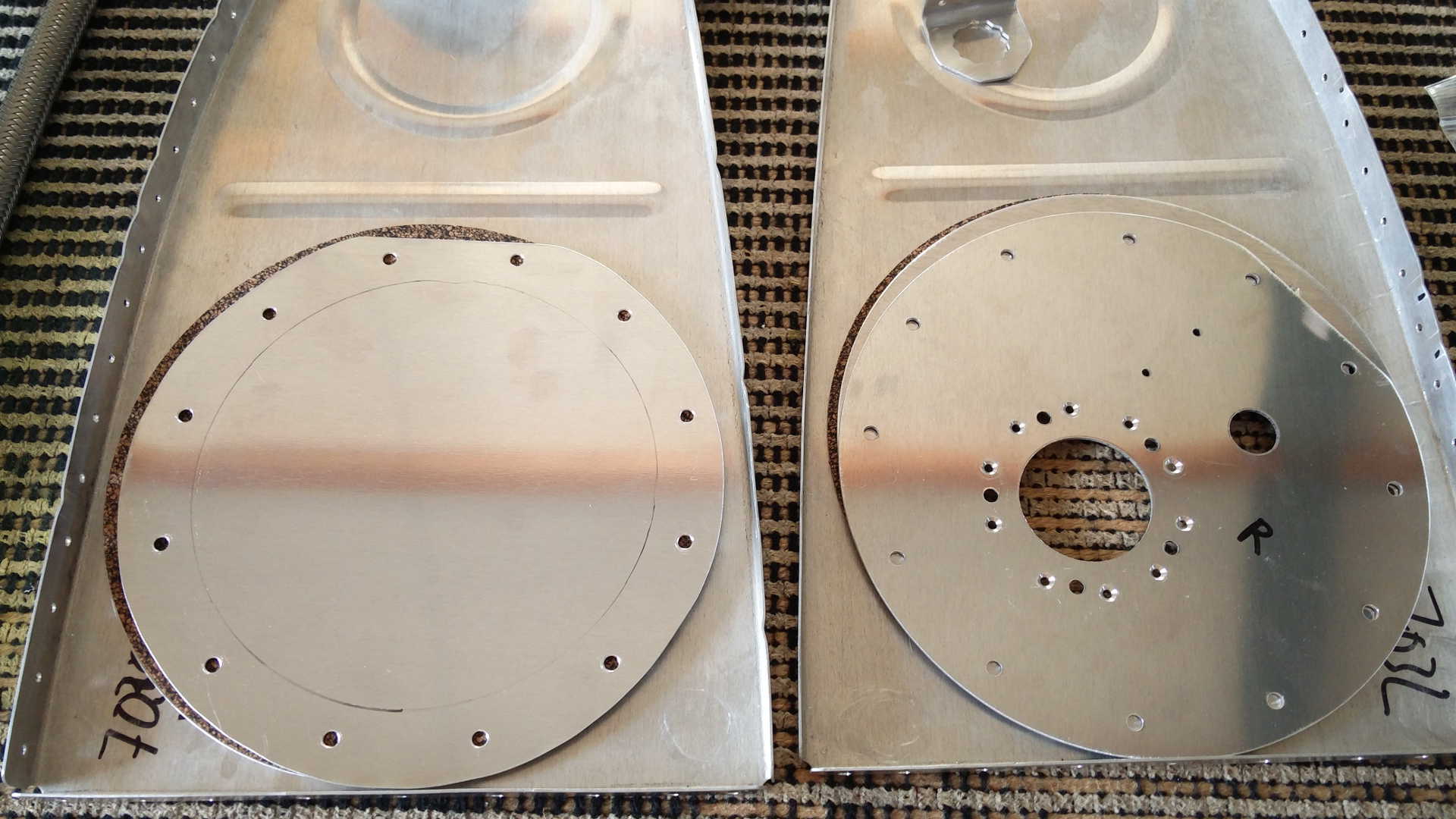 Here is the result of the left and right inboard ribs. The right side is standard, the left is modified (read a complete new disc of scrap material was created), because the flop tube is inserted differently and as it turns out, the fuel sender need to be moved to the second bay at the baffle side.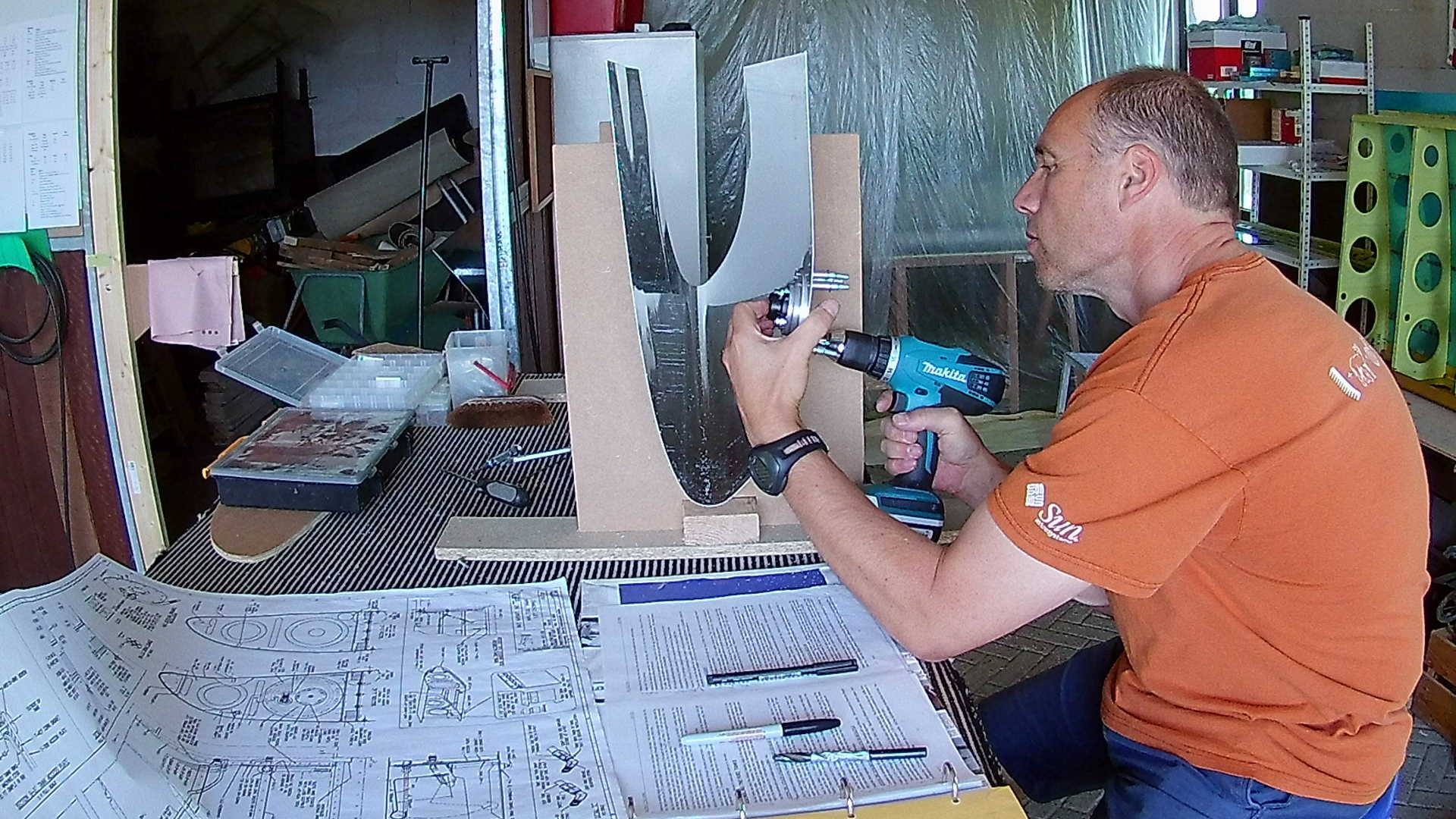 It took me a while before I grasped that the fuel cap flange is on the inside of the tank. Because of the nice polished flange I thought it would be on the outside. The hole didn't fit, so I thought I had to widen it. Good thing I reread that part in the manual.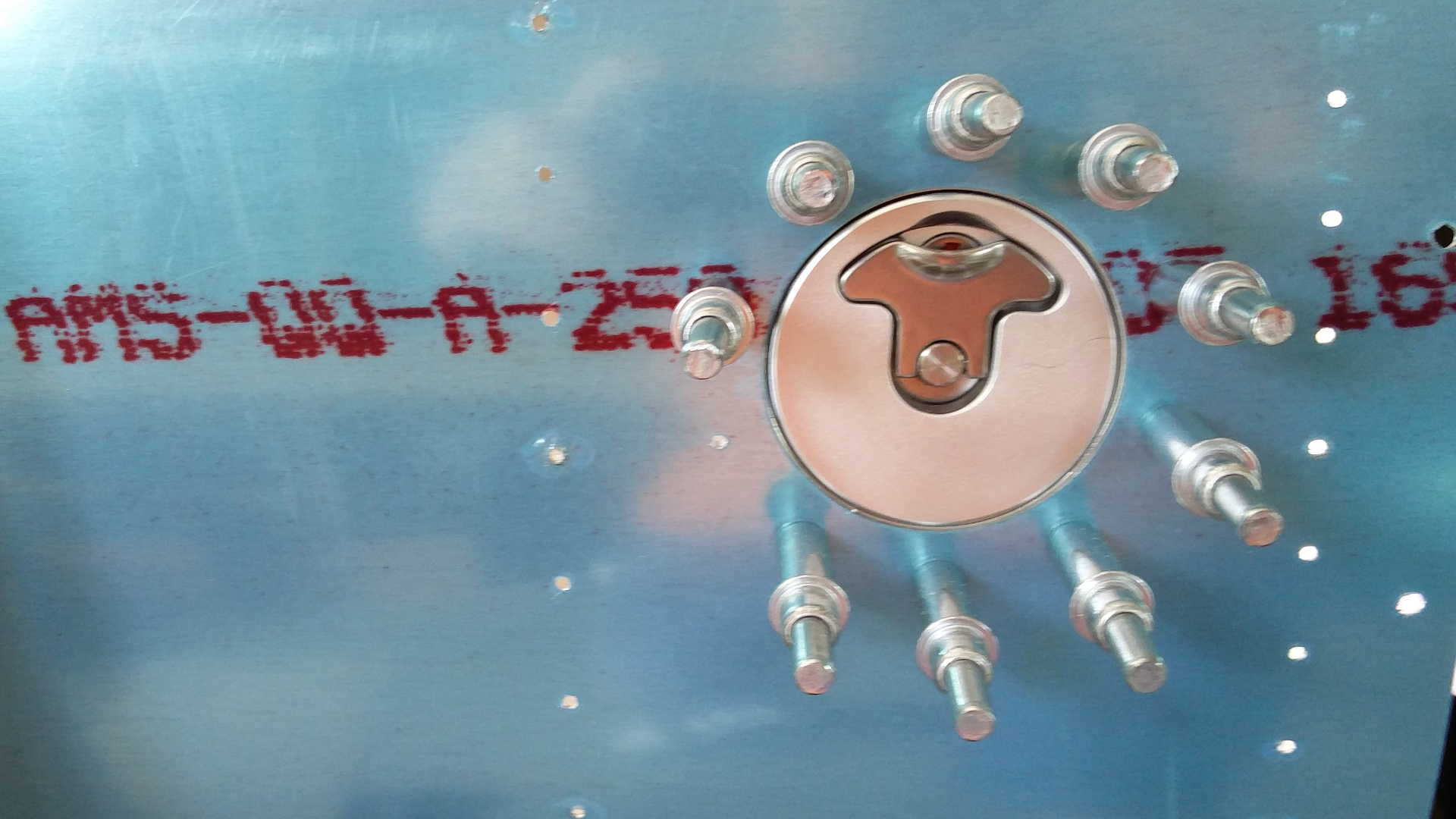 The Deluxe Fuel Caps look great.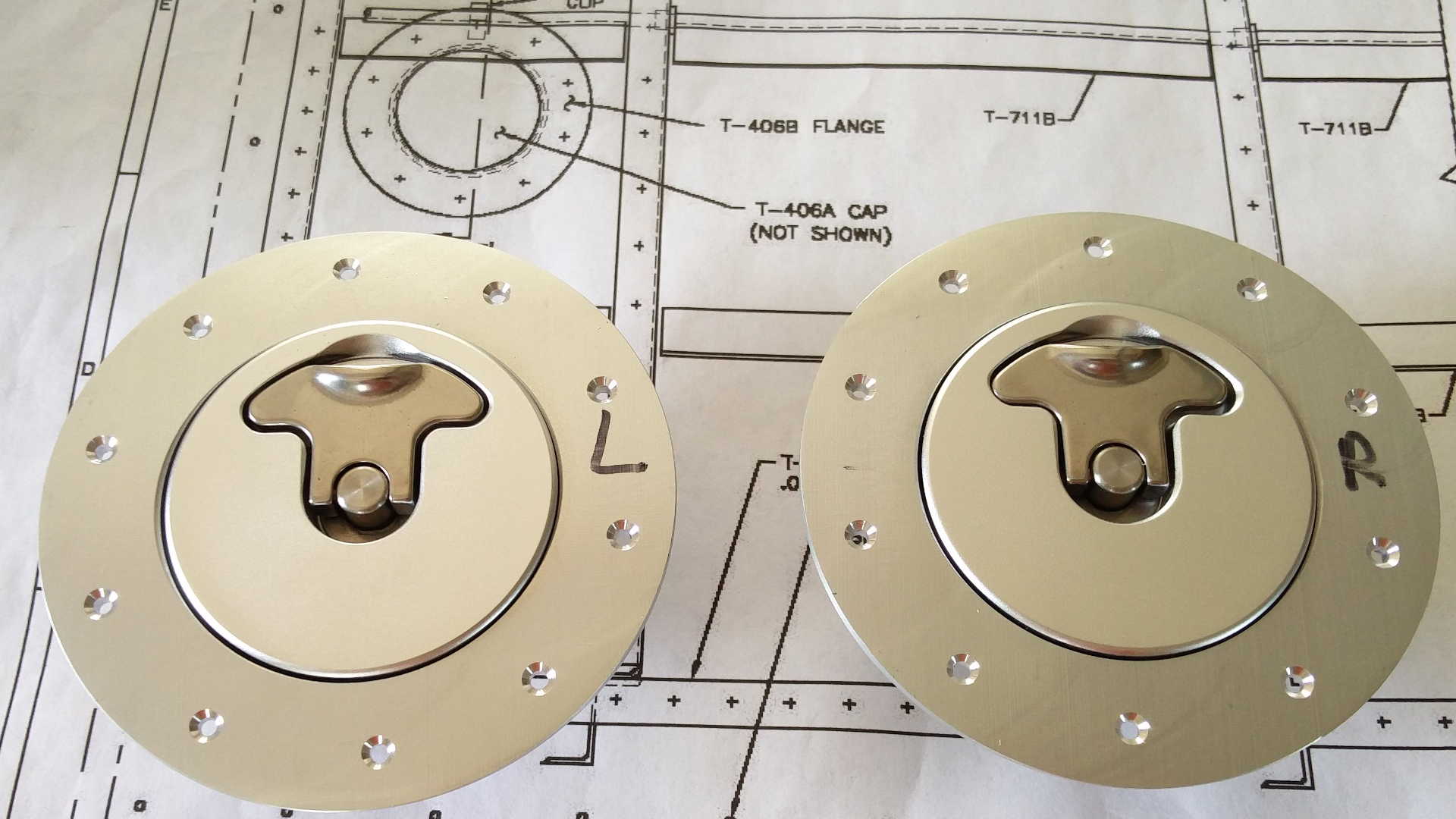 The holes need to be counter sunk to enable the dimples of the skin to fit.
Now let's start with the plumbing. First the right side as that one is easy, just stick to the plan.
The left side is harder due to the flop tube.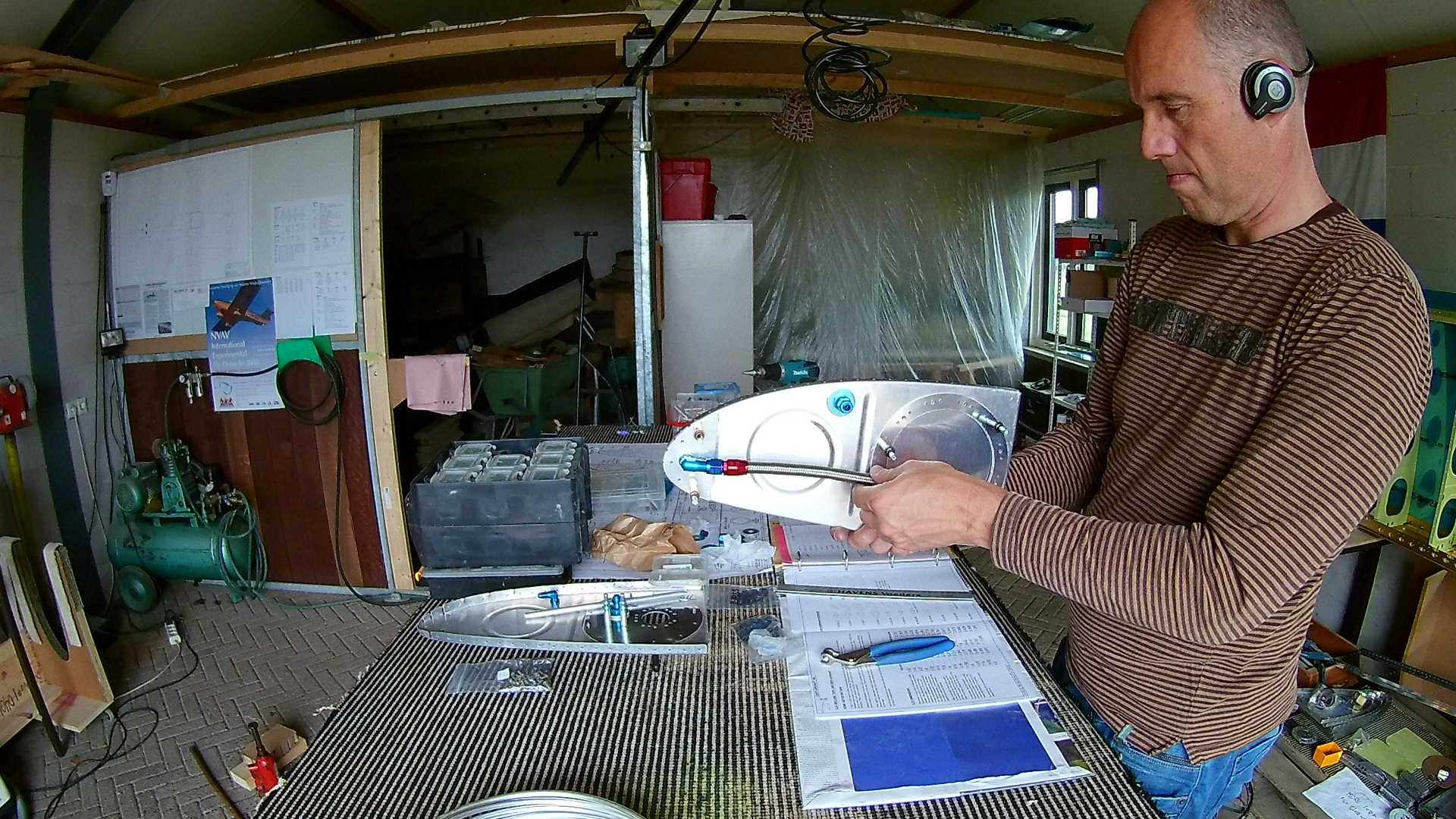 According to some builders you also need to add a fuel return line in case of an injection engine. I didn't select an engine yet, but it is most certainly an injection. Others claim you don't need it. So I have to ask some more people and than make up my mind.
Time: 3 Hours, Rivets: 0/0 (2018-08-22)
Time: 4 Hours, Rivets: 0/0 (2018-08-25)
Time: 2 Hours, Rivets: 0/0 (2018-08-29)
Time: 6 Hours, Rivets: 0/0 (2018-09-05)
Video