After weeks of preparing and planning, today I finally started with sealing the stiffeners to the leading edge wing tanks. My main problem was starting with the tank sealant. This seems like a terrible glue like substance and it is, but in the end it wasn't as bad as I envisioned. Since I didn't knew how much sealant I would need, I also prepared the water drain and fuel caps, just in case I had sealant left, which I did.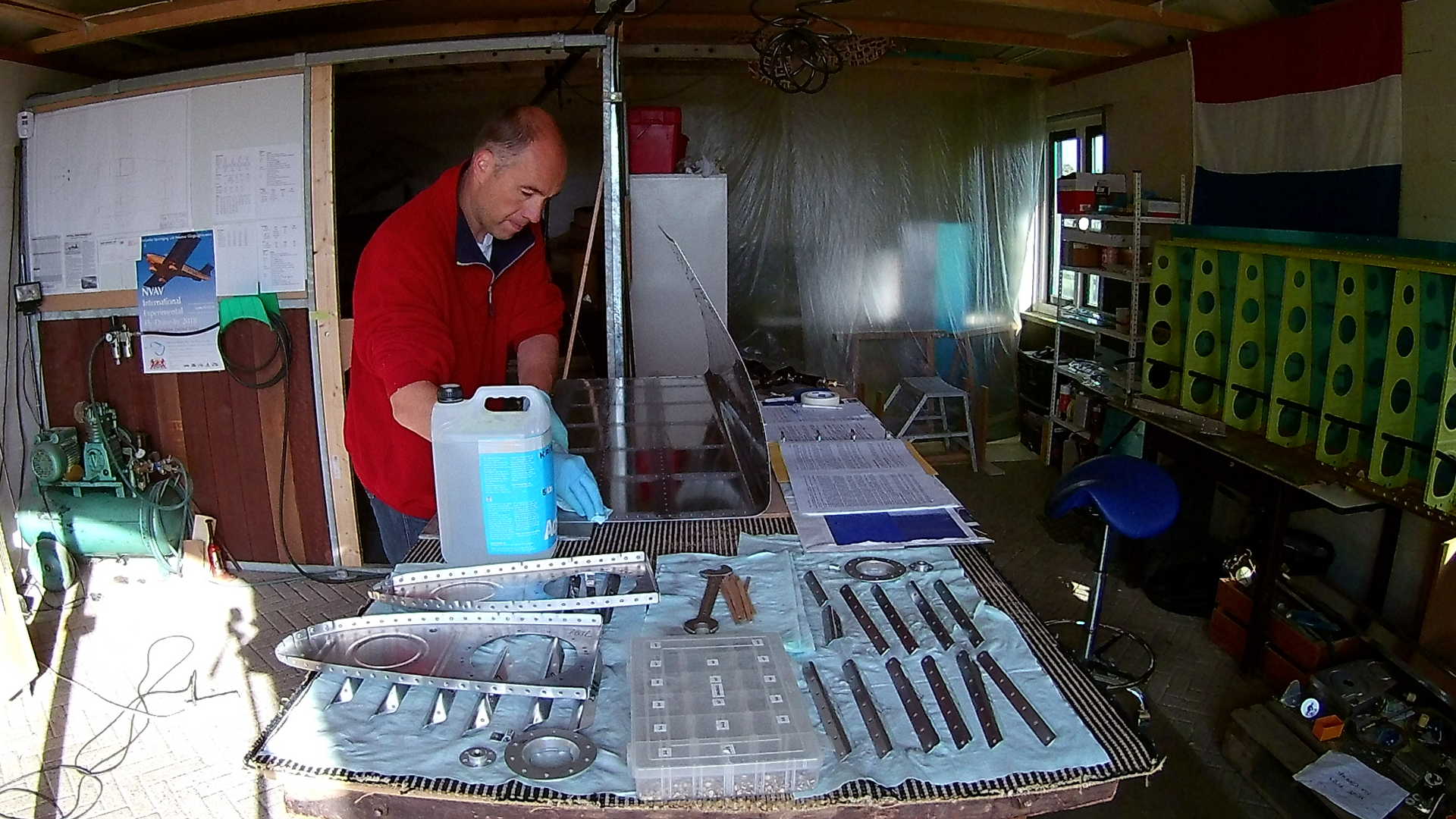 First step is cleaning up all the parts and degreasing them.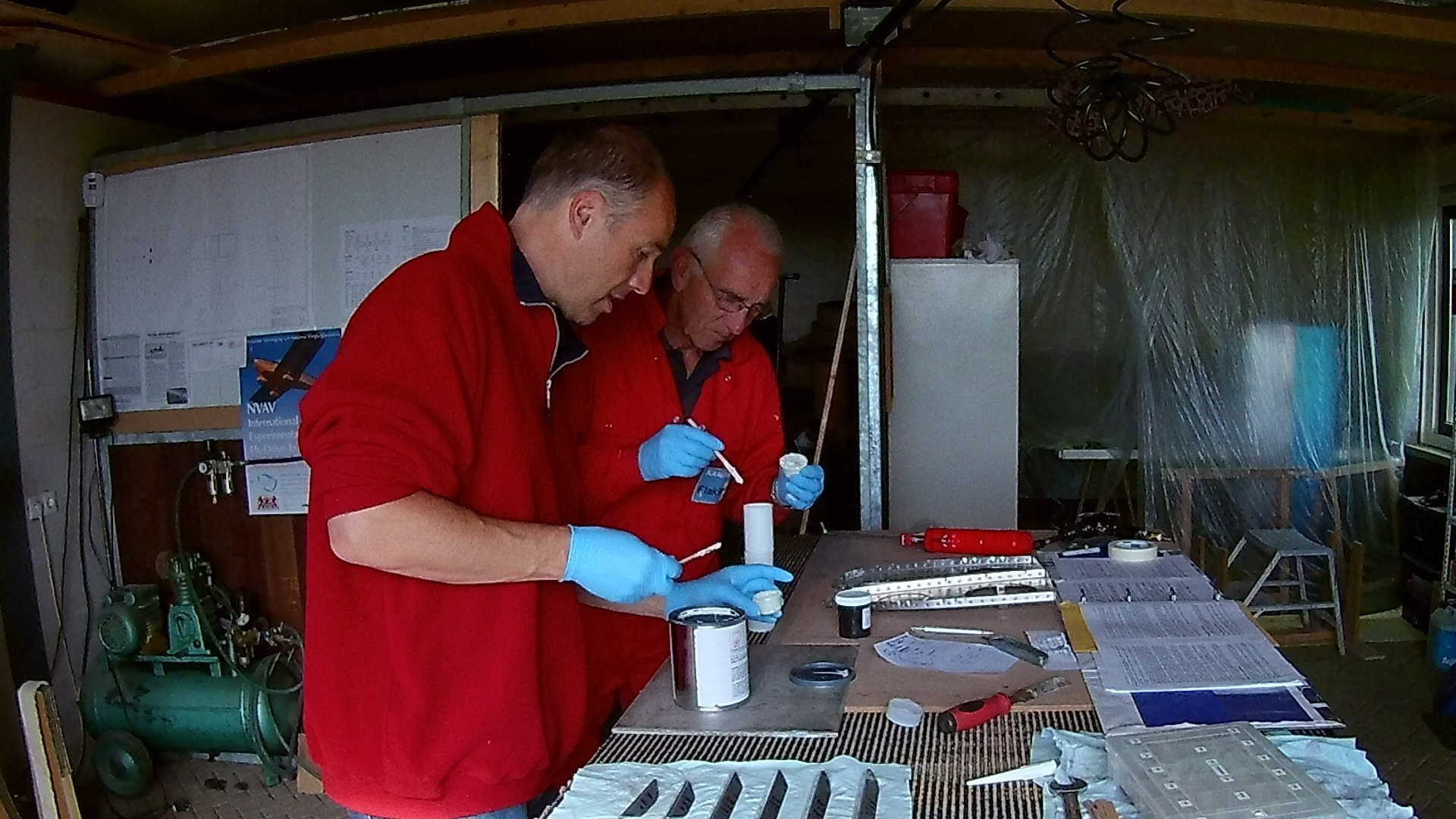 Start the clock, we are mixing the tank sealant components and we now have about two hours to finish the work (turns out after three hours it still looks ok to use. I've bought a dozen empty kit containers which you can use to fill yourself. By following the channel of Jason Ellis, I found he liked the kit dispenser ProSeal. Since I already bought the inexpensive quart tank sealant, I wanted to experiment with empty kit containers.
This worked out fantastically, it's really a great way to seal the tanks.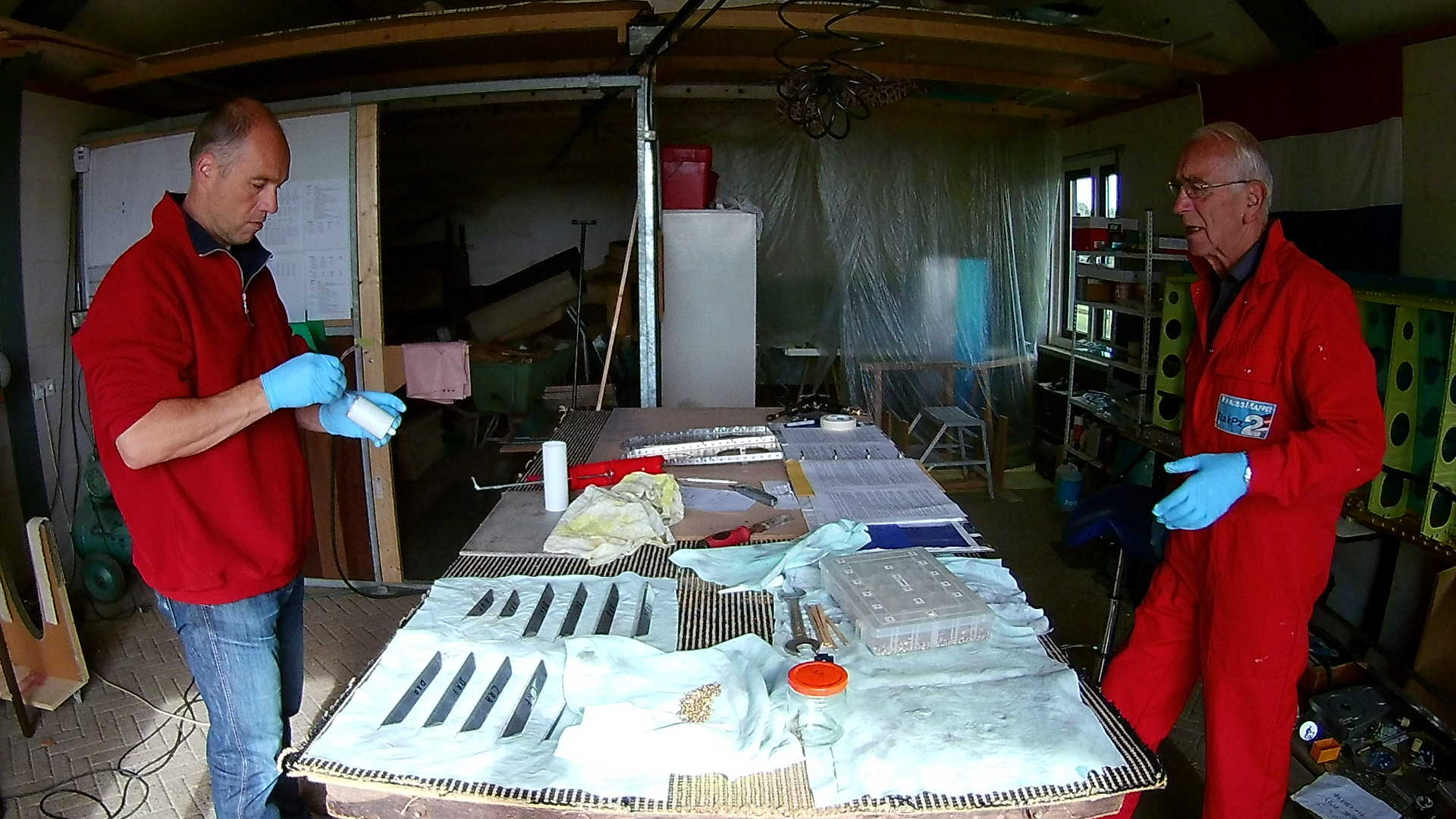 There is a trick however in putting the plunger in the container. You can't get the air on top of the sealant out. Our first attempt was to squeeze the dispenser hard enough that the air would escape at the side of the plunger. That didn't work. Finally I used a thin piece of scrap aluminum which I stick into the container together with the plunger and it created enough space for the air to escape.
Here's my action list of sealing and riveting the tanks:
1) put a drops of tank sealant in skin dimple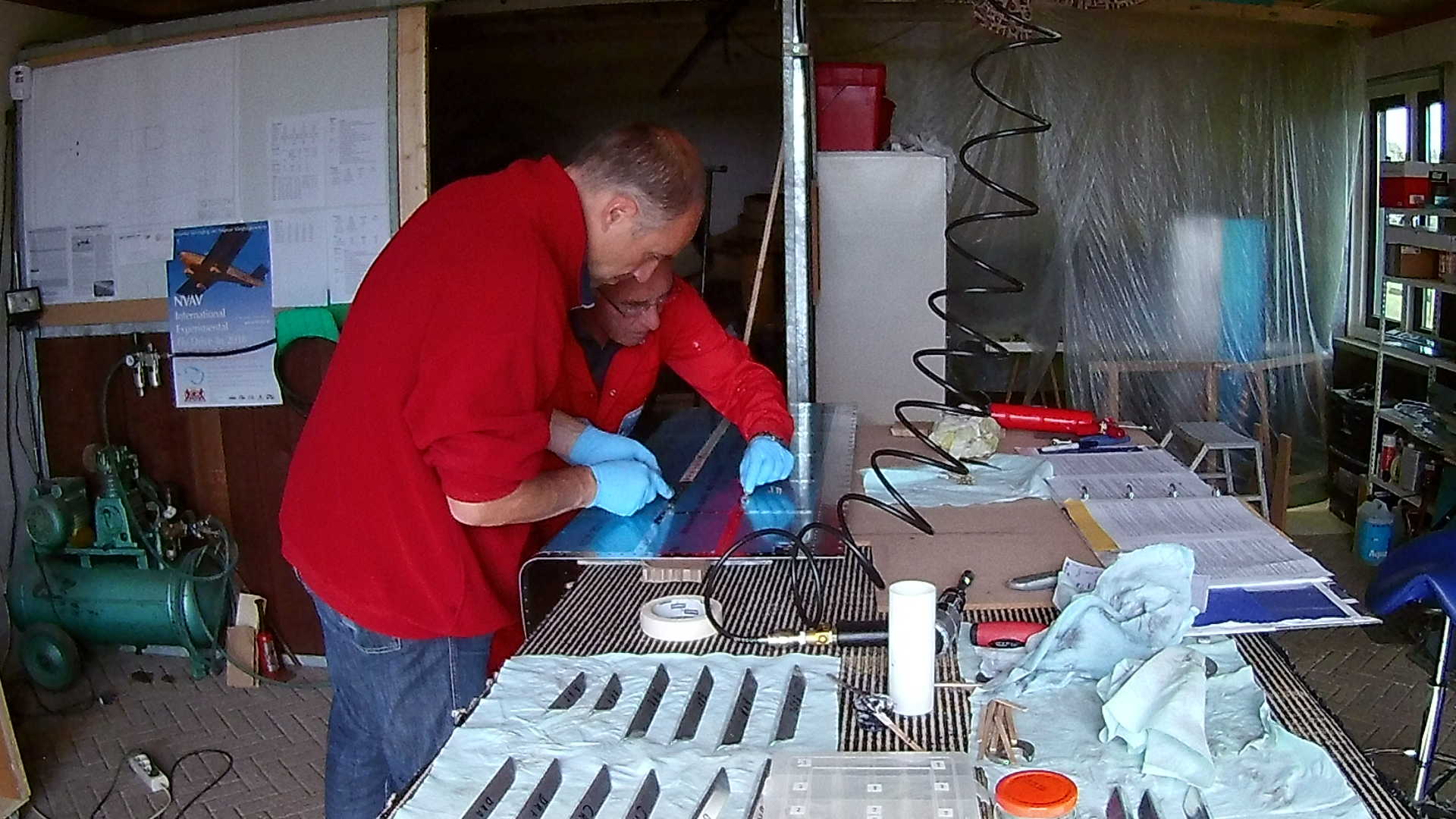 2) lay a line of sealant on both sides of the rivets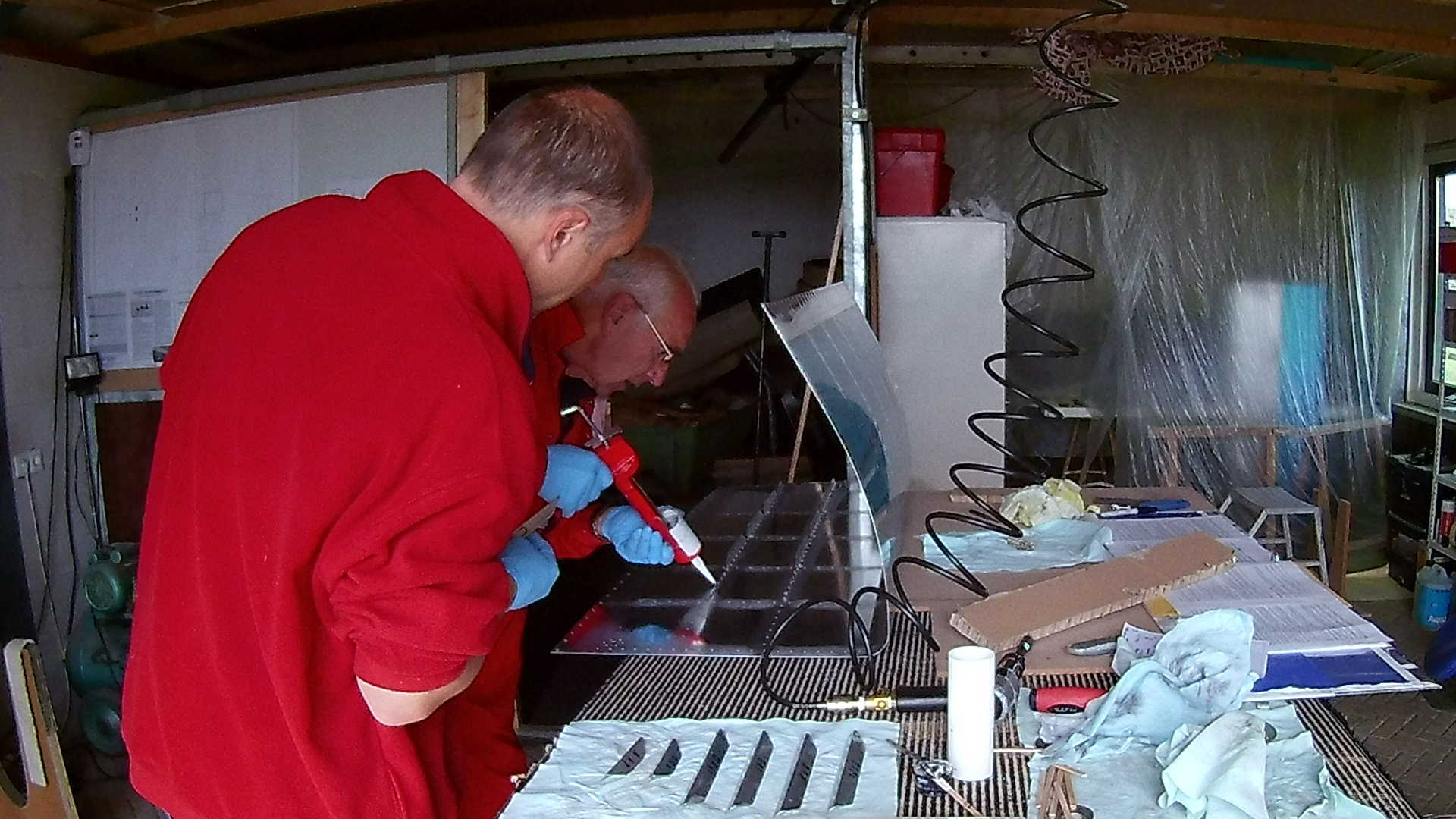 3) put a drops of tank sealant in the stiffener dimple
4) back rivet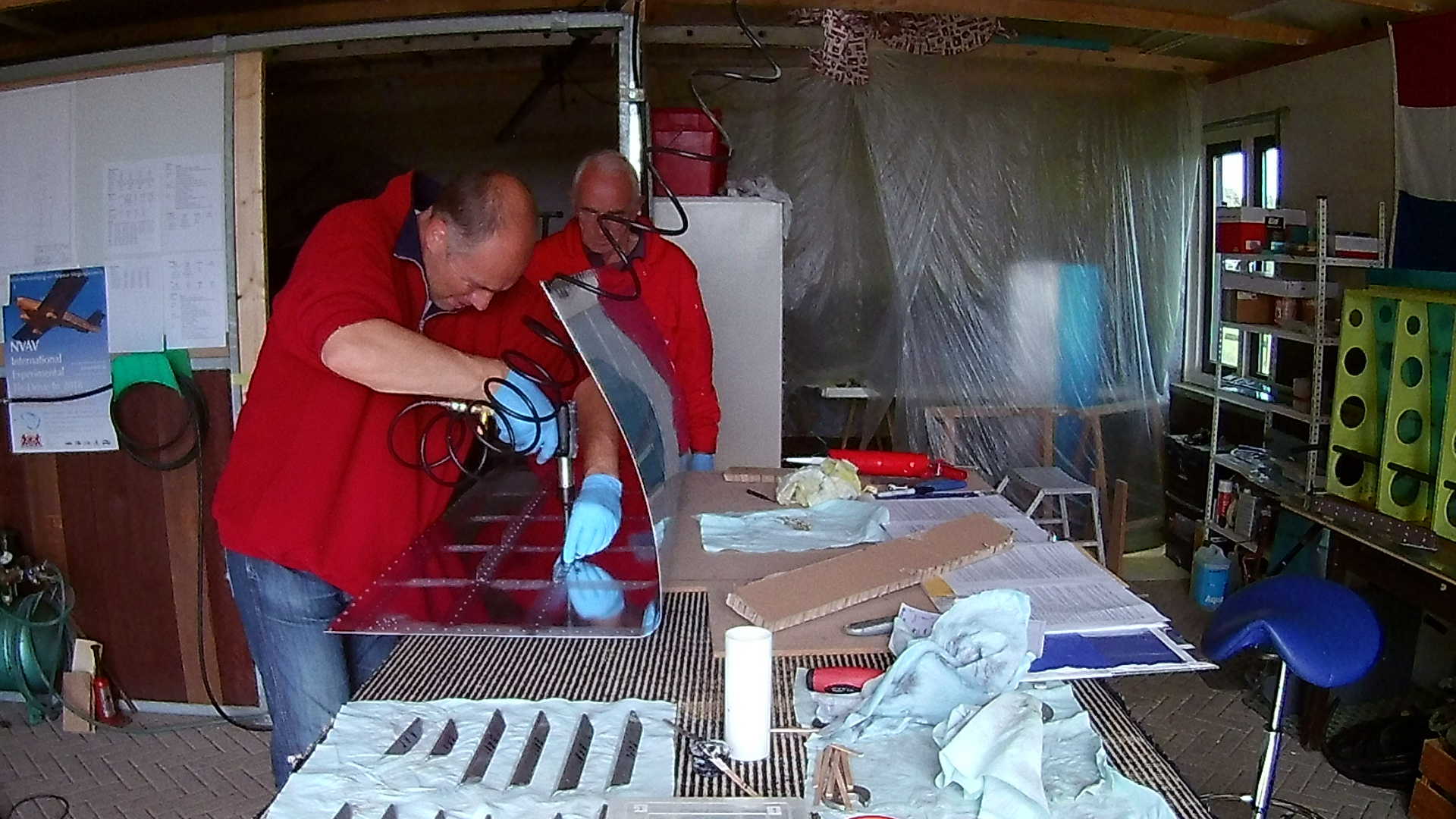 With the excess of tank sealant we also sealed and riveted the water/fuel drain, that is at the lowest point of the tank and allows for draining the tank with condensed water.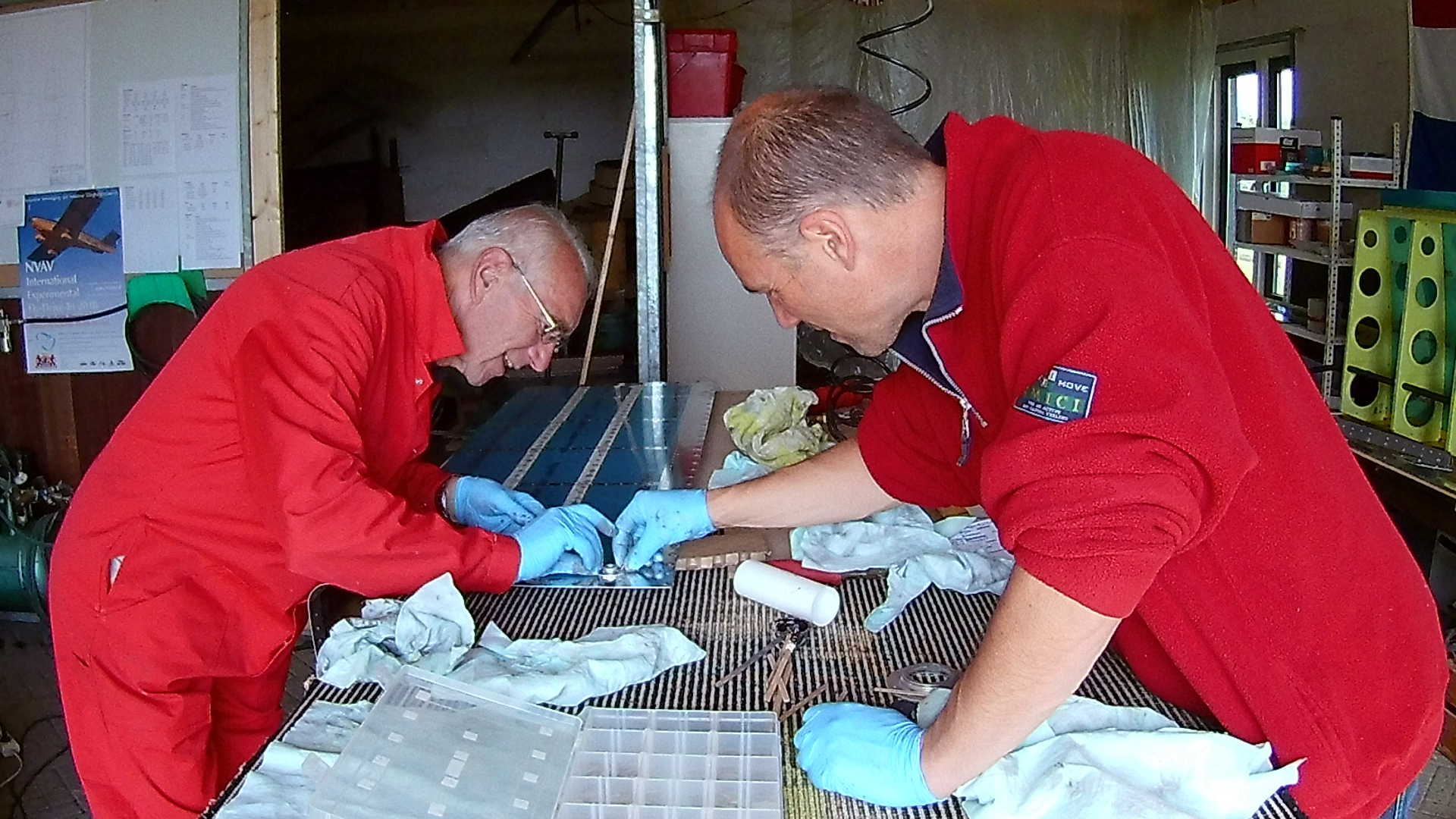 There was even enough sealant left for the fuel caps.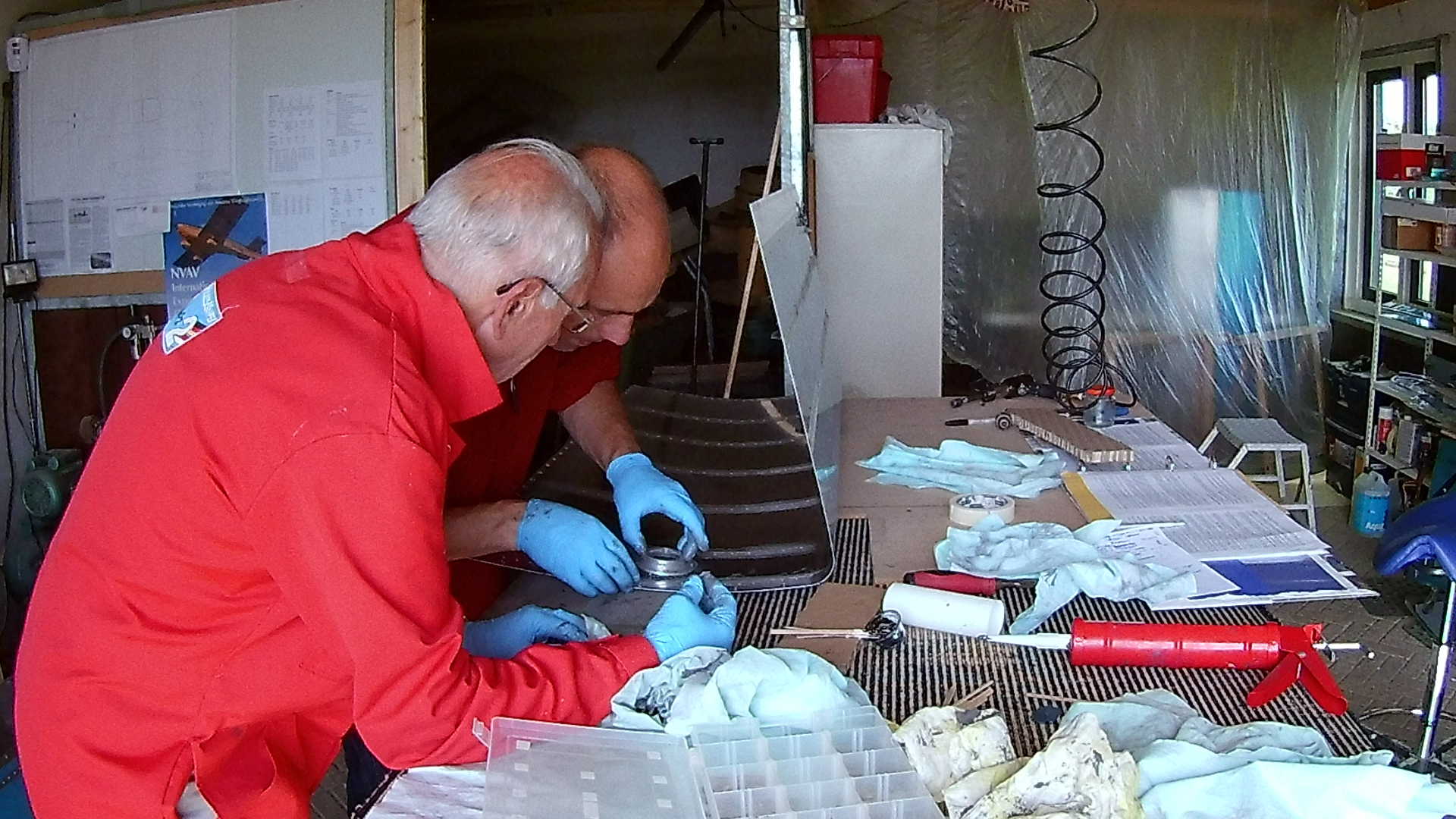 I feel confident next time to insert the ribs and seal the tanks. Working with the sealant is less hassle than anticipated, although you get sticky fingers. The empty kit container and dispenser is really helpful.
Time: 5 Hours, Rivets: 208/0
Video