Second session we spent on closing the right wing (bottom skin). Actually I thought it would take at least two more sessions, but during riveting, we kind of got the hang of it and increased speed. However bending over the wing and trying to apply pressure to the bucking bar with stretched arm is hard.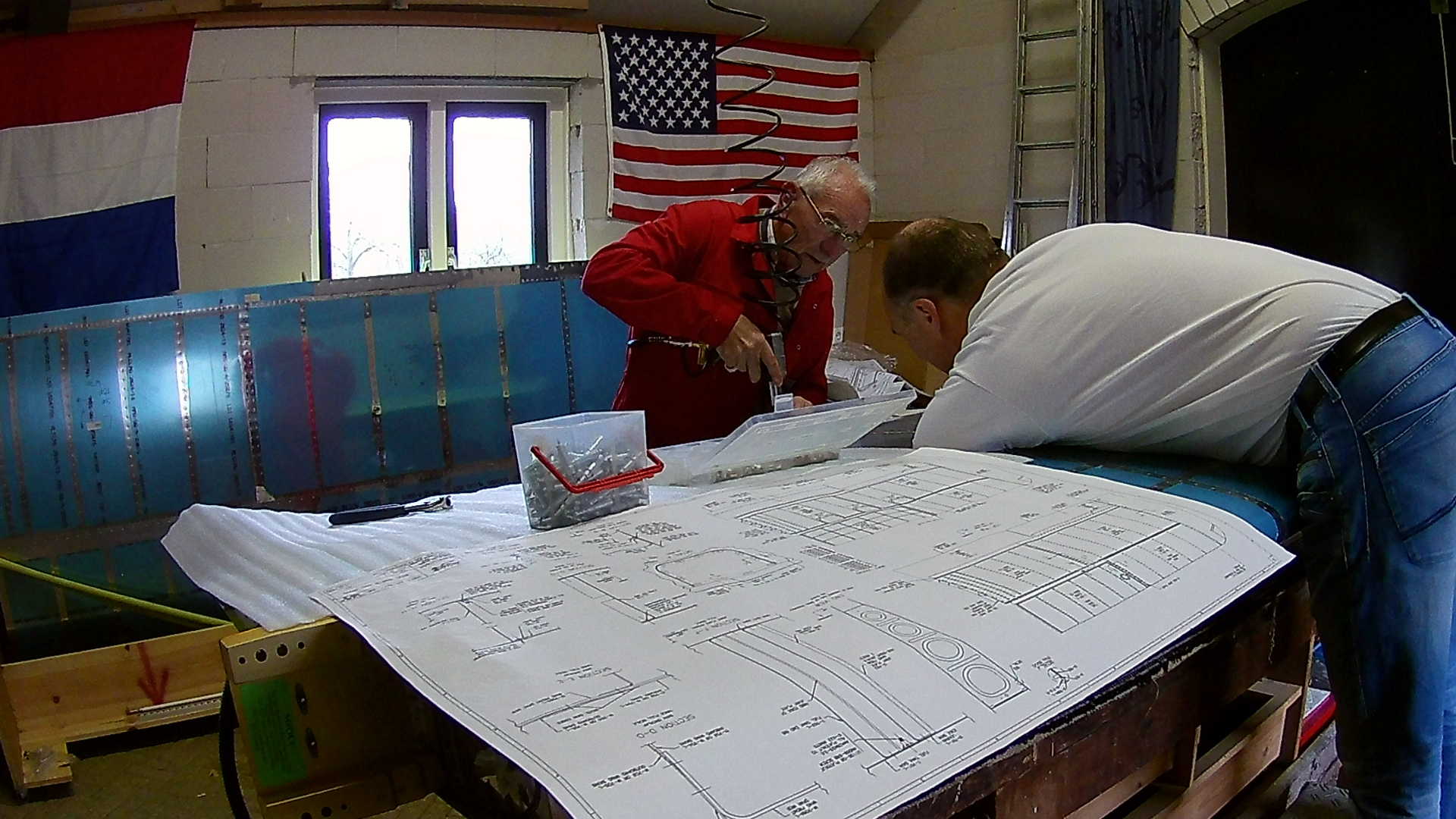 Also the outboard skin is longer (wider) and has only one access hole. So e need to "bend" the skin more than the inboard skin.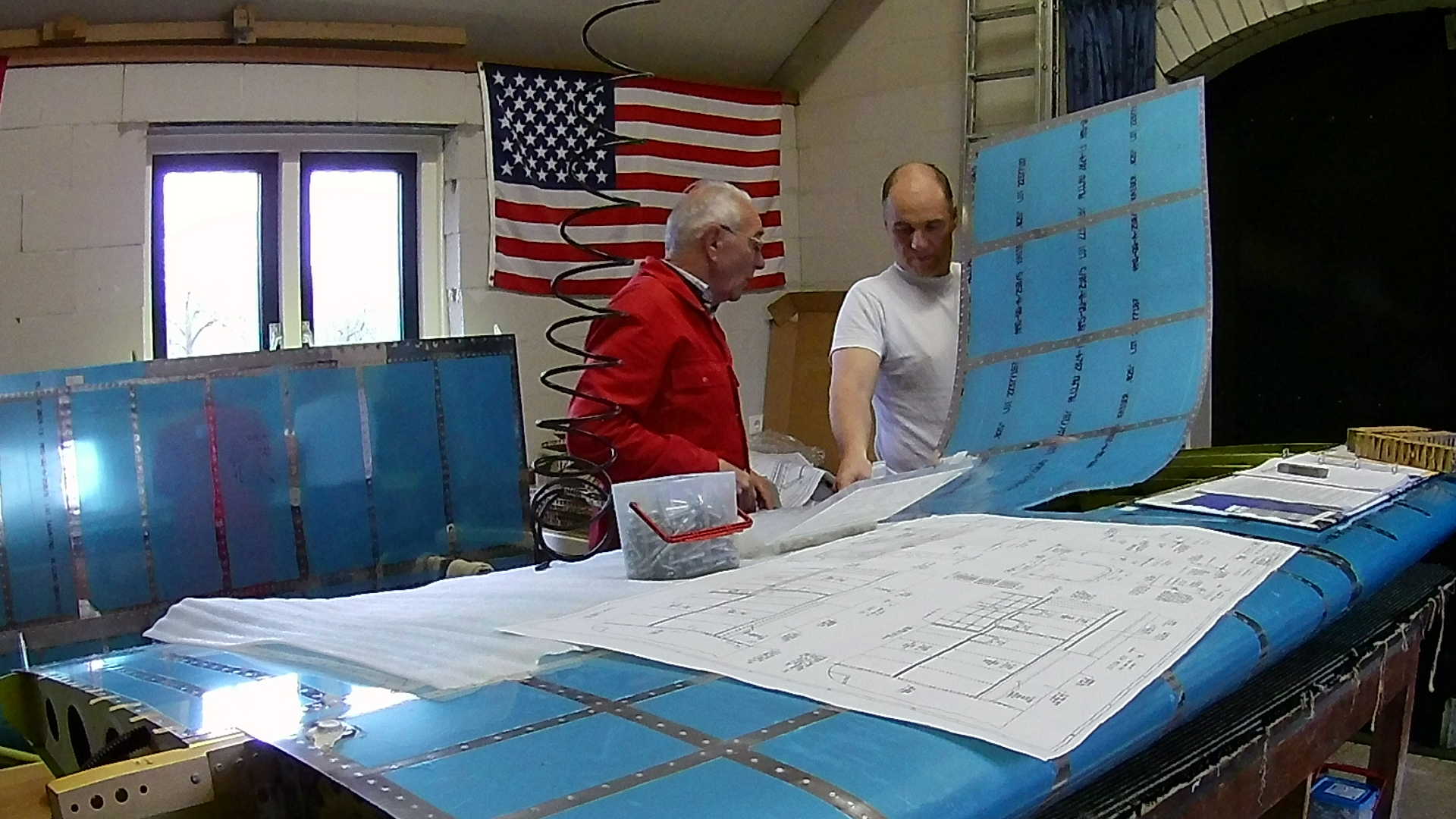 However you have to be careful not to overstretch the skin and really dent the skin deforming it beyond repair.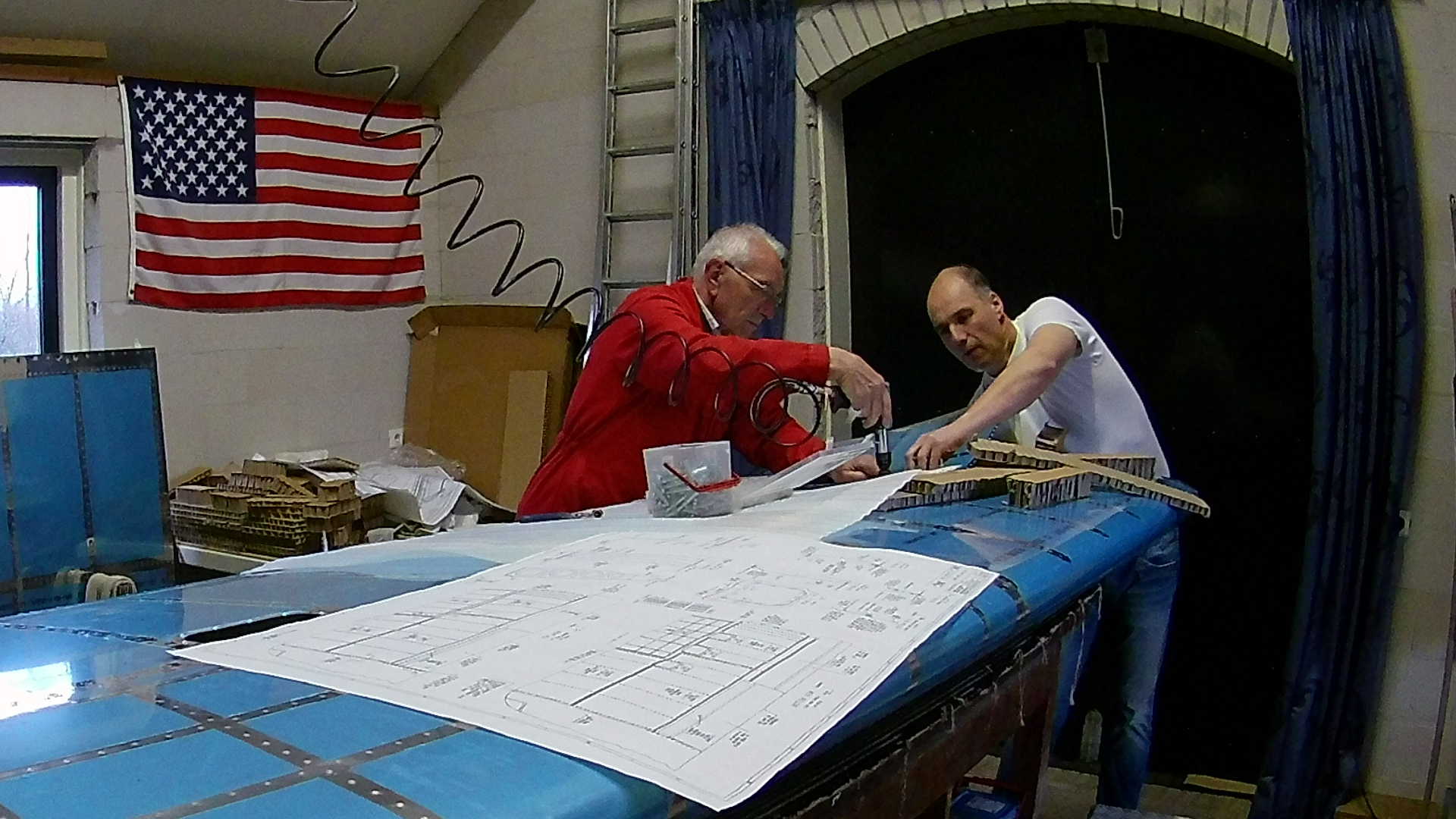 You can reach the rear spar side via the forward side lifting the forward side of the skin. The main spar side can be reach via the holes in the ribs, lifting the side of the skin.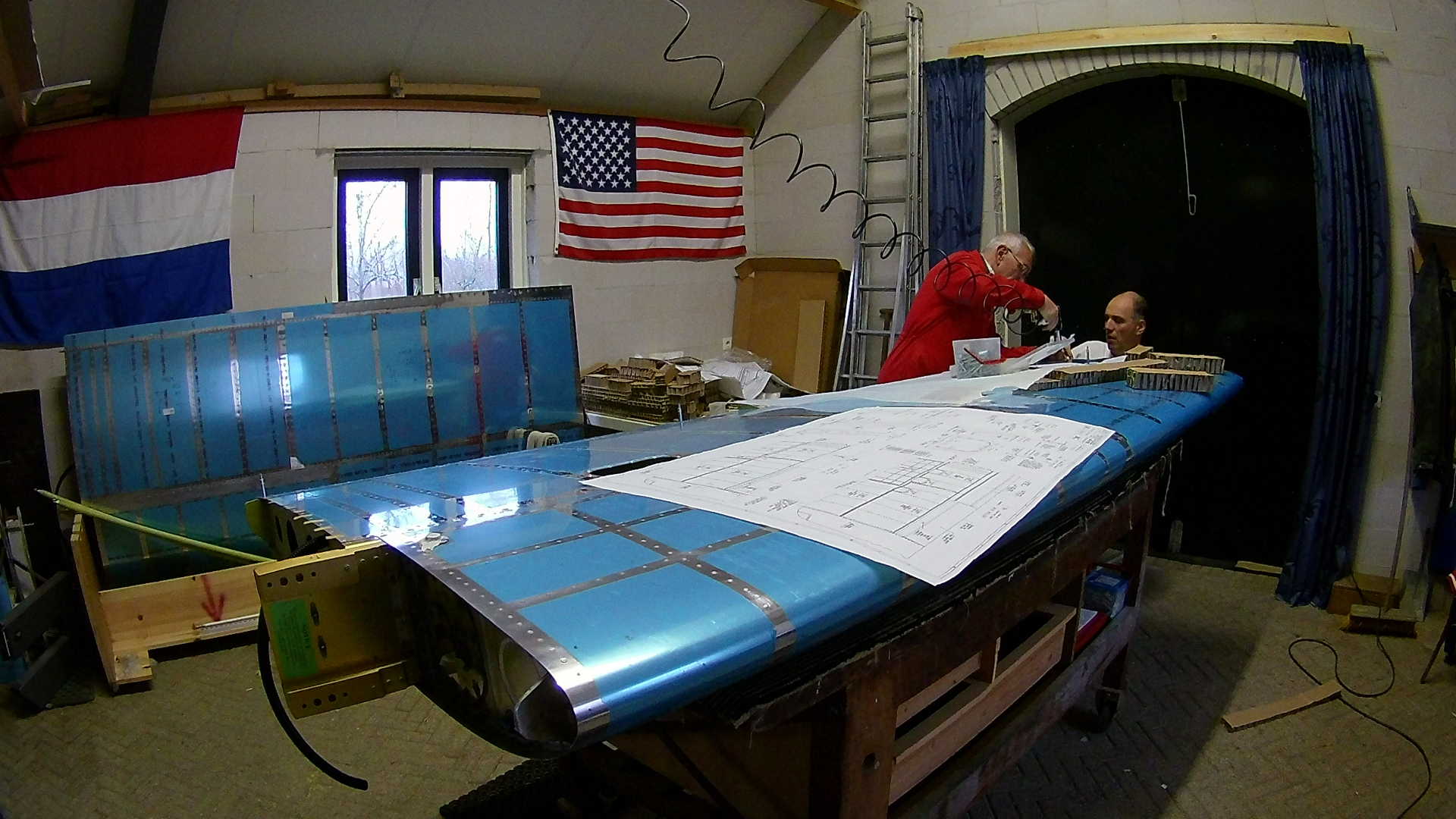 The last few rivets and the right wing is closed. Note the tape on the inboard rivet holes. These should not be riveted now, but are probably used for attaching the fairing that joins the wing and the fuselage.
Time: 4 Hours, Rivets: 293/5
Video