The Fuselage kit is the next step in complexity. During the Empennage, the manual guides you through every building step like a checklist. With the Wings it's more condensed and the assumption is that you learn during building the Empennage and use that experience with the Wings.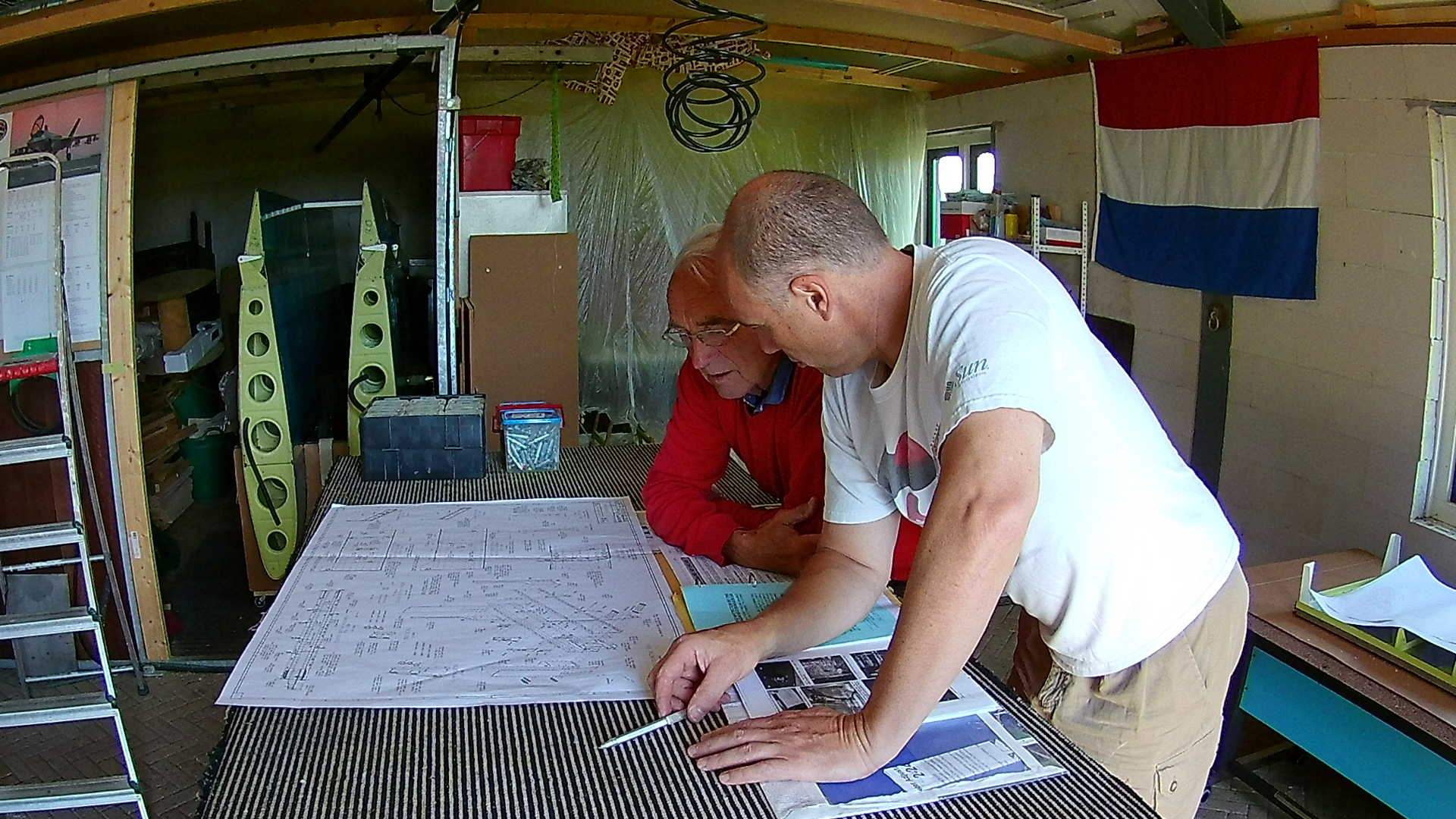 The Fuselage consists of a lot of drawings and only a page per major part on what to do. With every new step, studying the drawings and try to visualize the result in your head is a time consuming phase. Also just like with riveting Wings, it is great if your working on it together, so you can discuss the drawings.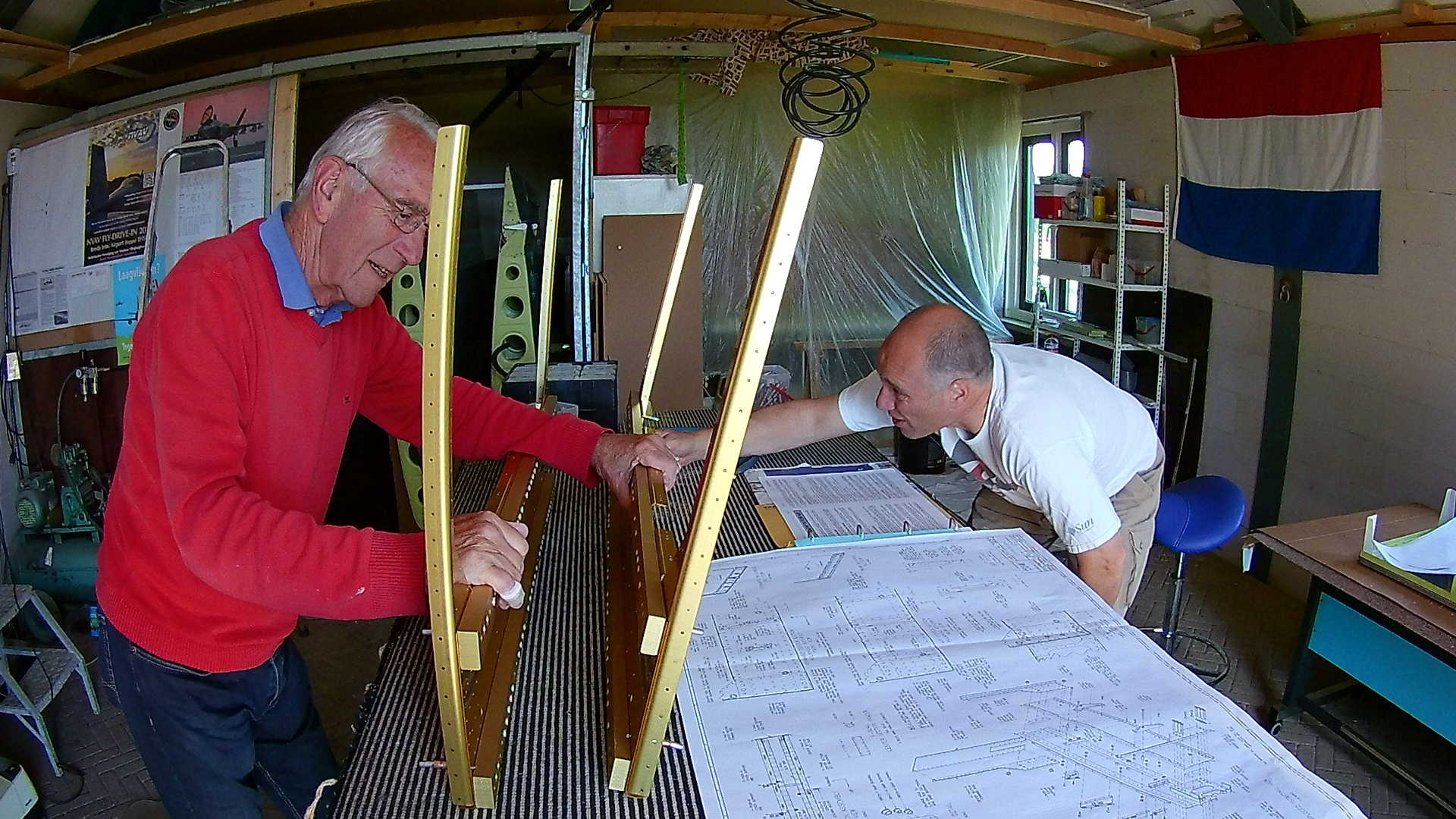 Although the Main bulkhead is the part of the Fuselage, it came packaged with the Wing kit. The reason is the tight fit with the Wing Main Spar. According to the manual, Van's produces and drills the Bulkhead together with that specific Wing Spar.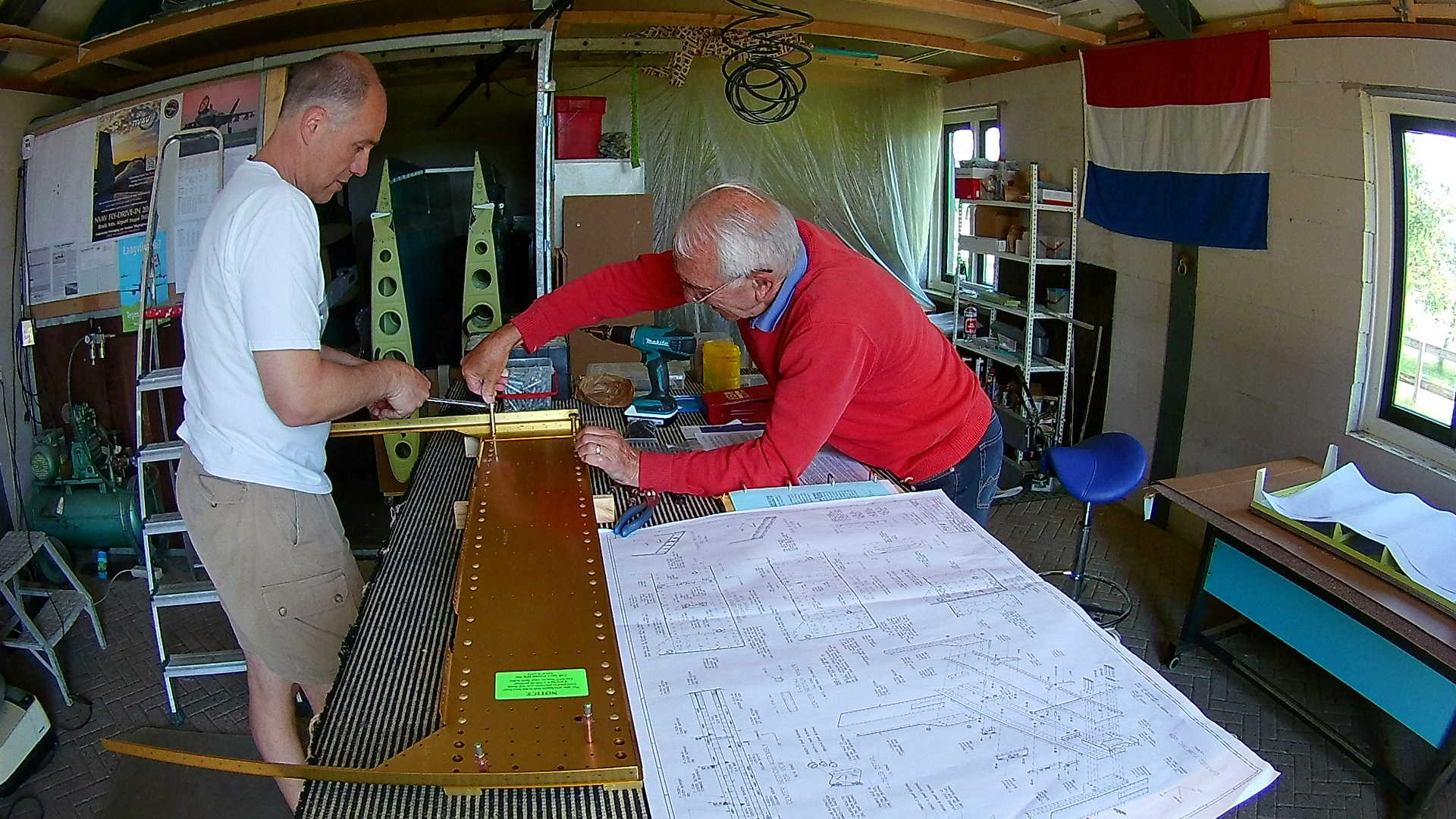 The bolts that connect the Wing Spar to the Bulkhead is actually such a tight fit, that you need to use a wrench and pushing at the same time for just inserting the bolt.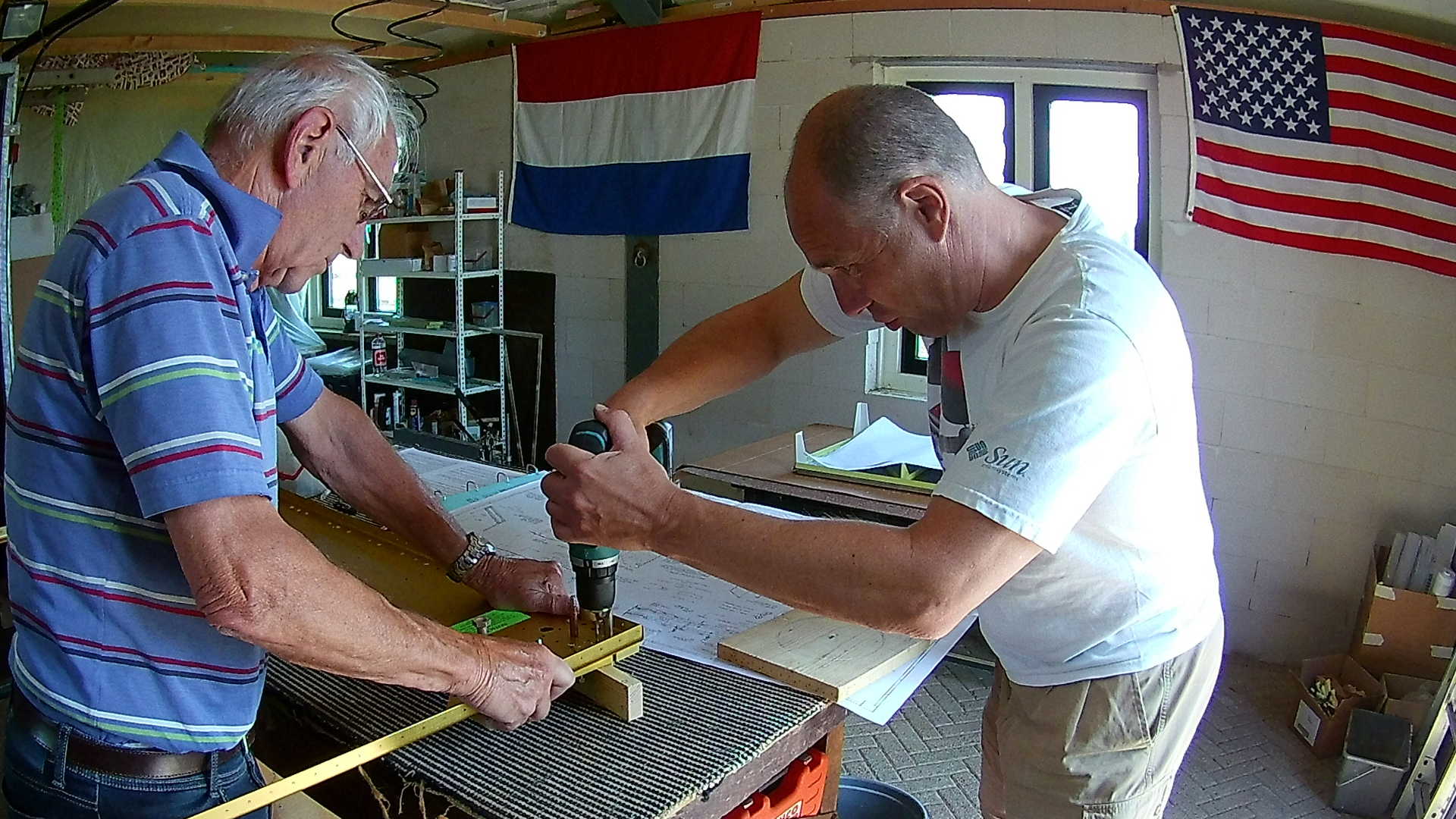 There are several places in the bulkhead that need to be drilled in order to enable tubes and wires passing through the bulkhead. These are big holes (5/8″) and need to be positioned accurately.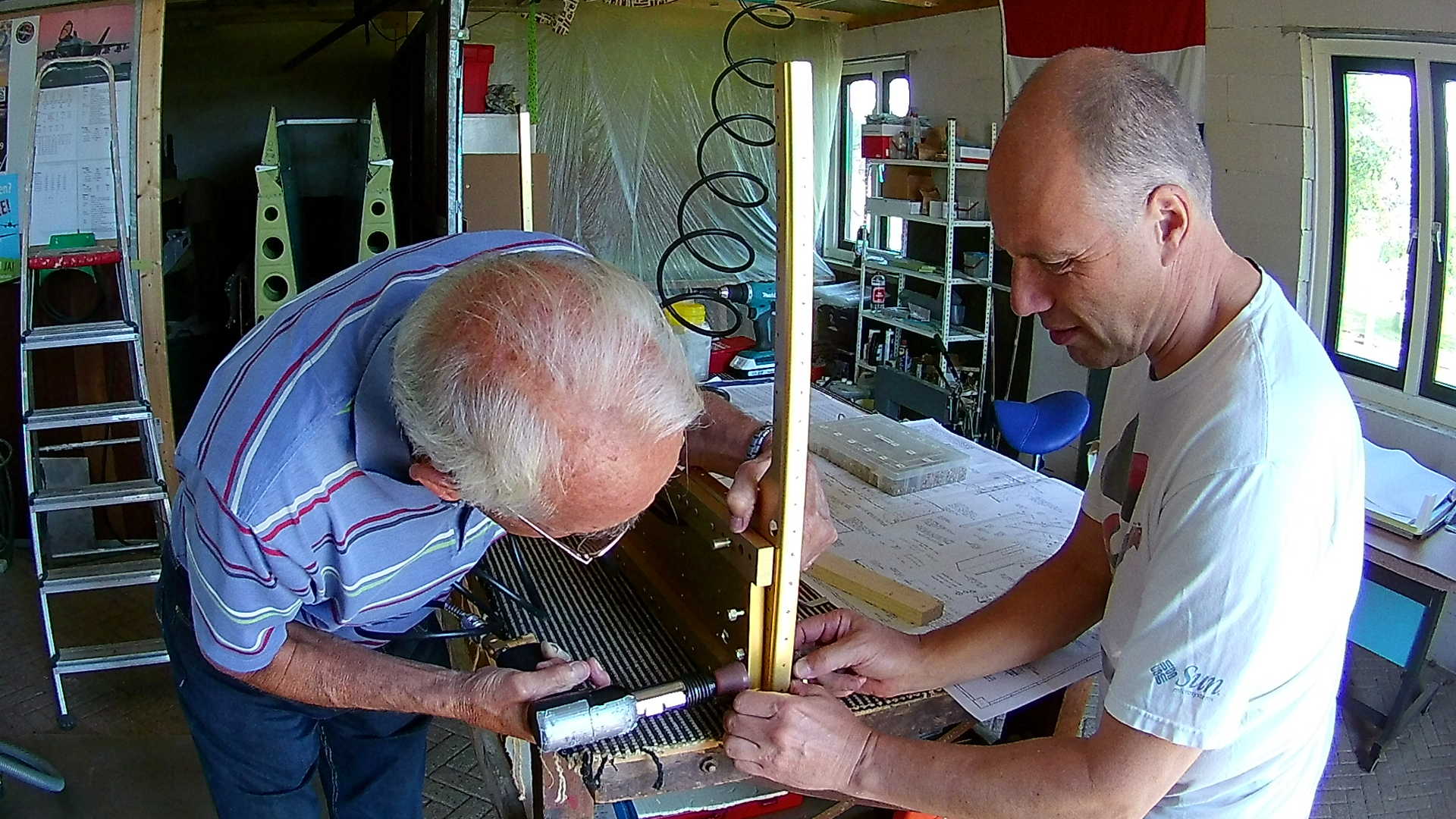 The thickness of the Bulkhead is such that you cannot use the pneumatic squeezer for riveting, unless you have a special Flange Yoke, which I didn't bother to buy. I have no regret (yet), but just as with the band-saw, if your budget has no limit, it would give more comfort.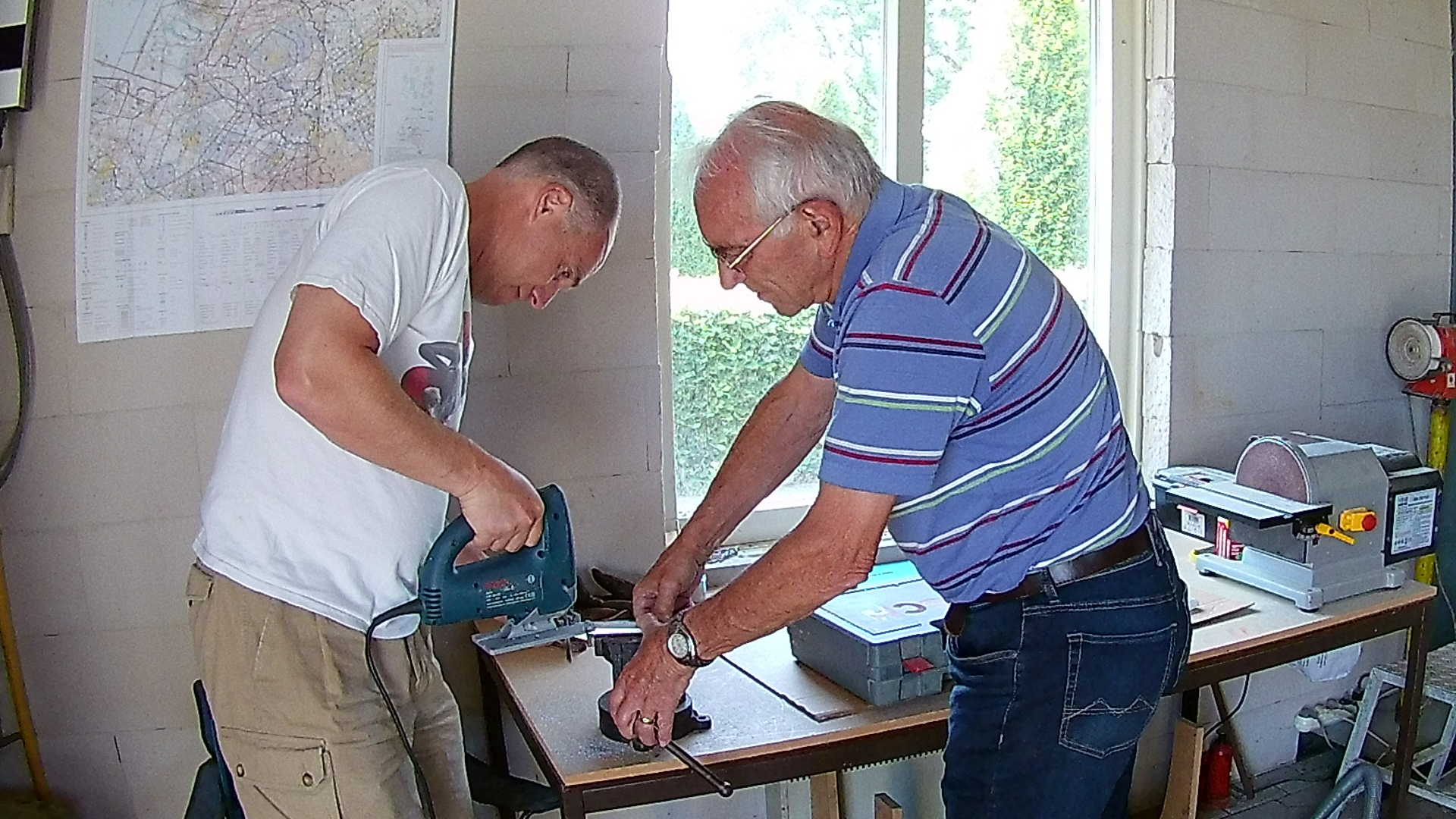 Speaking of sawing, I tried the jig-saw again for trimming some Aluminum parts and found that the metal saw I thought I had, was actually a wood saw. That explains the rough behavior of the jig-saw. I immediately bought a few metal saws and hope next time it works better. Maybe I can completely feel good of not having the band-saw.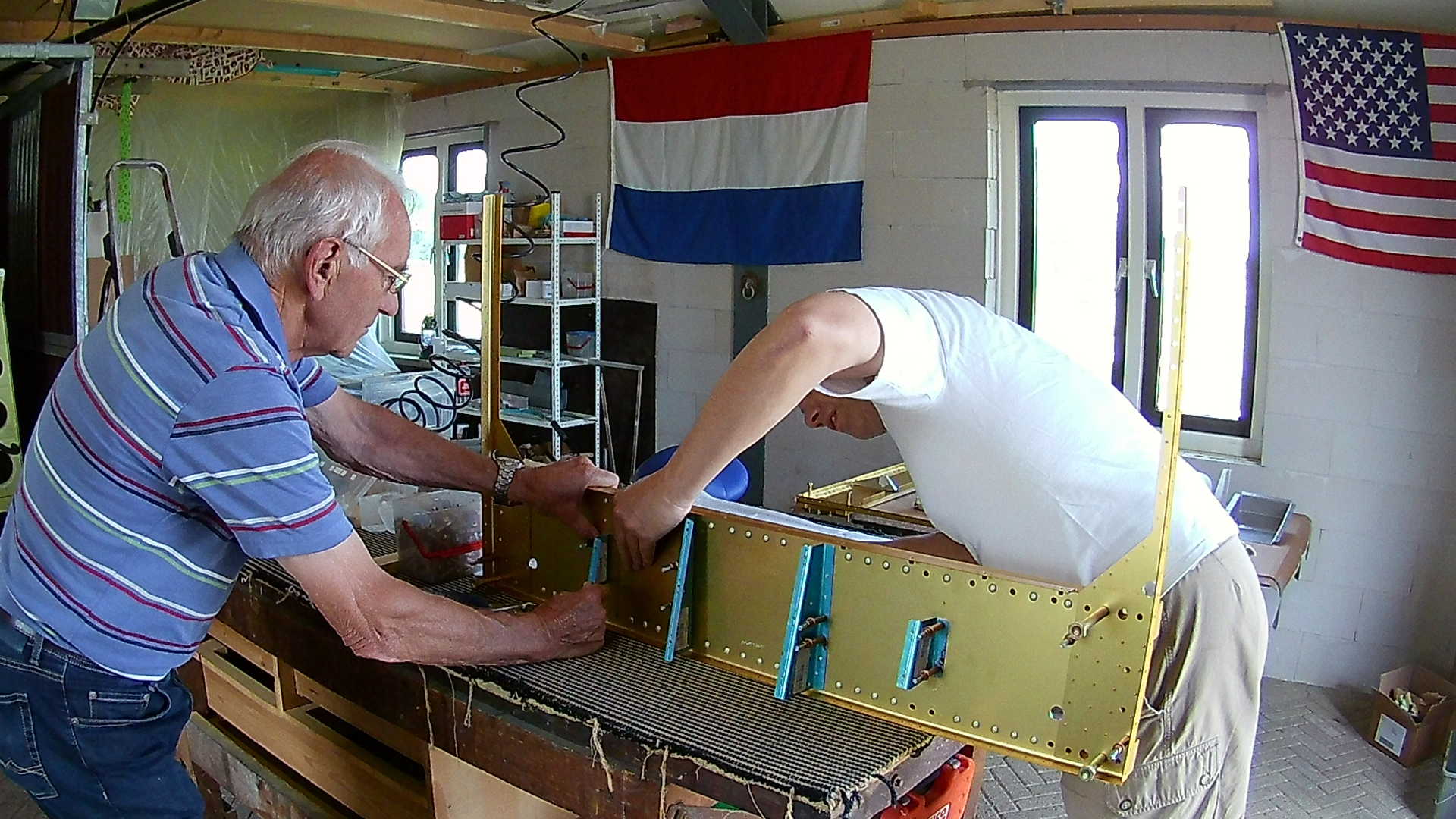 Just like the Firewall, the construction of the Main Bulkhead is not that big. I looked in the plans in advance and it turns out you have to create several bulkheads from forward to aft and when they are all constructed, you can assemble the Fuselage with these sub-assemblies.
Time: 7 Hours, Rivets: 40/0 
Video