After riveting the firewall, main bulkhead and the seat bulkhead, I decided to de all the other bulkheads in one swoop. Mainly because priming is an overhead.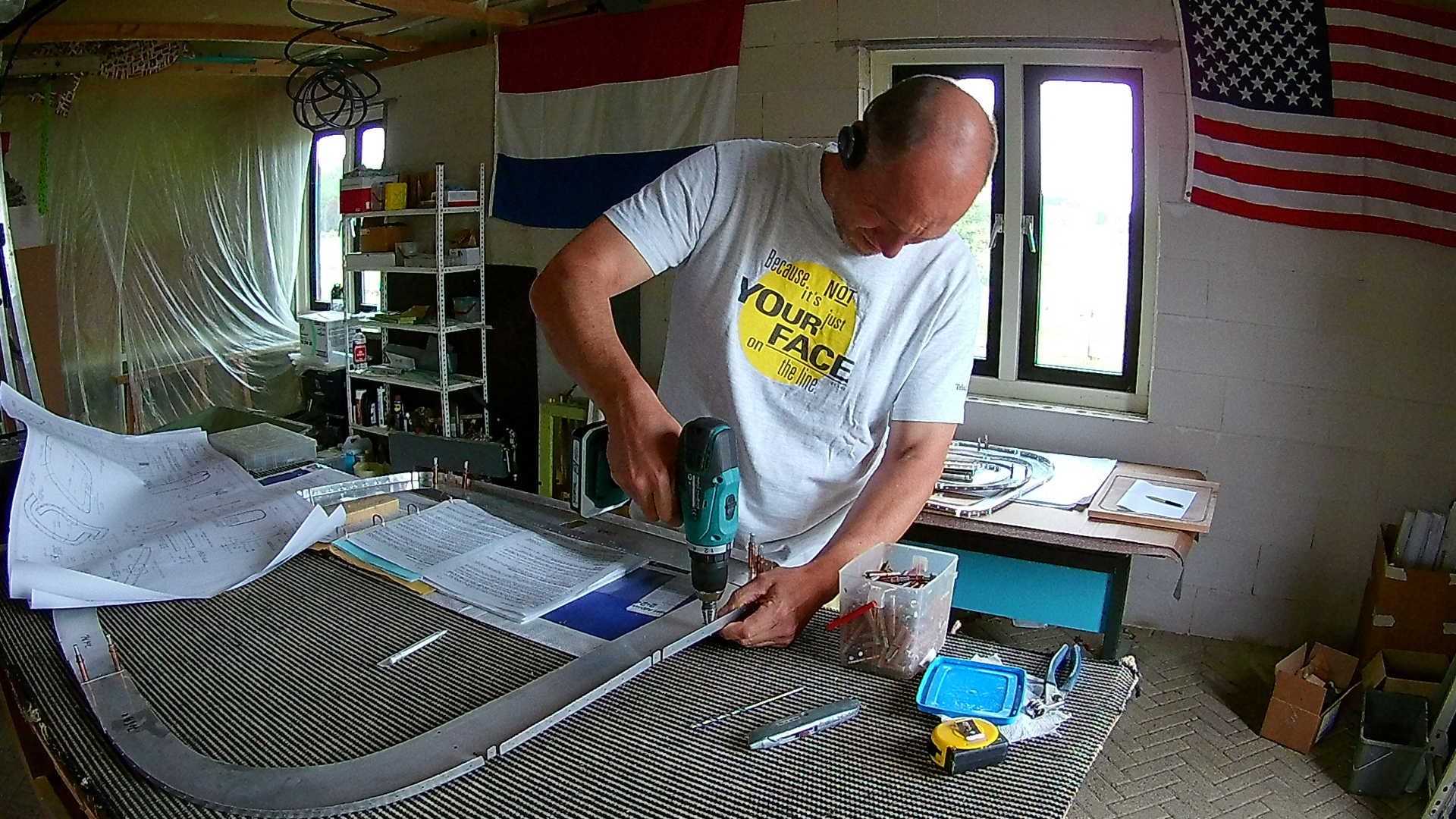 This bulkhead is the one immediately after the seat bulkhead. They are numbered F-706 to F-712 (which is the last one).
Almost all of them require enlarging the rudder cable holes.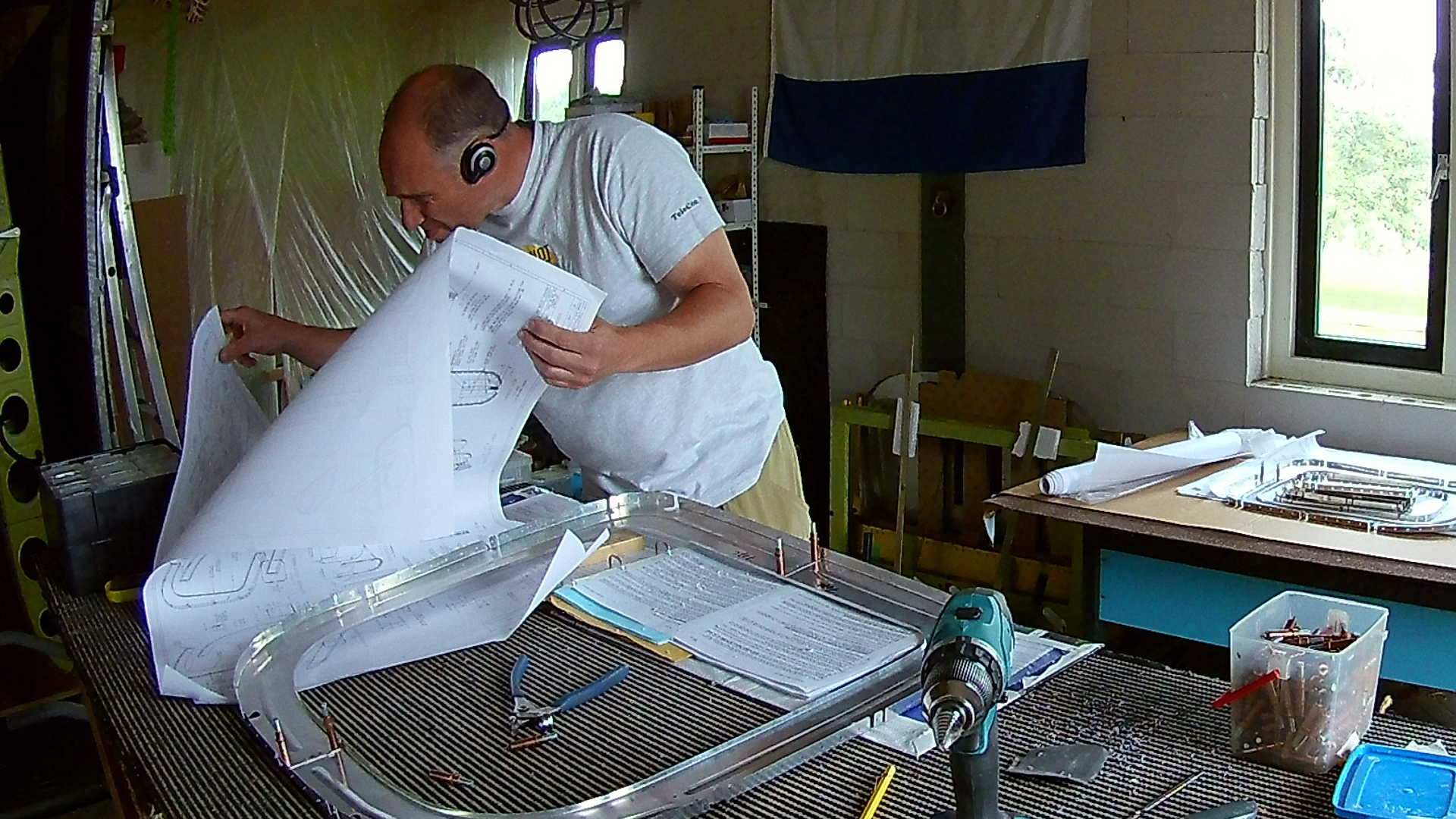 I found that there are more drawings related to these bulkheads, so just looking at drawing 21 is not enough.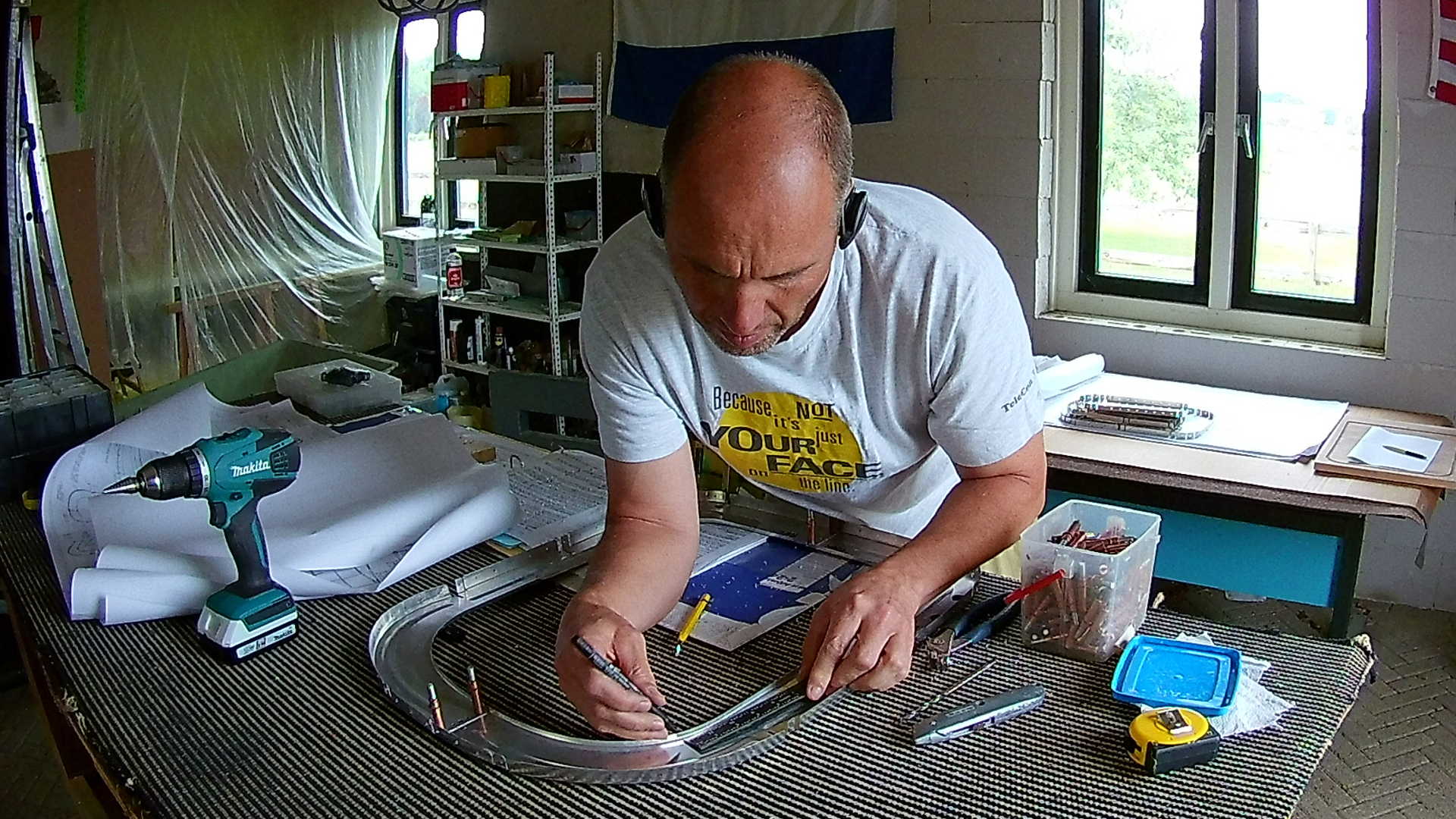 I'm not sure why yet, but this bulkhead requires some extra holes related to attaching the static pressure sensors.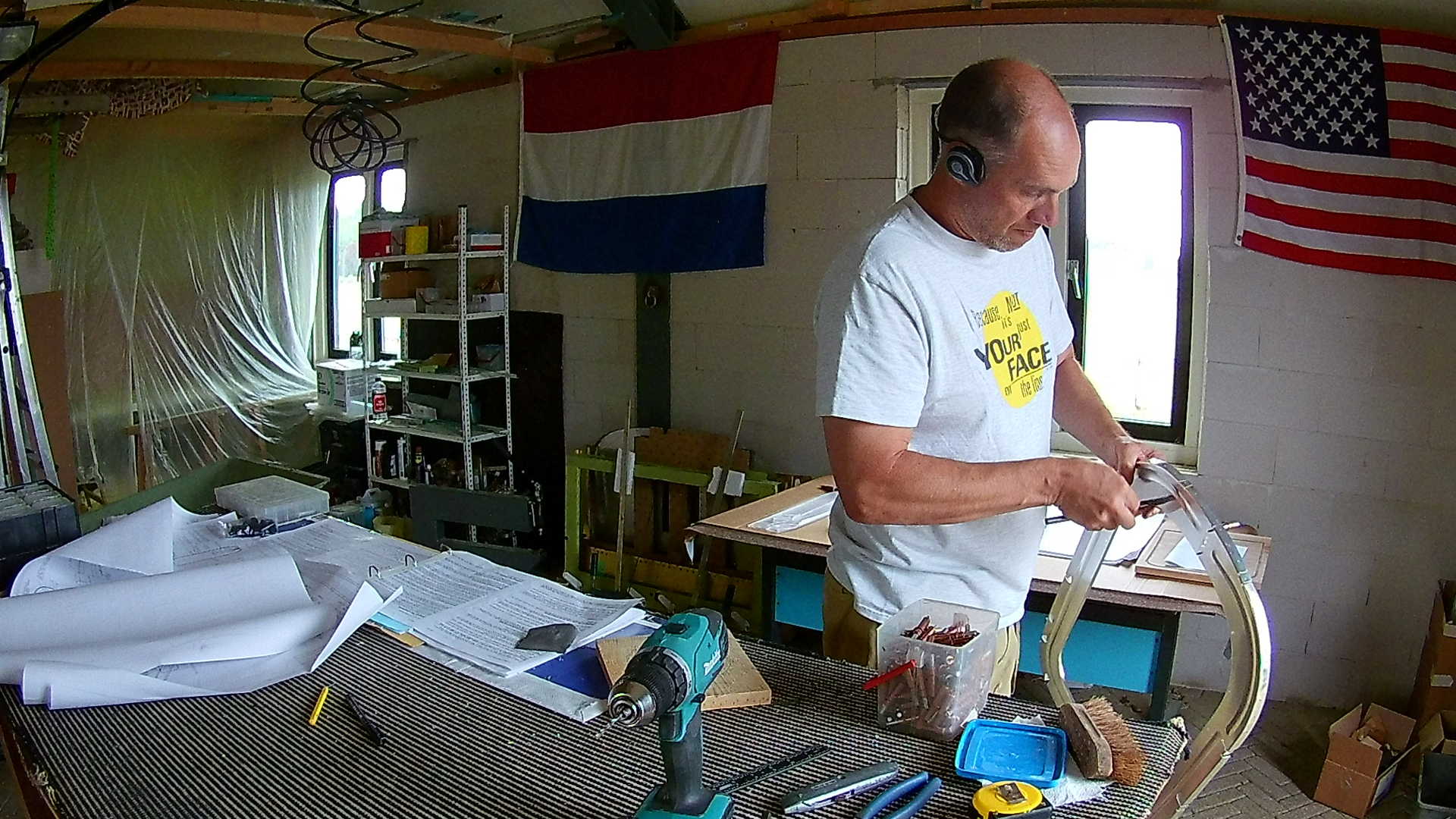 Some edges of the preformed bulkhead parts are sharp and require proper filing.
I was looking for extra aluminum angle parts but couldn't find them.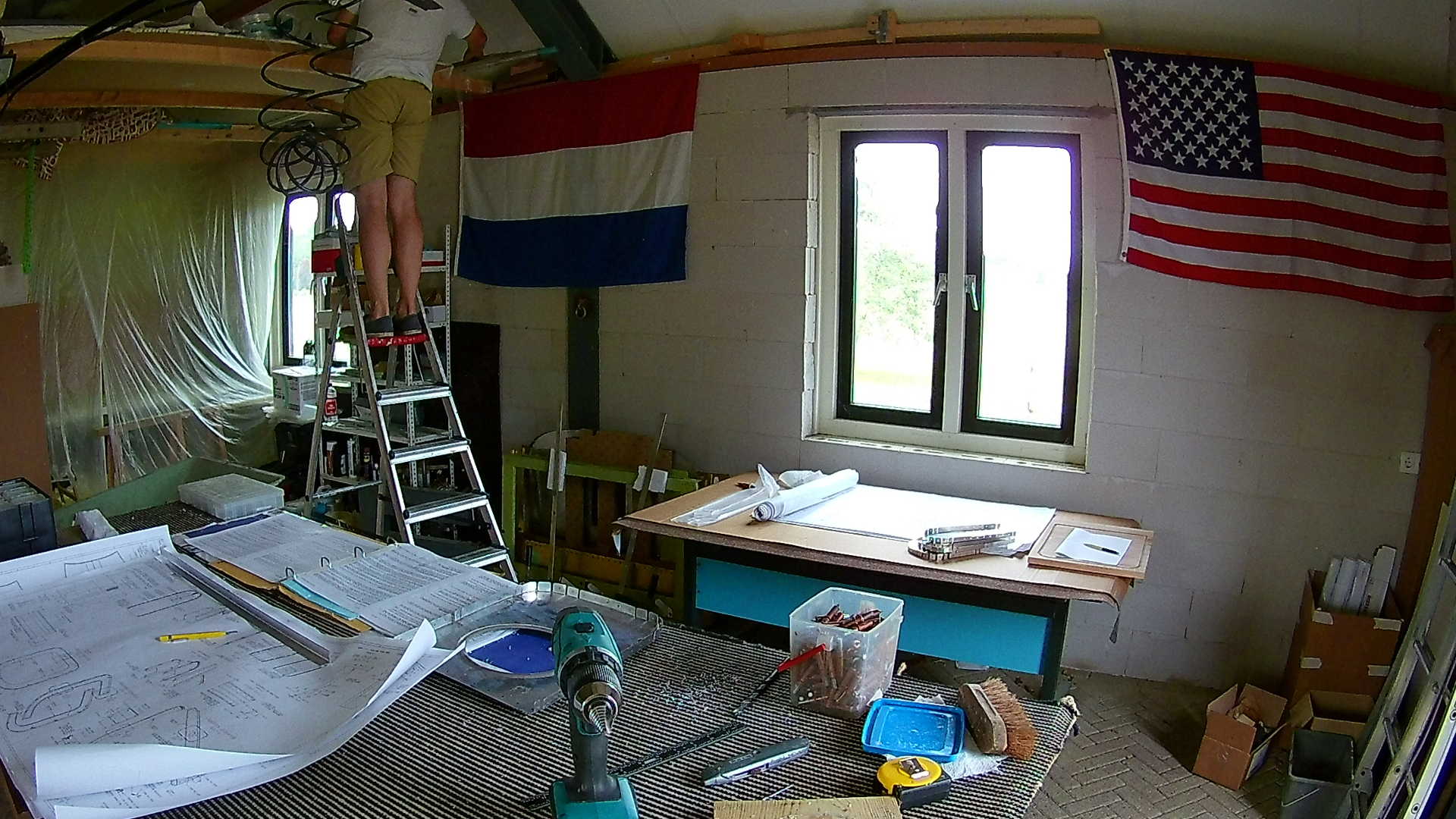 There are a few very long parts, but I was afraid to use it, because they came with the wing-box and I knew there were parts that should NOT be cut.
I checked the Van's Aircraft Forum and double checked with my fellow builder Joop and indeed, except for the two Longerons all other parts are fair game.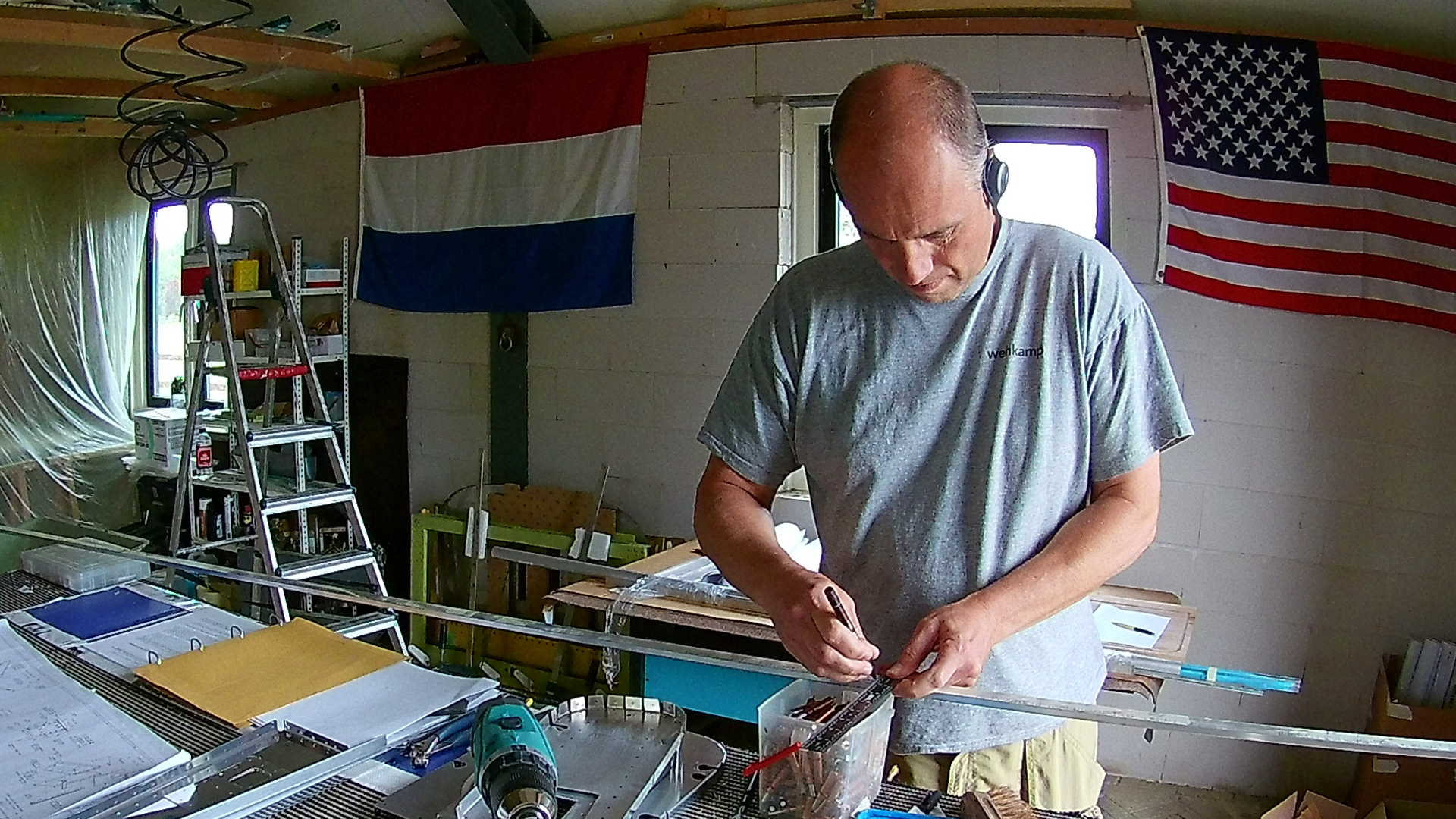 So let's get the hacksaw.
At the rear part of the fuselage, there are several bulkheads that attach the Empennage.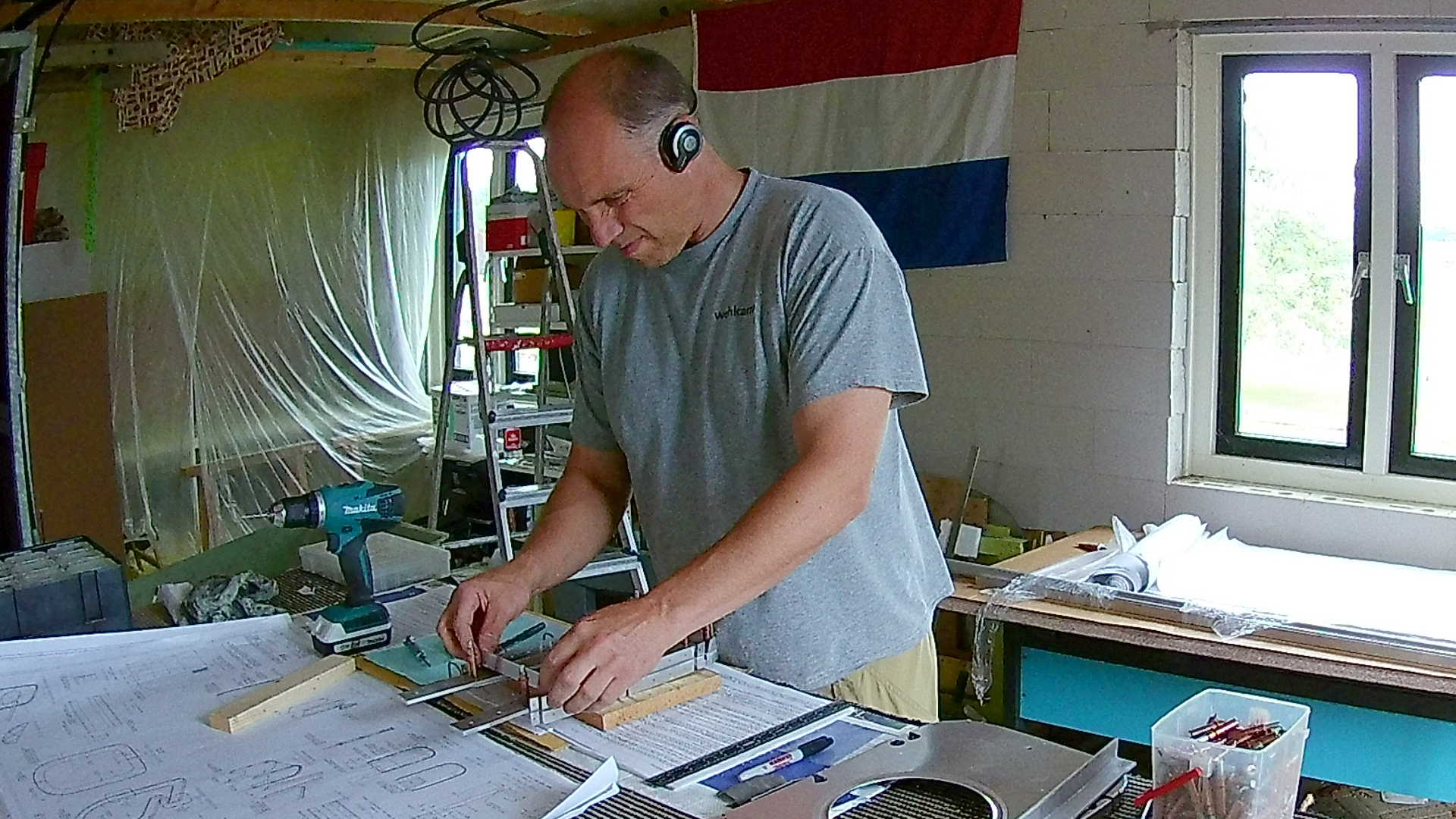 For that reason there are strong stiffeners and doublers.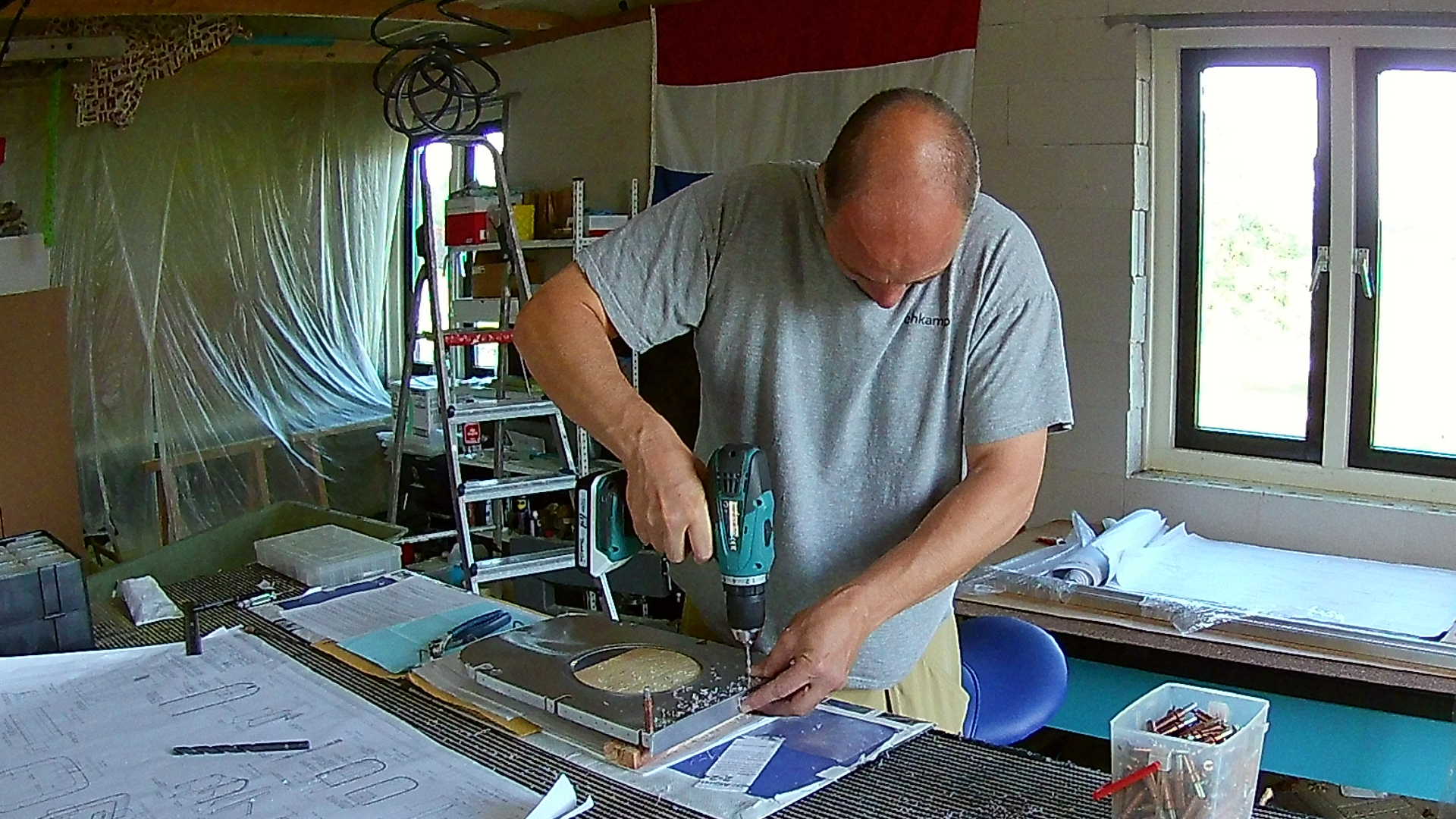 I use inexpensive metric drills, which are smaller then the indicated size to drill through the Aluminum. Then I use the correct Imperial size for the final size. This way I keep my precious drills pristine.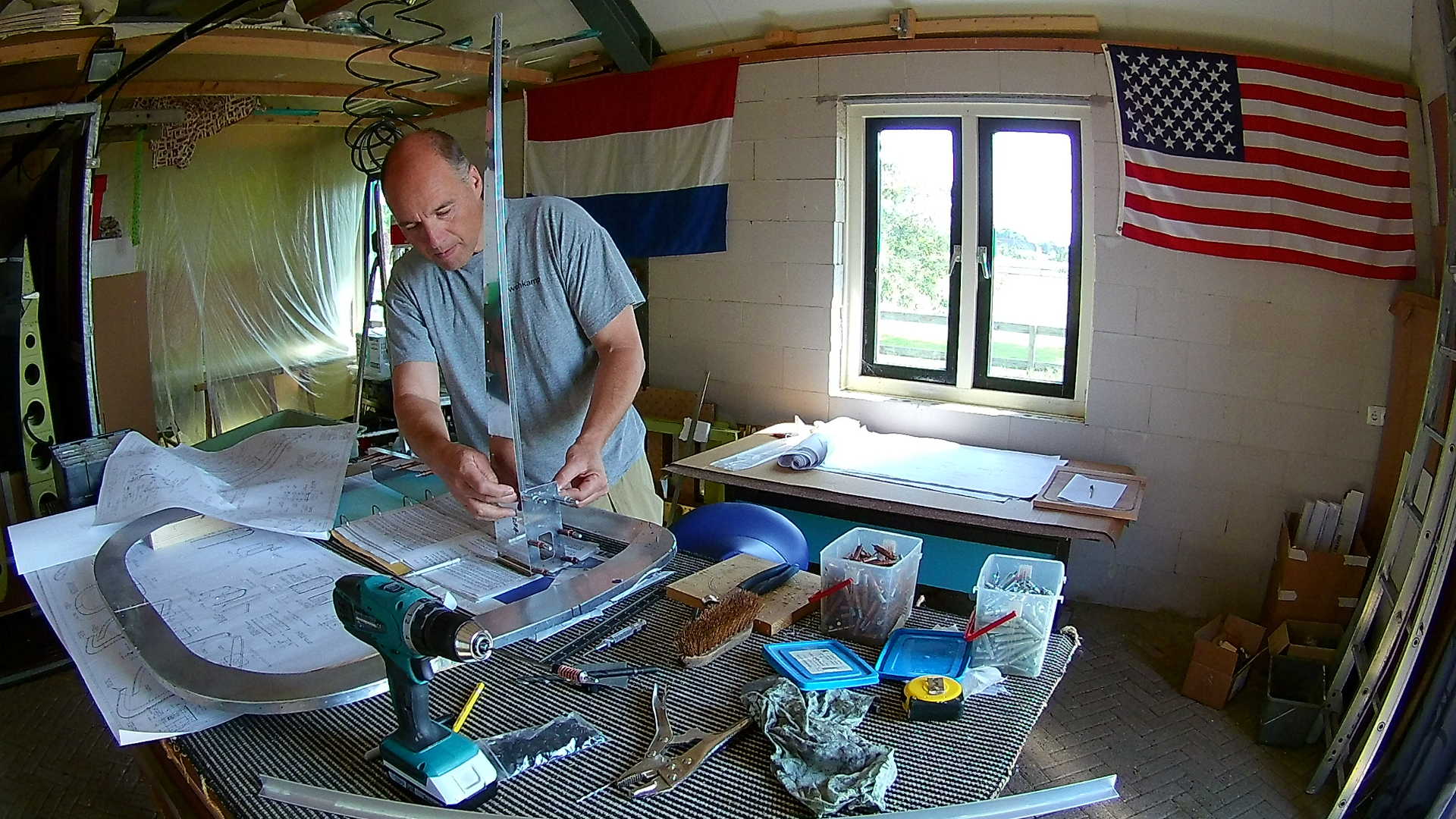 Turns out the F-706 bulkhead requires some contraption behind it, to hold the Elevator bell-crank.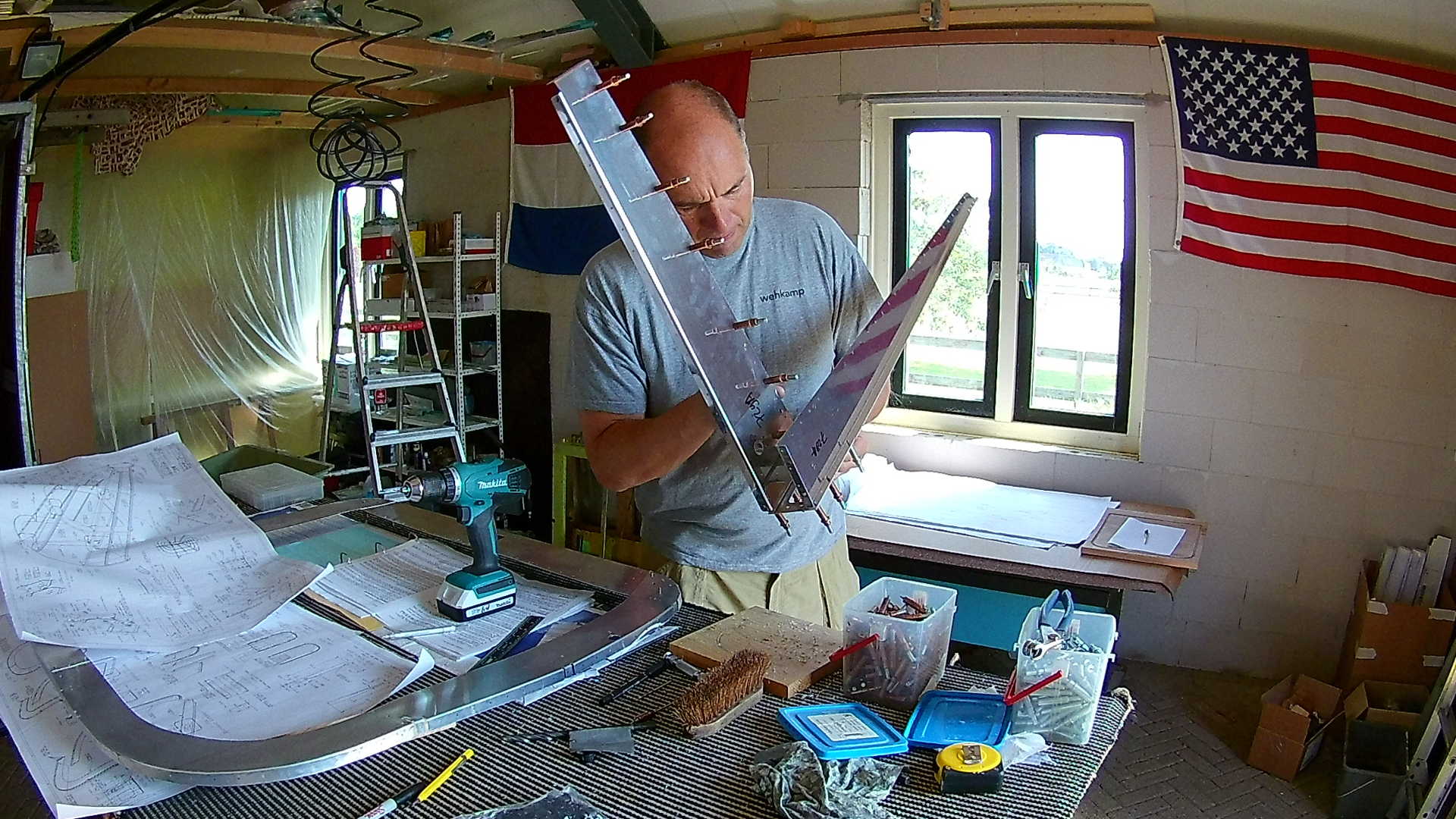 Next time I will continue with bending the longerons and after that, I hope the heat wave in the Netherlands is gone, so I can start priming these parts.
Time: 3 Hours, Rivets: 0/0 (2019-07-18)
Time: 3 Hours, Rivets: 0/0 (2019-07-20)
Time: 3 Hours, Rivets: 0/0 (2019-07-21)
Video