The Longerons are the main angels that go from the firewall all the way to the horizontal stabilizer. Although they are part of the Fuselage, they are delivered as part of the Wing-kit, because it is the only kit that can hold this length. Also if you cut them too short you will end up having a lot of shipping costs, because of the length. The size is what makes shipping the wings so expensive.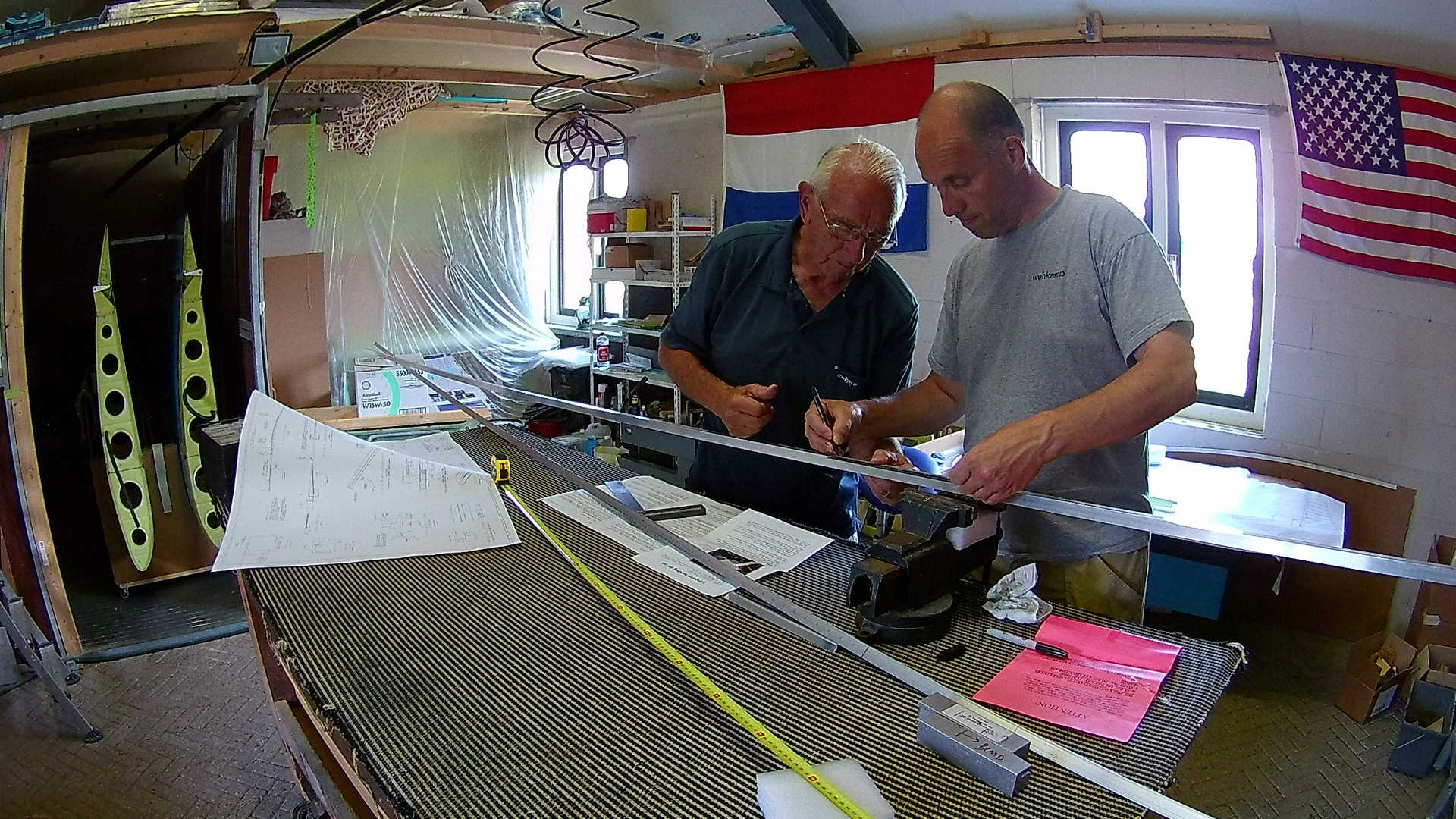 According to the plans you bend the Longerons by placing them in the vise and whacking it with a hammer (yes the manual says whacking). Fortunately a fellow RV builder in the Netherlands found a longeron bending die set, which I could borrow.
After very carefully measuring and marking the places that need to be bend, we set small marks one inch from each other to know where to place the longeron bending die set.
I'm also marking the end, where we should CUT the Longeron, but I'm not going to do that. I first prime and cleco it together with the skins, because I'm way to scared I cut it too short.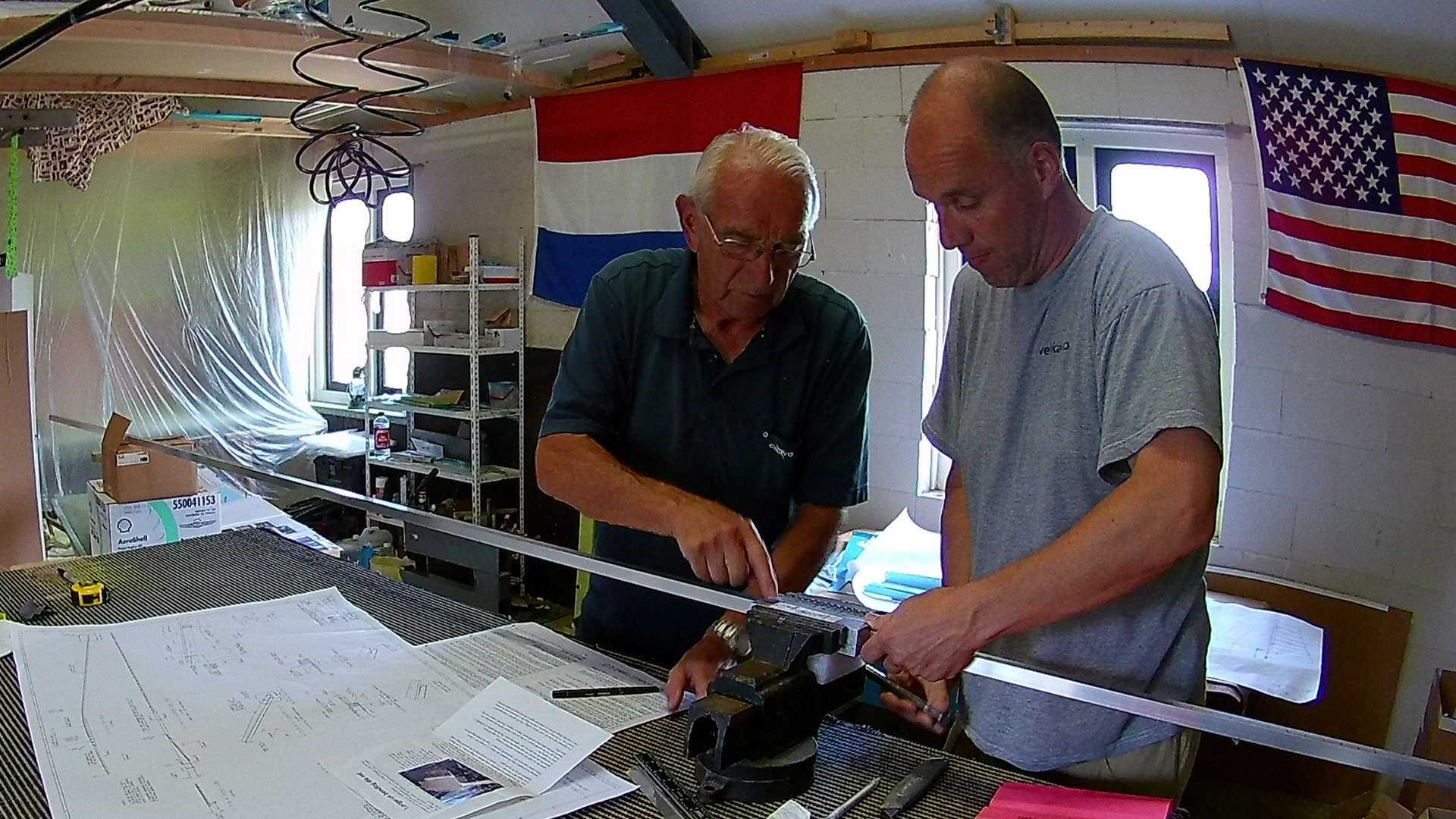 Now comes the bending part. With the longeron bending die set in the vise, we clamp it (carefully) and shift it another inch. Because it's easy to over bend, we had to do this three times, but that's ok.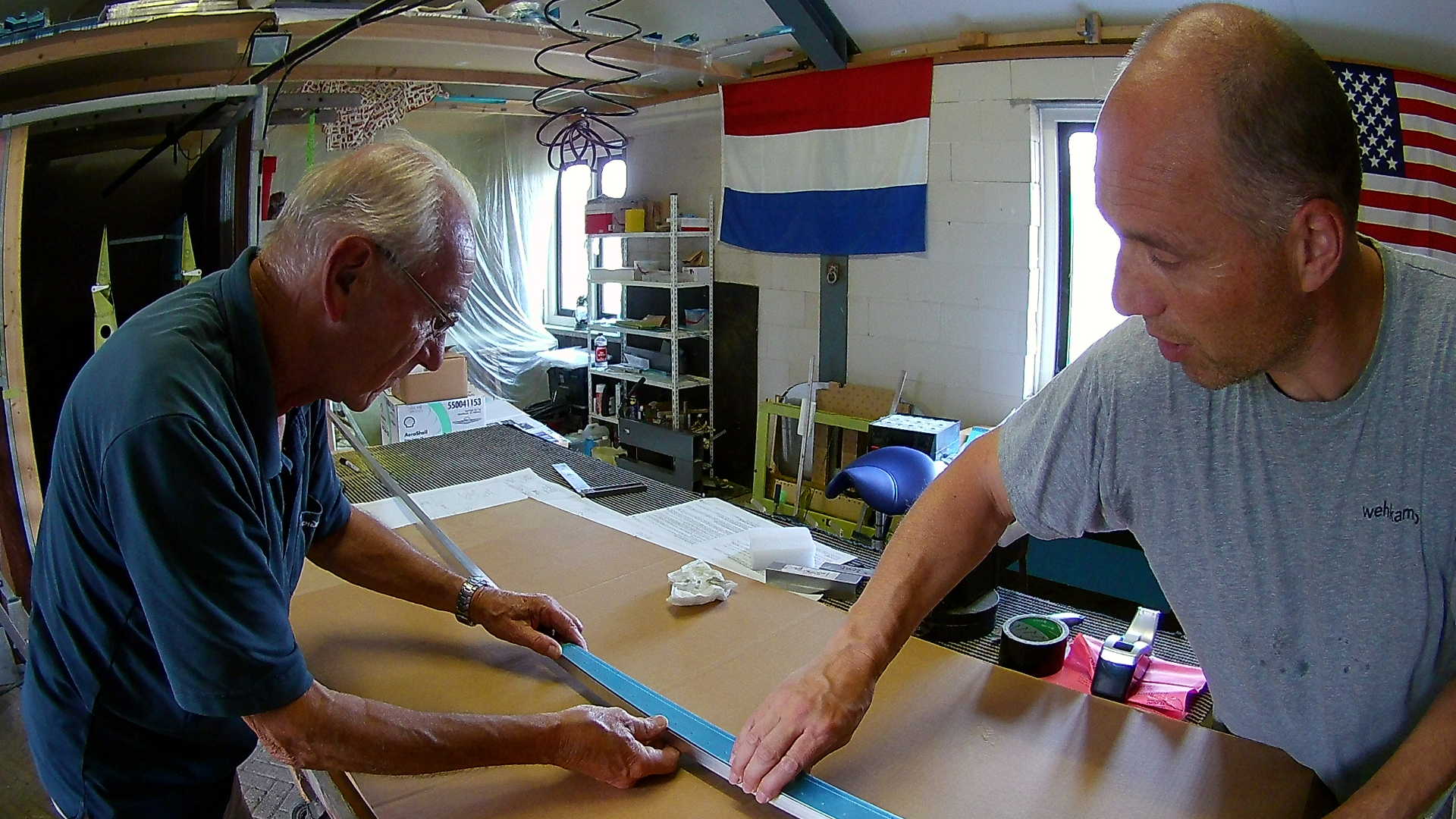 Measuring it both with the template and the Aluminum part that will be riveted later to the Longeron. Looks OK to me.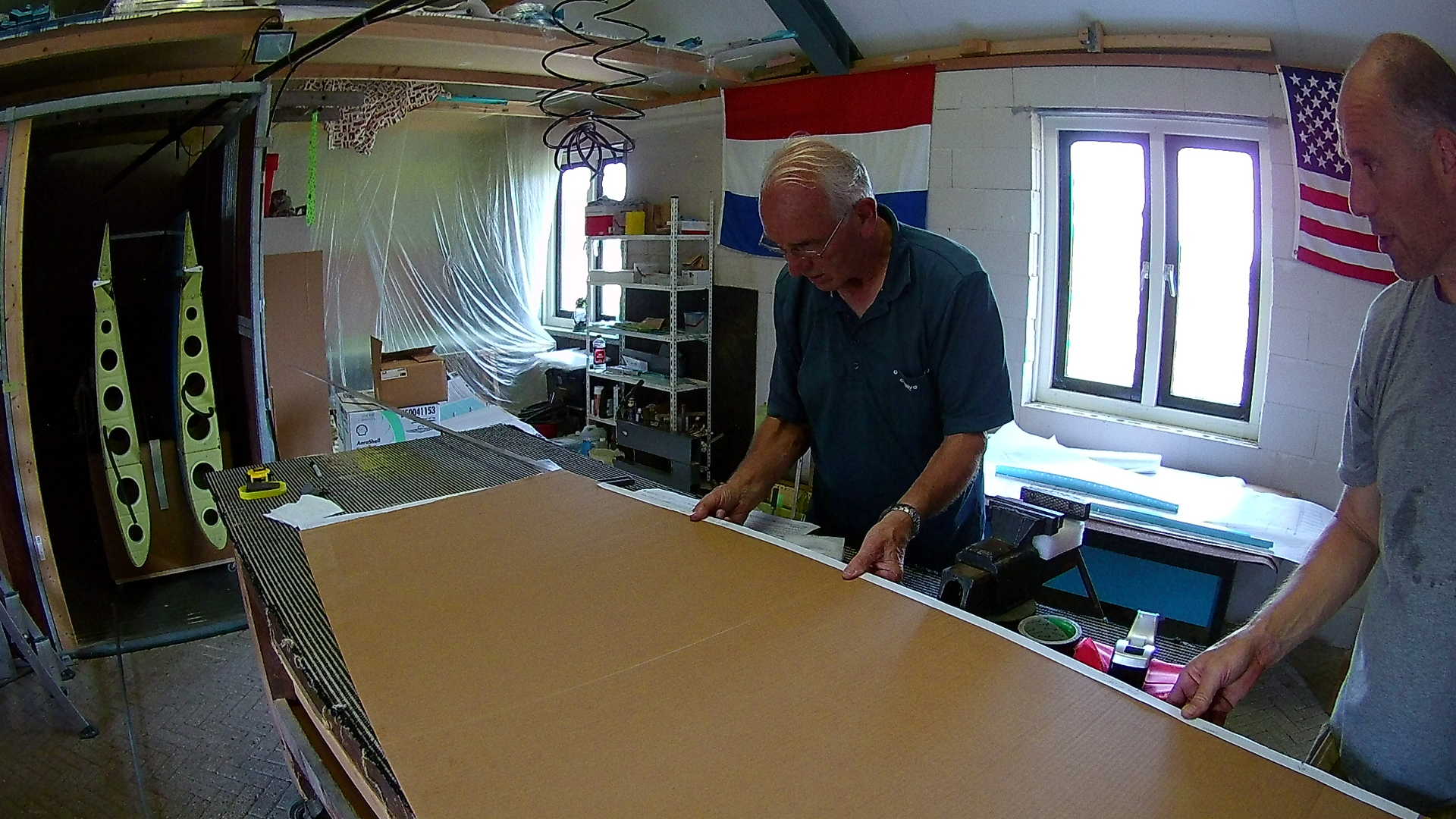 The other side requires the same treatment, including measuring. Don't forget it's the other side, which means everything is mirrored. There is no use in two left Longerons.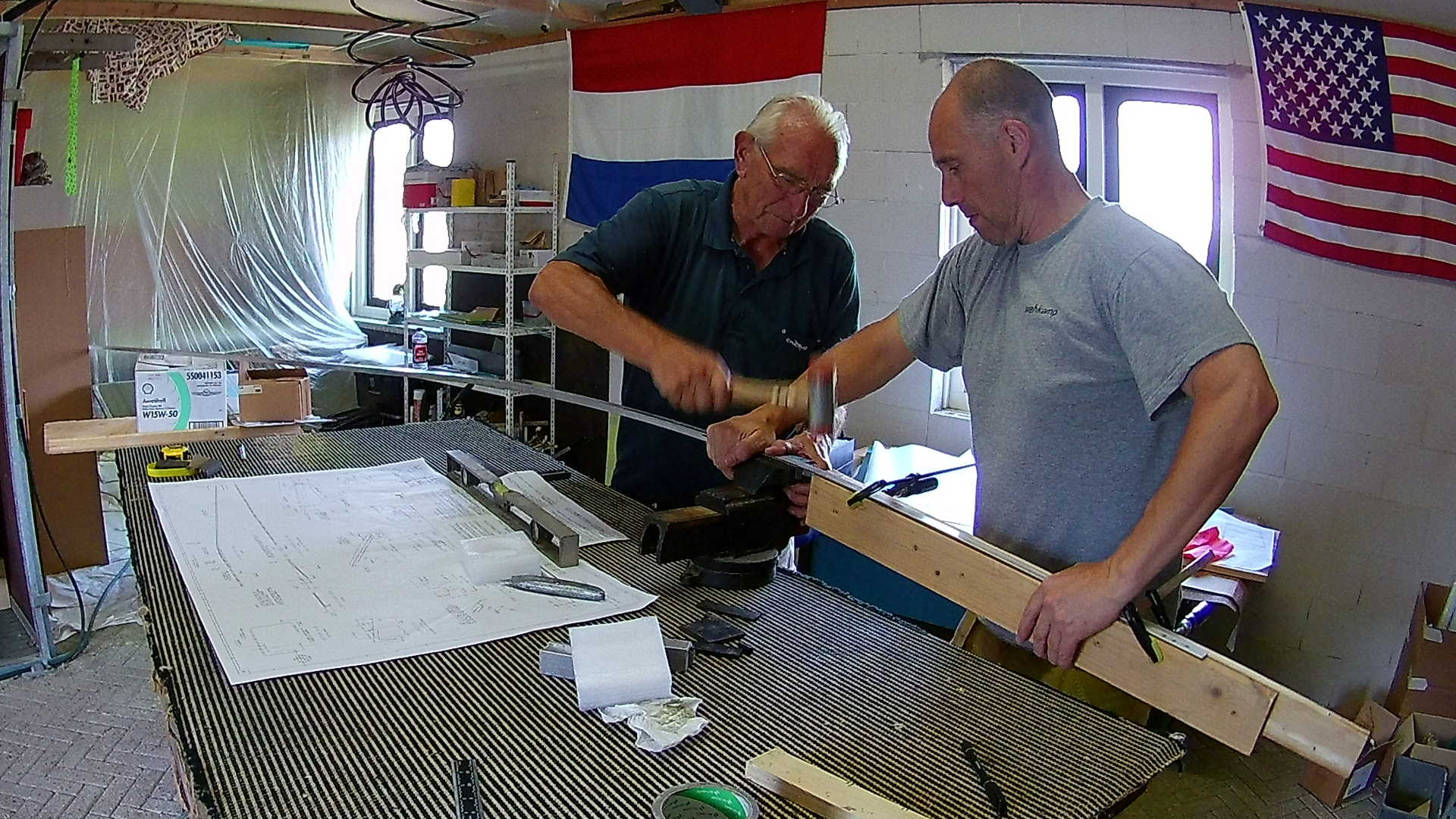 The sharp bend down in the nose of the plane cannot be done with the longeron bending die set. So we use some wood to keep the bending part straight, clamp it in the vise and whack it with a hammer (ohhh the horror).
It actually went better than I expected.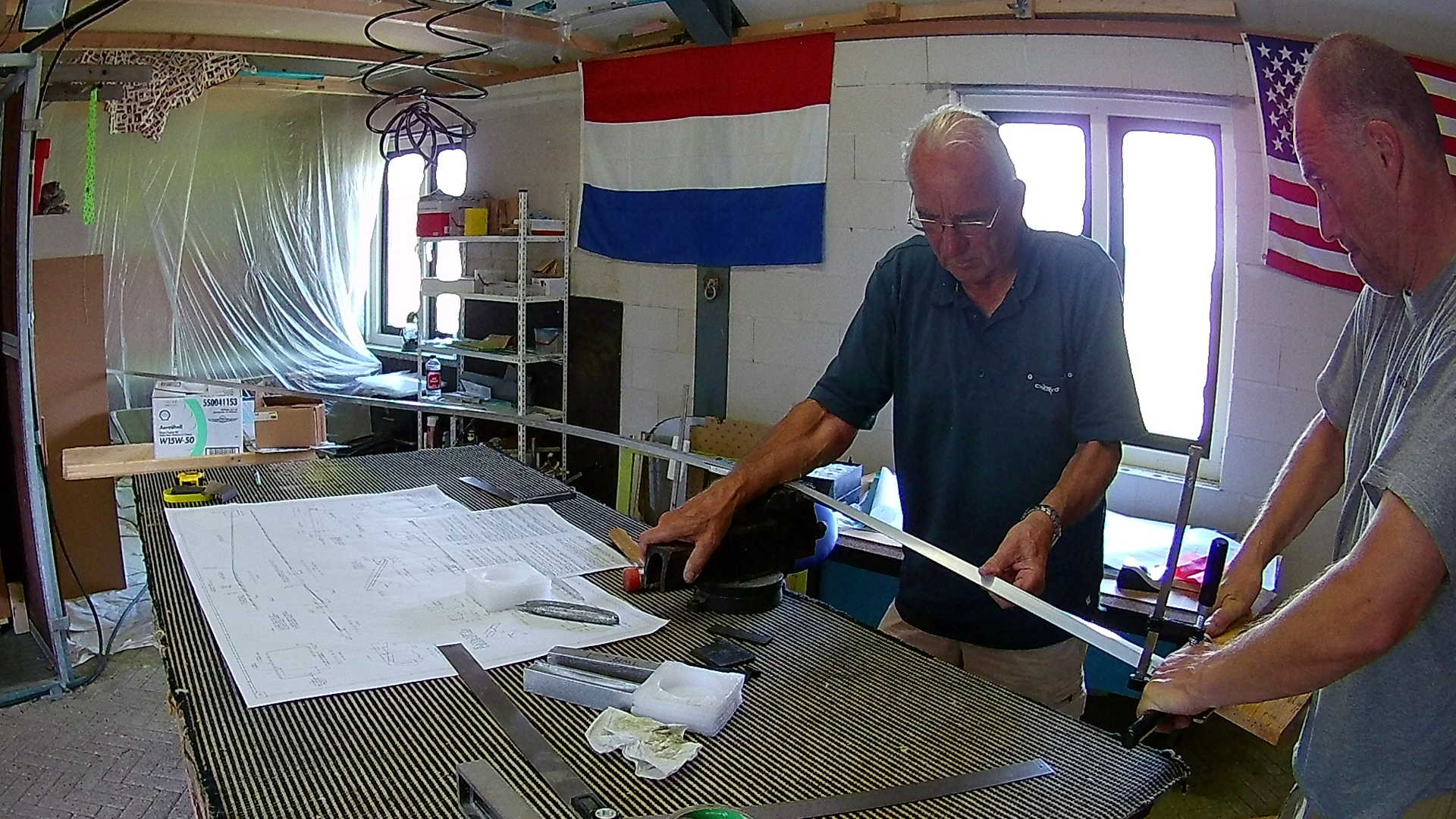 The nose part must not only bend down, but also twist, because the attachments in the firewall are twisted. Again using some wood, to prevent the Aluminum from damaging and providing a considerable arm. The manual says pliers, but I'm not going to do that.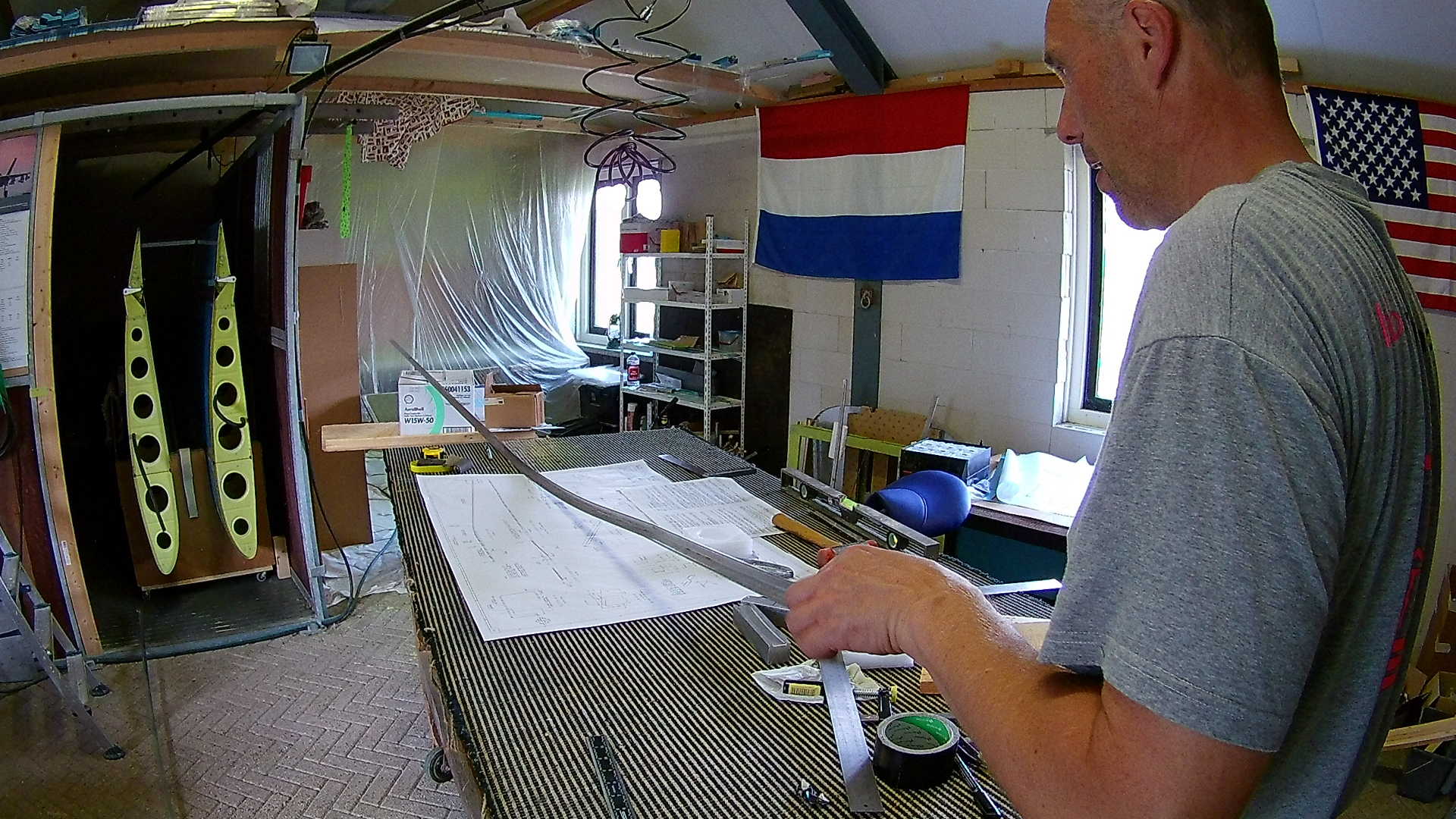 It looks great, but also scary. There is no way back now. I wish some parts were pre-bend by Van's in the factory.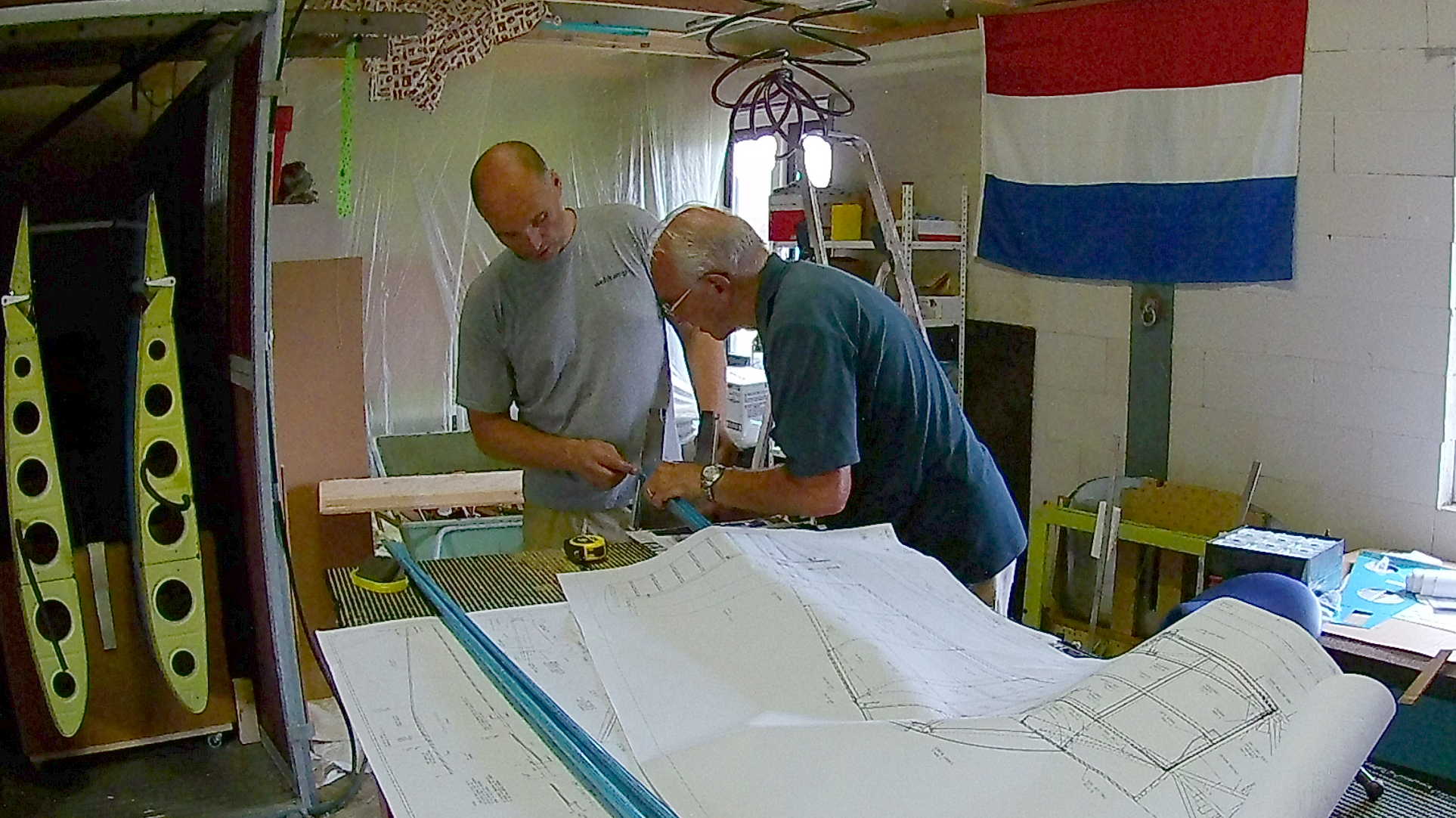 The J-channels also require cutting and trimming. Again, I marked it, but leave the trimming and cutting for later.
Time: 6 Hours, Rivets: 0/0
Video