Some big Skin parts of the tail part of the Fuselage are going to be match-drilled today. The nice part of these "big parts" is that it seems as great progress.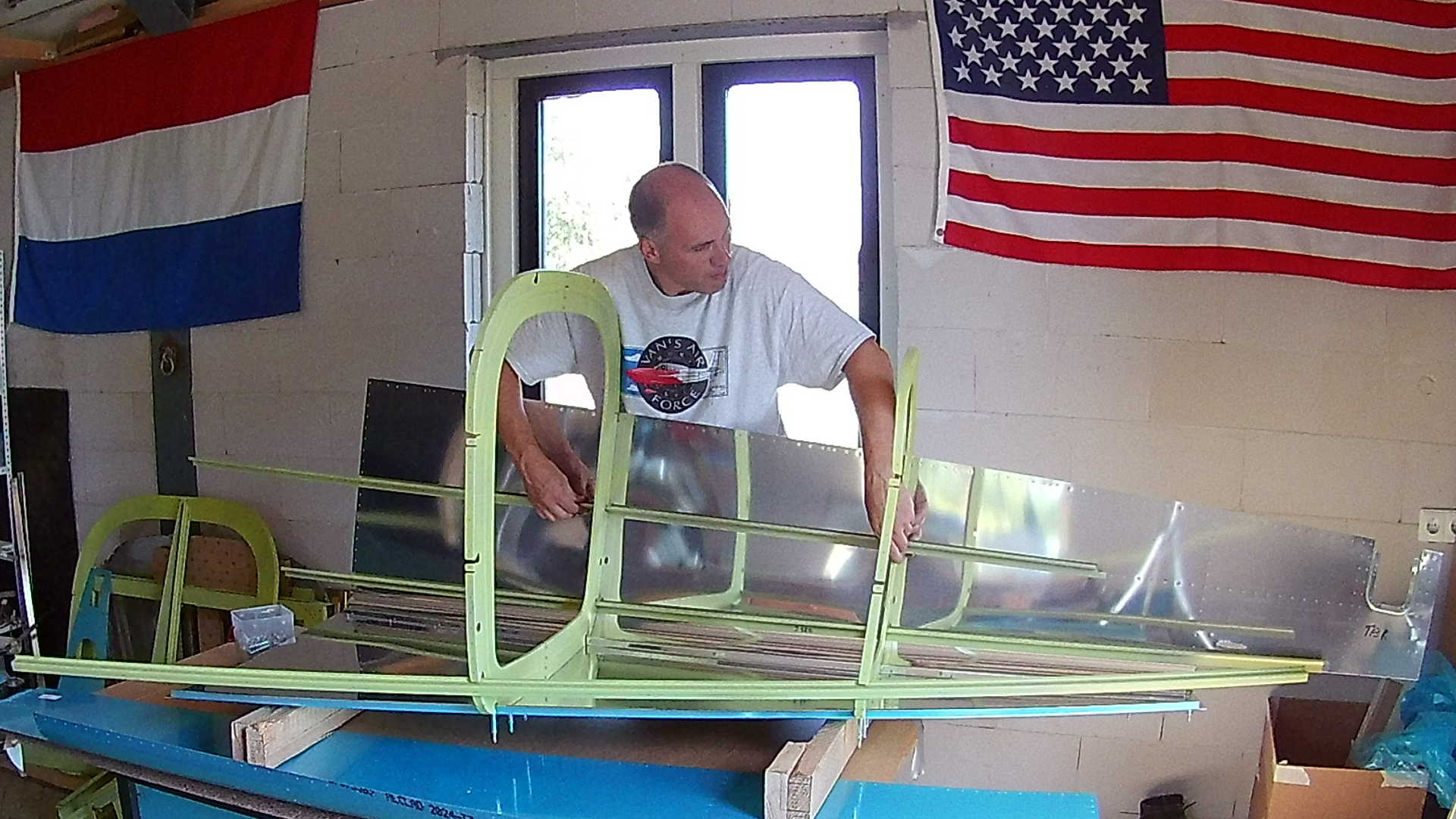 Once the Bulkheads are clecoed to the bottom skin, I can insert the J-channels (stringers) in the Bulkheads and cleco the skins to the Bulkheads. Since the J-channels are not drilled yet, the skin cannot be clecoed the these J-channels. That's actually the main goal of this session.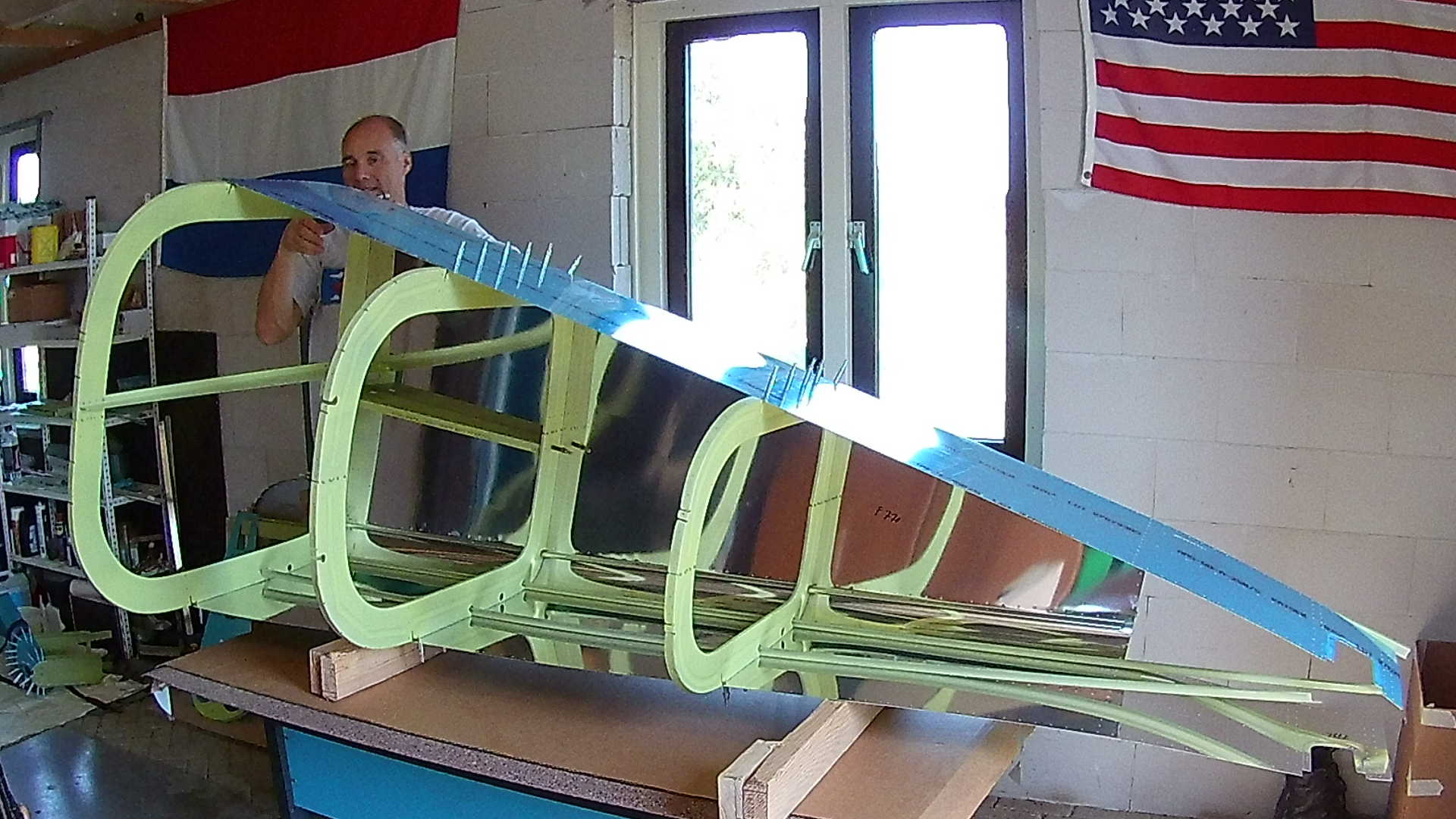 It's nice if you can turn the tail cone, to easy cleco the skin. Also the first (biggest) Bulkhead is inserted, but should NOT be drilled at this time.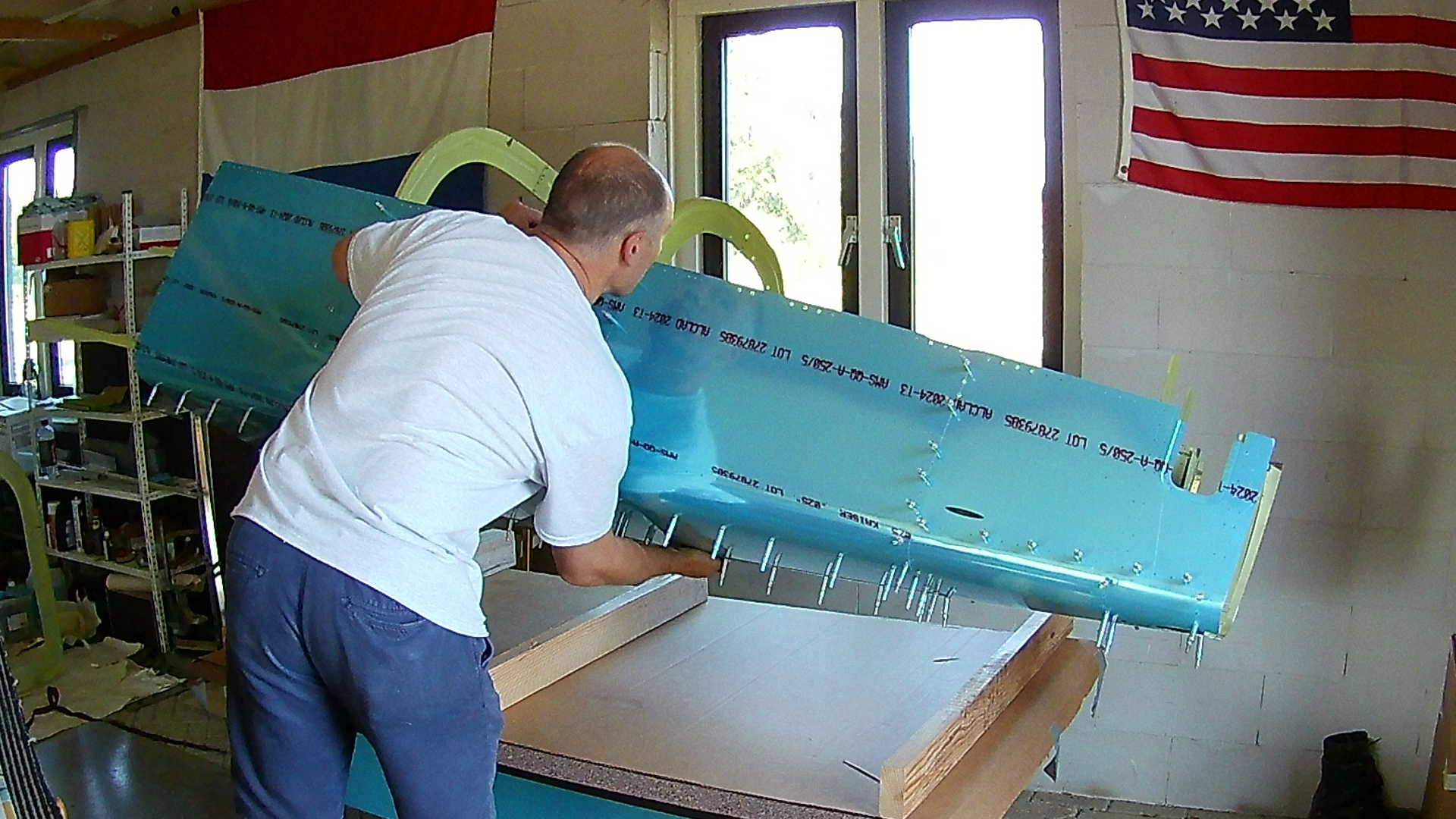 Although it already looks big, it weighs very little.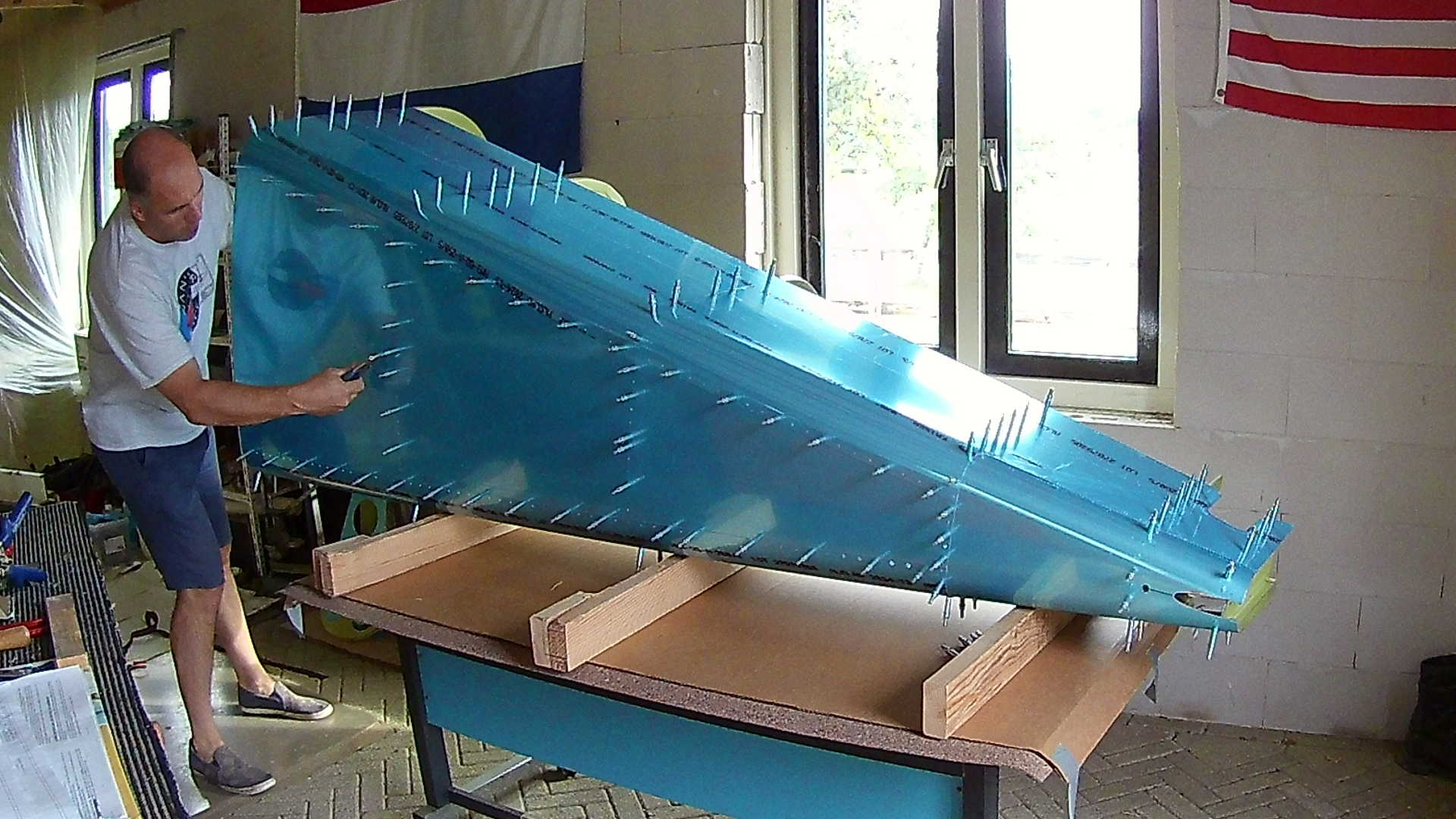 Every two or three holes I insert a cleco to keep the skin firm against the Bulkheads. Now I start drilling the holes in the J-channels, every third hole and cleco the skin to the J-channel.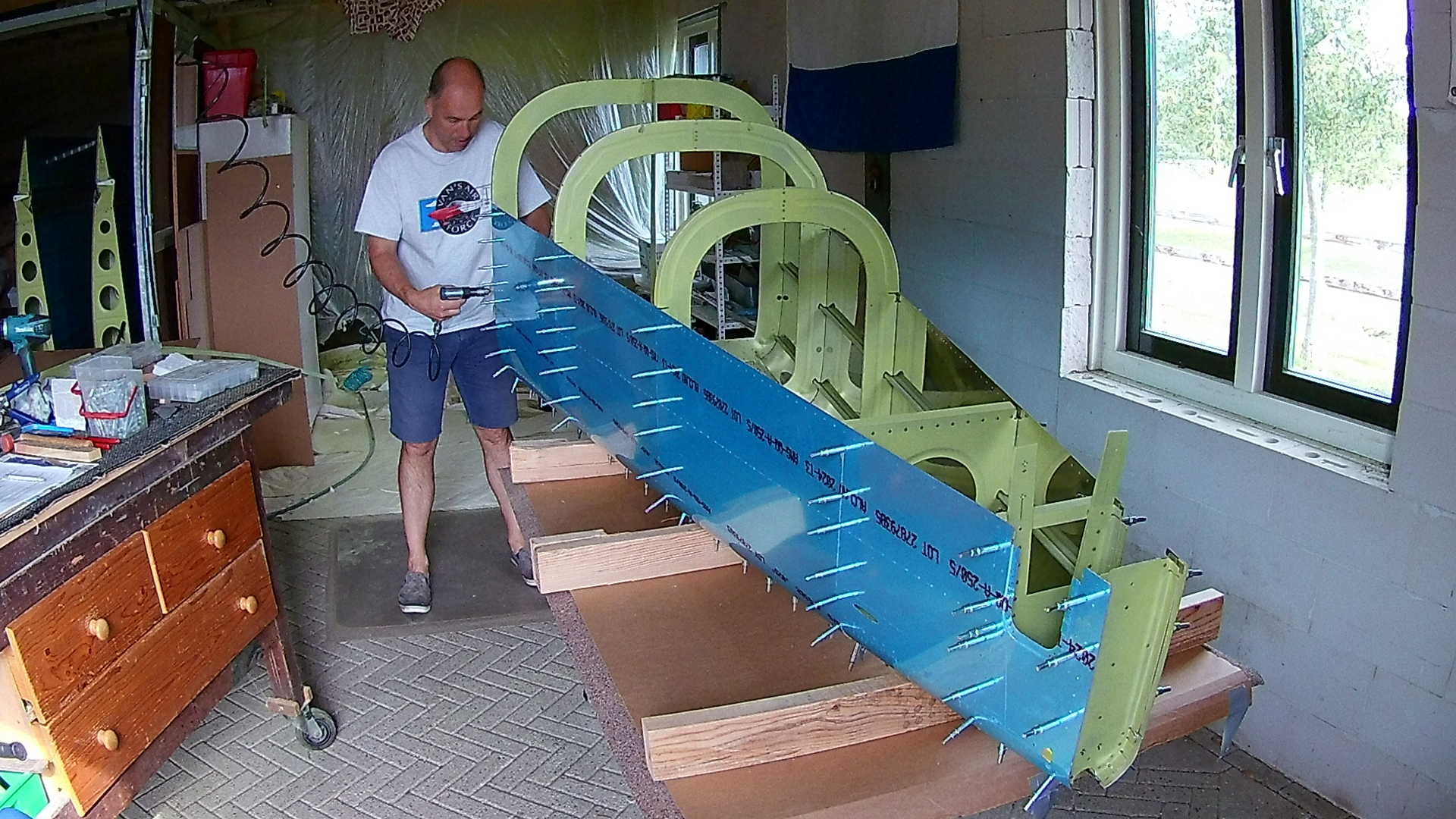 As always I do not use an "official" #40 drill bit, but a 2mm "standard" drill that it's a fraction smaller and a lot cheaper. This way I keep my good drill bits in shape.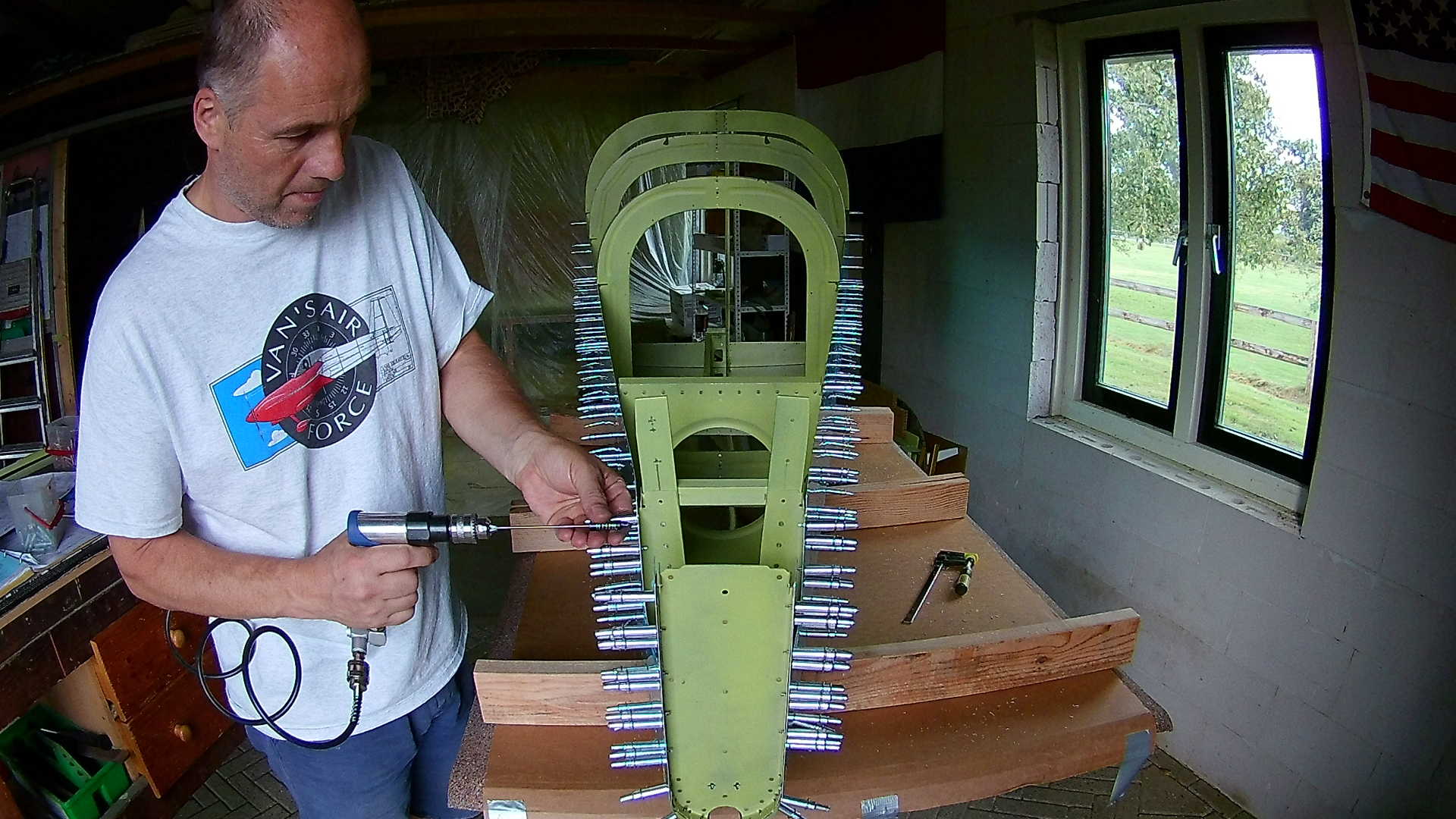 With all the holes drilled in the center of the J-channel and clecoed, I can start match-drilling all the holes to the final size.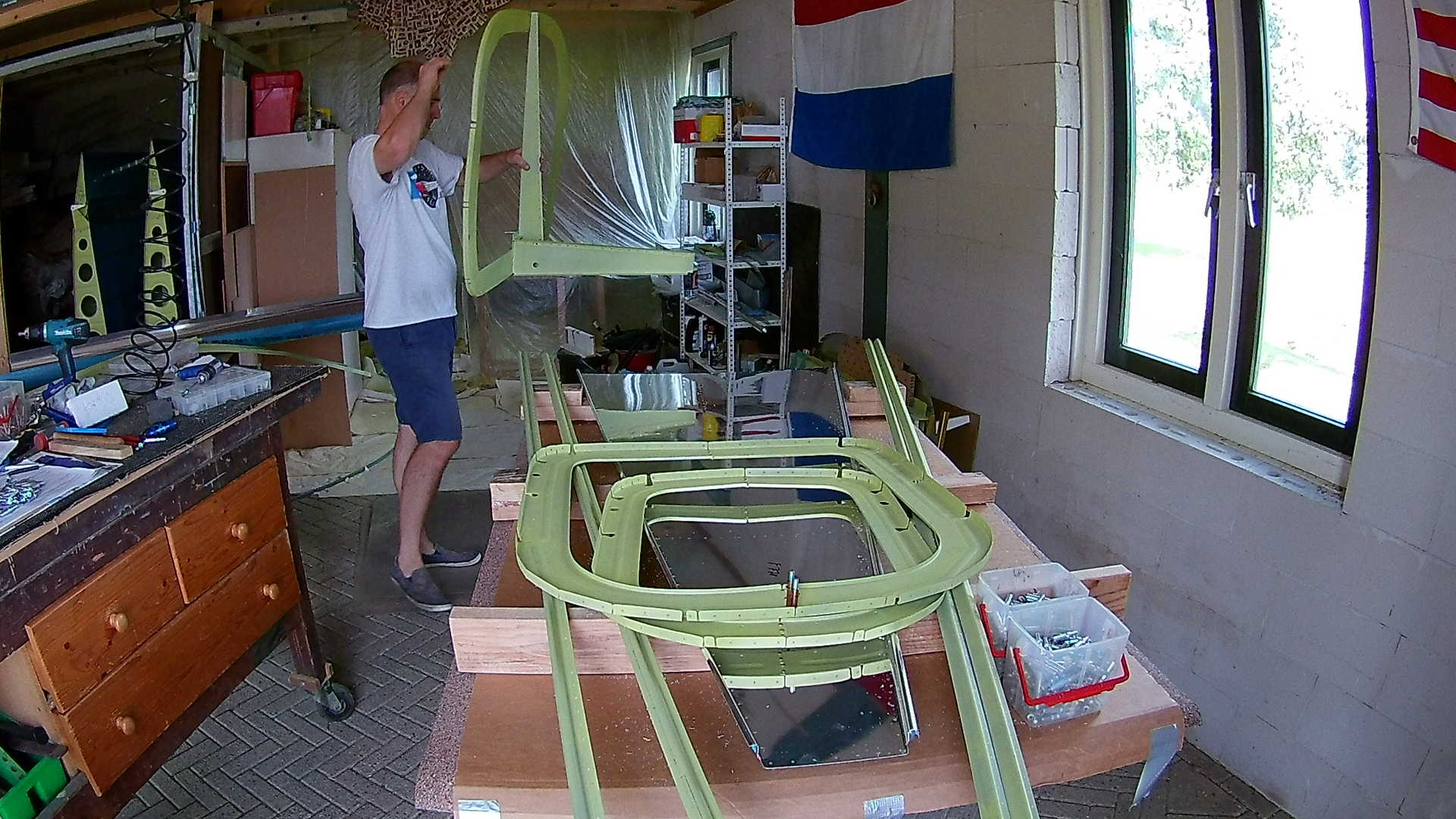 Only to end with disassembling the whole structure, to be able to prime the parts (sigh).
Time: 4 Hours, Rivets: 0/0 (2019-08-31)
Time: 5 Hours, Rivets: 0/0 (2019-09-01)
Video