Although may goal was to start working on the center section, I still had to rivet part of the tail cone.
Since my dad had some time, we started with that first.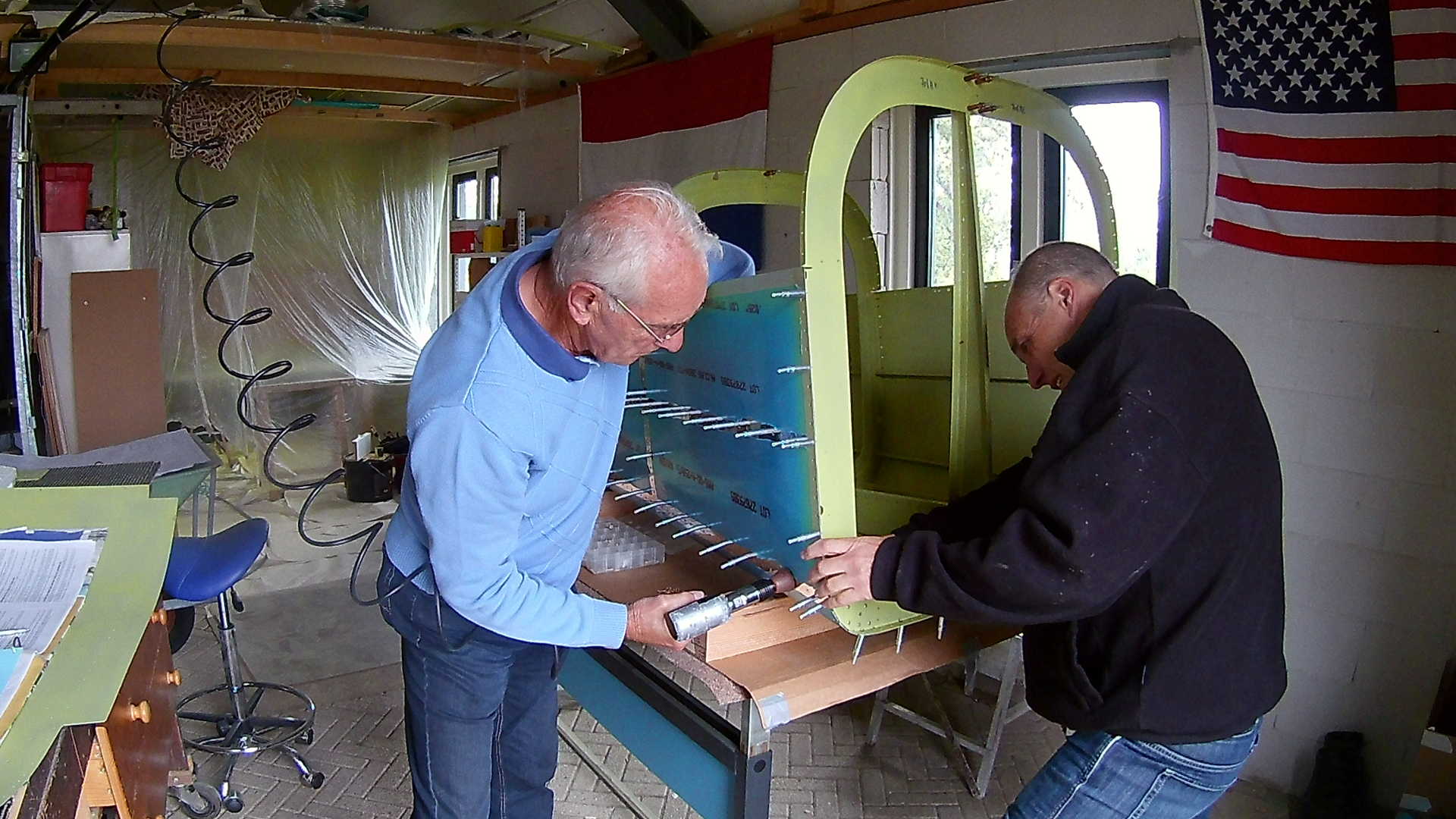 Many rivets at the end of the tail cone could be set with the squeezer, but those deeper in there are hard, because of he close confines.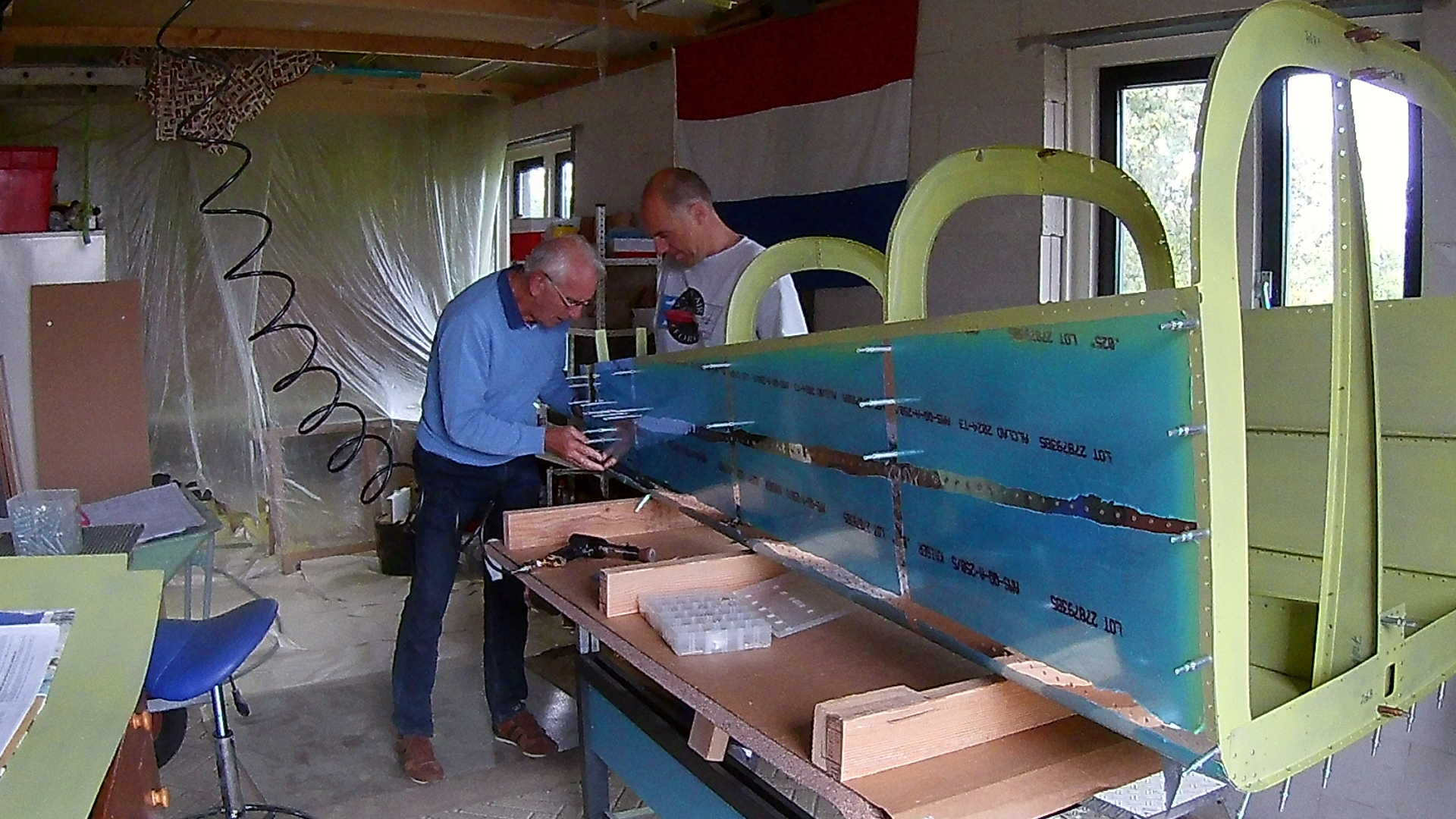 I screwed up several rivets, so I had to drill those out. I keep a "score" on rivets I need to reset. Currently the count is 121 rivets fubared.
The good news is it is just a little over 1% and it's going down.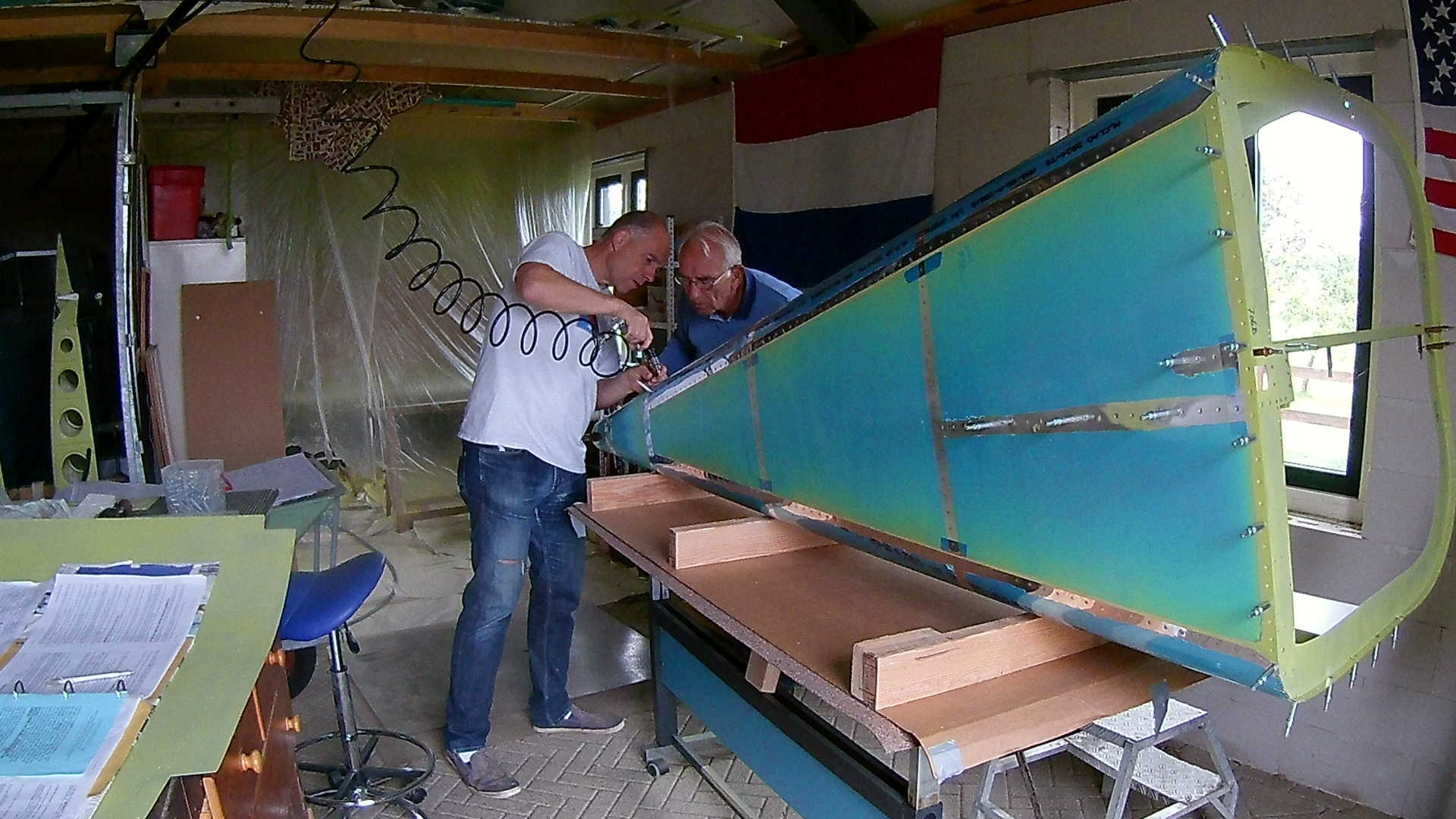 Alright tail cone is finished. Let's check the drawings on how to start with the center section.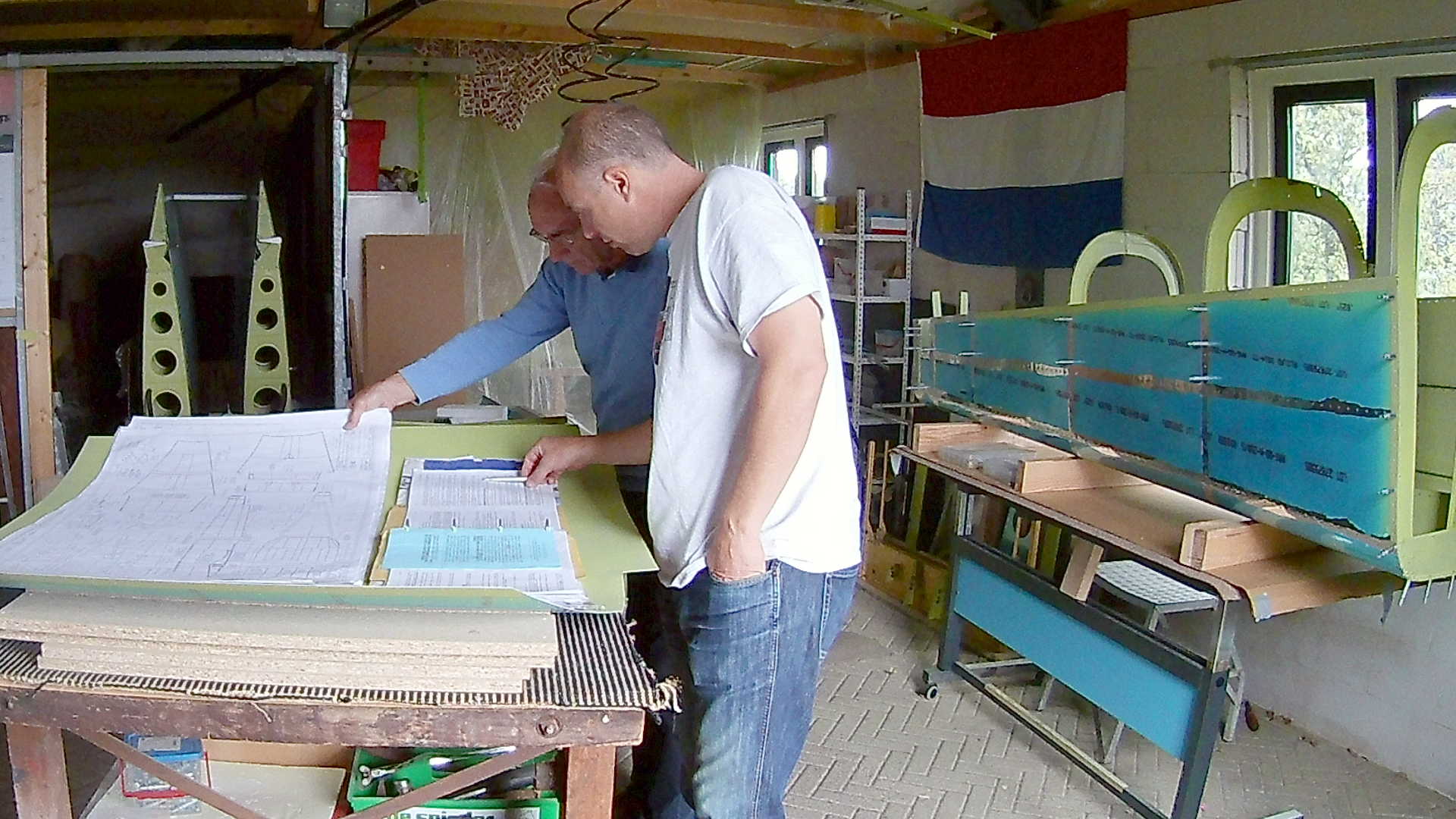 While my dad starts dimpling the skin, I start working on the ribs. He uses the DRDT-2, while I use the squeezer.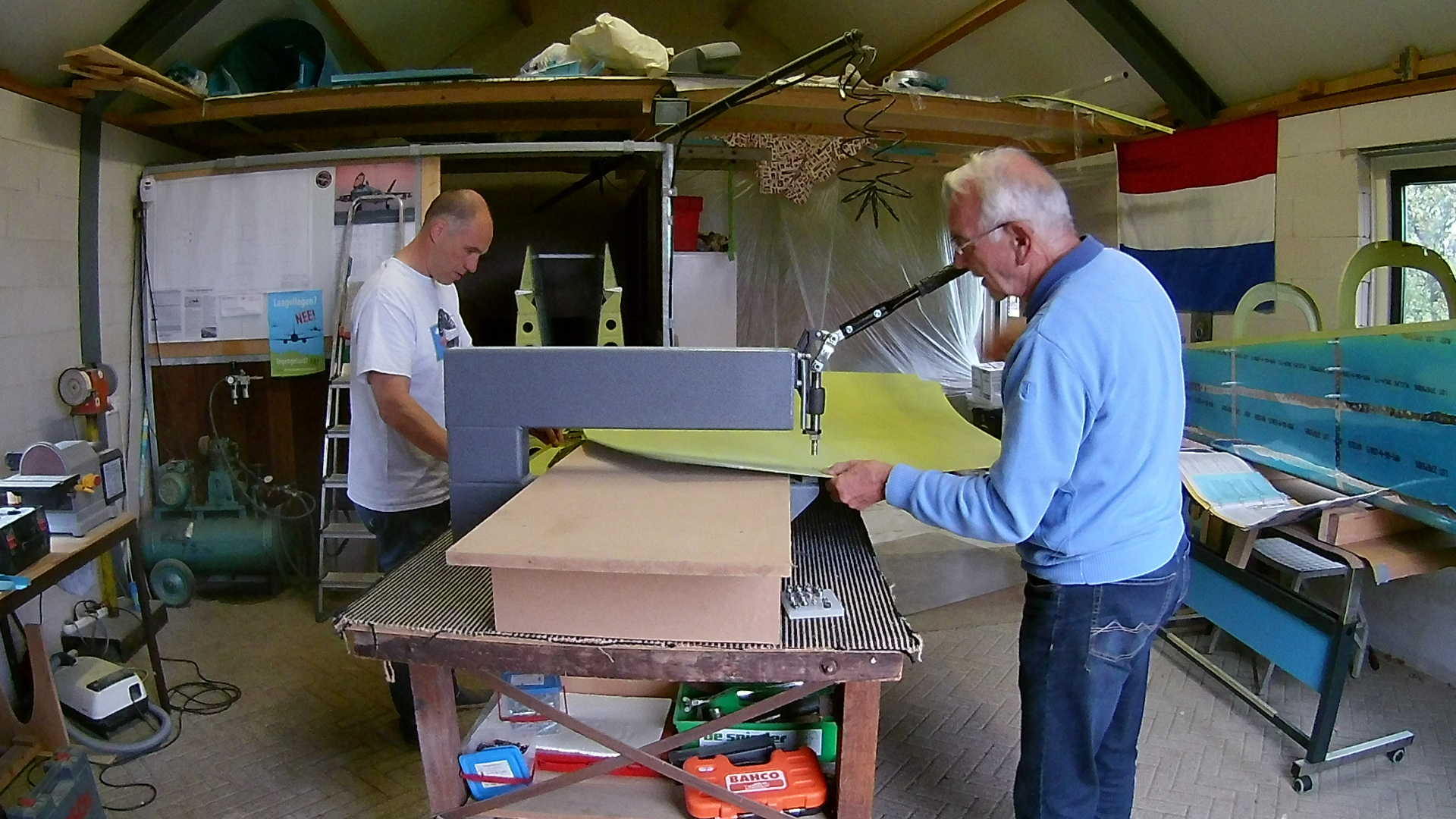 Here you can see one of the two inner ribs of the seat center section, where the small part is sawed out.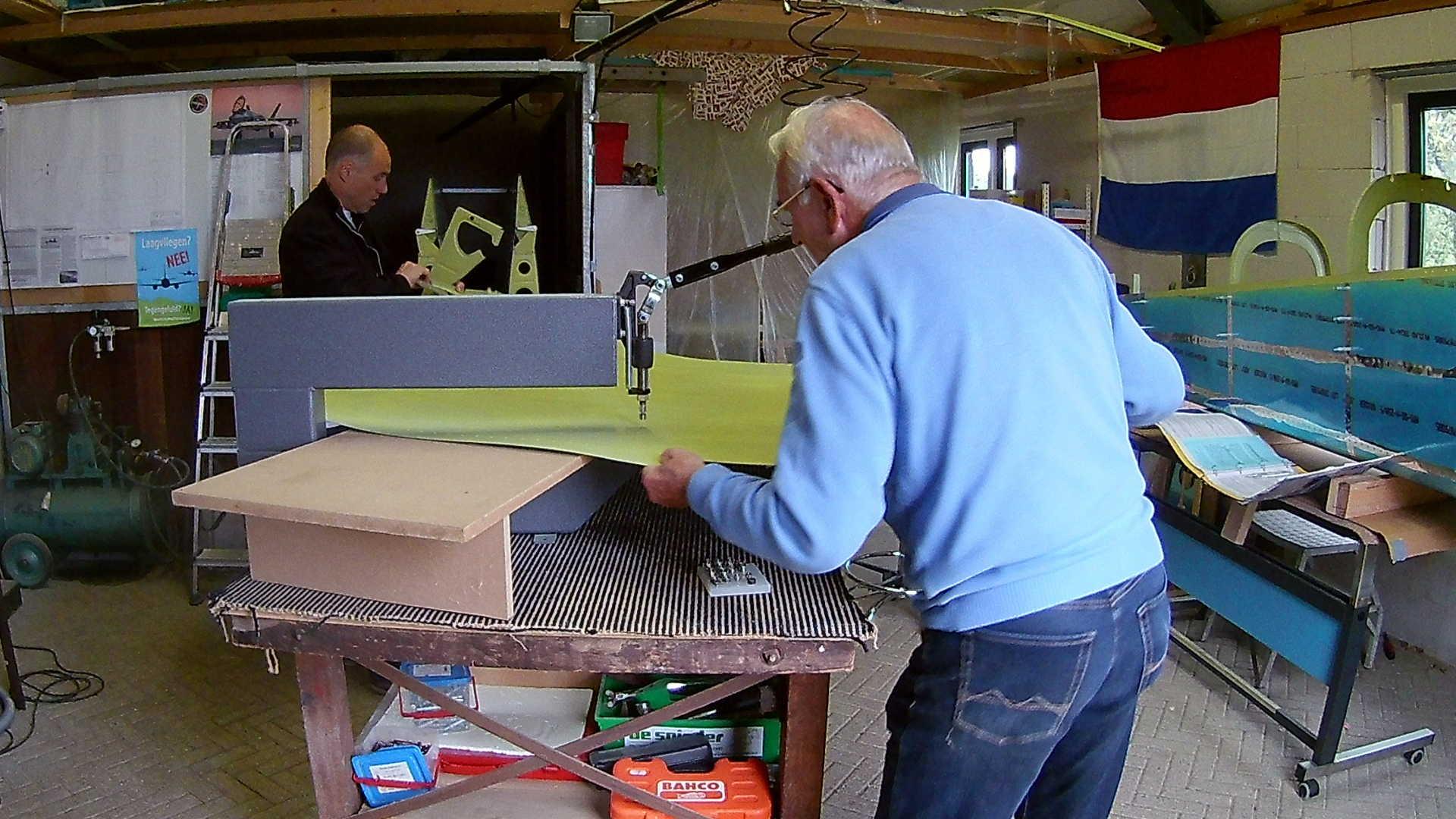 I've prepared and primed all the parts, so next time we can start assembling the center section.
Time: 6 Hours, Rivets:   0/0 (2019-09-21)
Time: 3 Hours, Rivets:   0/0 (2019-09-28)
Time: 4 Hours, Rivets: 197/2 (2019-09-29)
Video