The Forward Bulkheads are all forward of the main bulkhead. As you can see it consists of vertical (bulkheads) and horizontal (longerons) parts that connect the firewall to the main bulkhead and the skin.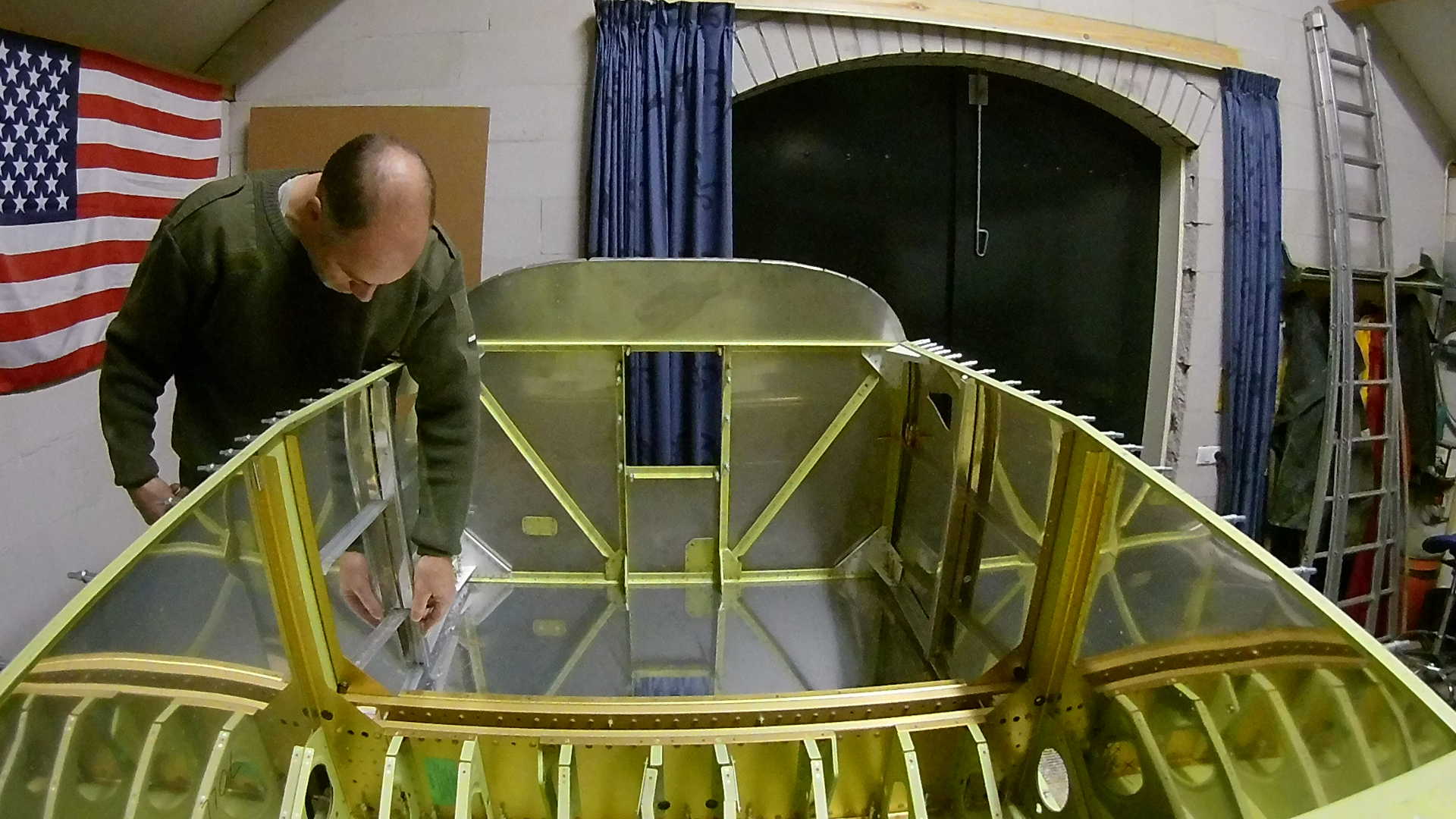 Here is the doubler for the RV-7 (taildragger). The RV-7A (nose wheel) has a different doubler, as it holds the main gear. The main gear of the RV-7 is at the forward of the firewall.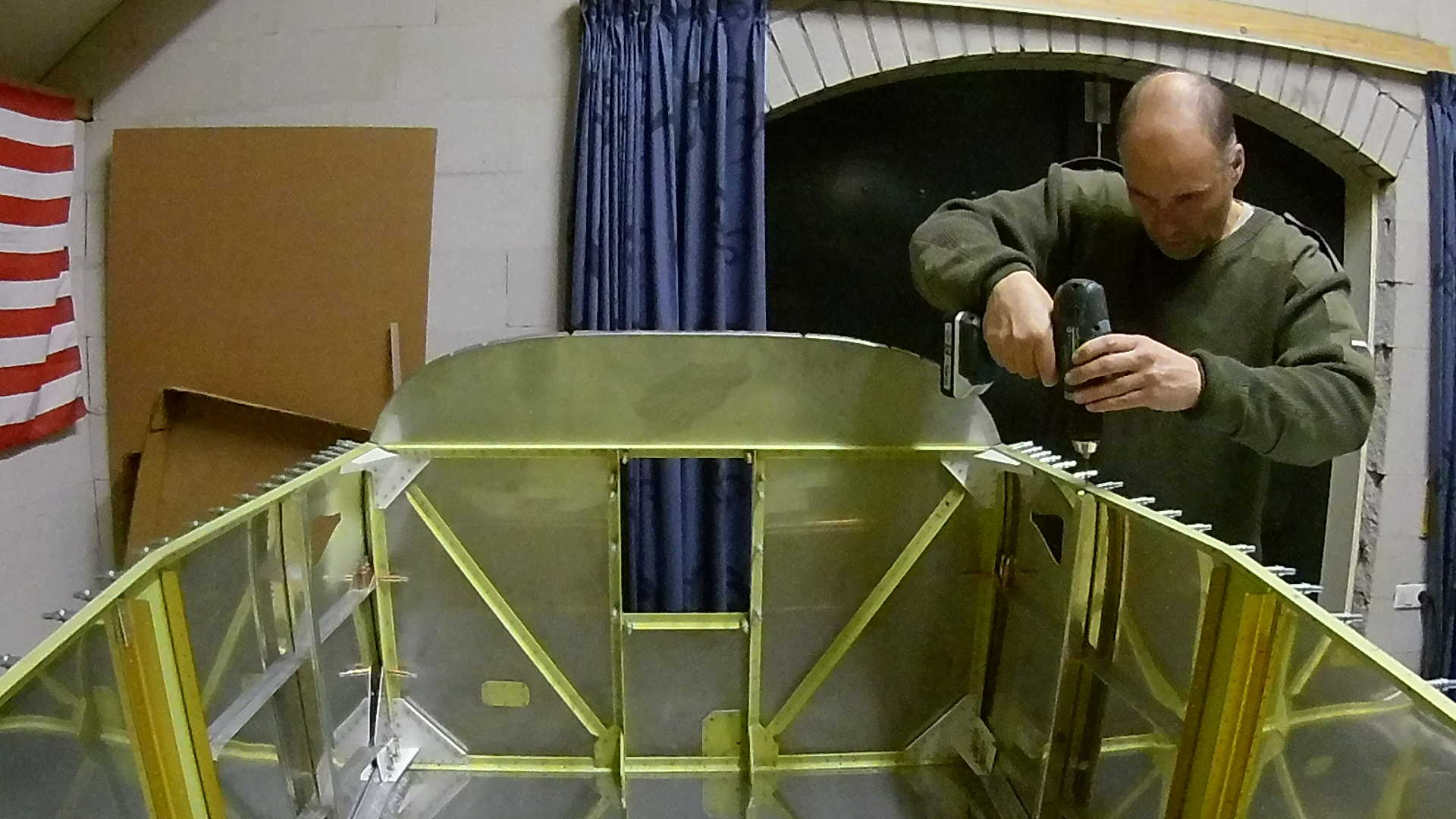 The top of the bulkhead needs to be attached to the main longeron.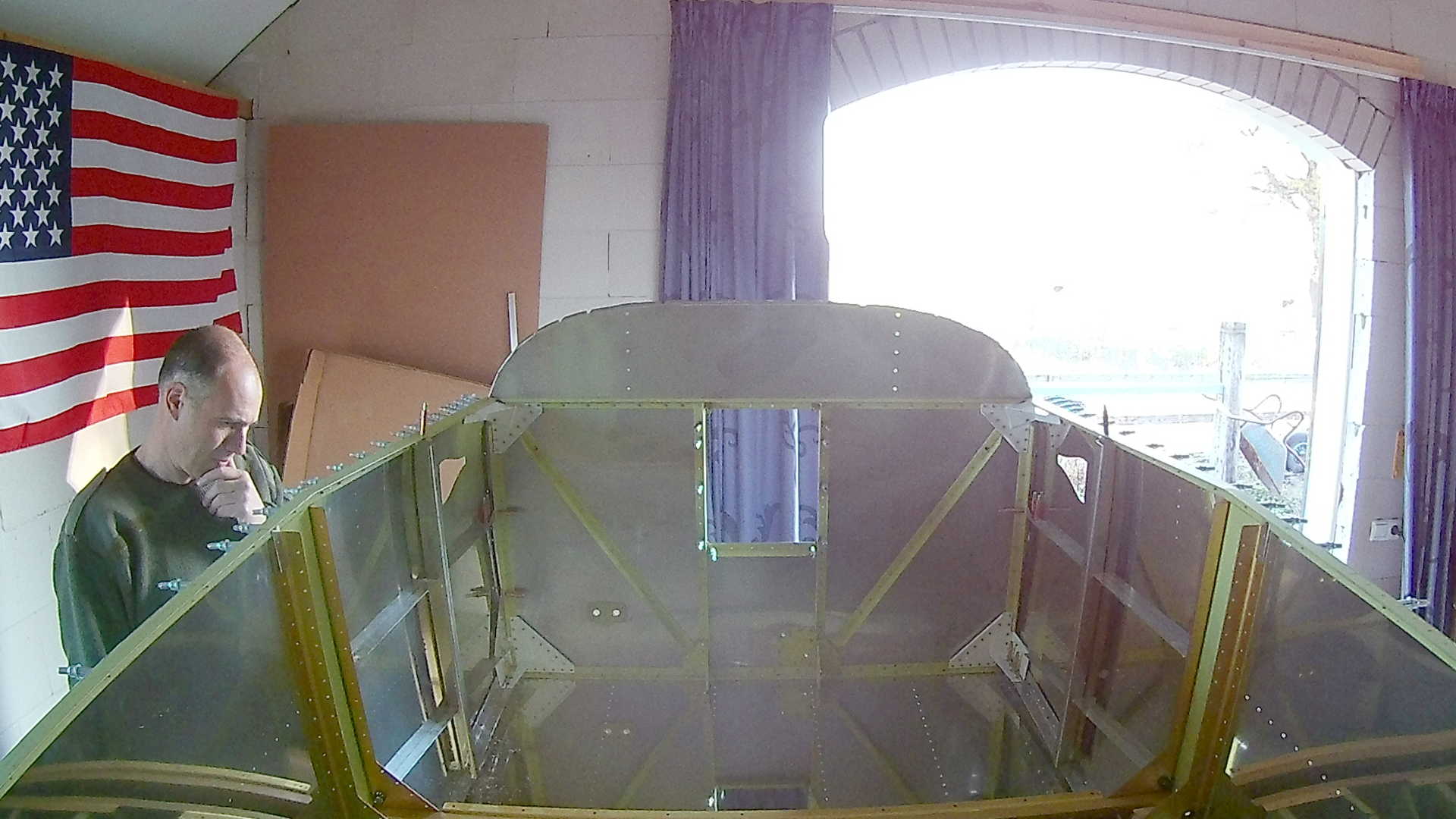 It's a bit puzzling how the tank attach angle should be riveted and bolted to the outside of the fuselage.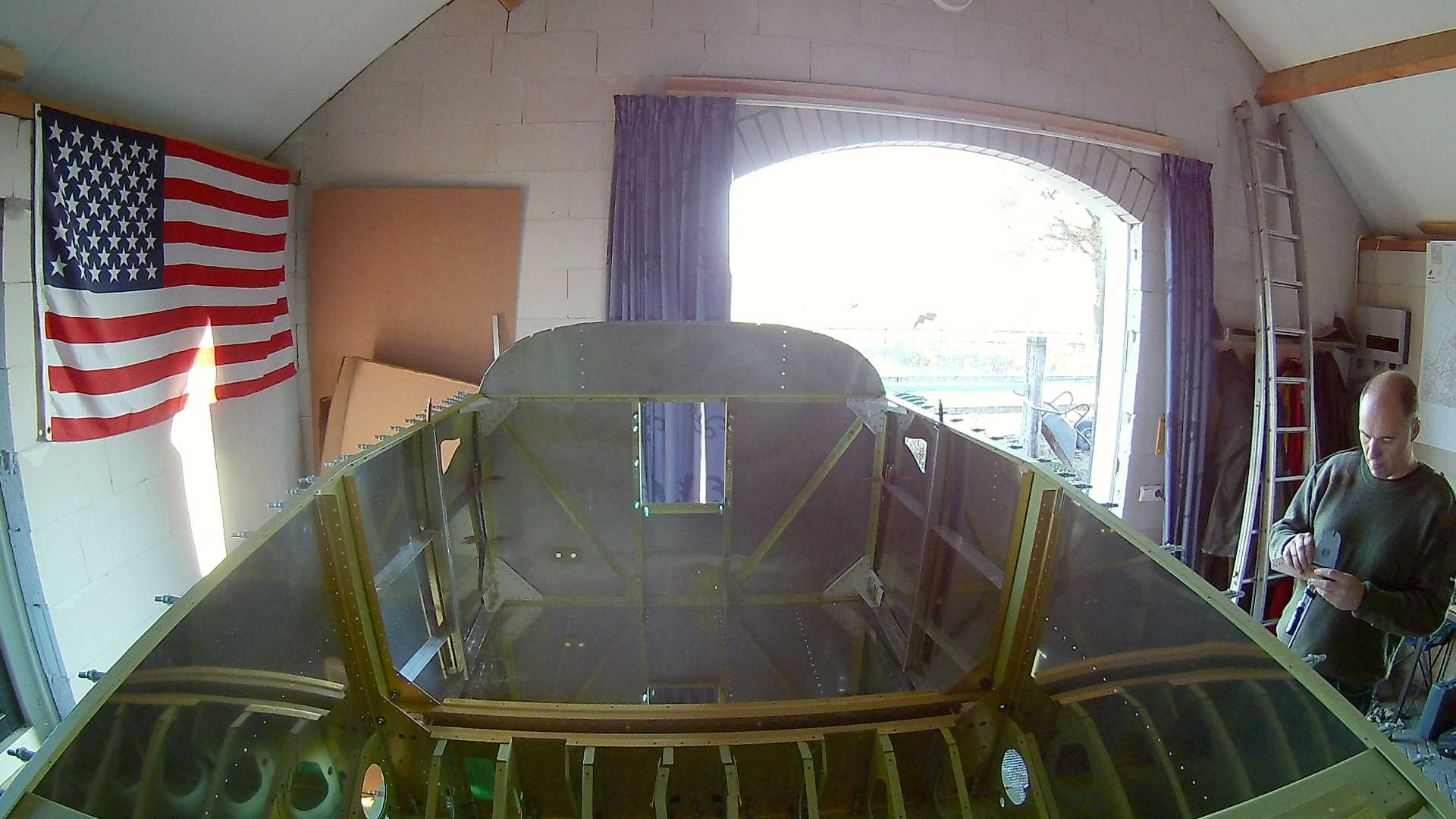 Here I'm working on that tank attach angle and I'm wondering if this will actually be close the the tank and how on earth I will be able to connect those.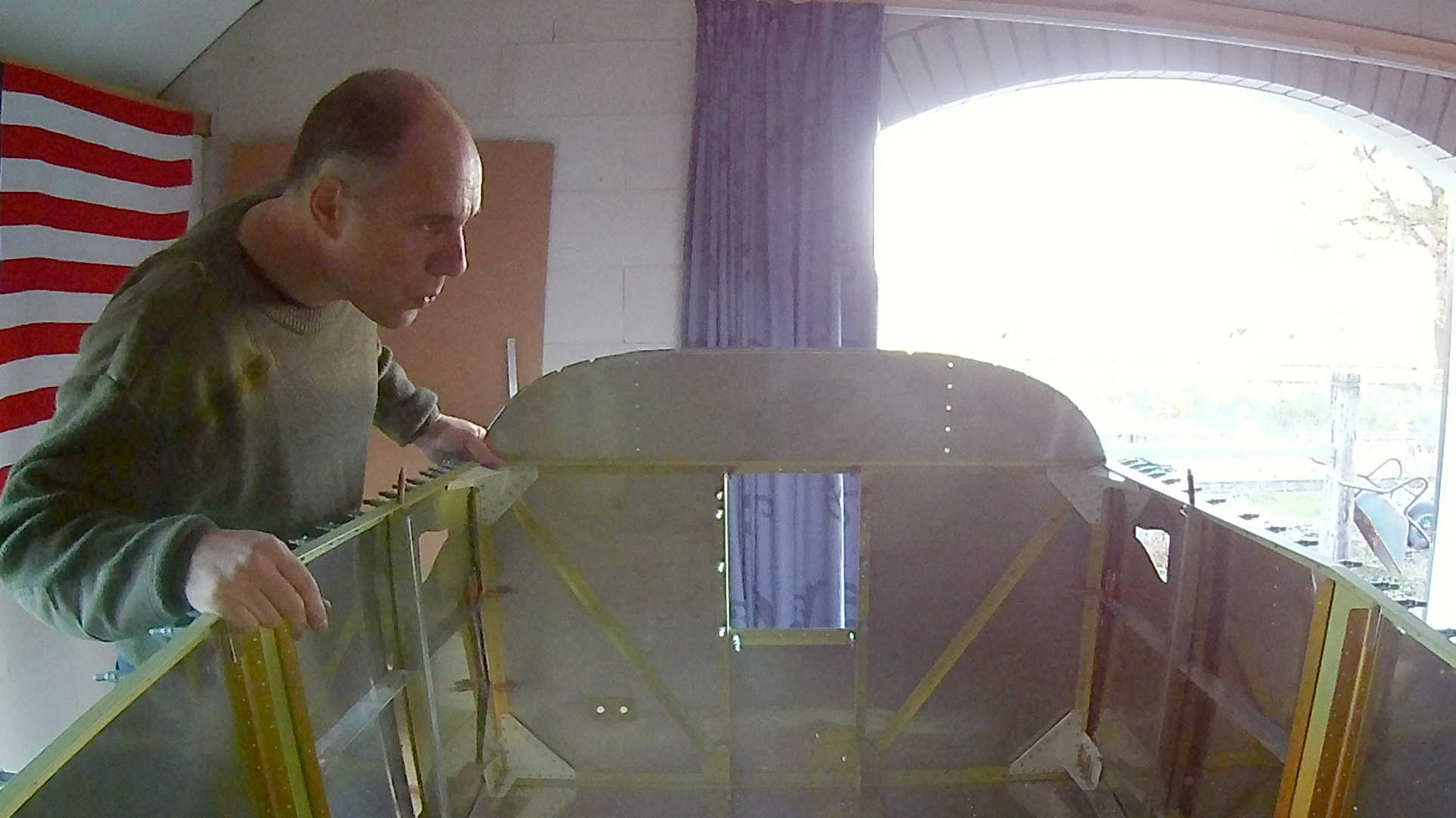 Checking (and whistling) to see if I got all the parts completed.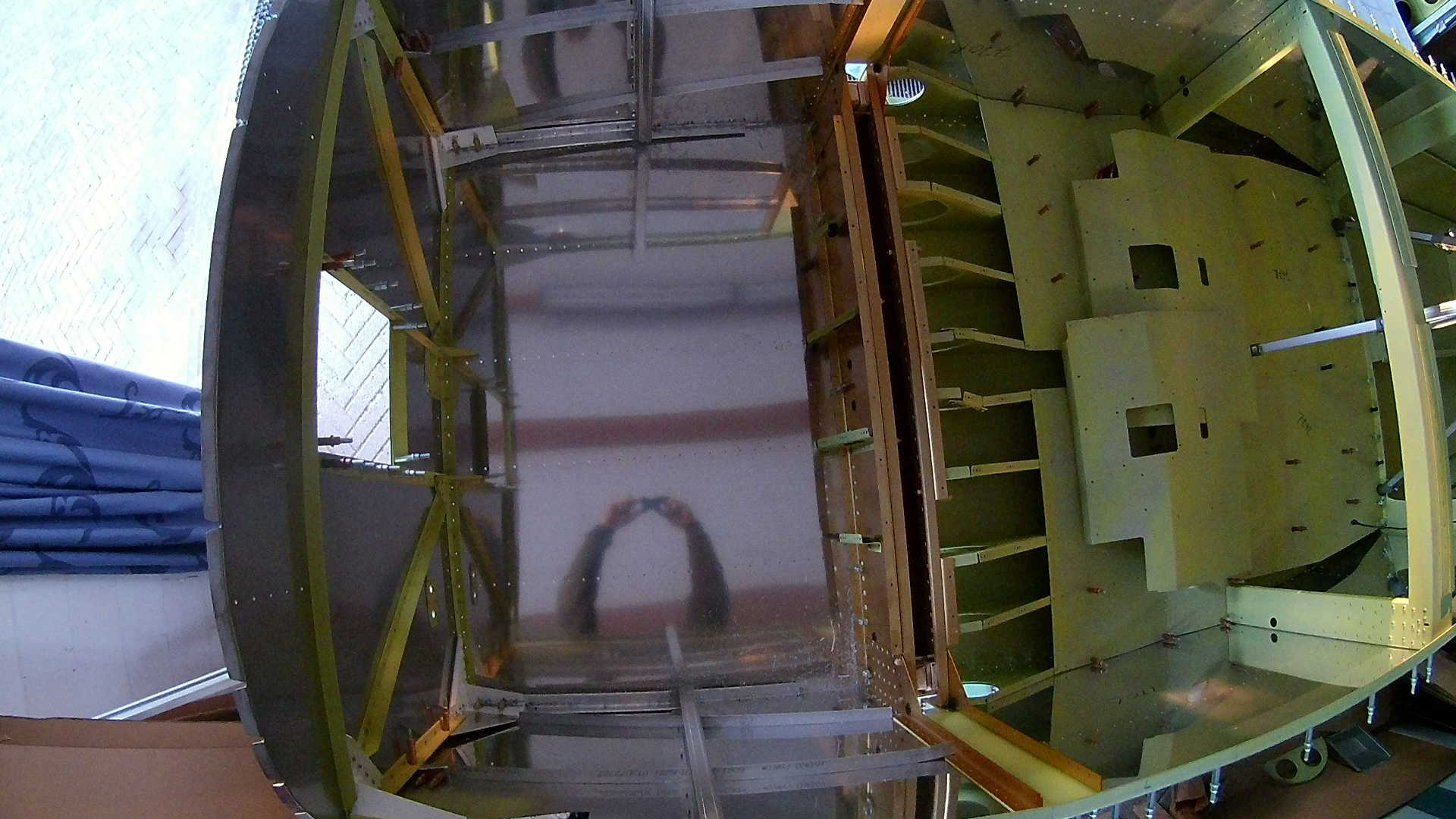 top view forward fuselage.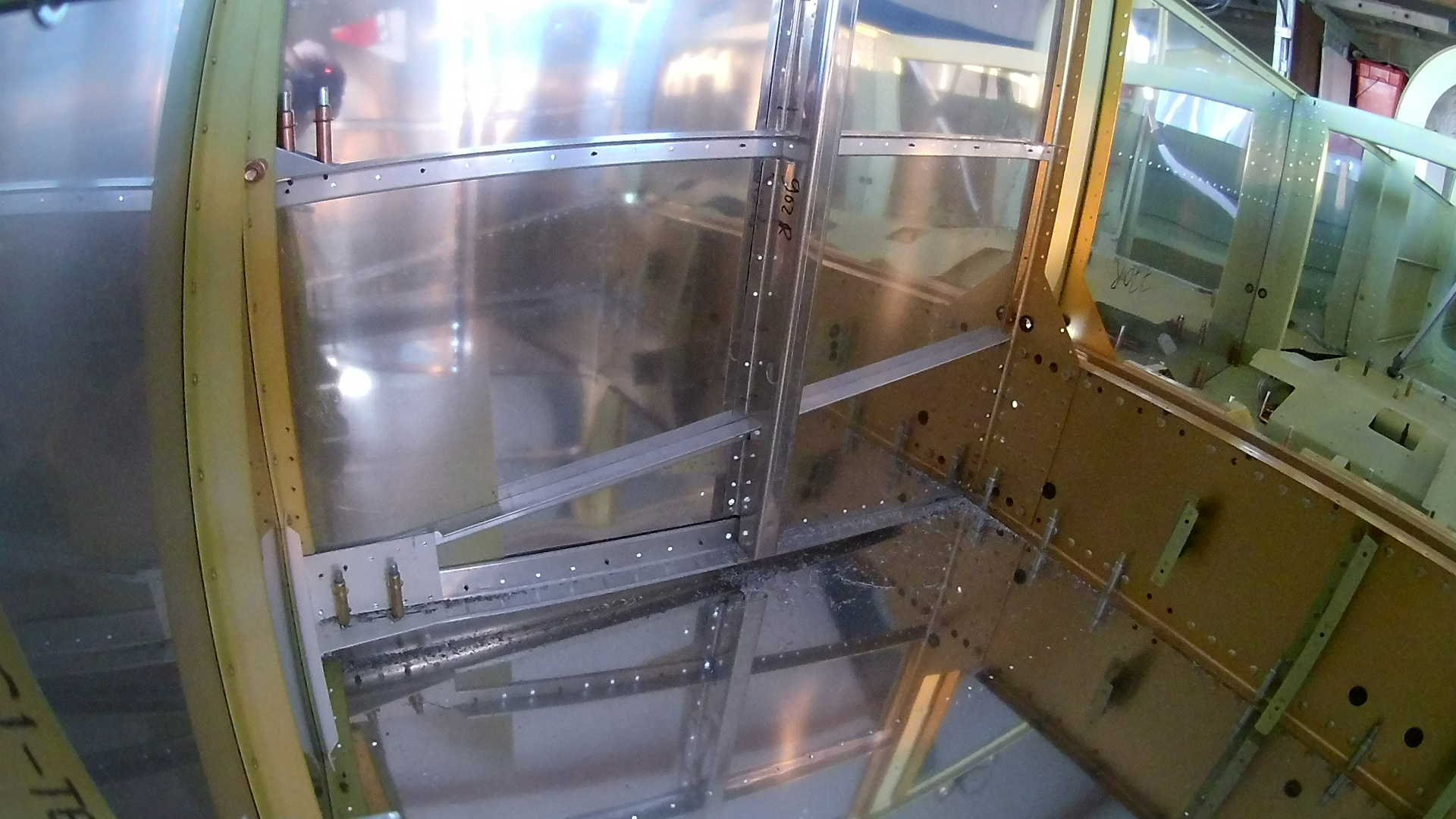 Left side.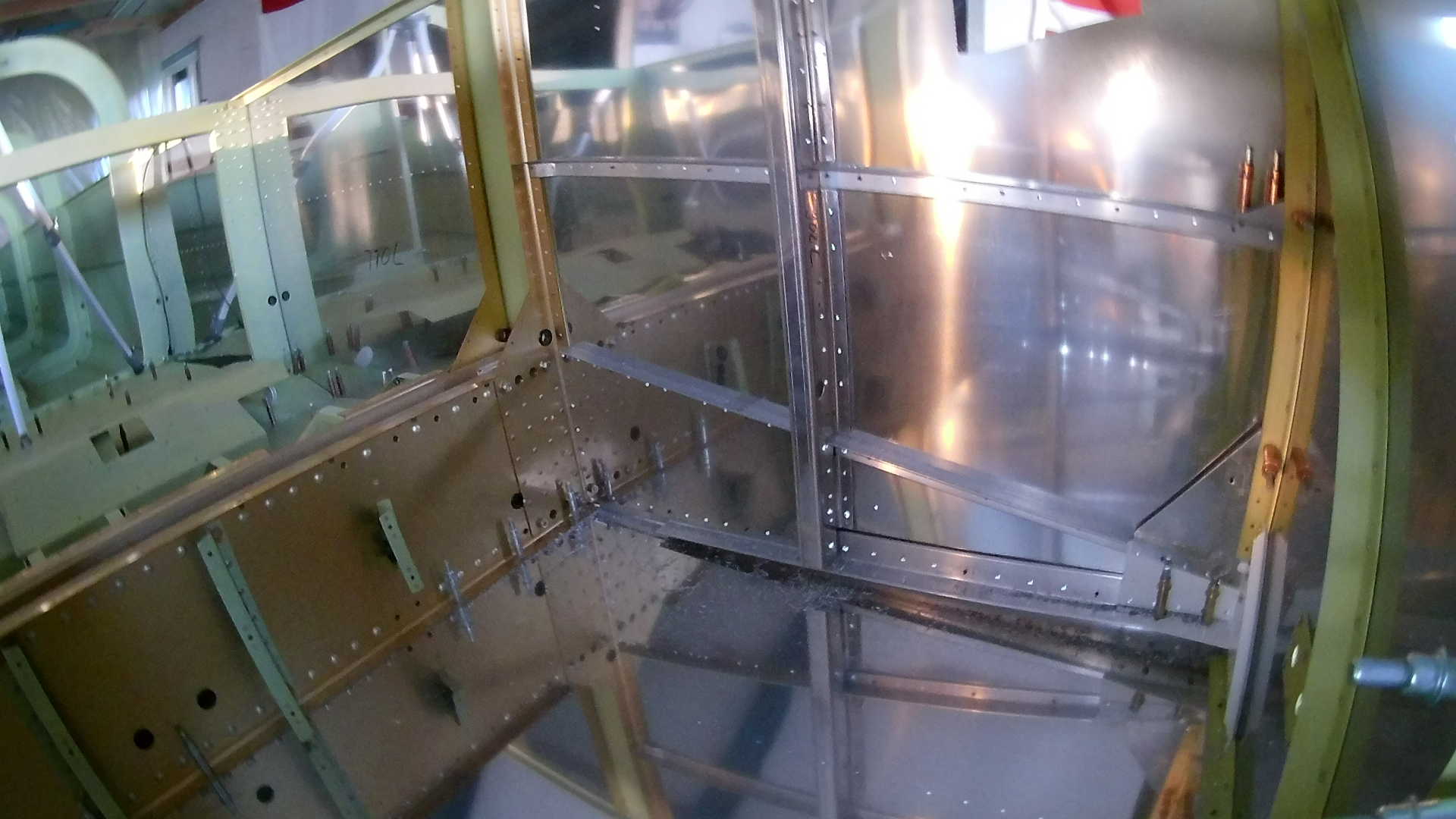 Right side,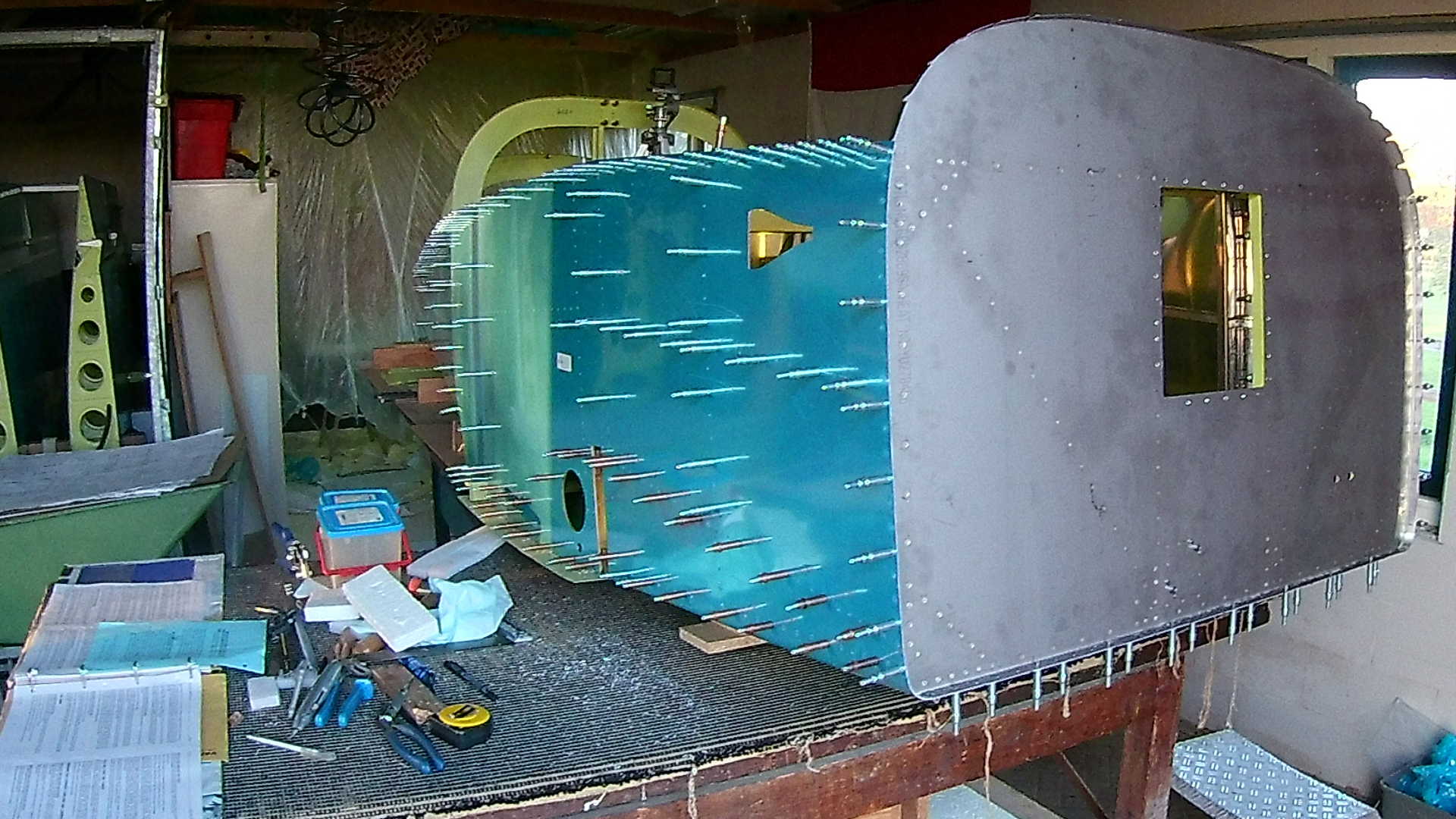 Overview.
Time: 3 Hours, Rivets: 0/0 (2019-11-06)
Time: 3 Hours, Rivets: 0/0 (2019-11-09)
Time: 4 Hours, Rivets: 0/0 (2019-11-10)
Video