On the last day of 2019 and the second day of 2020, I worked on the Fuselage (aft) Top Skins.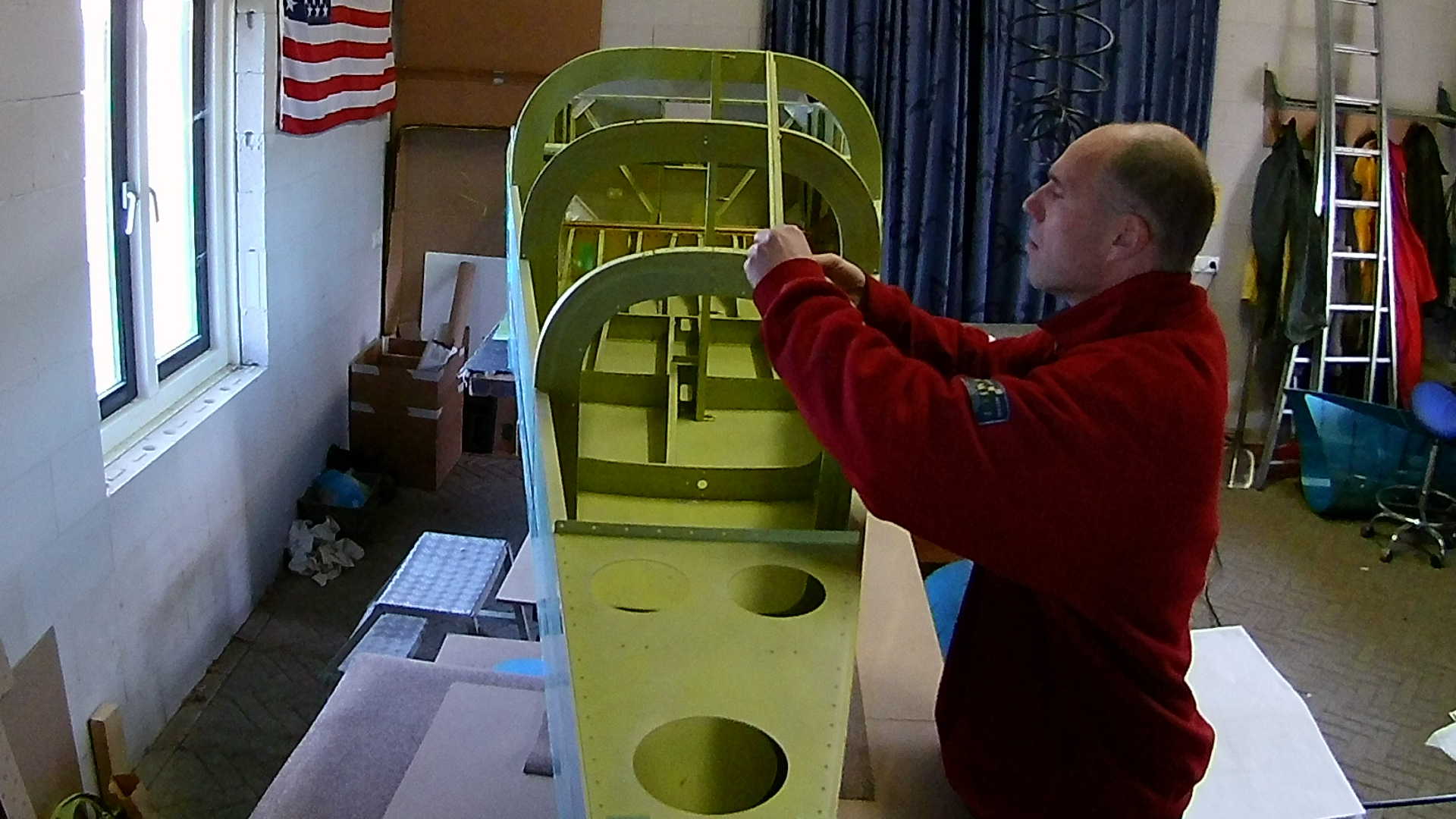 The two top Stringers cannot be clecoed to the bulkhead, because it would prevent attaching the Top Skin itself. So according to the manual you have to tape it to the bulkhead.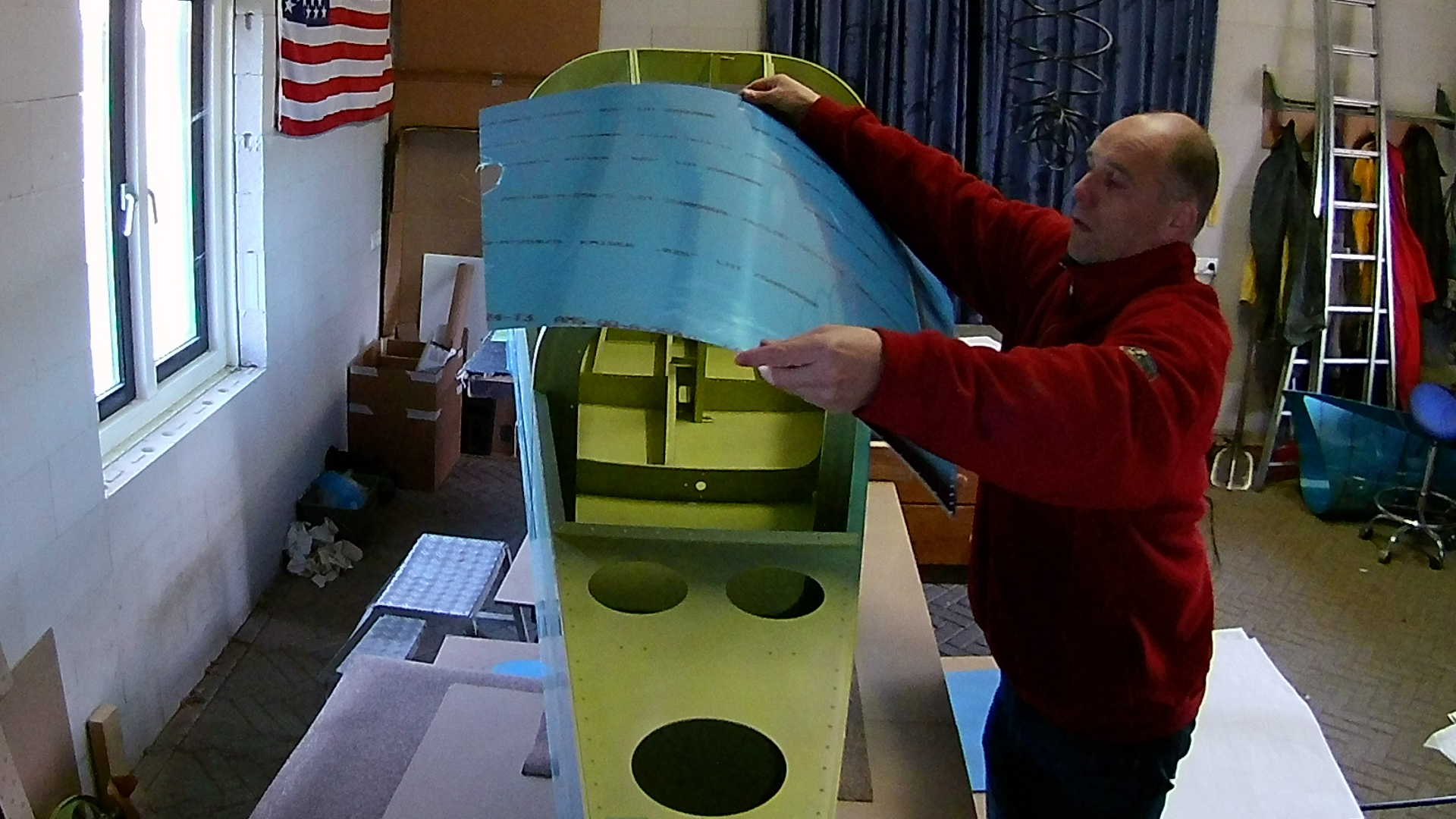 Now I can fit the most aft Top Skin.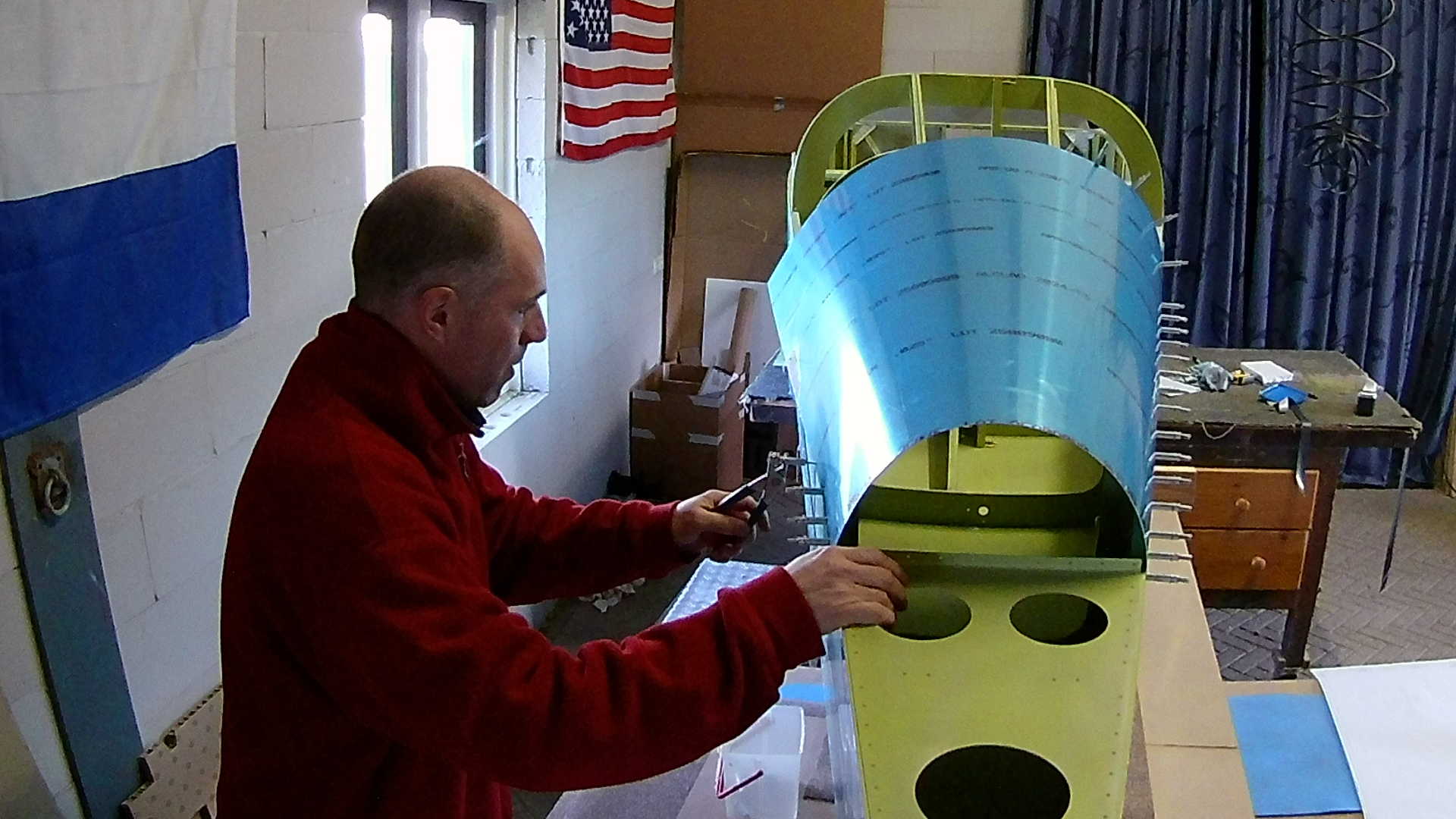 It's not easy to cleco it, because it's a tight fit and the order in which you fasten the cleco's determines how easy it is.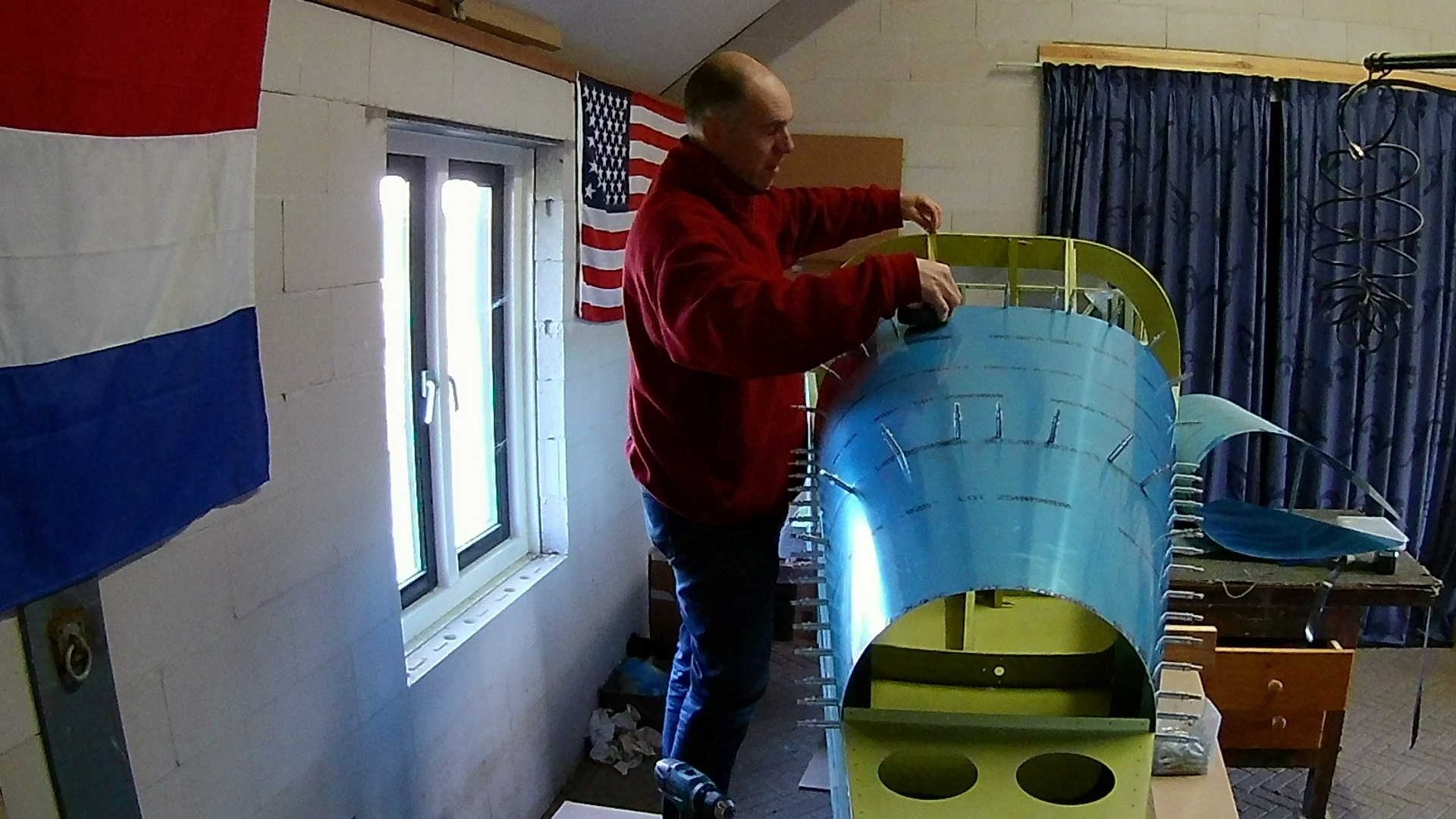 Now that the aft most Top Skin is attached, the distance between the two bulkheads is set. However you can't determine the location of the stringer. Since I didn't trust my tape, I measured the distance between the rivet lines on the forward (aft) Top Skin and marked it on the stringer to "center" it between the bulkheads.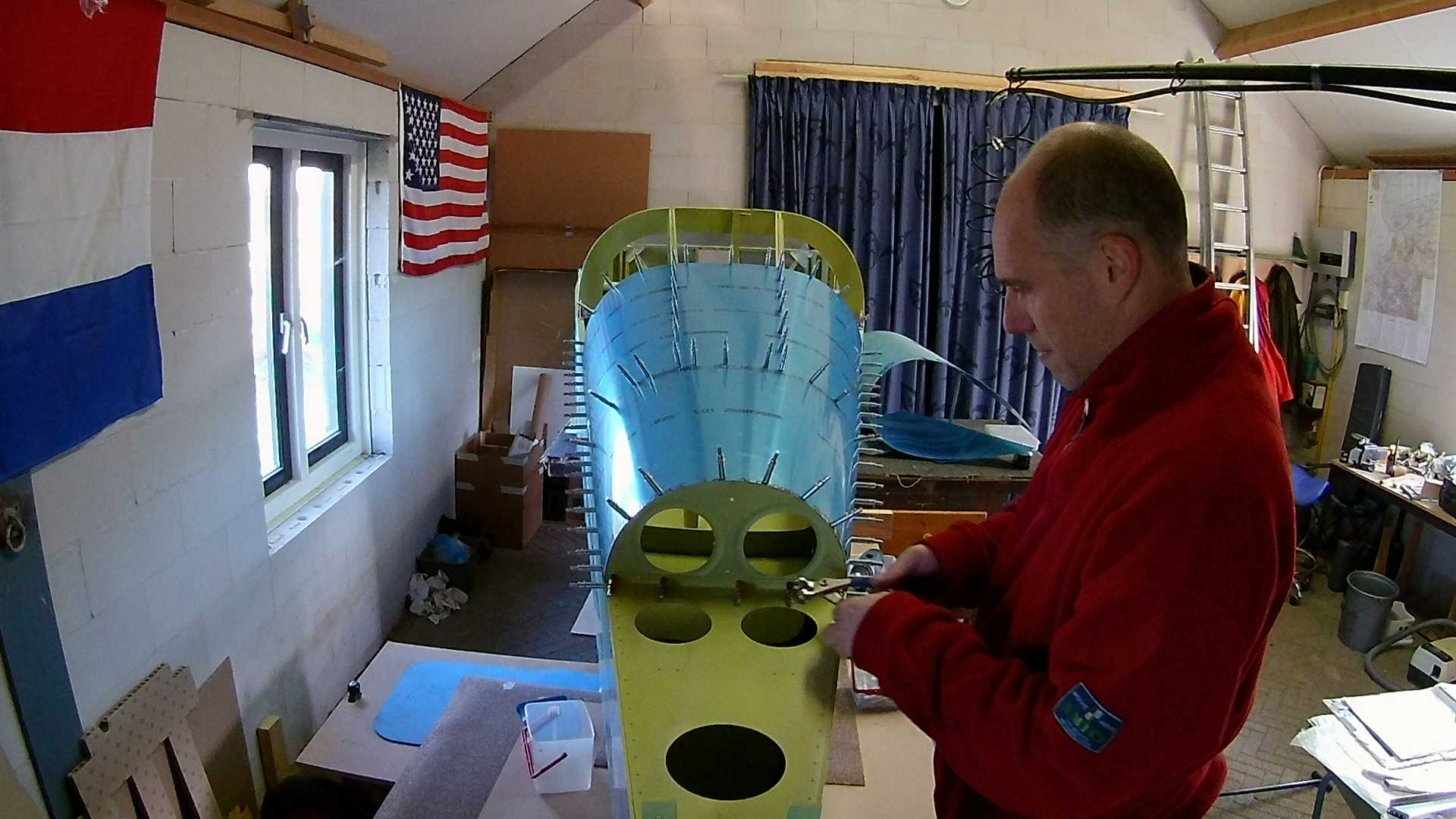 Adding the 709 bulkhead to the aft side. It's easy to insert and remove it.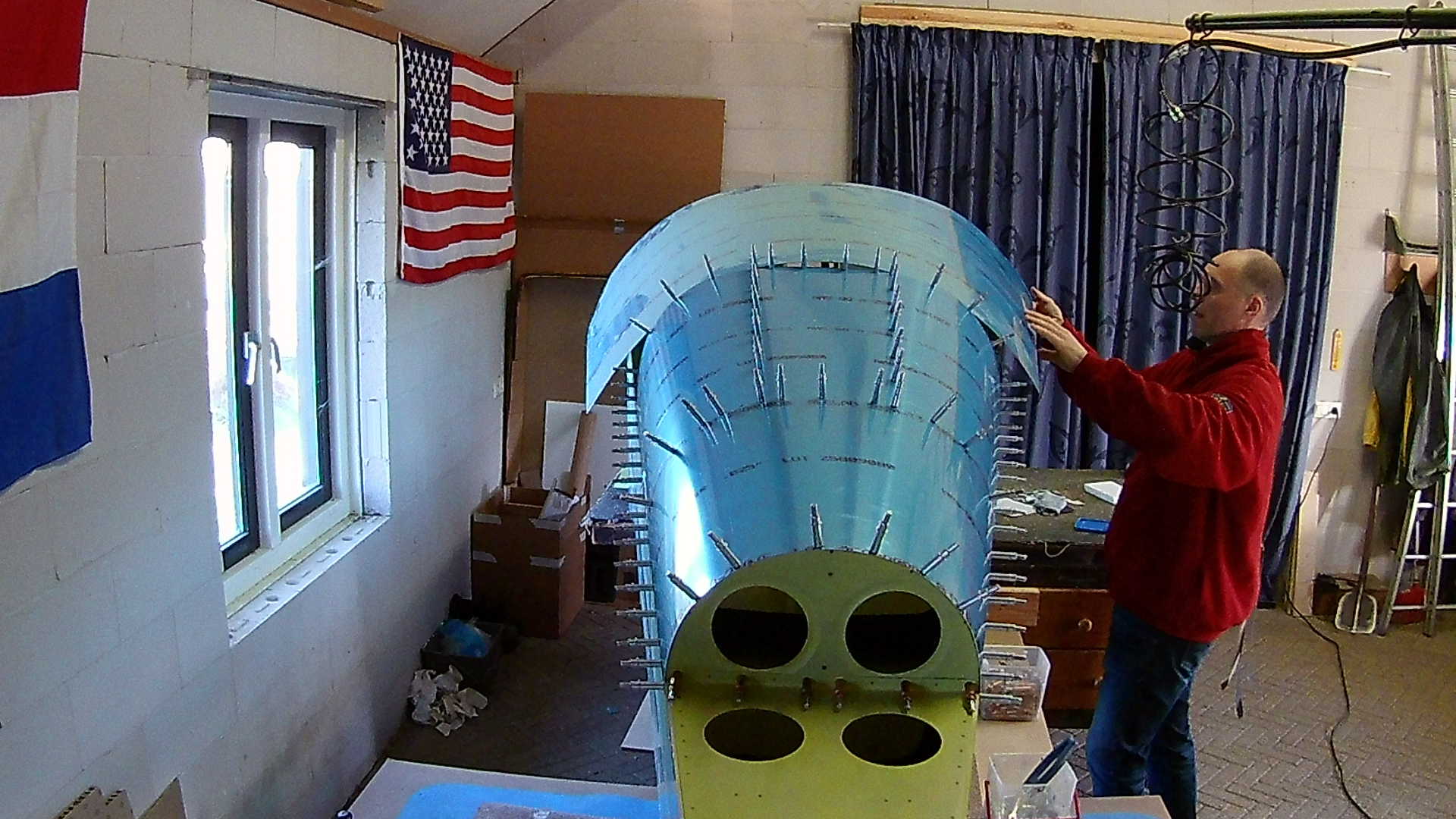 The forward (aft) Top Skin didn't fit nicely, I had to apply too much tension to insert the cleco's. So although the vinyl is thin, I determined to remove the inside vinyl on both the Top Skin as well as the overlapped outside vinyl.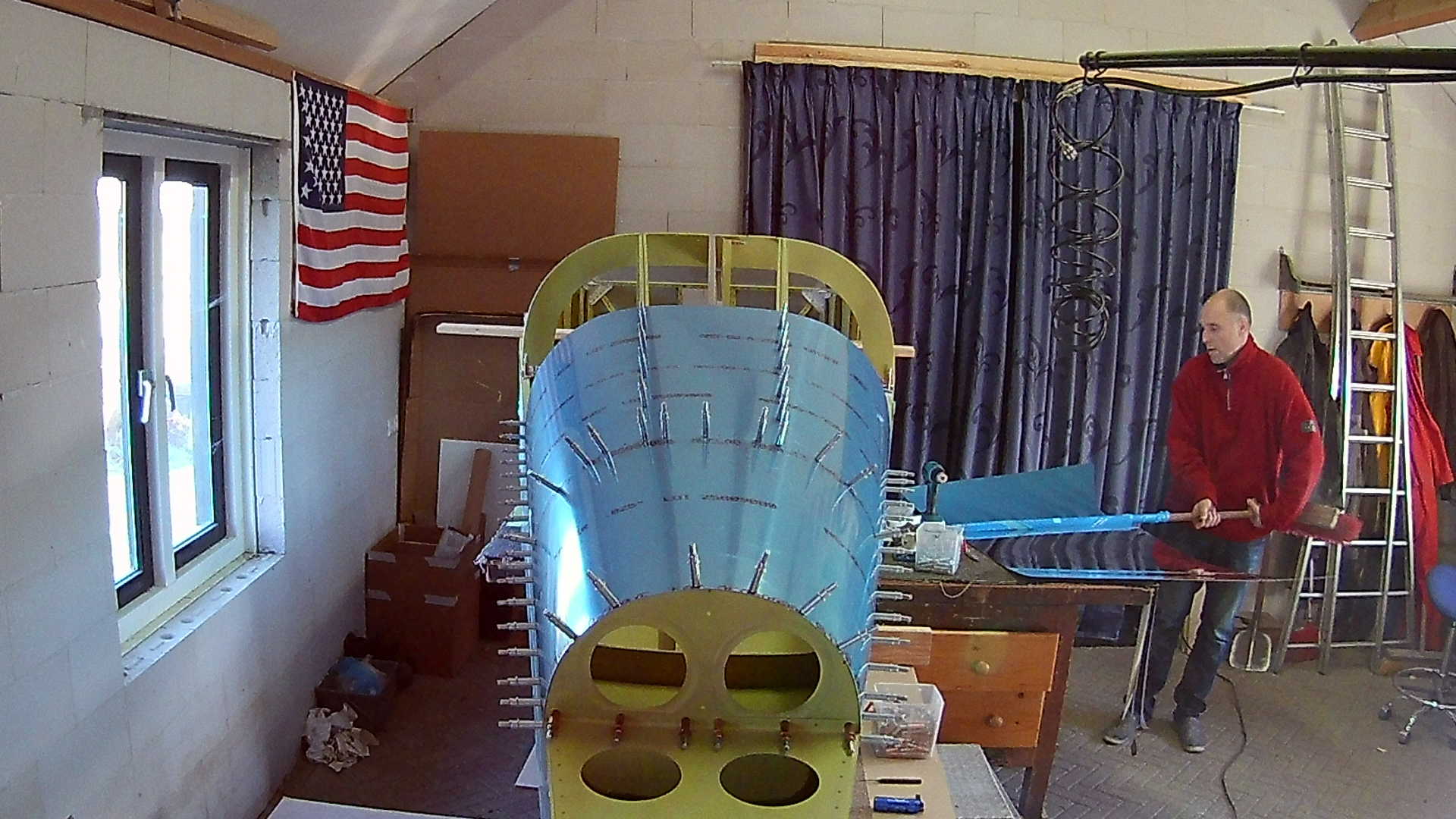 This worked better, although it's still a very tight fit. I needed to insert some cleco's on the inside, because I was unable to insert them from the outside. Besides the tight fit, the fact the holes are also under-sized makes it a hard combination.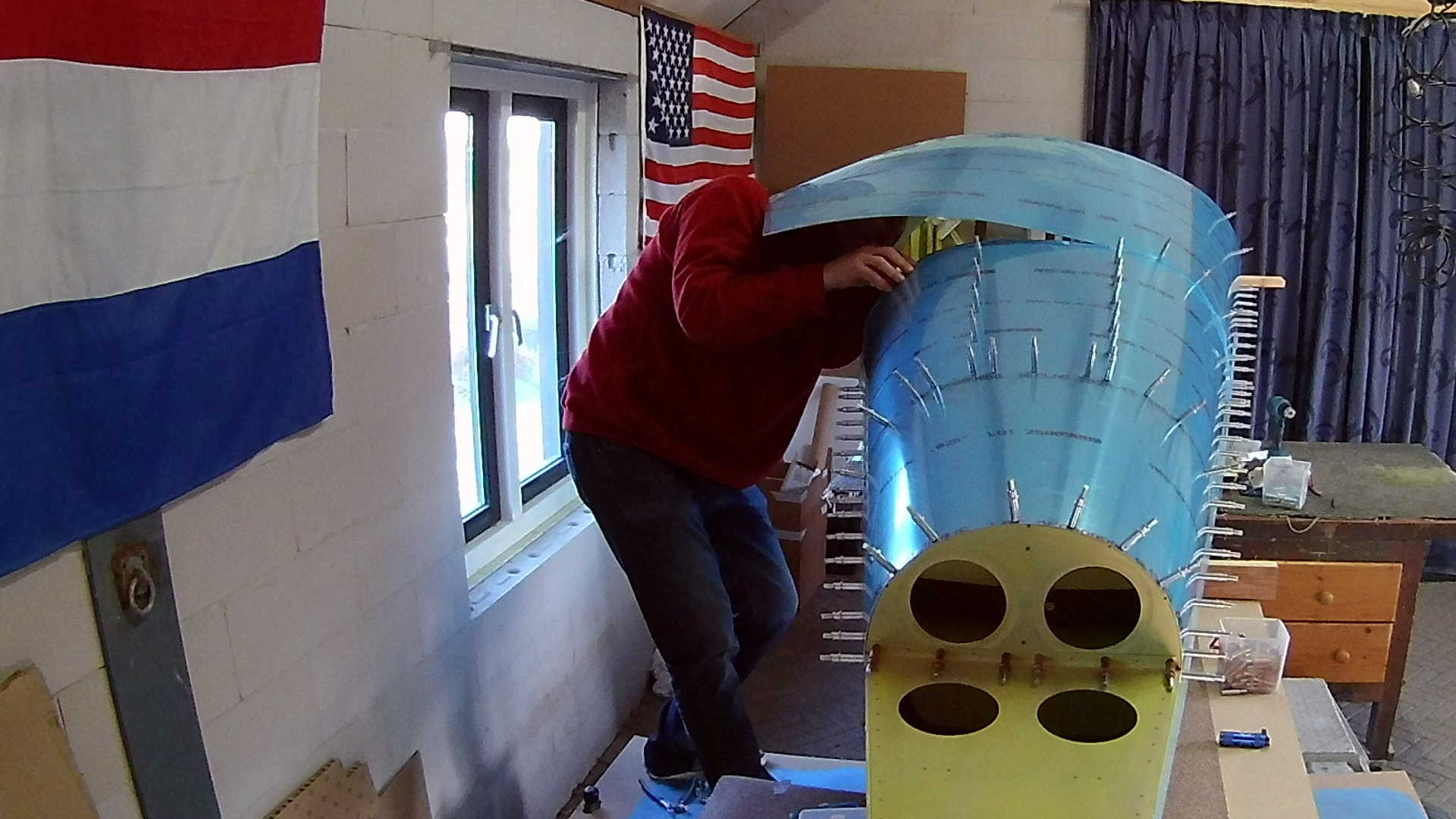 Another detail is clecoing the angle which attaches the rib / channel between the bulkheads. Apparently it's impossible to (for Van's) to pre-manufacture the channel, however I don't see why.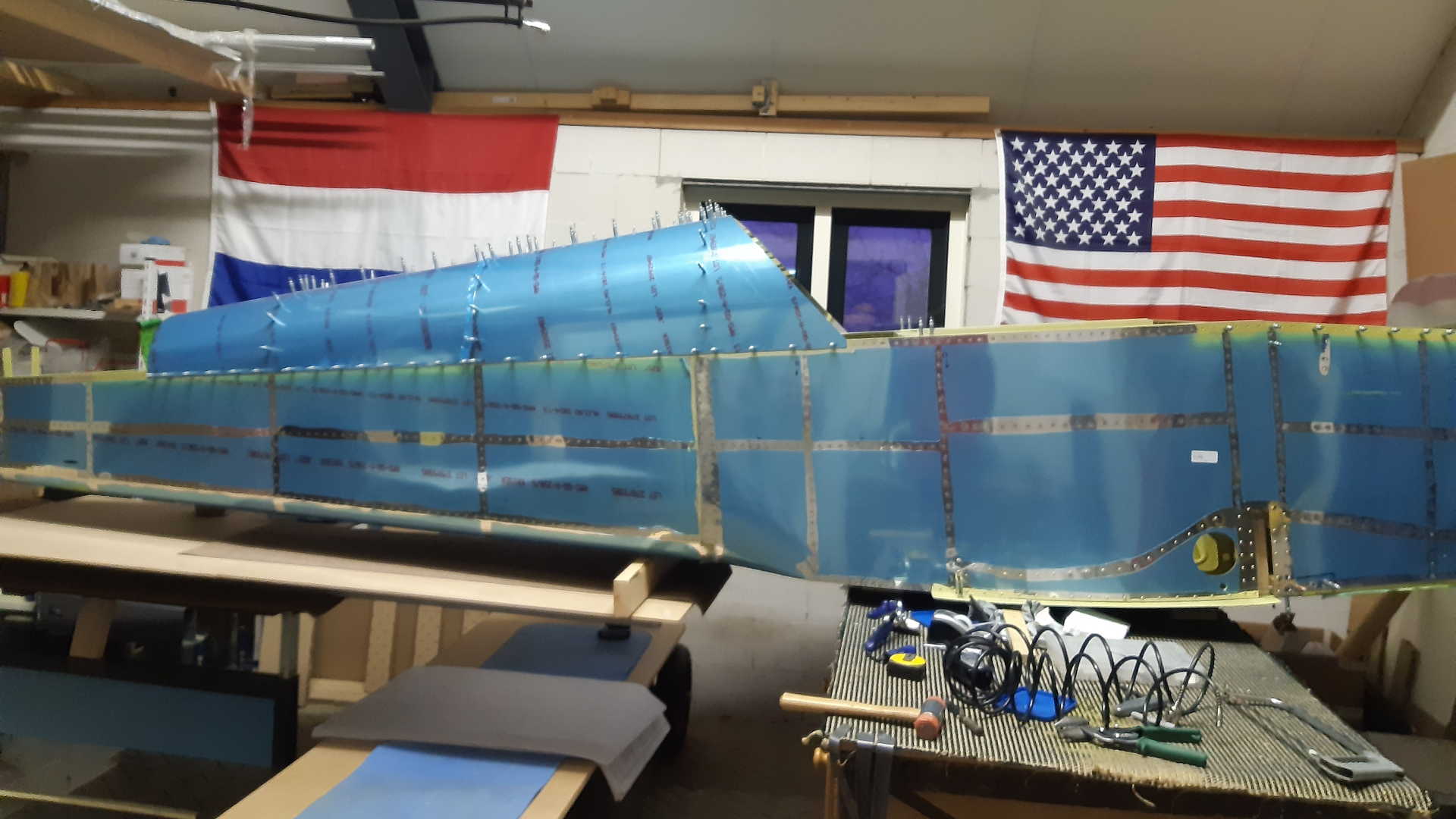 Very slowly this starts too look like an aircraft.
Time: 5 Hours, Rivets: 34/0 (2019-12-31)
Time: 3 Hours, Rivets:  0/0 (2020-01-02)
Video