The Slider braces are riveted to the Longerons, time to drill the Canopy Deck Brackets. As with all parts fastened to the Longerons, there are no pri-drilled holes.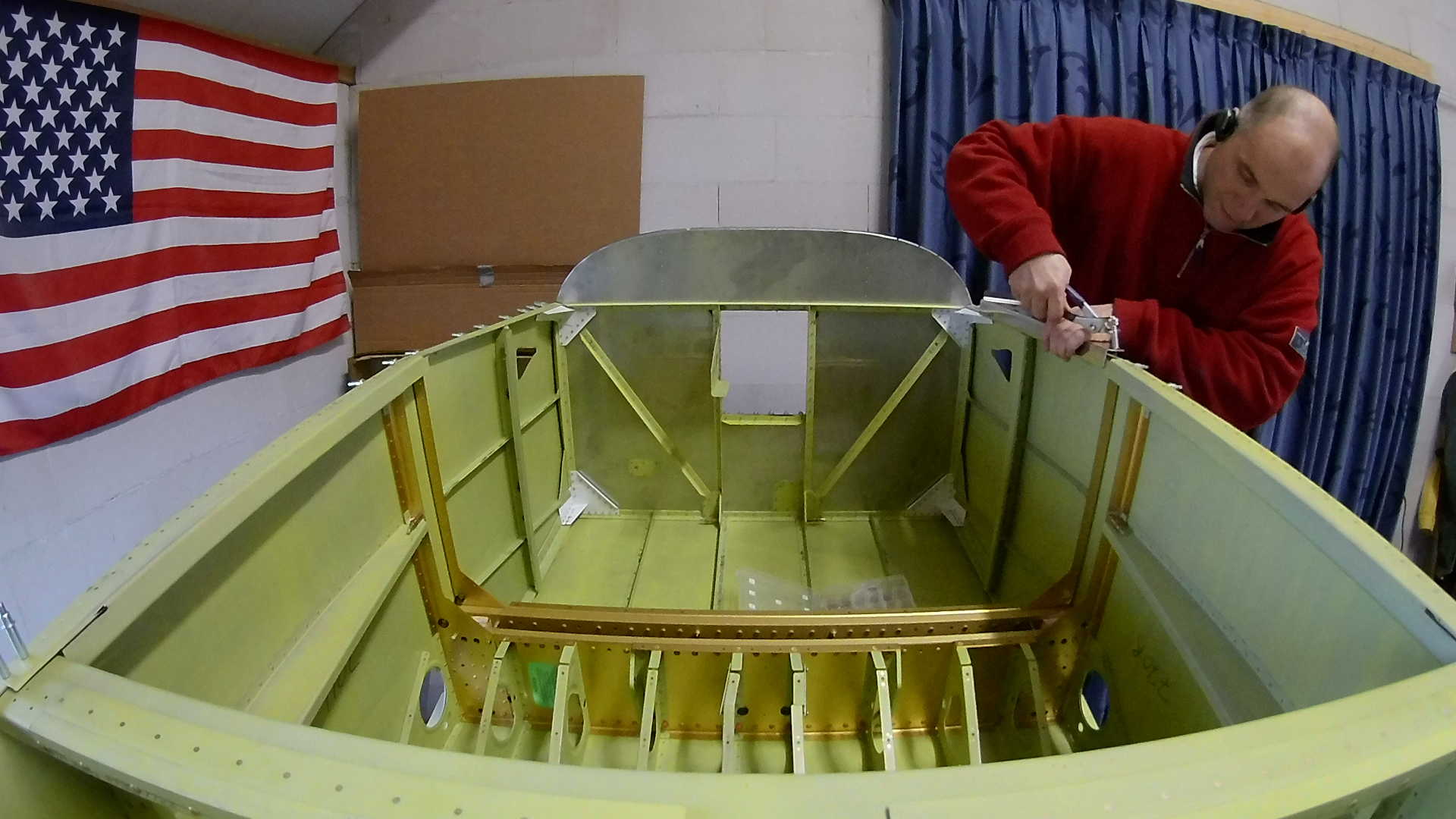 So it is important to get the position exactly right. For the Canopy Deck it is easy. Just stick it next to the Slider Brace.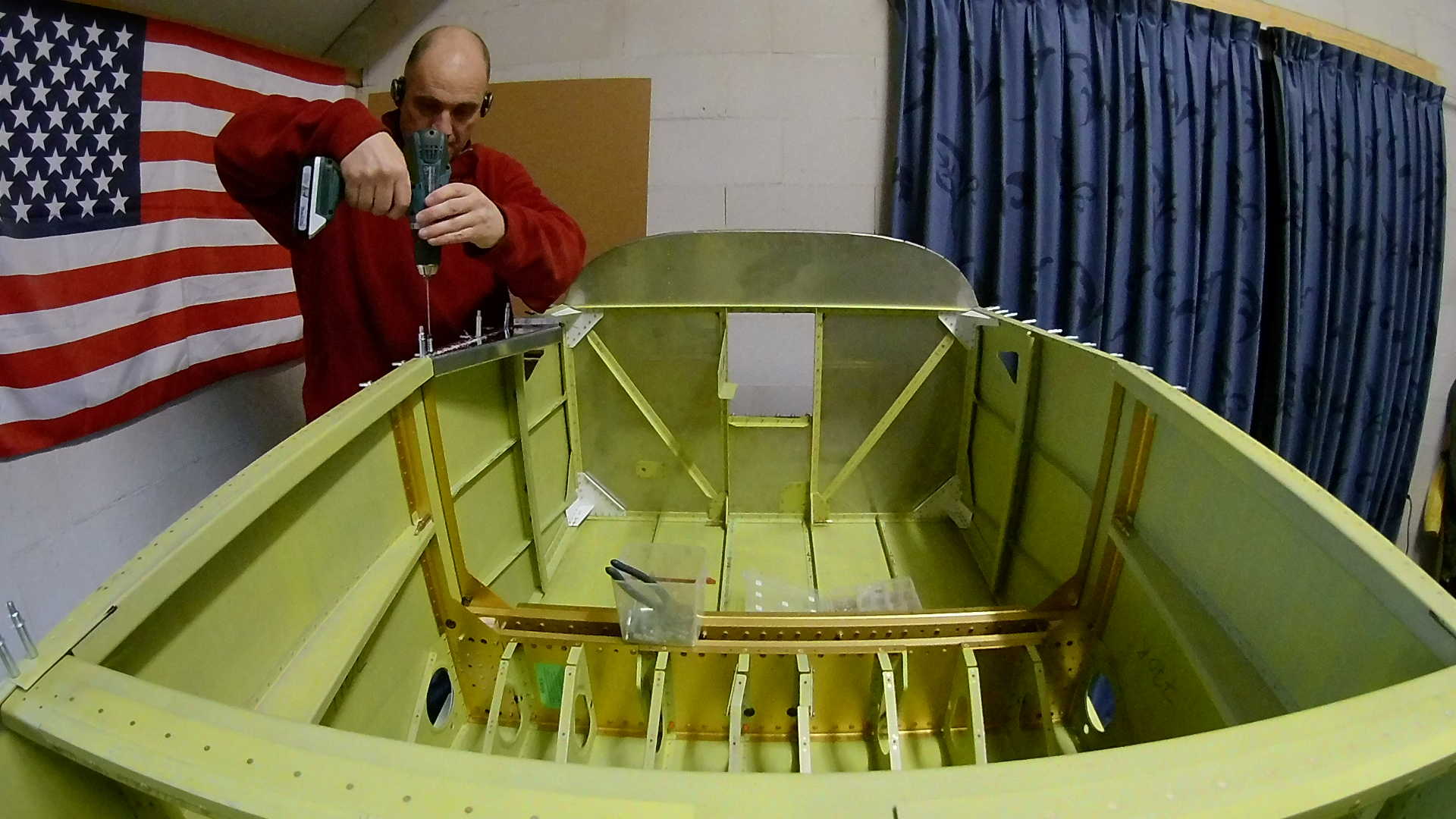 Turns out riveting the Canopy Deck Brackets is really hard at the Slider Brace side, because there is no room to get the bucking bar in.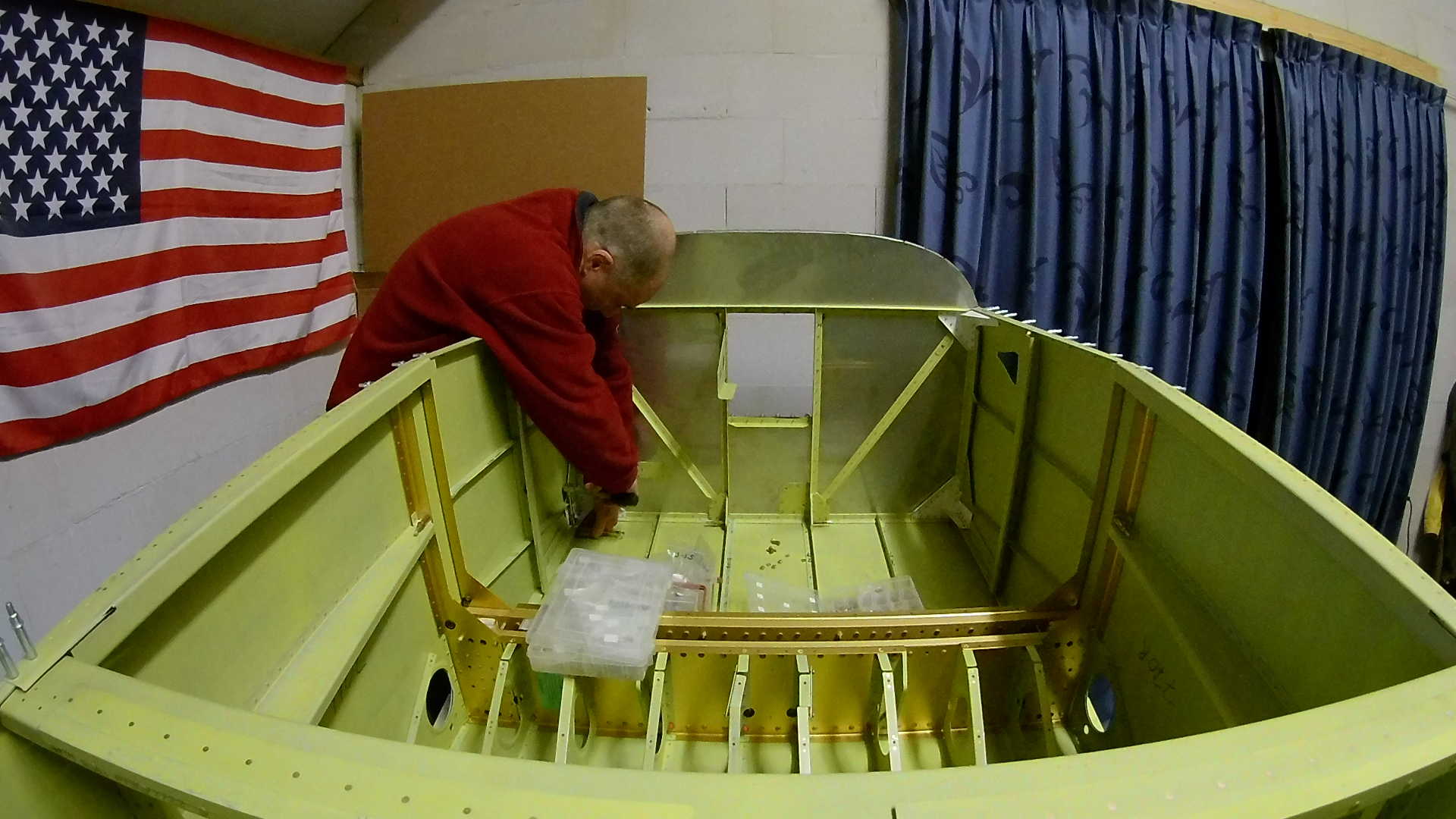 The Firewall is connected to the Longerons (and the rest of the plane) with bolts and nuts through the engine mount brackets. I didn't fasten them until now, because it is a lot of work to remove the Firewall once all the bolts are in there and torqued.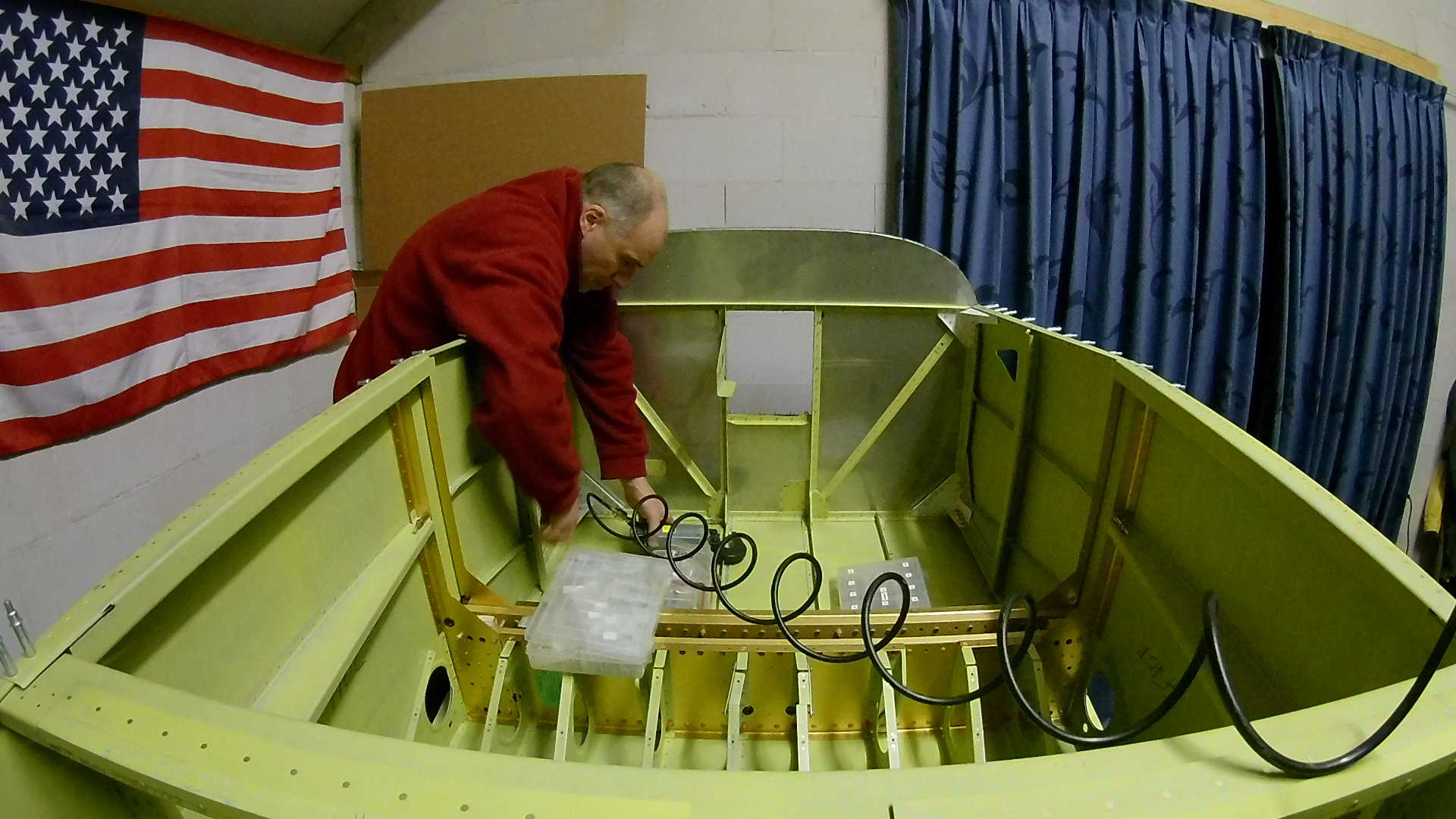 The two smaller angles in the middle of the Firewall floor must be riveted to the floor stiffeners. Again the Squeezer comes in handy.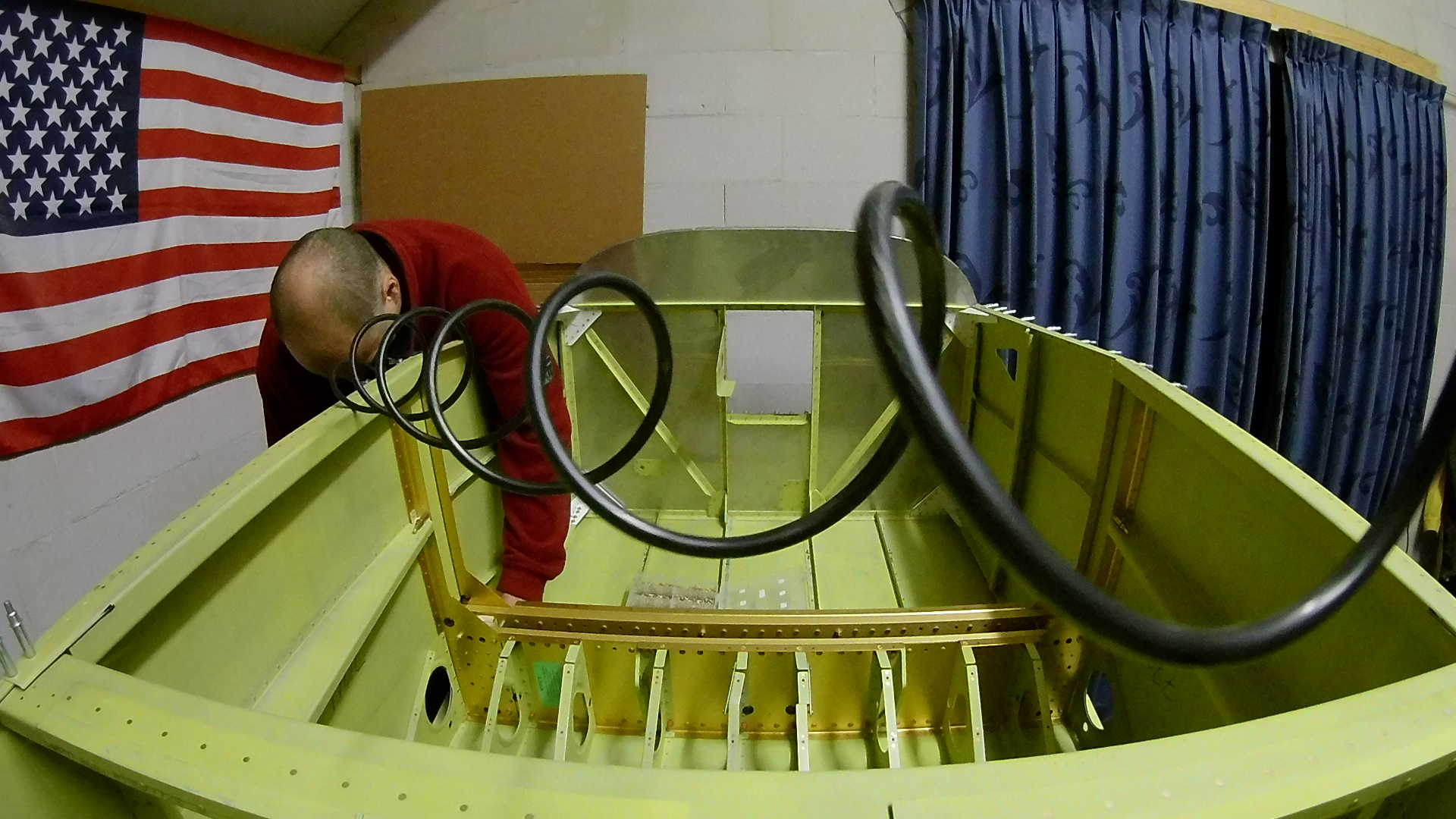 The lower part of the main bulkhead wasn't riveted either, partly because of time and partly because I still was looking at some drawings that show additional parts.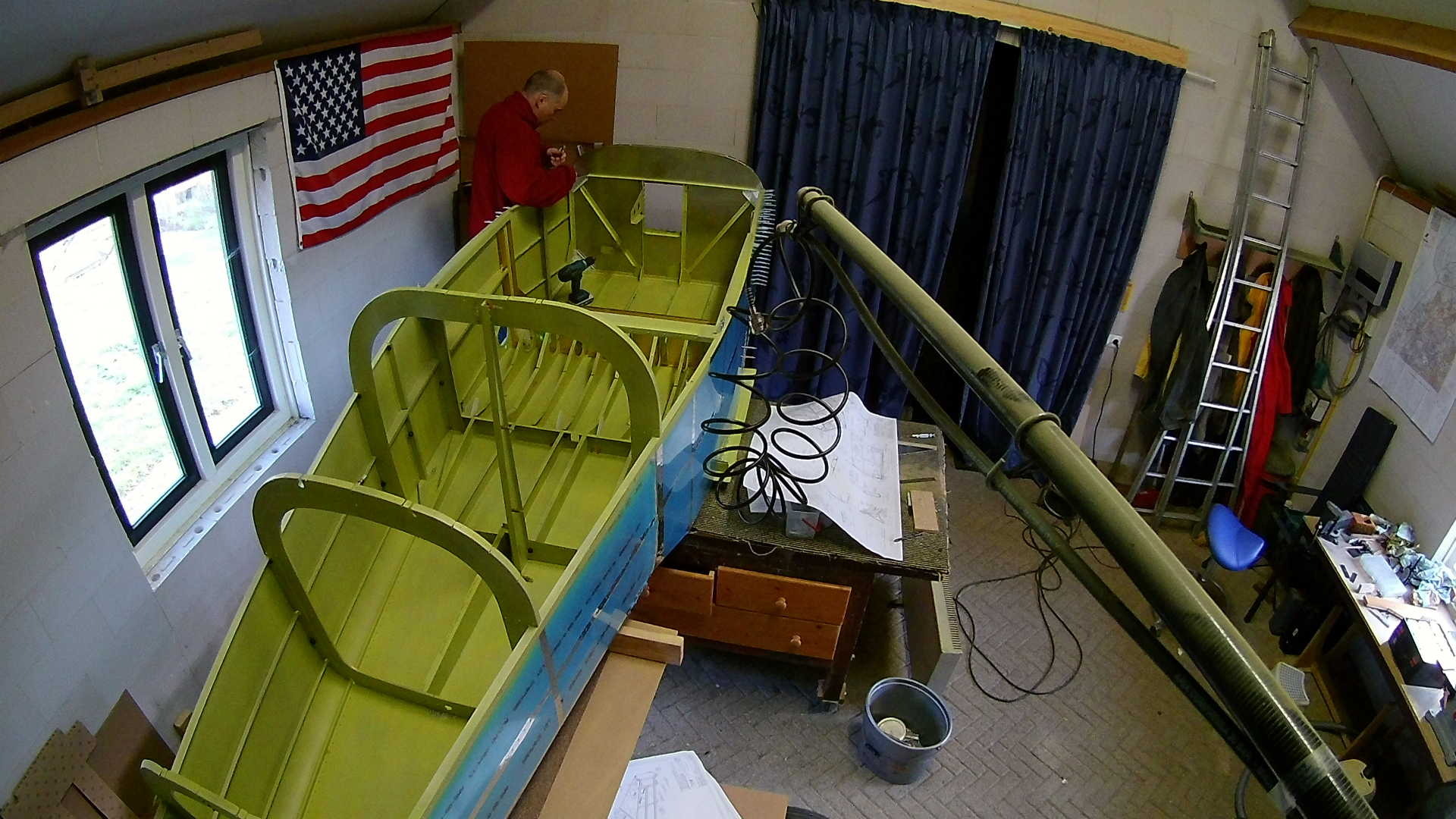 On the top side (main longerons) the Firewall is attached with a Gusset held together with lot of rivets.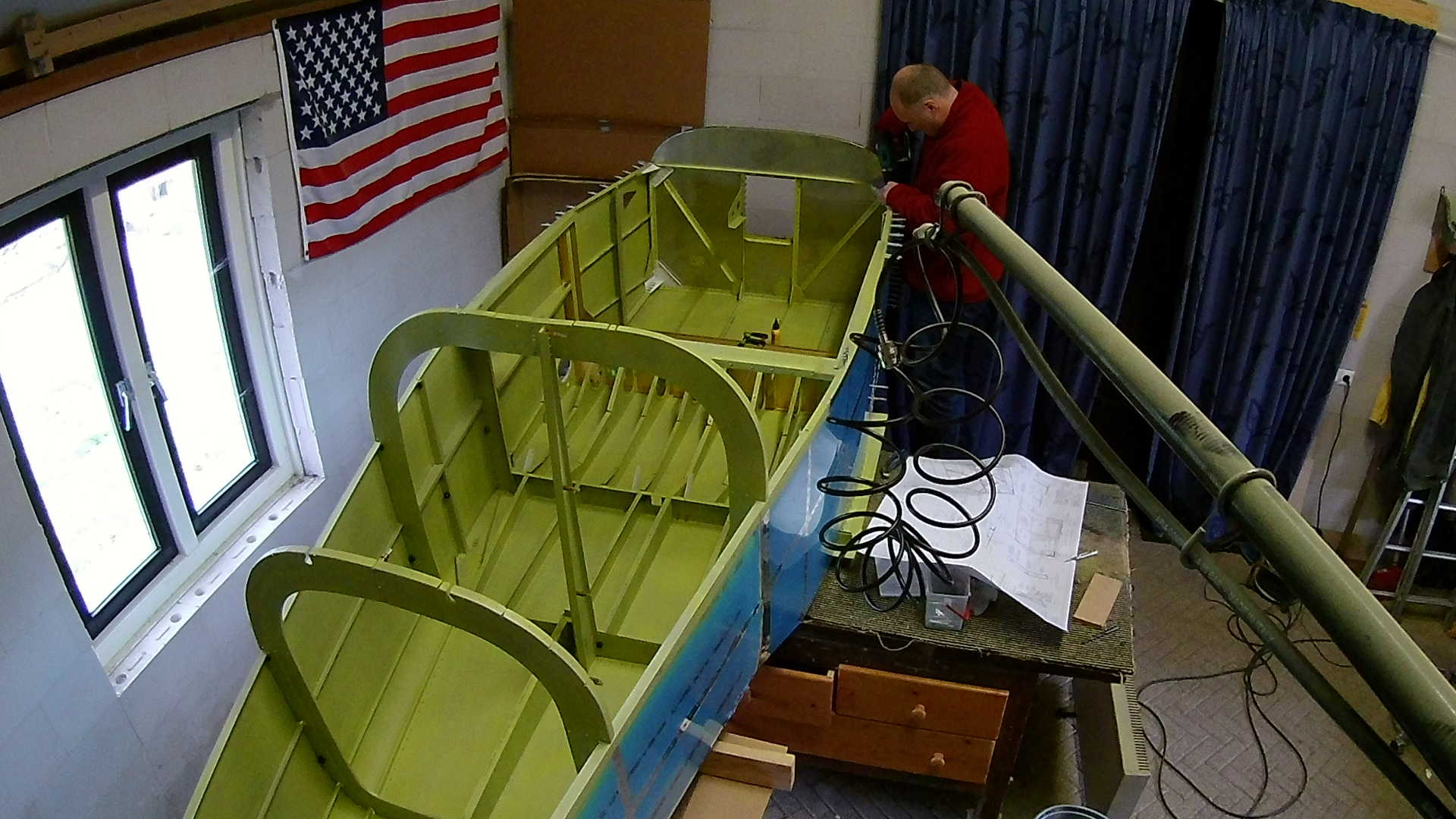 The steel brackets are so hard it takes some cutting oil and a very precise speed of the drill. Again I drill these parts a little smaller with a Metric HSS drill. They are inexpensive and afterwards its really easy to enlarge the hole with the corr9ect size drill without making it dull.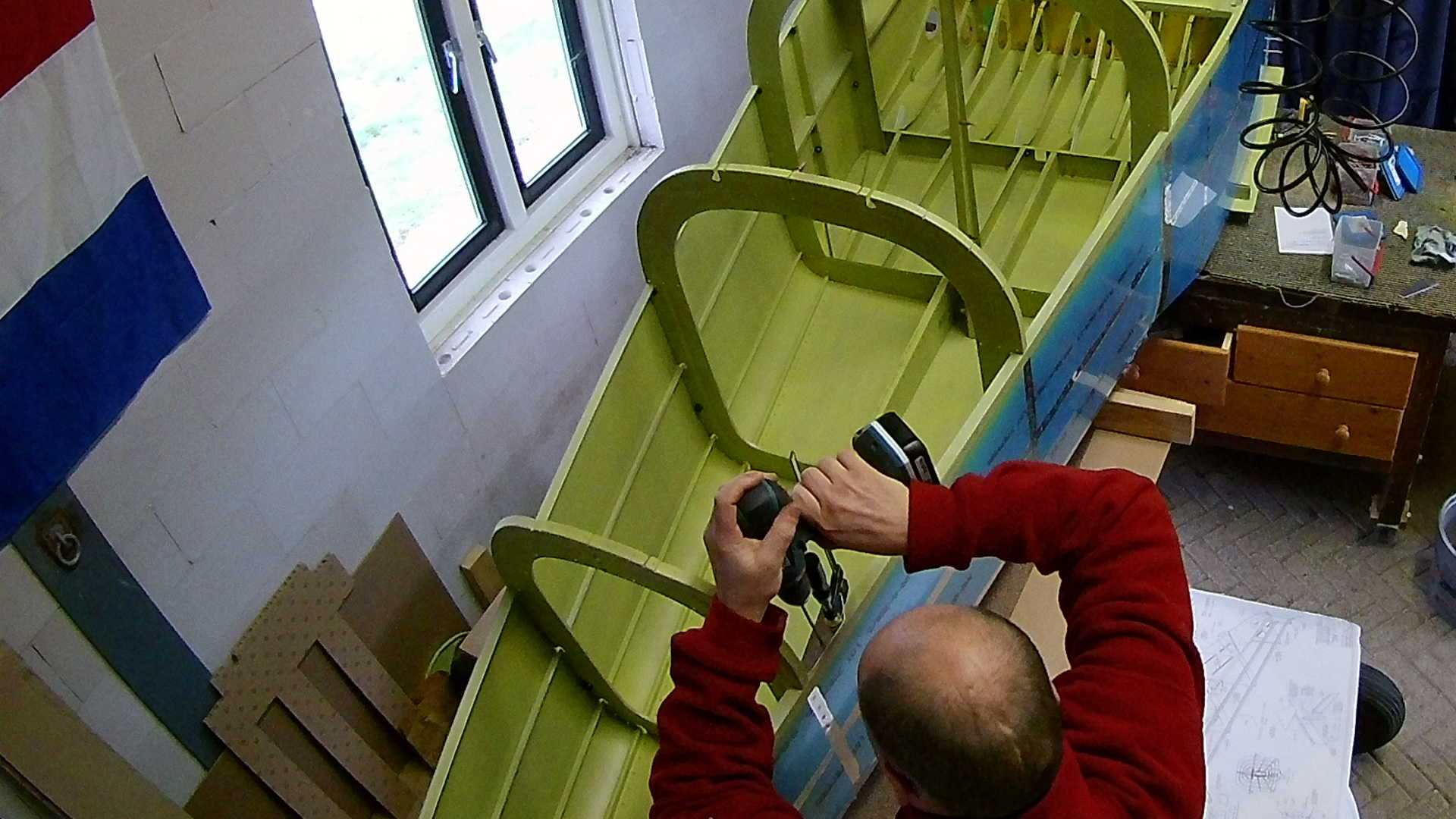 The harnesses (seat belts) are connected with a steel cable all the way through the tail to this bracket. It will be attached to the main longeron with three bolts, so apparently they expect some forces here.
Time: 3 Hours, Rivets: 26/0 (2019-12-28)
Time: 3 Hours, Rivets:  0/0 (2019-12-29)
Video