The last two weeks of 2019 are holidays (or at least I didn't go to my day-job). This gave me a lot of opportunities to work on the plane between Christmas and New Year.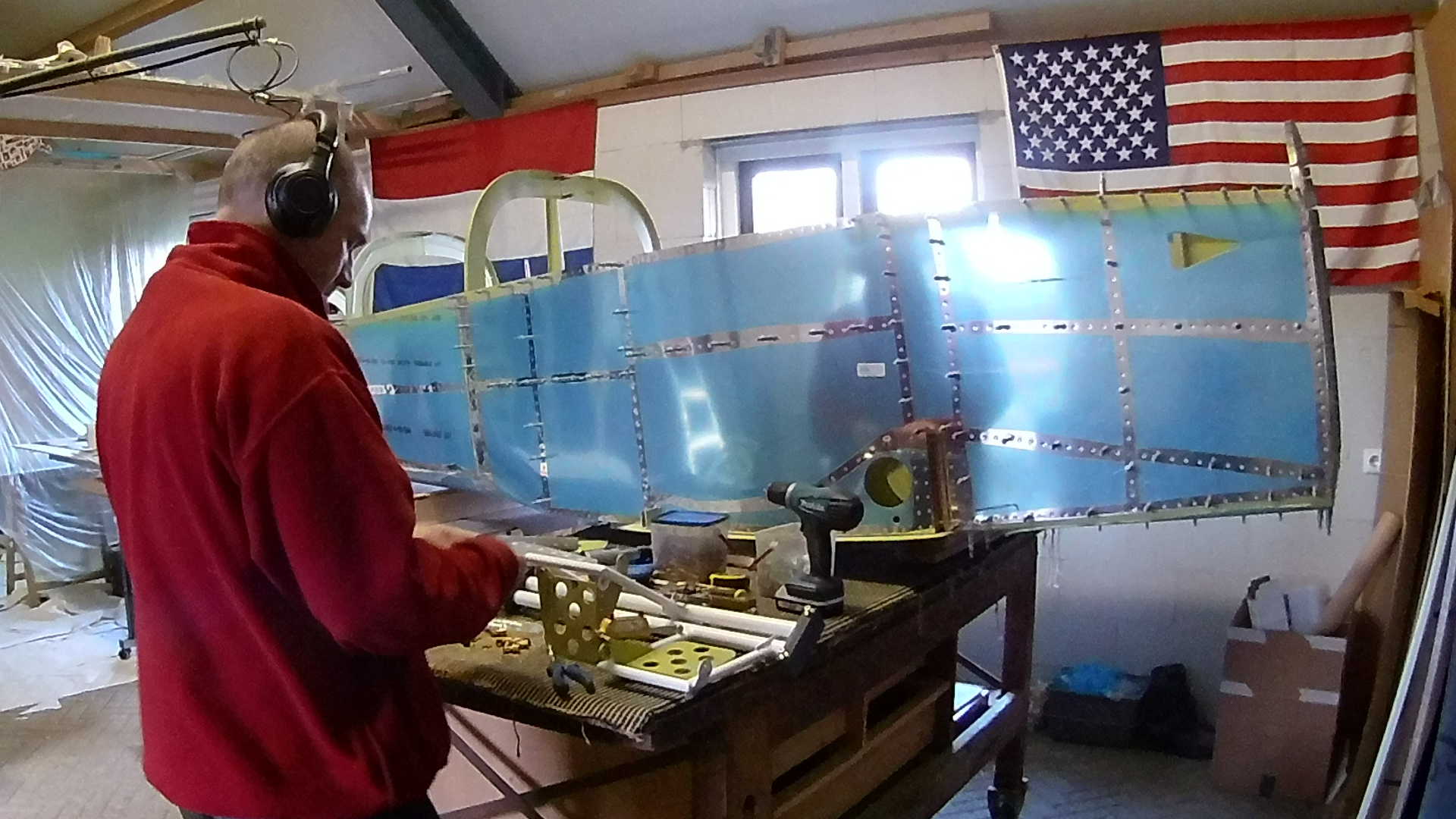 I focused on tying up all kinds of loose ends and riveting the side skins. The Rudder Pedals are now primed, so I can install them on the Rudder construction. In hind sight I'd better painted them, because now I still need to prevent from messing up the powder-coating.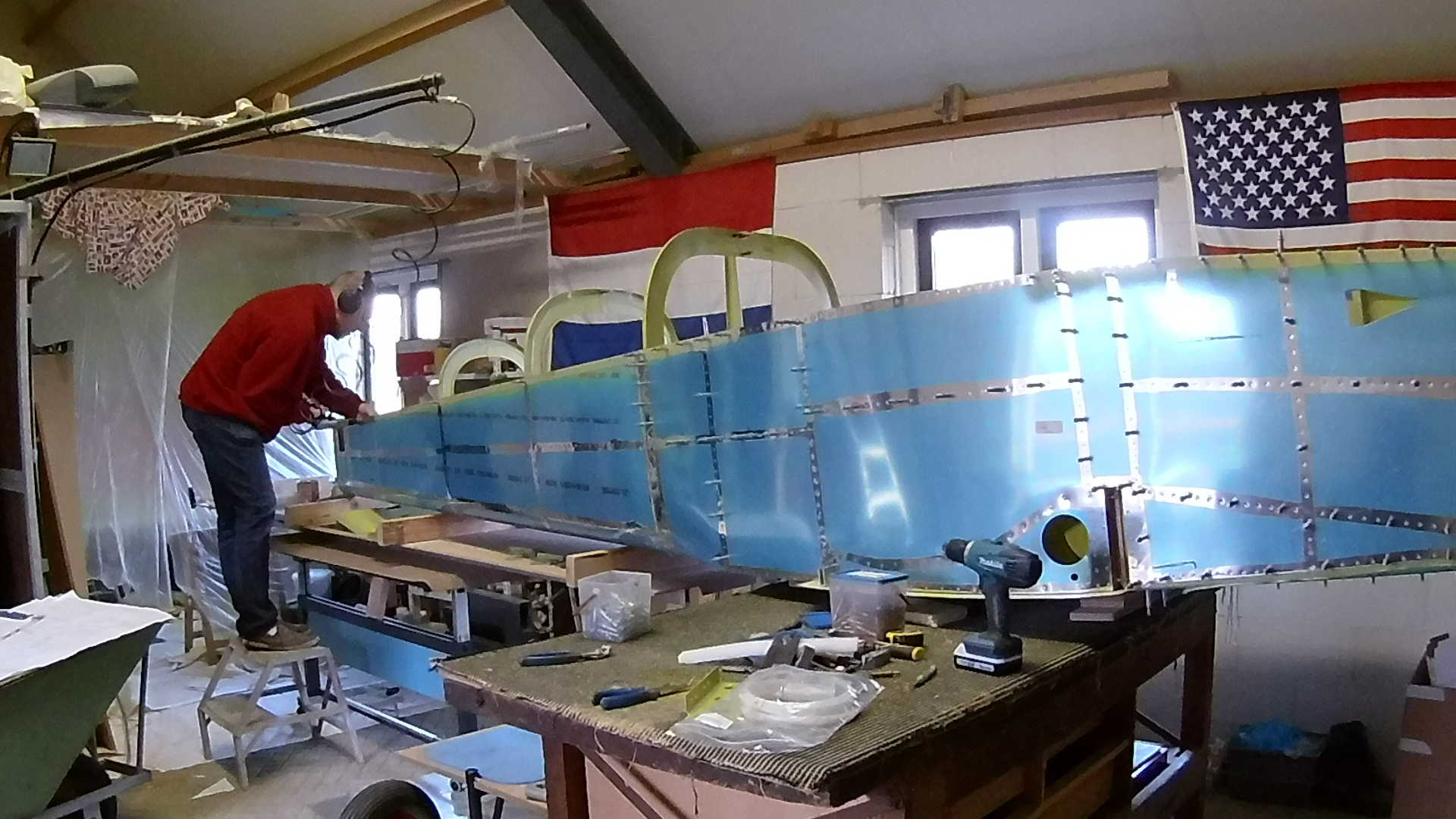 The main Longerons are riveted to the skin with both the top and side skin with the same rivet. However there are a few "in-between" rivets, that fasten the side skin to the Longeron.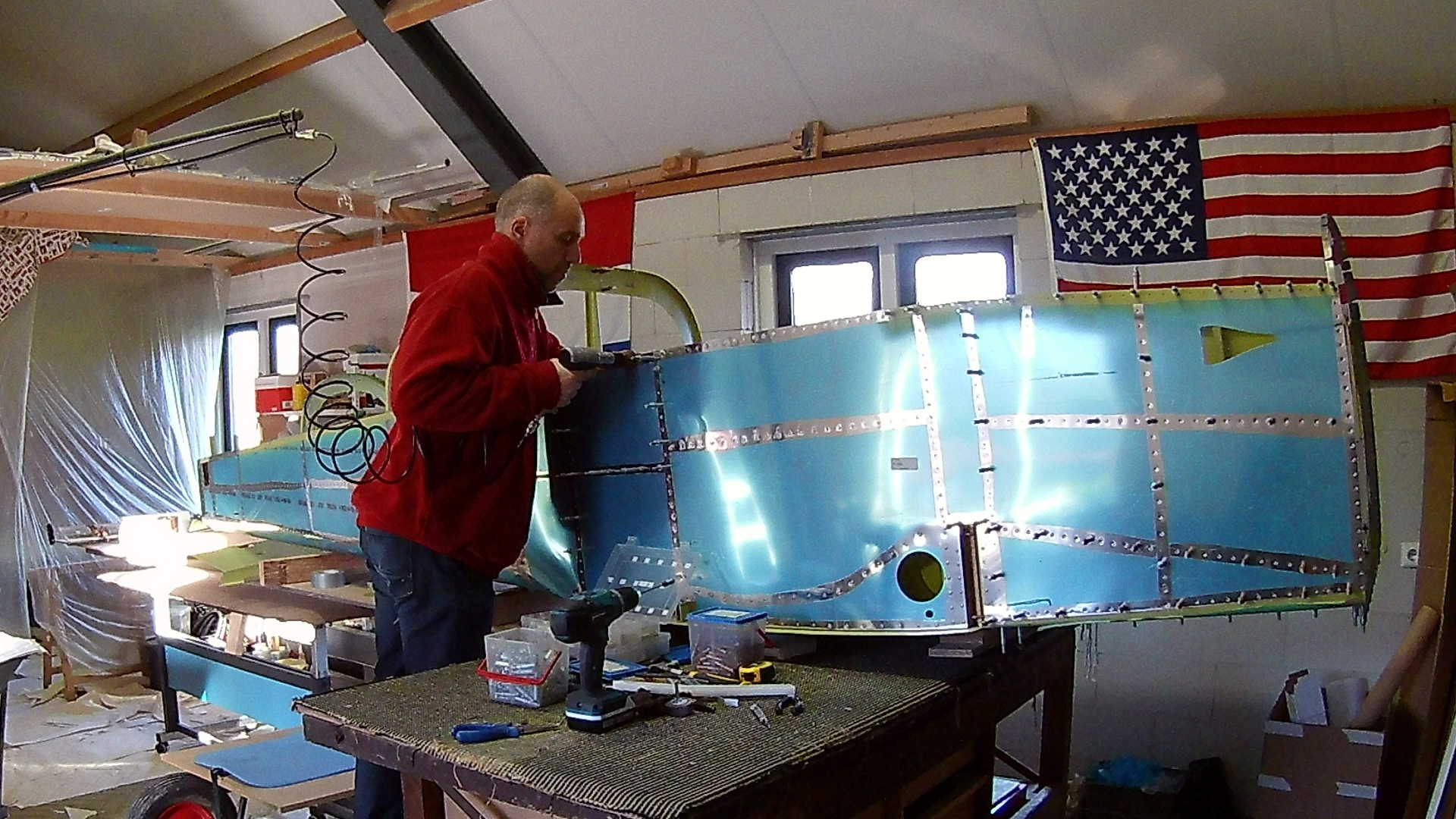 Where there is no top skin (the canopy), the side skin can already be riveted to the Longeron.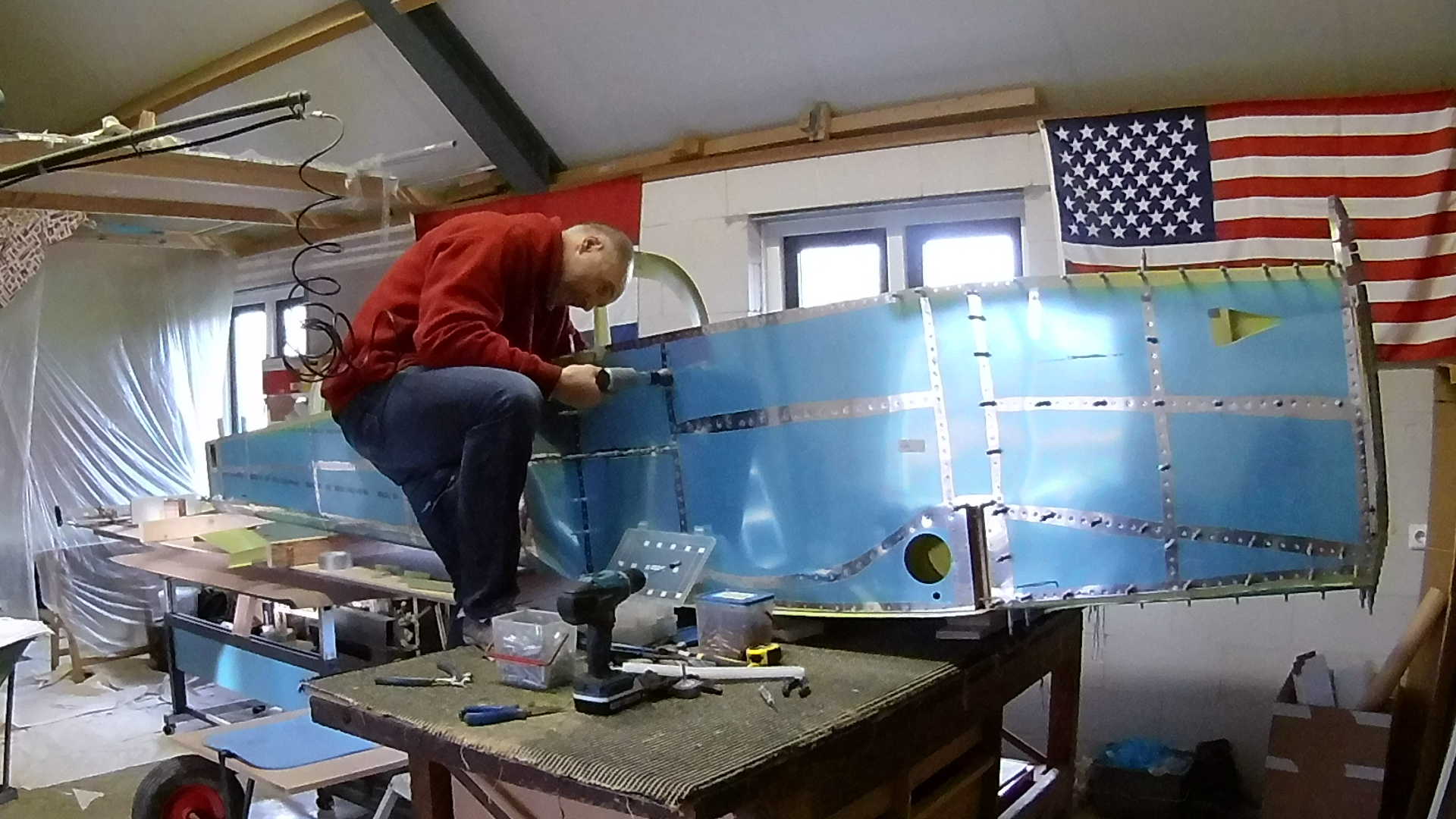 The Seat Bulkhead, Baggage Compartment and Front Bulkheads and auxiliary Longerons can all be riveted by one person.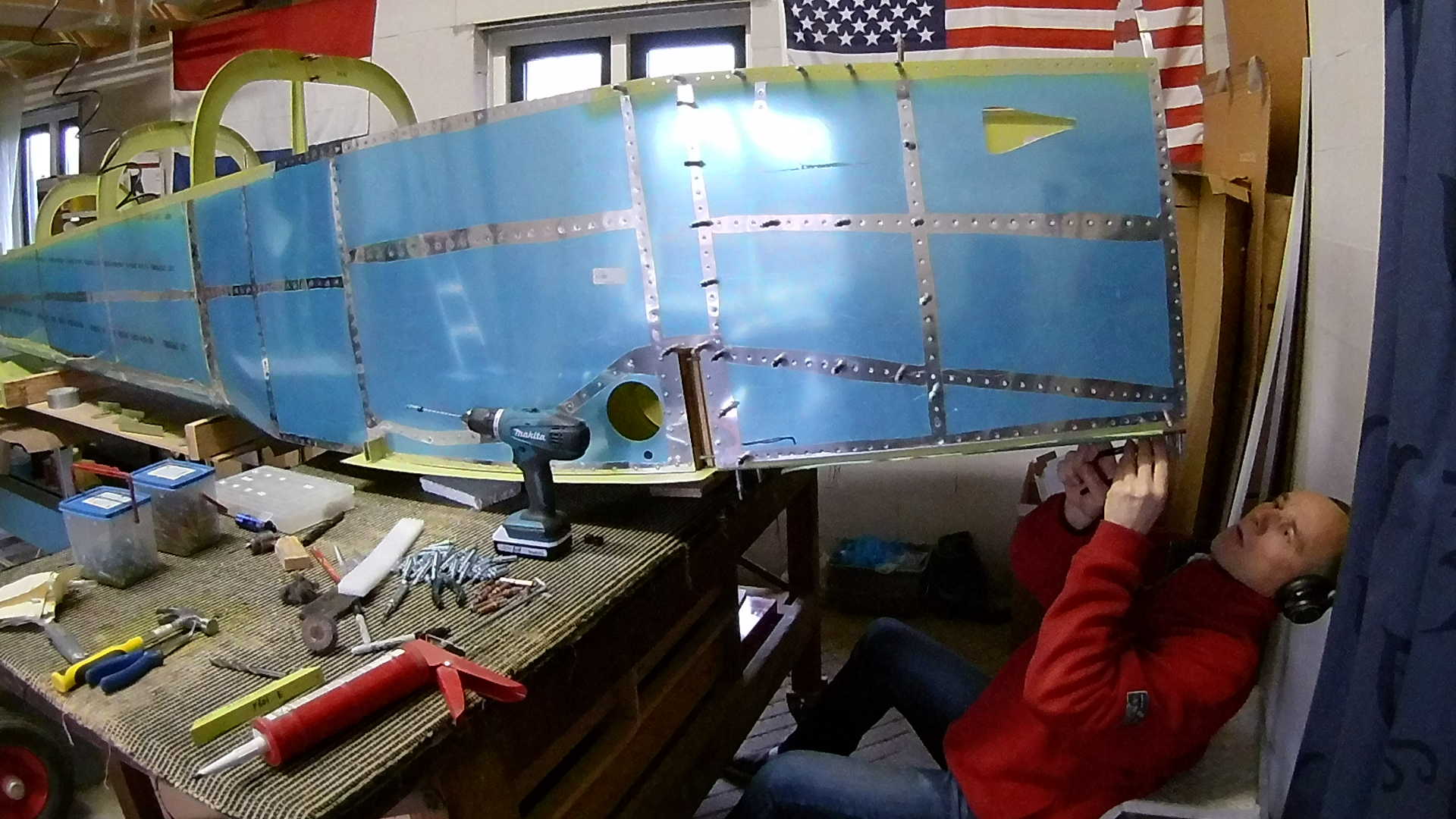 I loosen the bottom skin from the Firewall, so I can apply some polymer kit between the skin and Firewall in order to create a seal.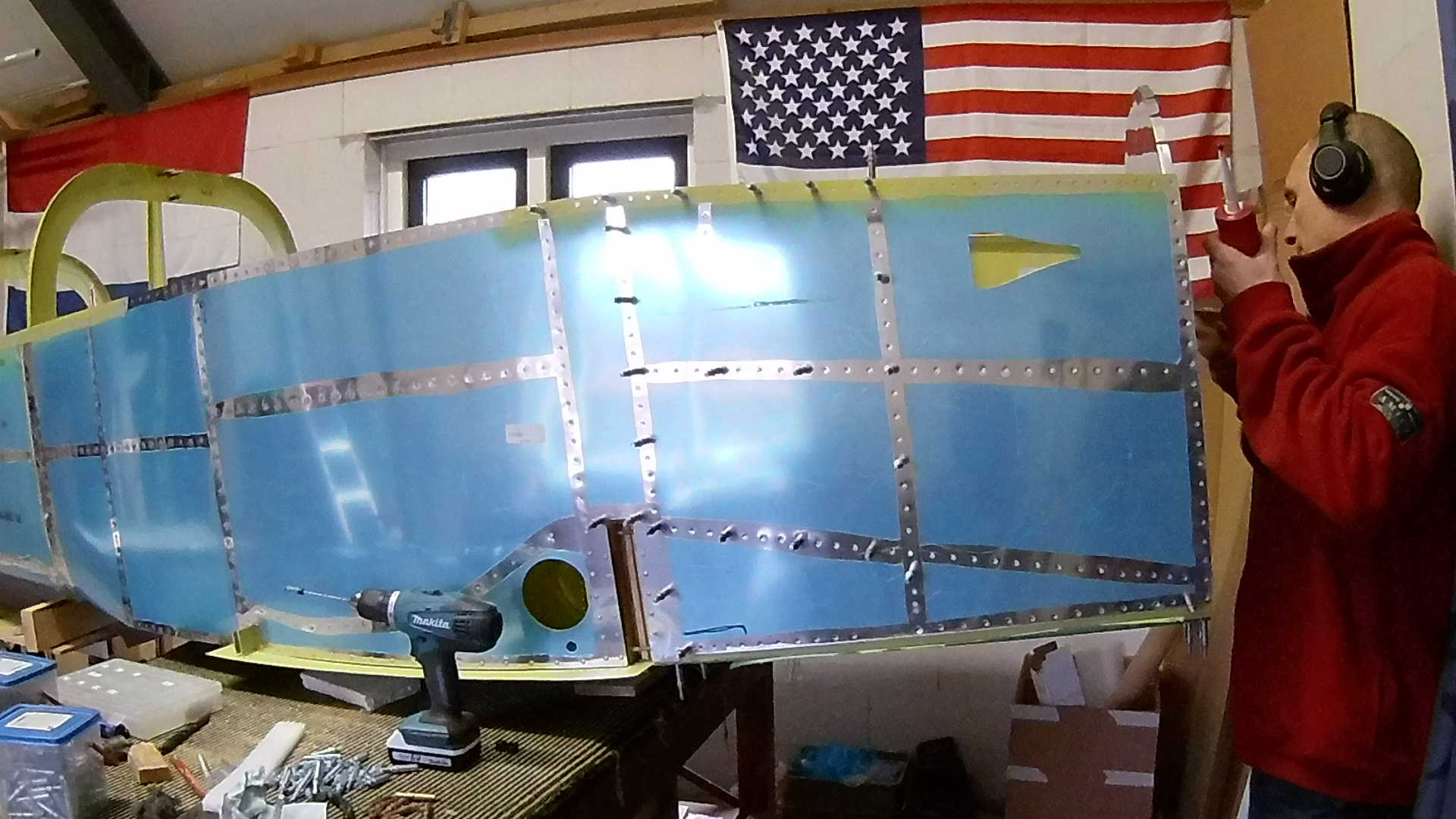 All sides of the Firewall (including the recess) need to be sealed.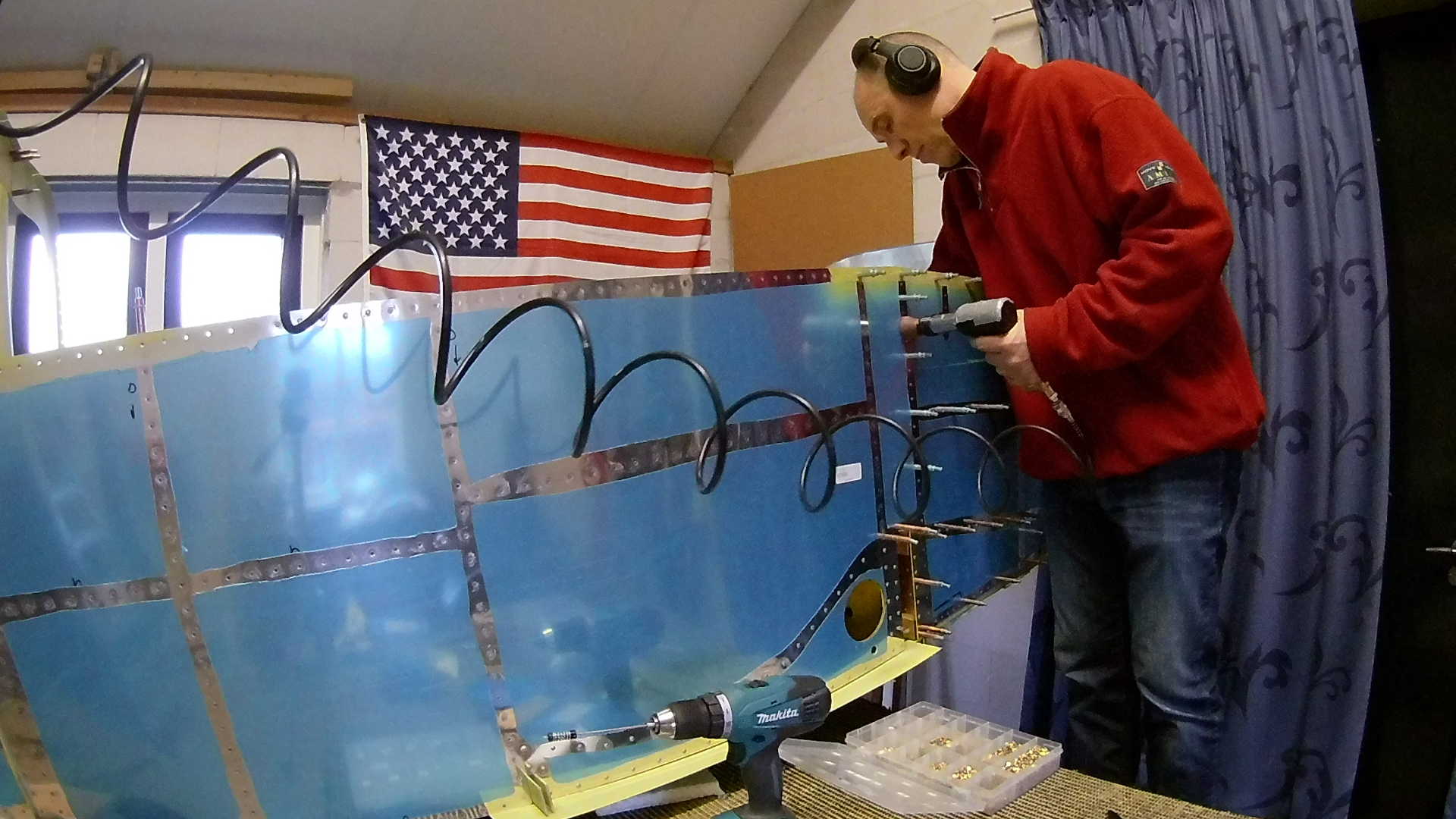 All and all I set over 500 rivets in this week and I tied up most loose ends.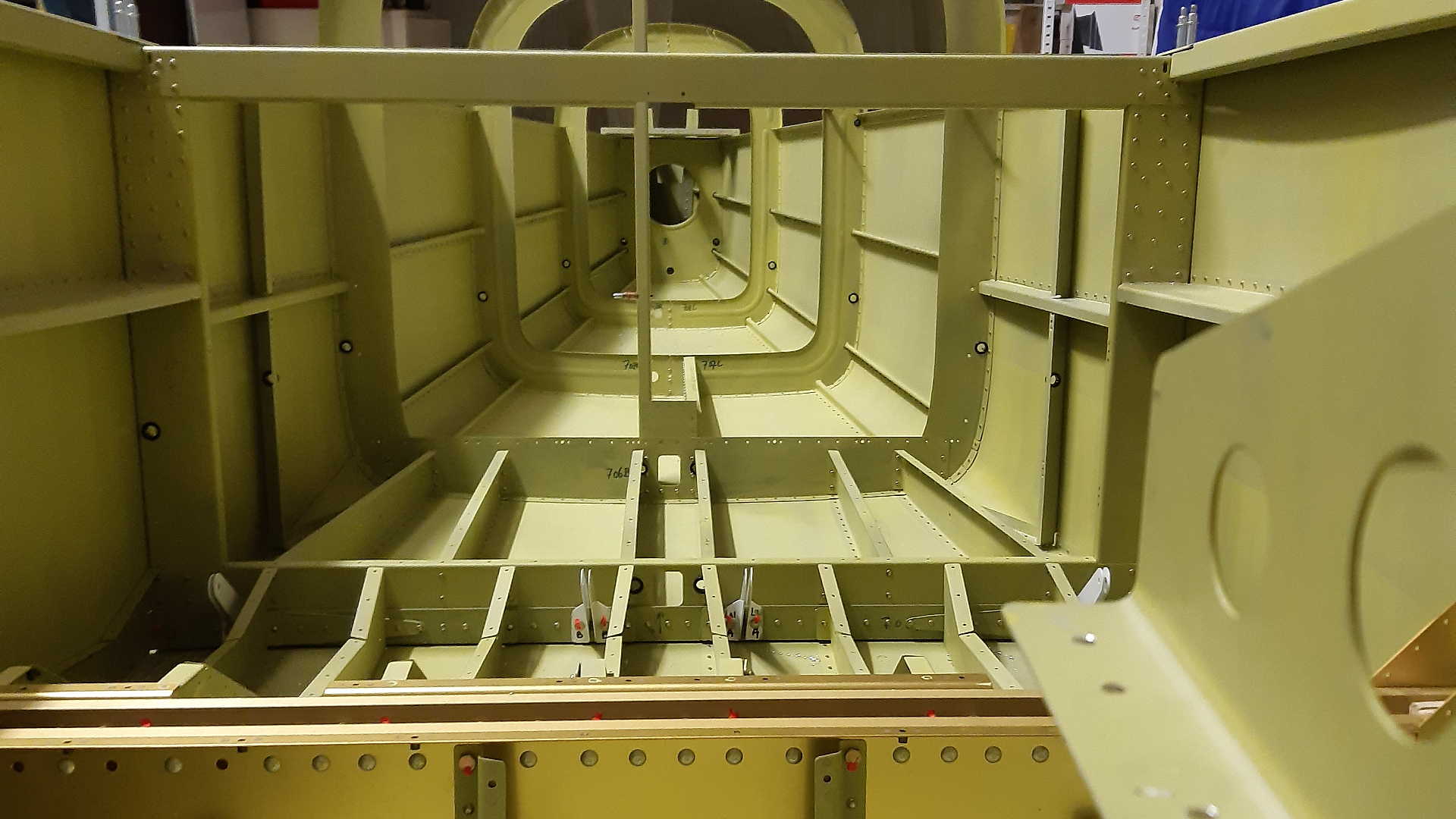 This is the view through the firewall recess.
Time: 5 Hours, Rivets:  54/2 (2019-12-22)
Time: 5 Hours, Rivets: 287/2 (2019-12-23)
Time: 3 Hours, Rivets:   0/0 (2019-12-24)
Time: 2 Hours, Rivets: 134/0 (2019-12-25)
Time: 2 Hours, Rivets: 104/0 (2019-12-26)
Time: 5 Hours, Rivets:  12/0 (2019-12-27)
Video