The Fuselage Side Skins are now riveted to some parts of the Tail and Center Section. Now I can start assembling all the auxiliary longerons and bulkheads inside the fuselage.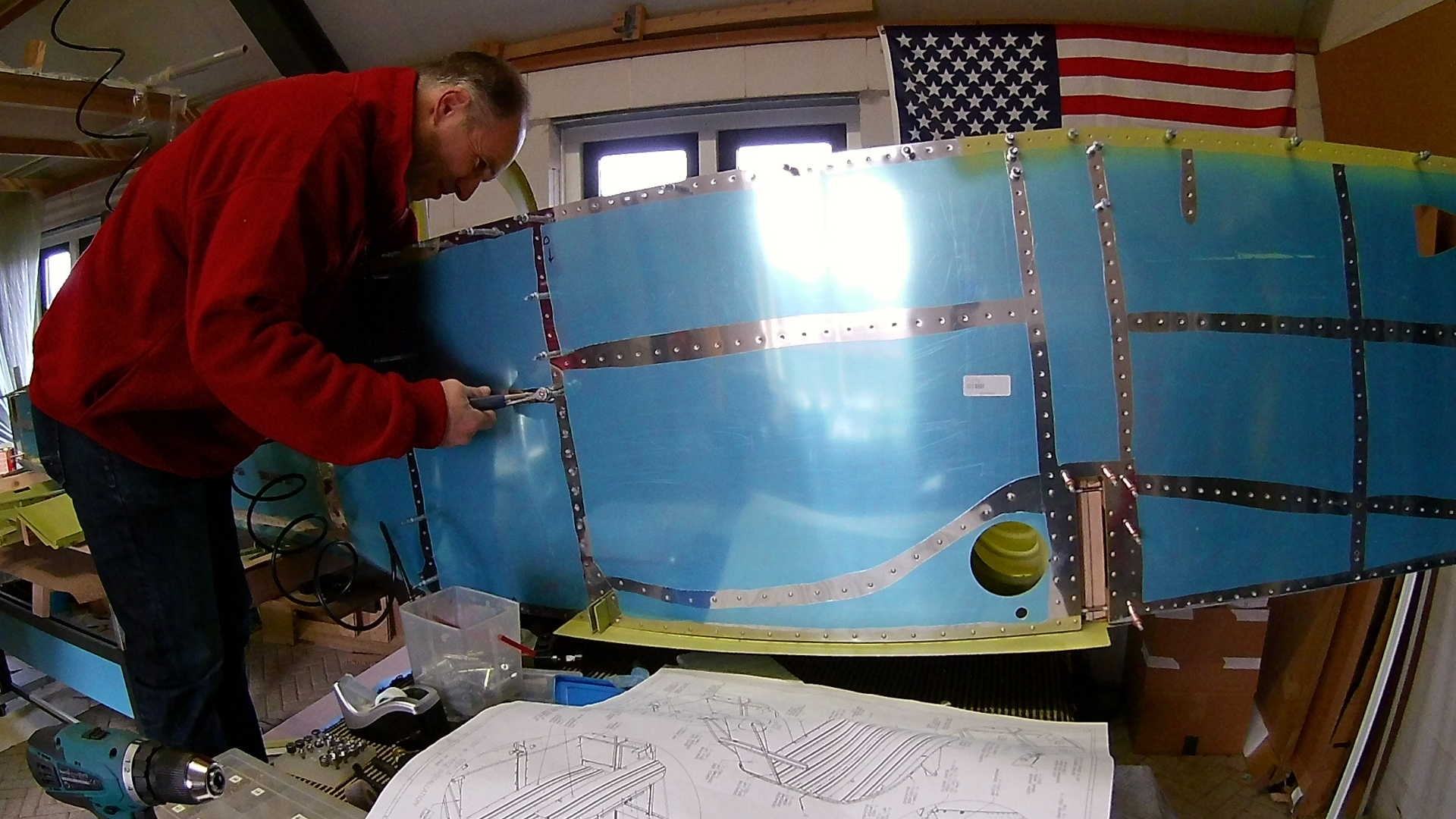 There are three parts in the Center section: the baggage compartment, the Seats and the leg part. All three parts have auxiliary longerons.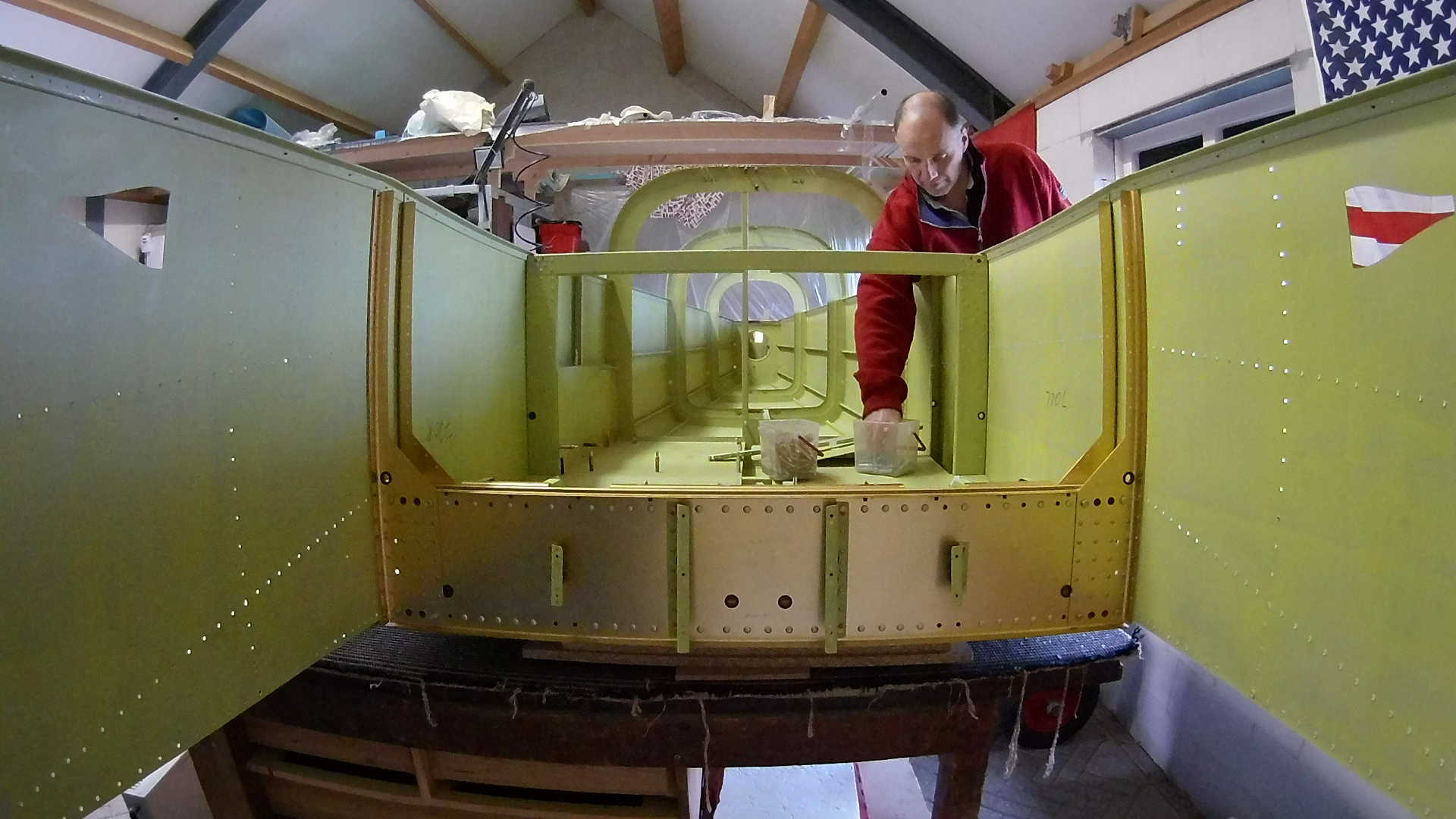 The baggage compartment also has additional side panels. On the right side (left on this picture) they are already inserted. On the left side (right on picture) they are still on the floor (plate) and the rudder cable hole is clearly visible.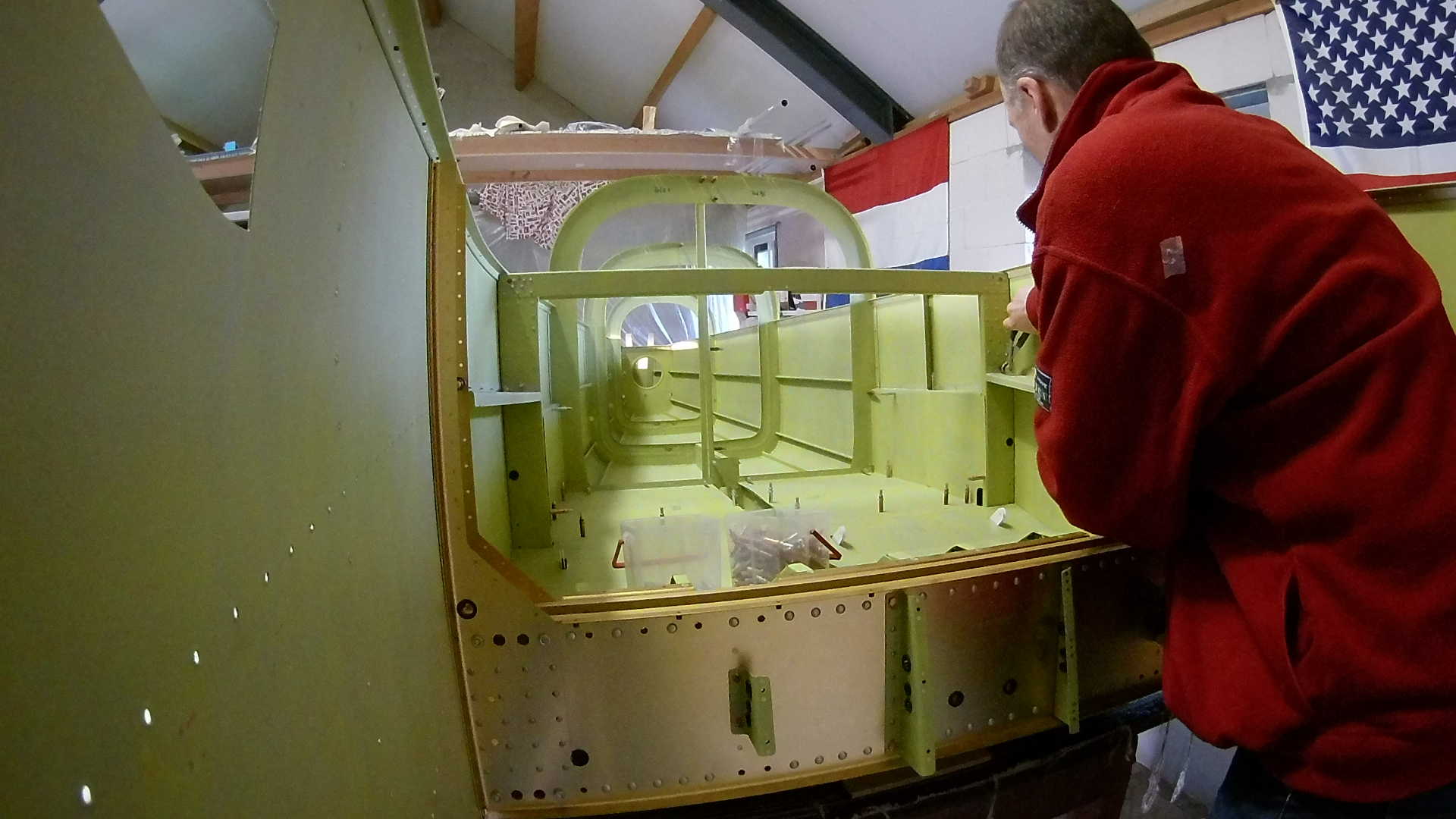 In the Seats part of the Center section, there is only the armrest, which also has the function of stiffener. I almost made the mistake of riveting both front and back of the armrest. However the front must be done later together with the cover plate of the main bulkhead.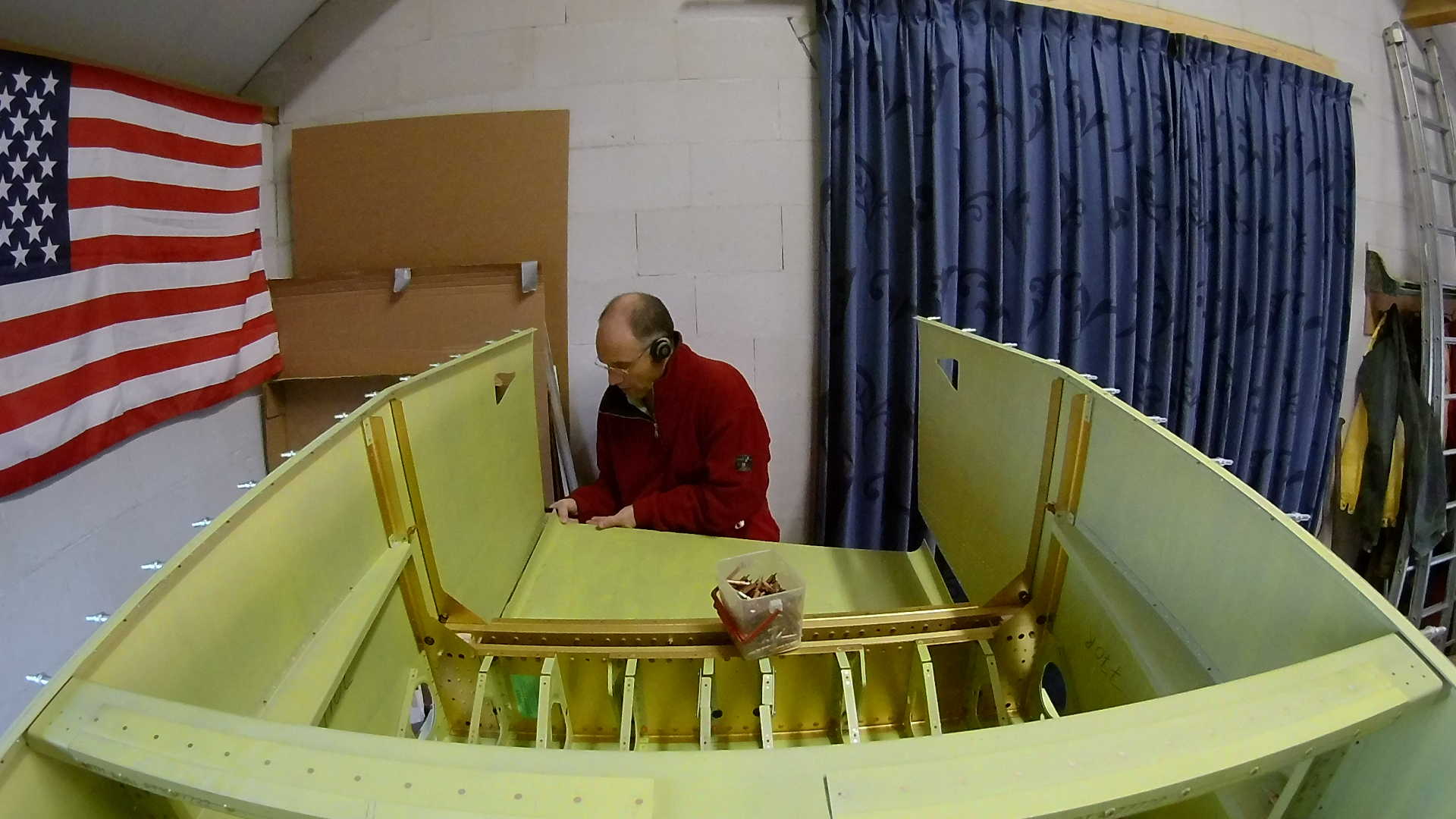 Although a great place to stand and have access to the inside of the Center section, in the ed you need to insert the bottom plate of the leg part. This is a bit tricky, as it requires multiple points to be fastened at the same time. You can do it alone, but you have to be careful not to bend it.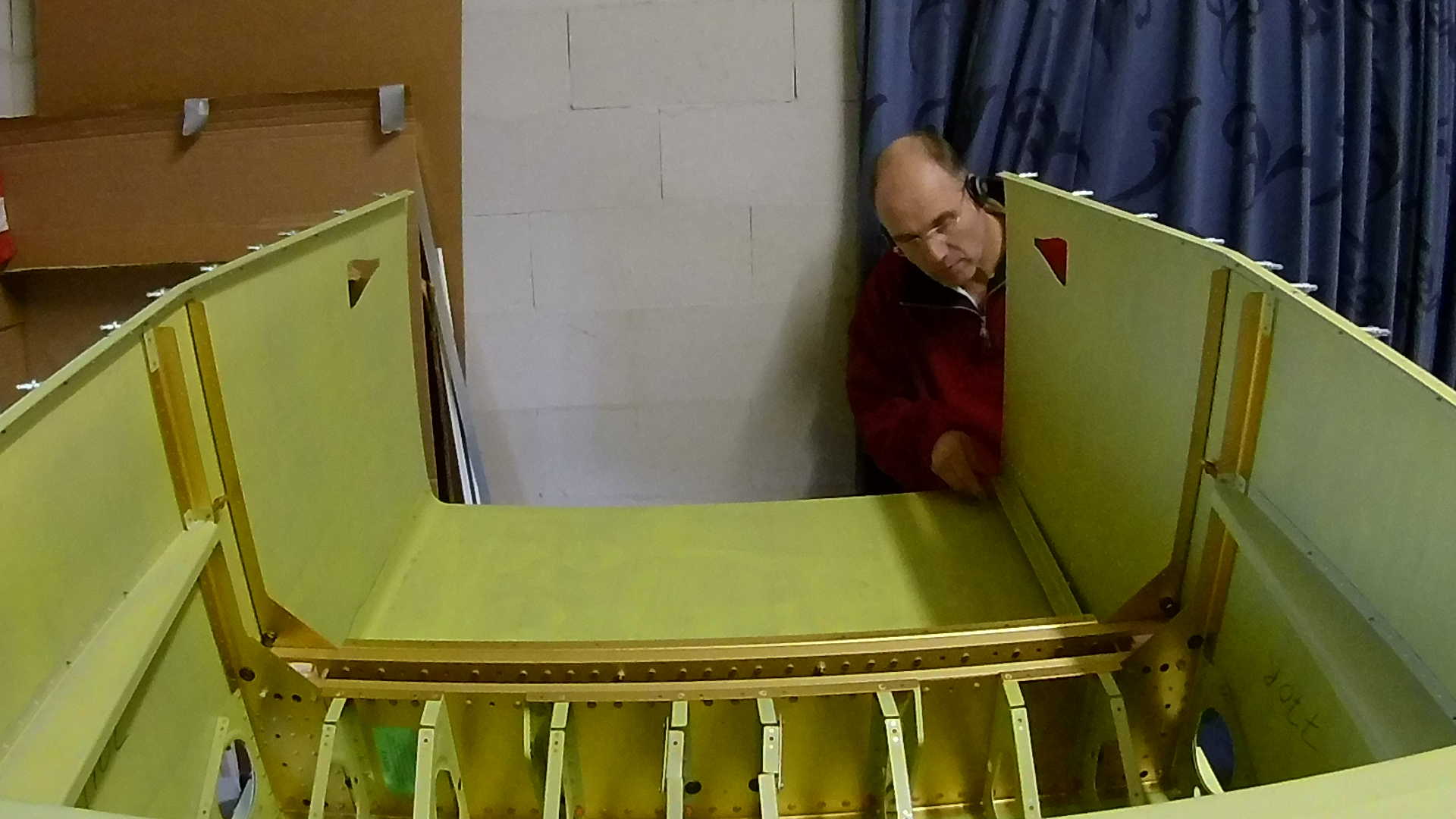 The bottom logeron is made of a really thick Aluminum angle. It is attached to the steel corner of the Firewall.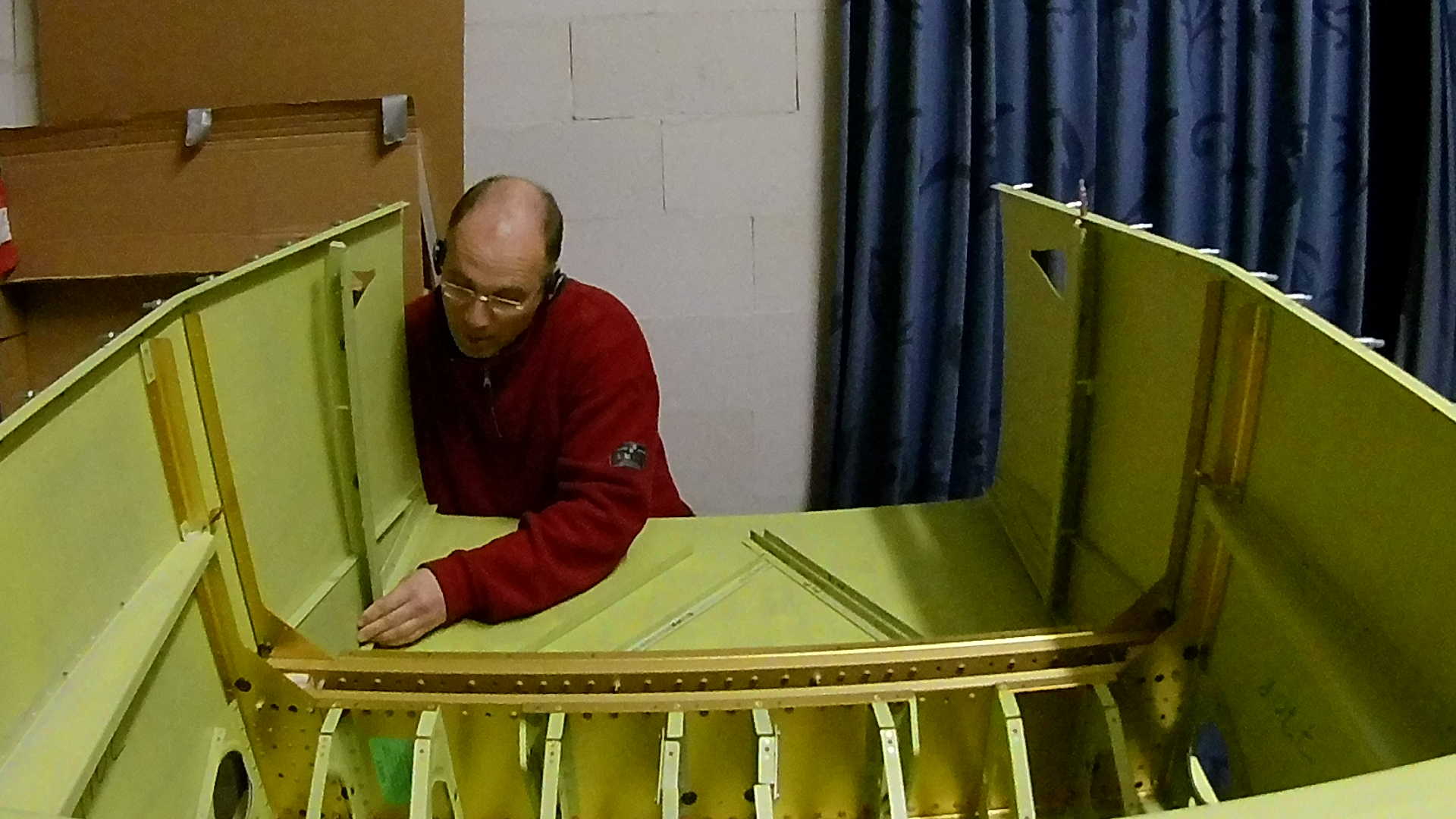 The most forward bulkhead has three places where there are auxiliary longerons attached to it.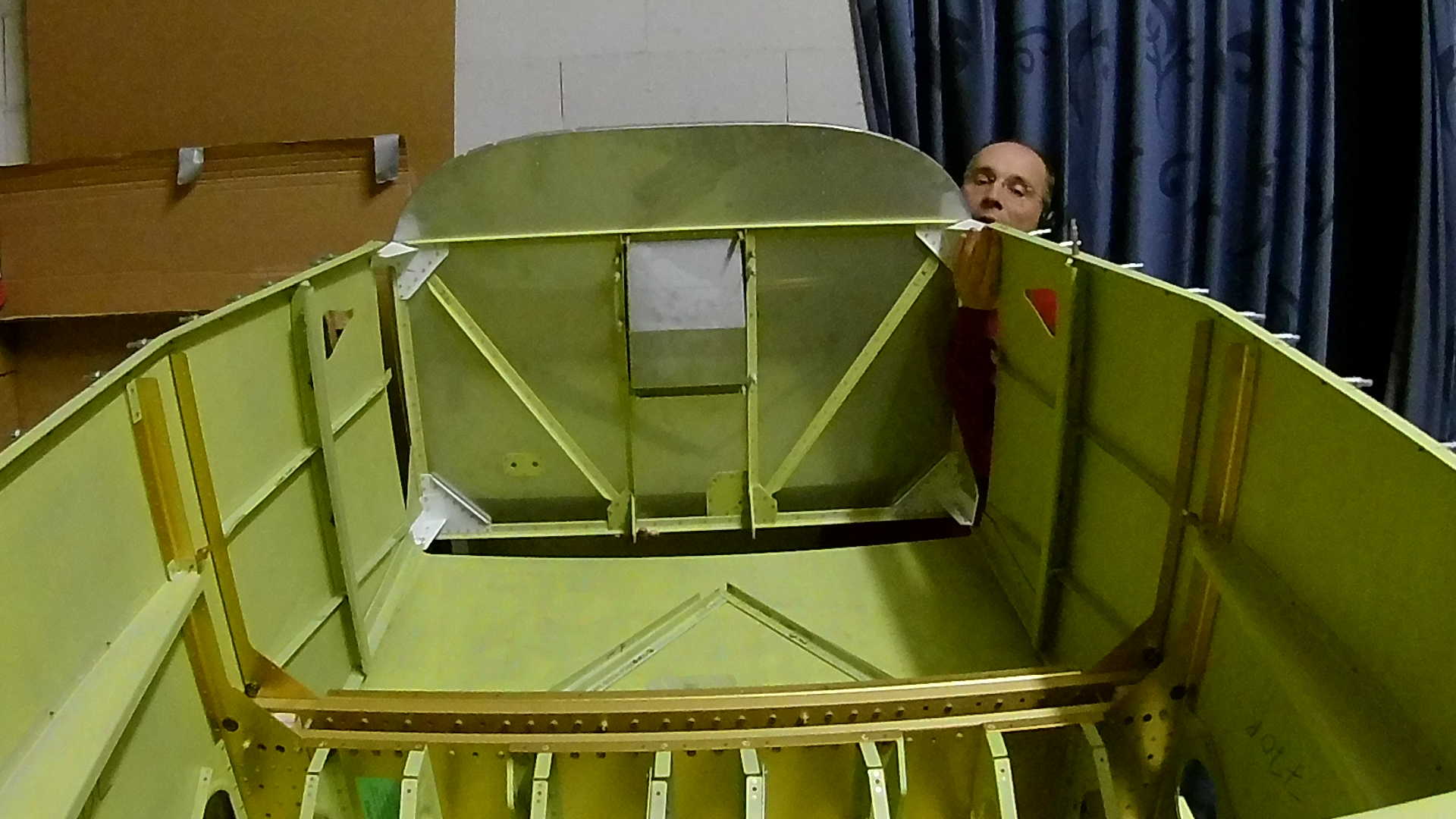 Now we can insert the Firewall. The white powder-coated corners are made of steel and will later be used to attach the Engine mount to.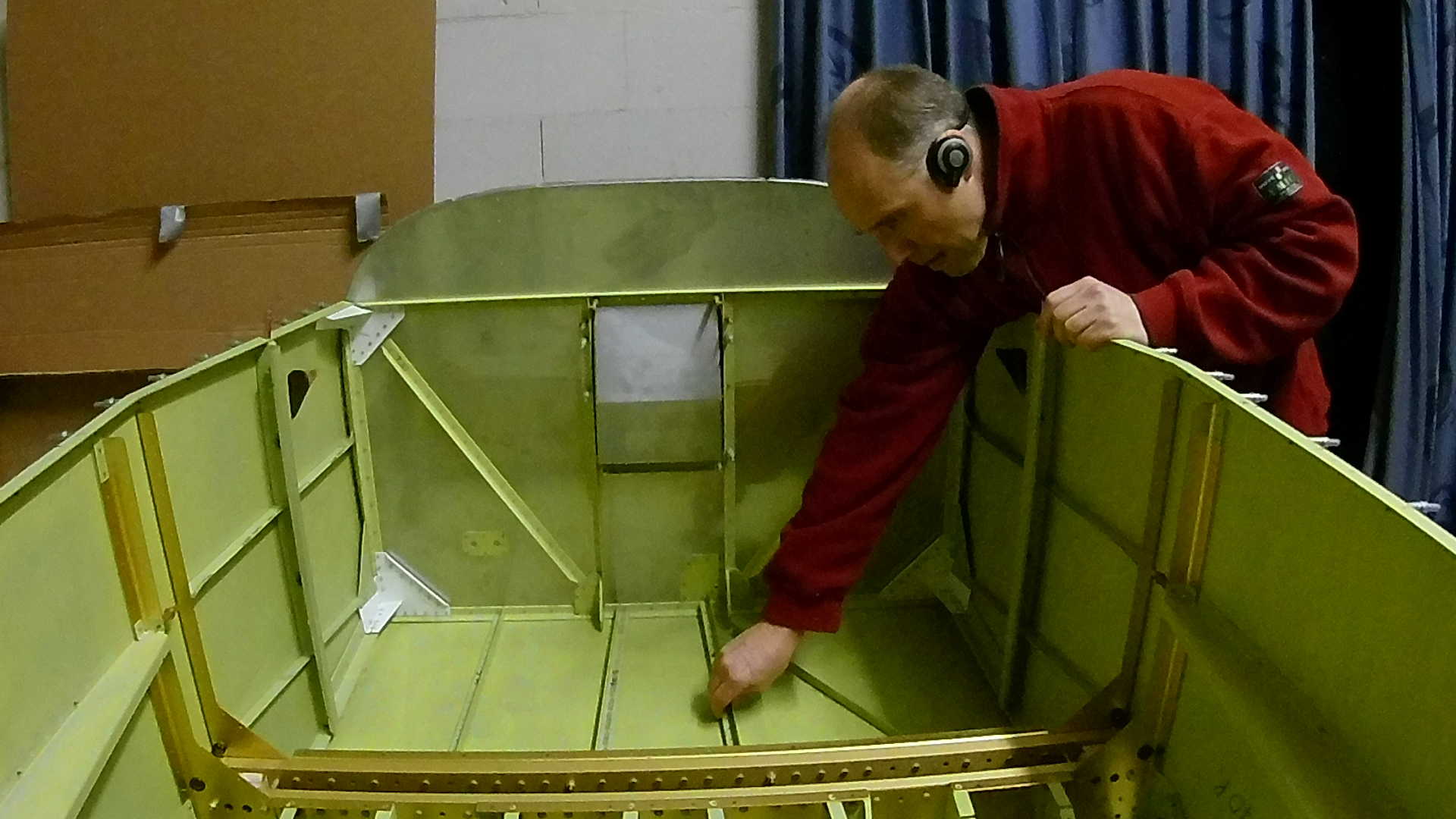 The two middle Floor stiffeners required some trimming on the forward top side so to not interfere with the Firewall stiffeners.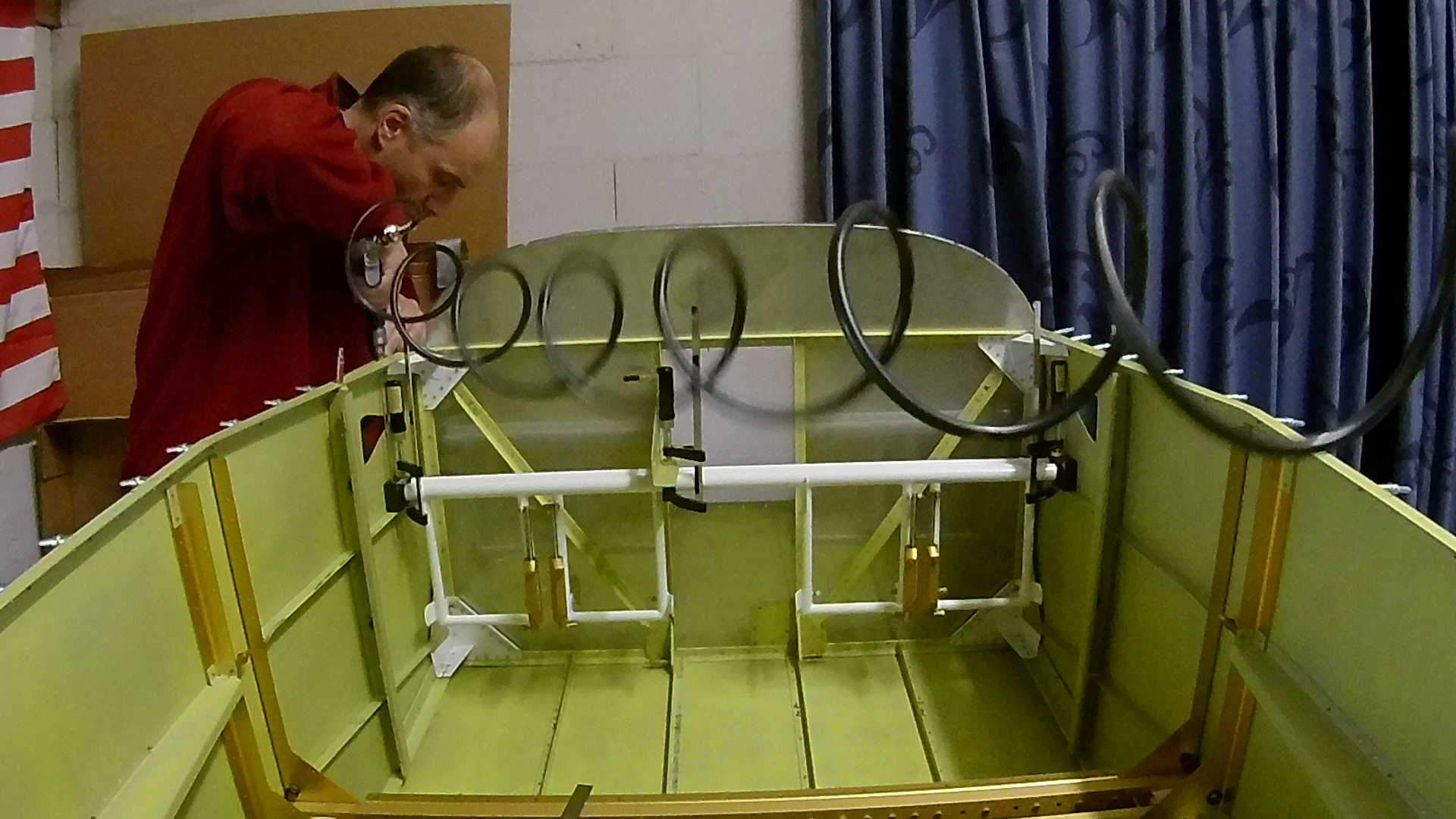 To drill the holes of the Rudder pedals to the longeron, I loosen the top part of the Side Skin and stick a drill between the Skin and the main longeron. There is no way I can reach it otherwise.
For drilling the holes to the middle Rudder pedal assembly, I use the Firewall recess hole.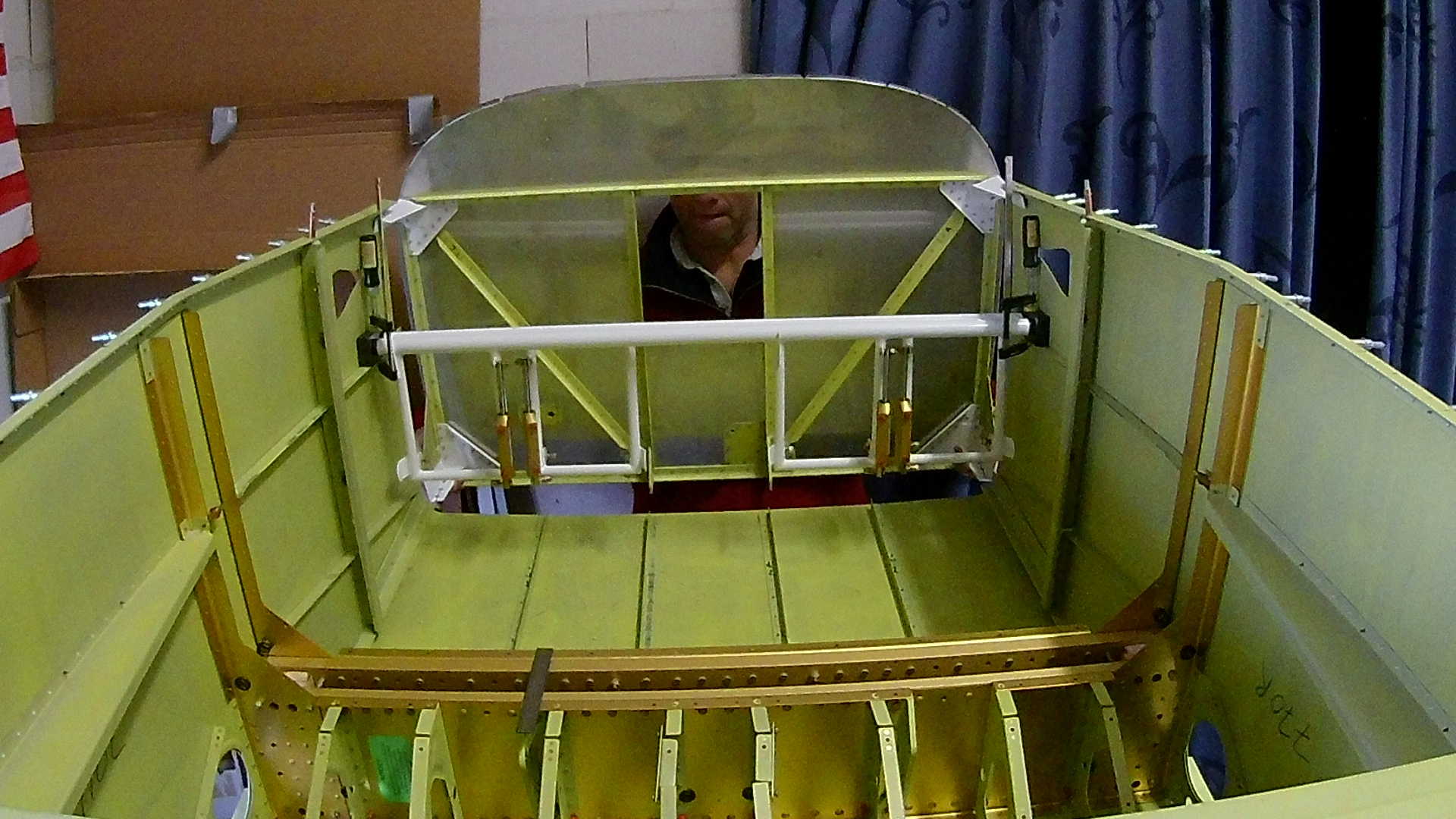 At this point I remove the Firewall (yet again) in order to remove the Rudder pedals including the longerons.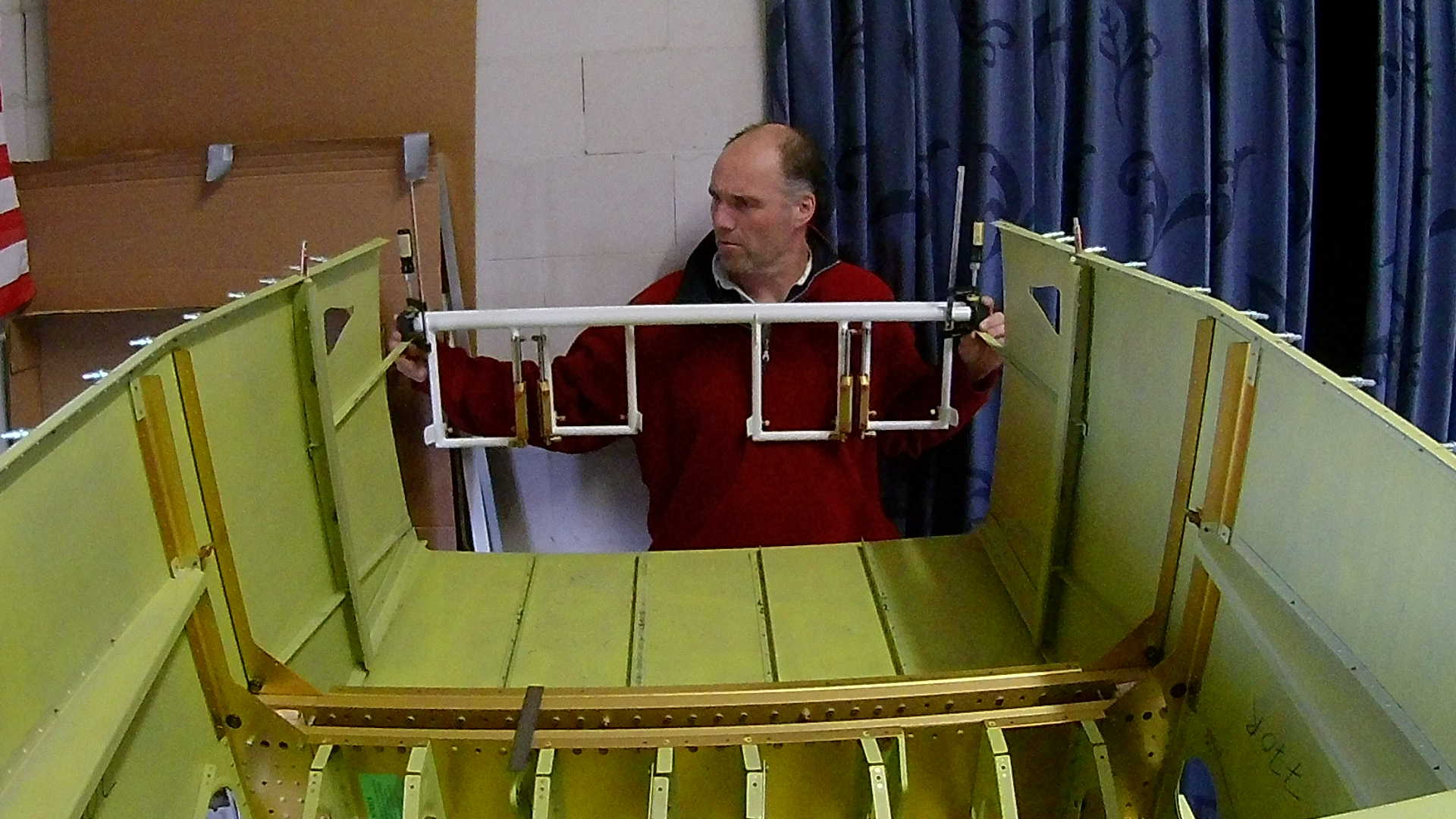 The reason is that I want to drill additional Rudder pedal holes to be able to move the Rudder pedals forward if necessary.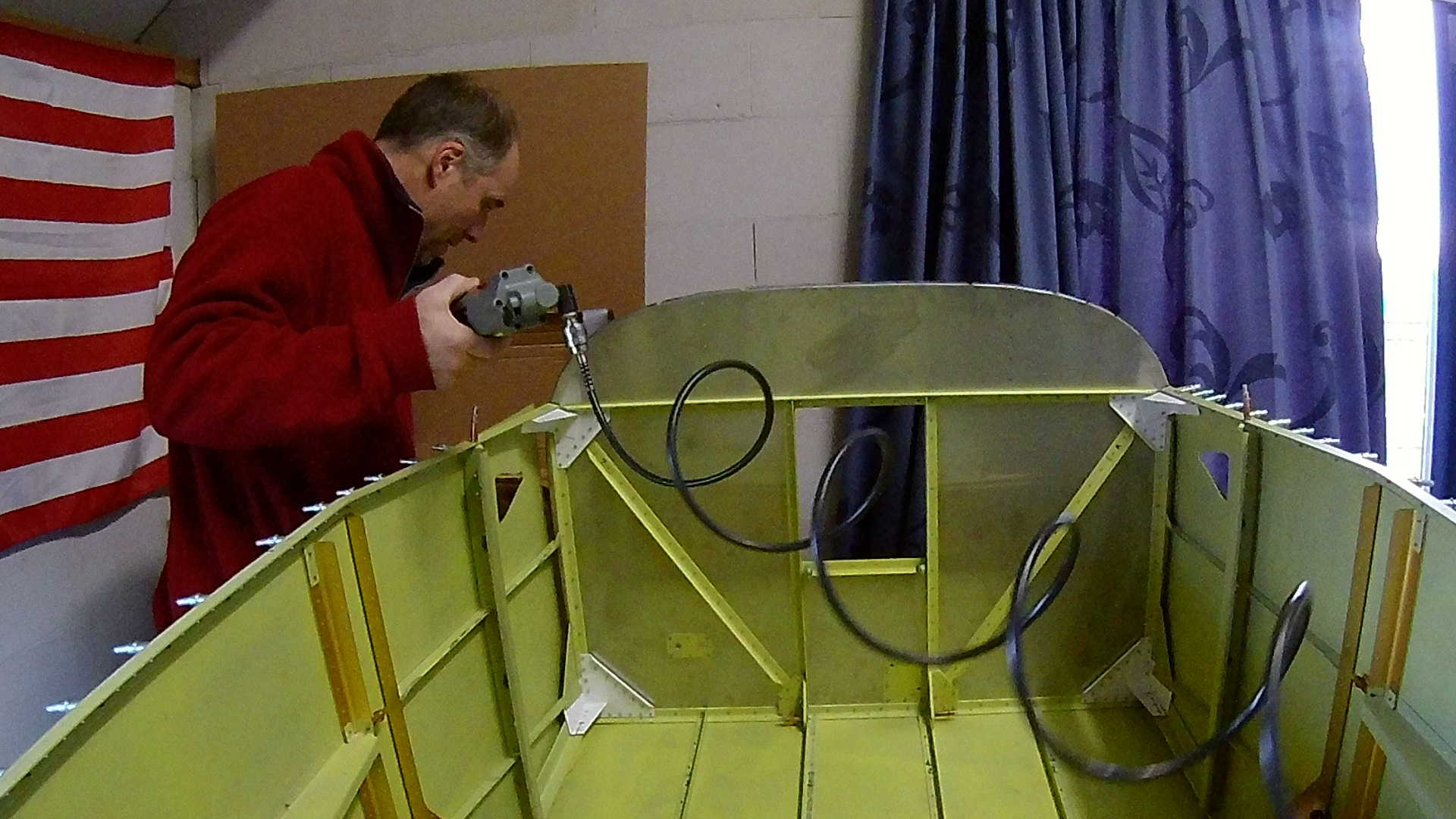 Before closing the Side Skin, I need to rivet the longeron to the Firewall. According to the plan it should be done earlier (before the Side Skins are attached), but I couldn't figure out at what angle. So I loosen the Side Skins just a little bit and use the squeezer to rivet them together.
Time: 4 Hours, Rivets: 0/0 (2019-12-18)
Time: 5 Hours, Rivets: 4/0 (2019-12-21)
Video