On Friday the 21nd of February, my dad and I hit the road and drove to Ieper in the South West of Belgium to visit the ULPower aircraft engine factory. There were about 10 people from all over Europe (Germany, Spain, Sweden, UK and Croatia).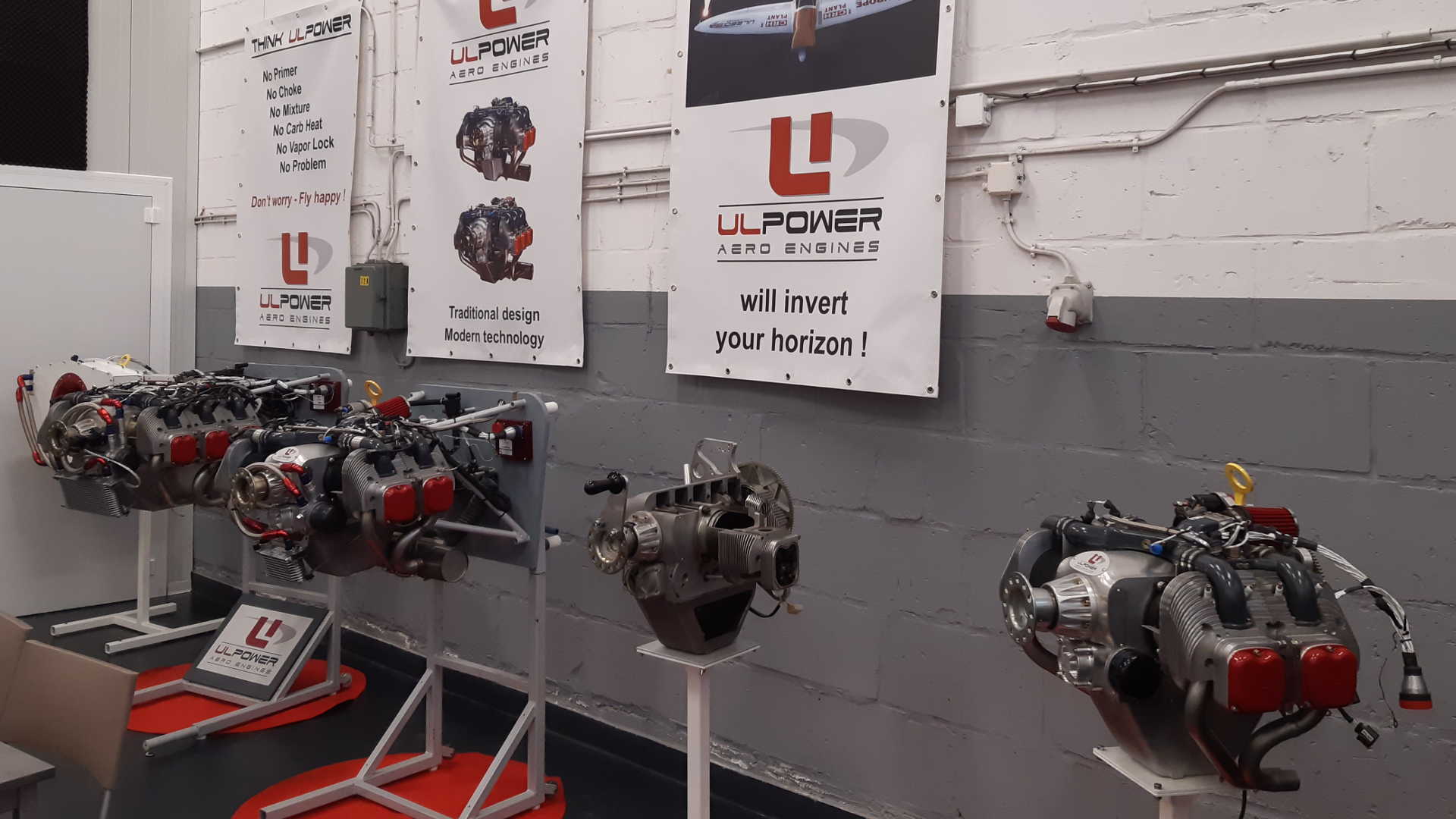 We were invited (as potential buyers) for one of their 'familiarization classes' at the factory. The reception was very friendly and Evelyne and Patrick made us feel very welcome. After an hour of history and overview on the engines, Patrick showed all attendees around in the factory itself. Stunningly this factory is operated by a single engineer and a completely automated CNC-robot.
At the entrance there where palits with blocks of Aluminum. The robot runs 24/7 and picks Aluminum blocks, places them in the CNC-machine and returns the finished pieces. On the right you can see finished parts, on the left there are different tools for the CNC-machine that are placed in the machine by the robot if it requires to execute a different process.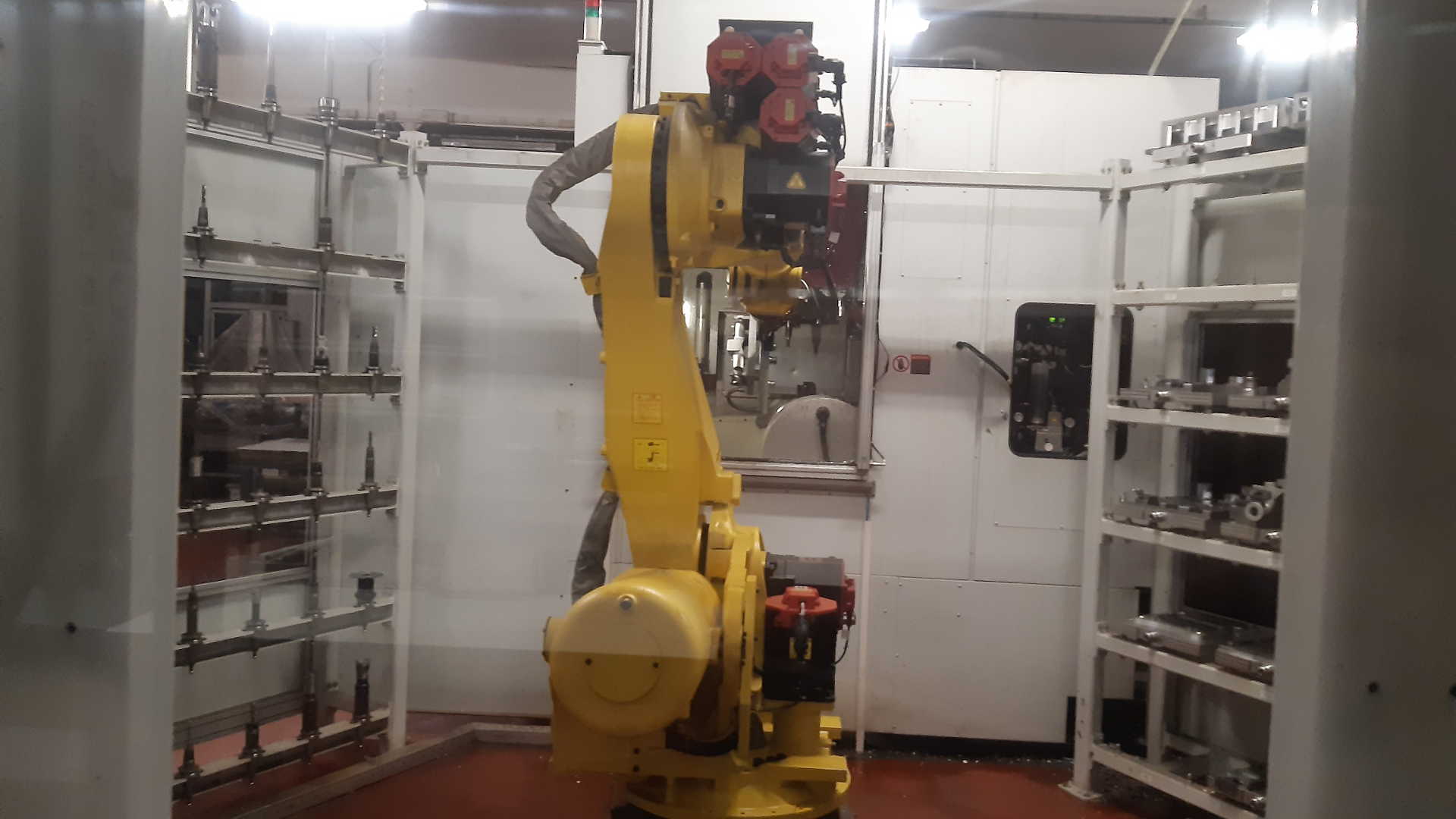 On regular intervals the engineer requests the robot to pick finished parts and deliver then to him for inspection and measurements. All parts are logged including their measurements and deviations.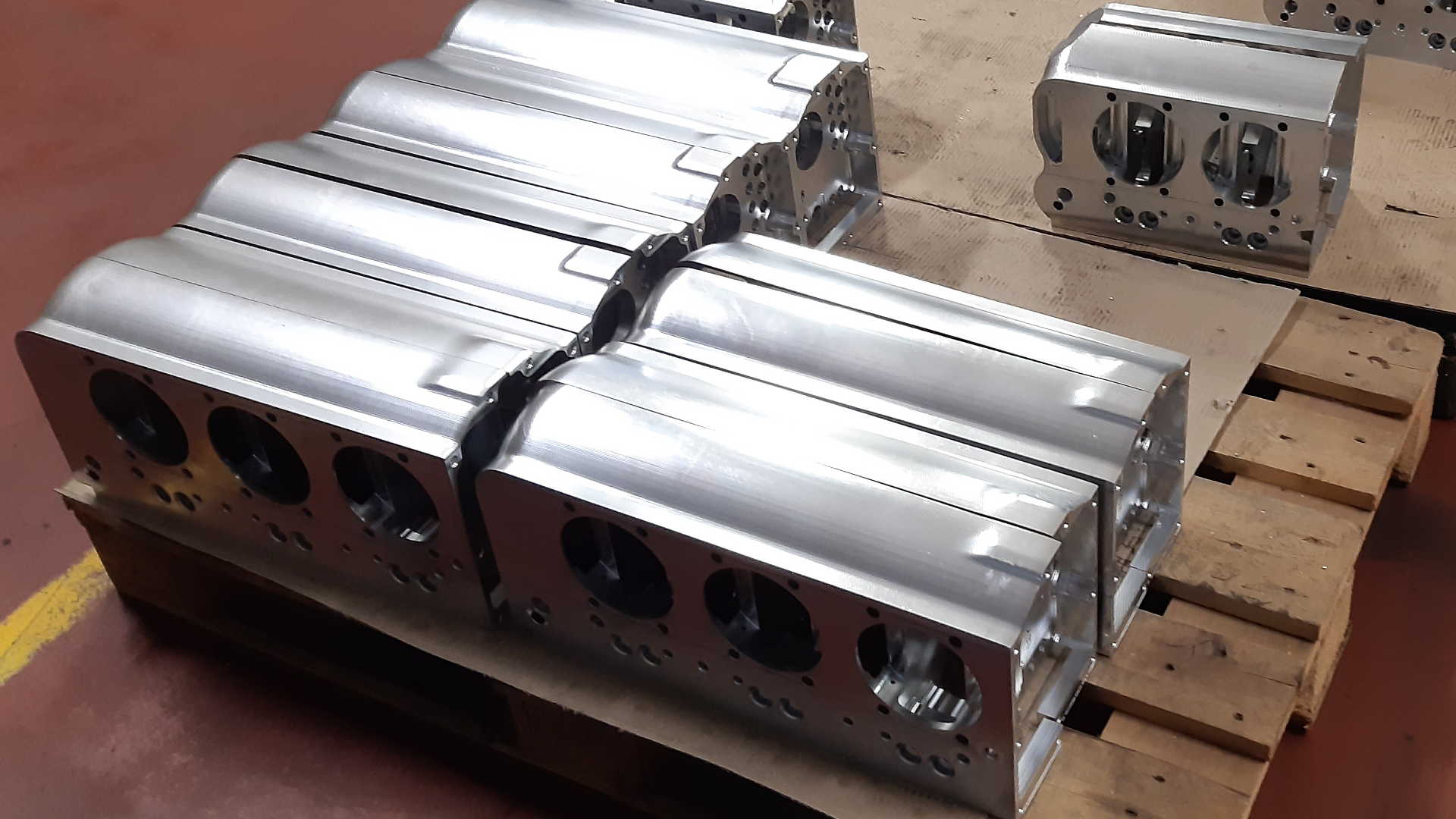 The core of the engine is created out of two blocks of Aluminum. You can see a six cylinder in the front and a four cylinder on the back of the palit.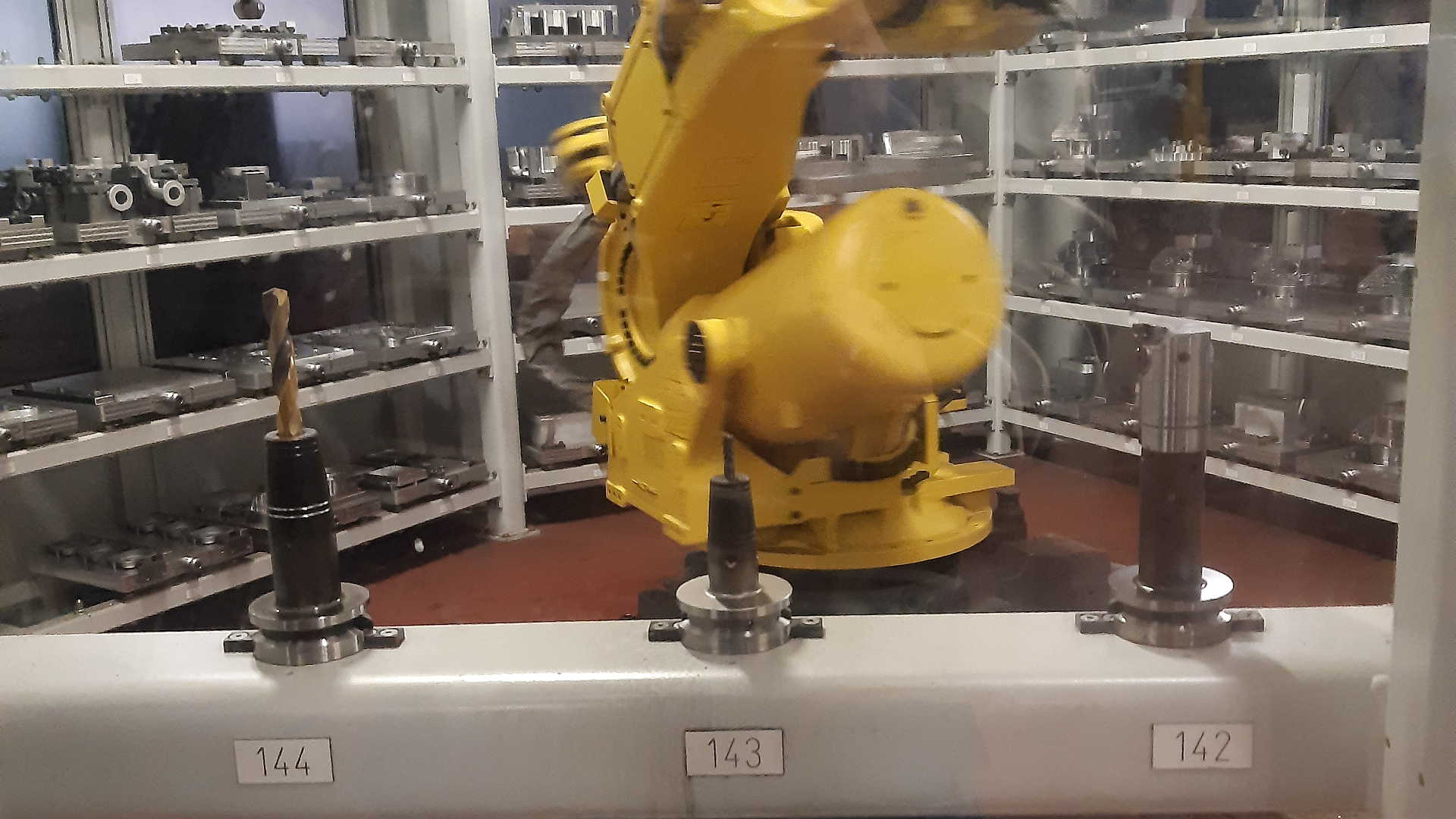 The robot works day and night and the engineer makes sure that before he heads home, all the slots are filled with Aluminum blocks, so the machine can work all night. Obviously the robot is surrounded by storage racks, so no one can reach the robot (or actually the other way around, because I think it won't even sense it when it decapitates you.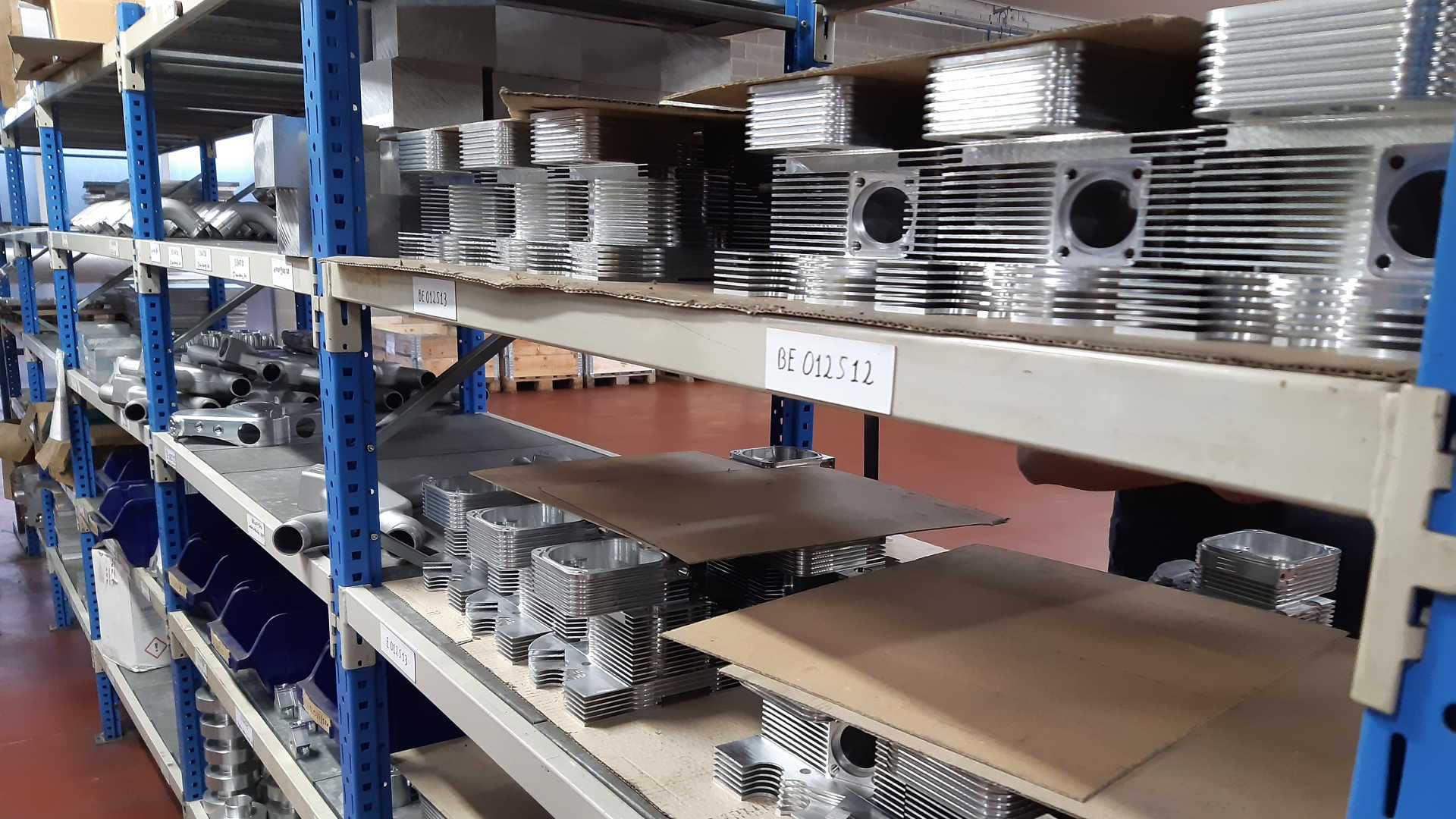 The finished cylinder walls with the cool-fins are stored in a rack with engine serial numbers on them. Besides the CNC production of parts in Ieper, ULPower also has a aircraft engine assembly factory in Oostende (Belgium). This assembly facility takes the parts created in Ieper and build the actual ULPower engines.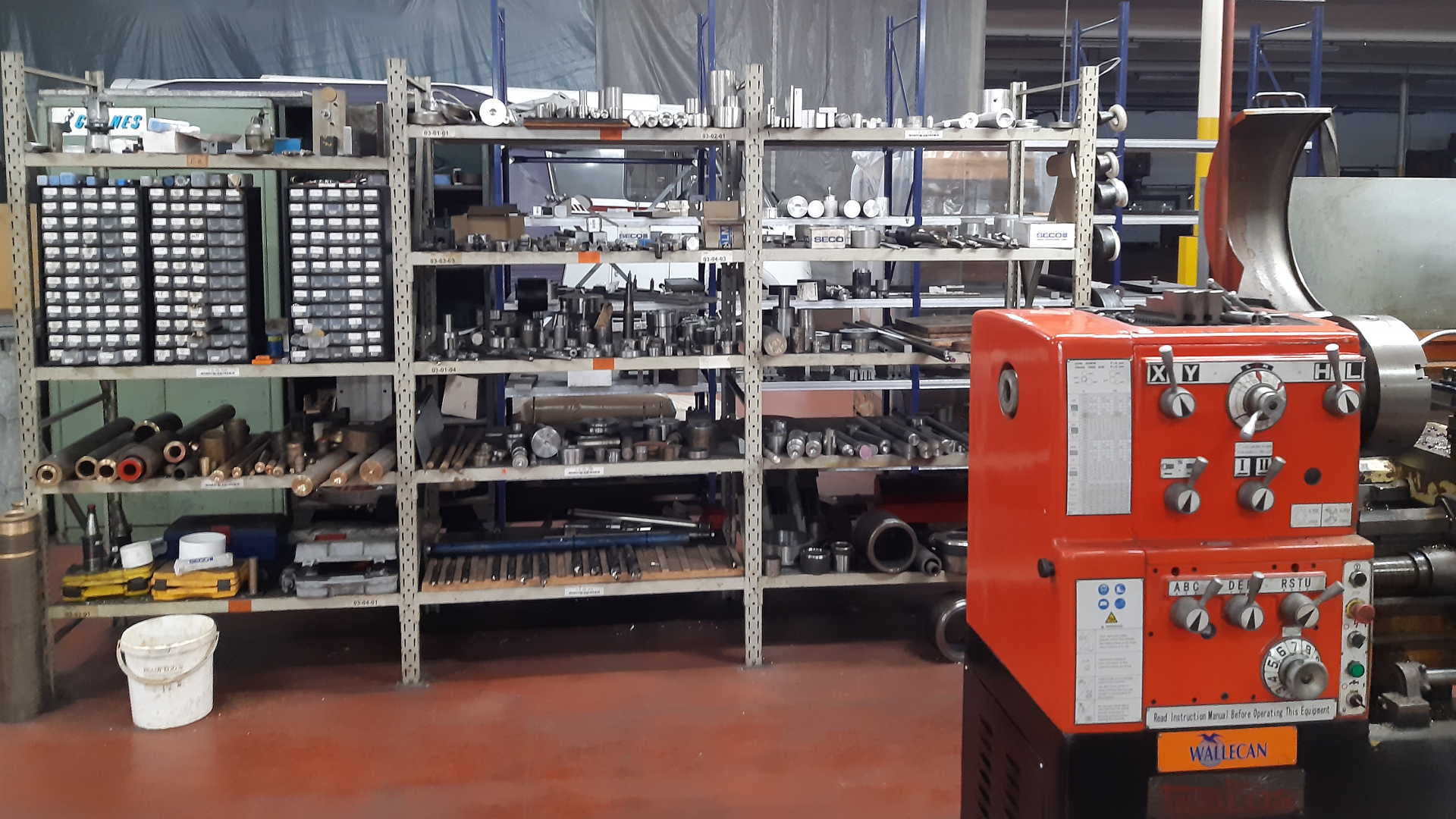 The rest of the factory is empty, except for some manual tools and auxiliary parts. However I guess the manual tools are obsolete, because they didn't run at all.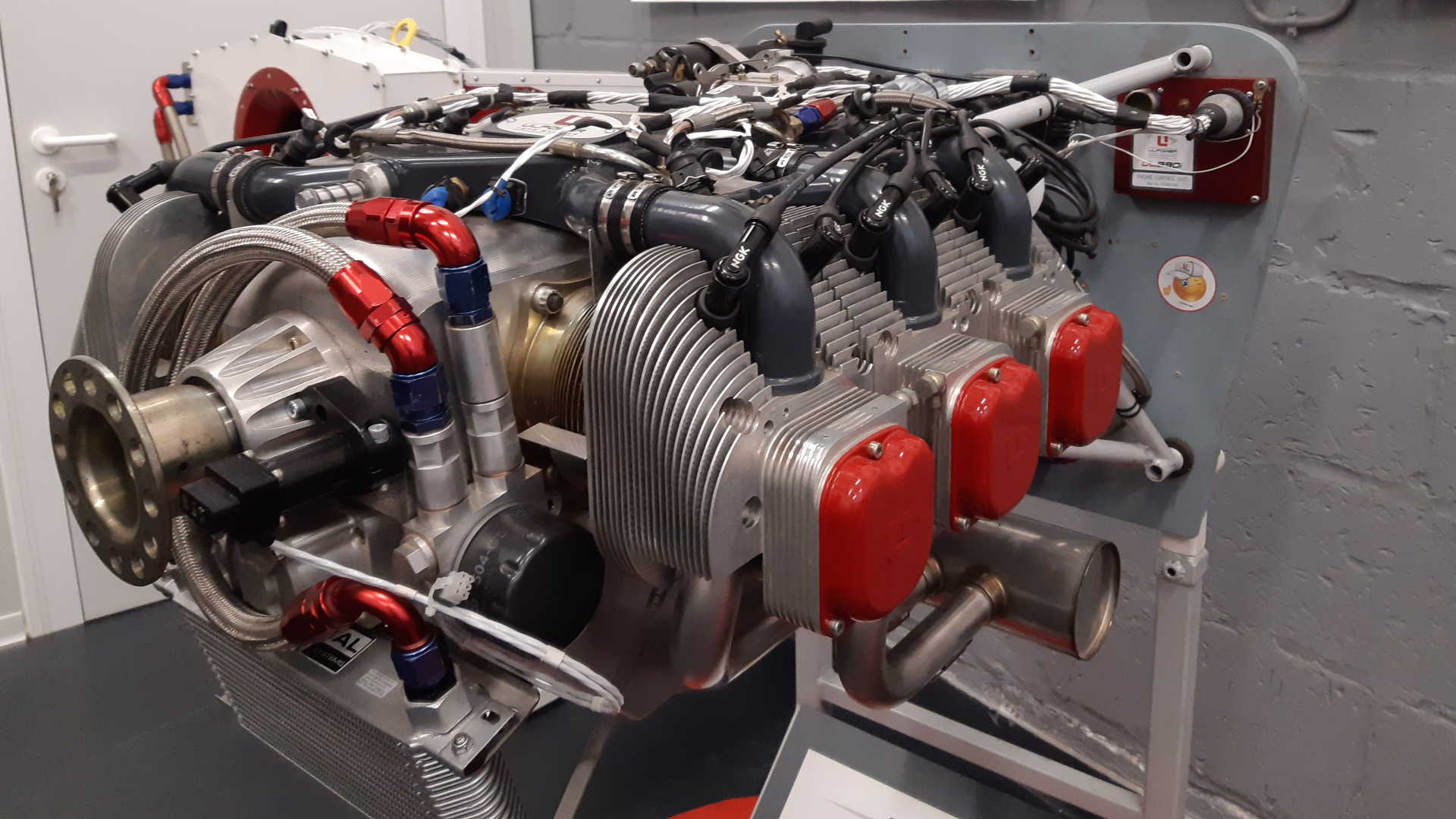 Meet the ULPower 520iSA. It's a six-cylinder, 108kg, 200hp Lycoming alternative.It has both air and oil cooling and a ECU controlled injection system.
It is the engine I choose for my RV-7 and it looks great.
Time: 5 Hours, Rivets:  0/0 (2020-02-21)
Video