Working on the control column, which is the part where you insert the control sticks to control the Ailerons and Elevator.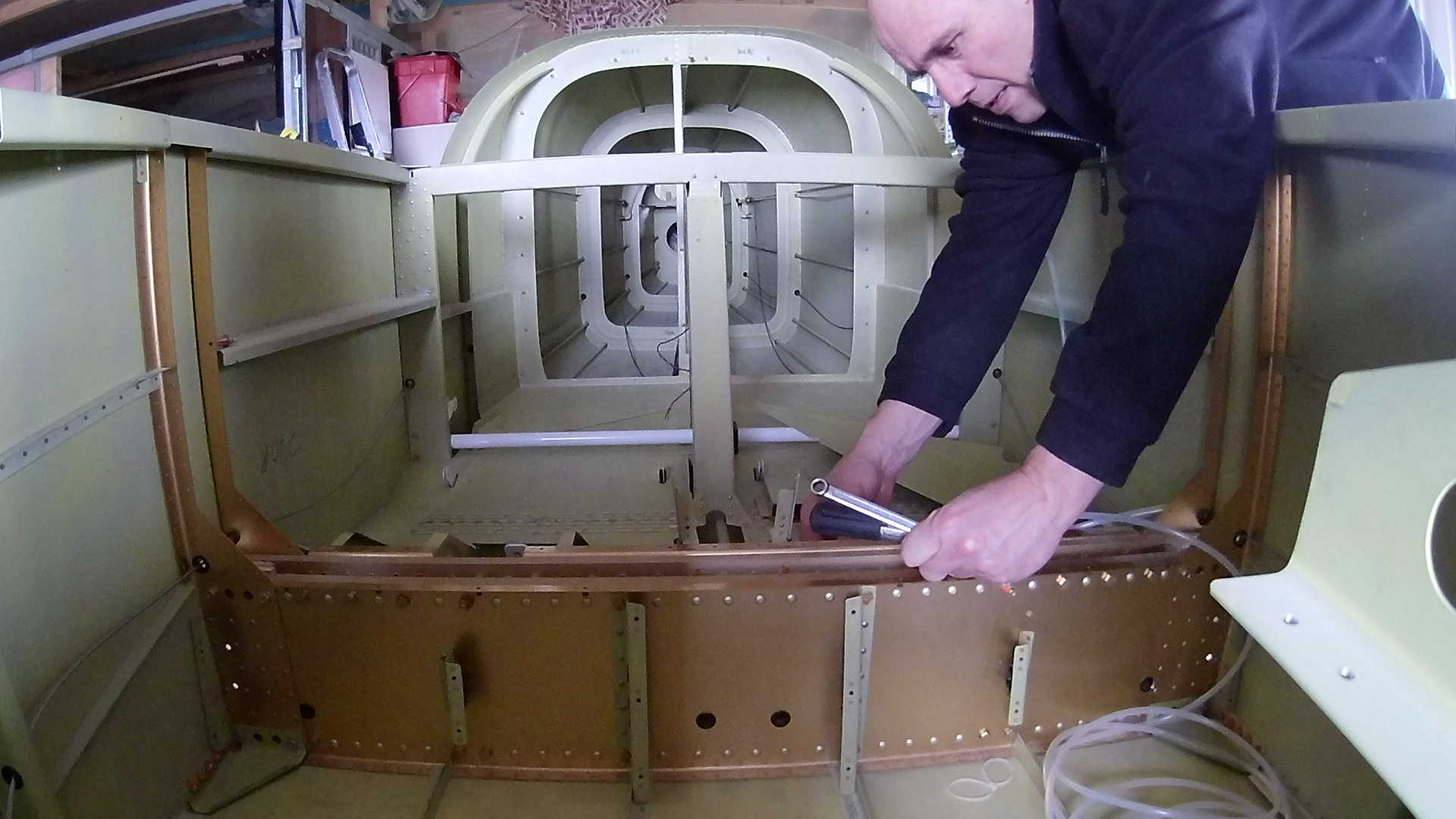 Tricky part is to insert the different control push rods and fasten them to the Control Column. Mainly removing the spaces between hinges and eyebolts by filling the space with washers. This isn't easy, because there is not much room to operate.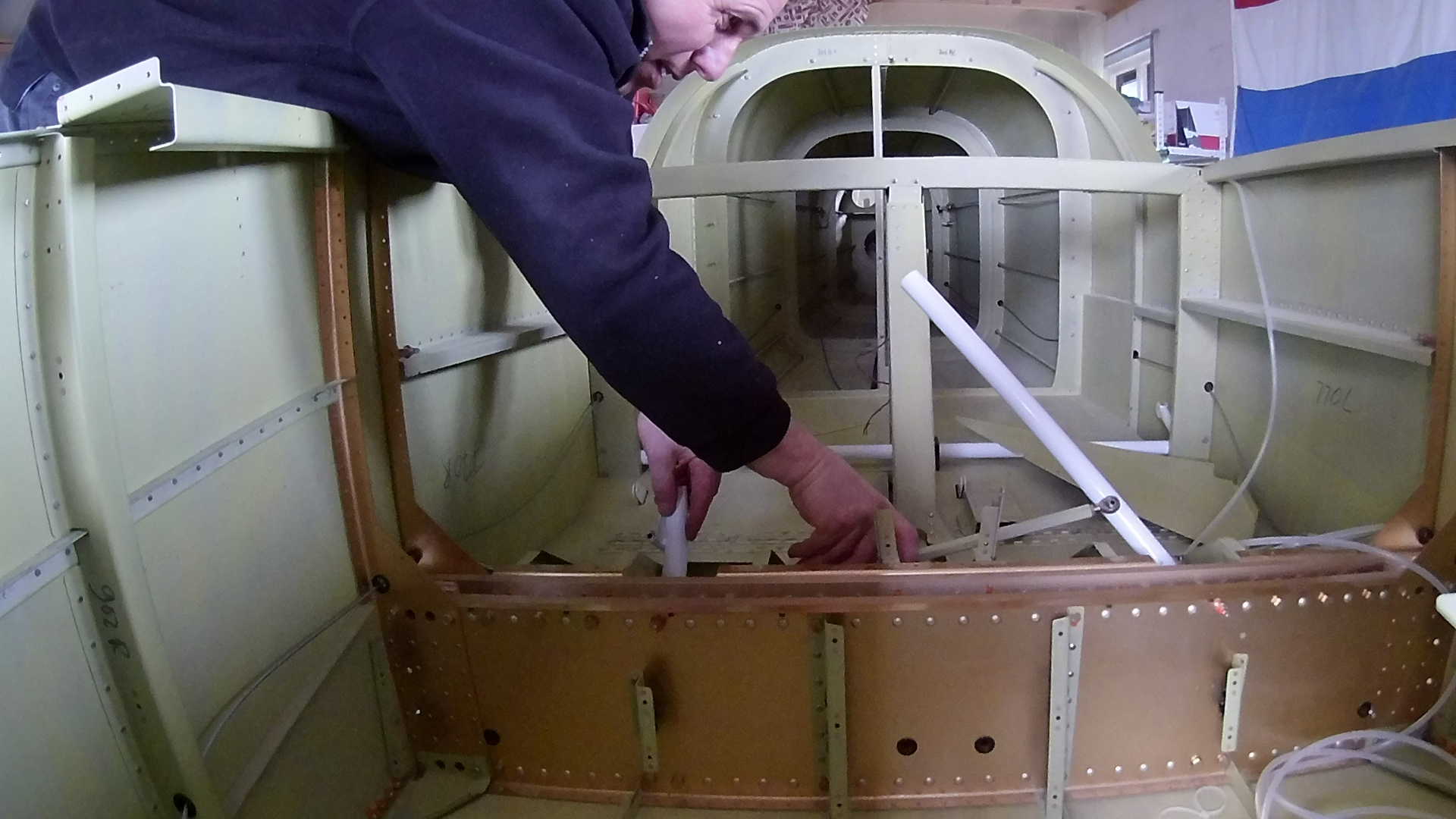 Here is the control column pushrod that connects both the control sticks to each other.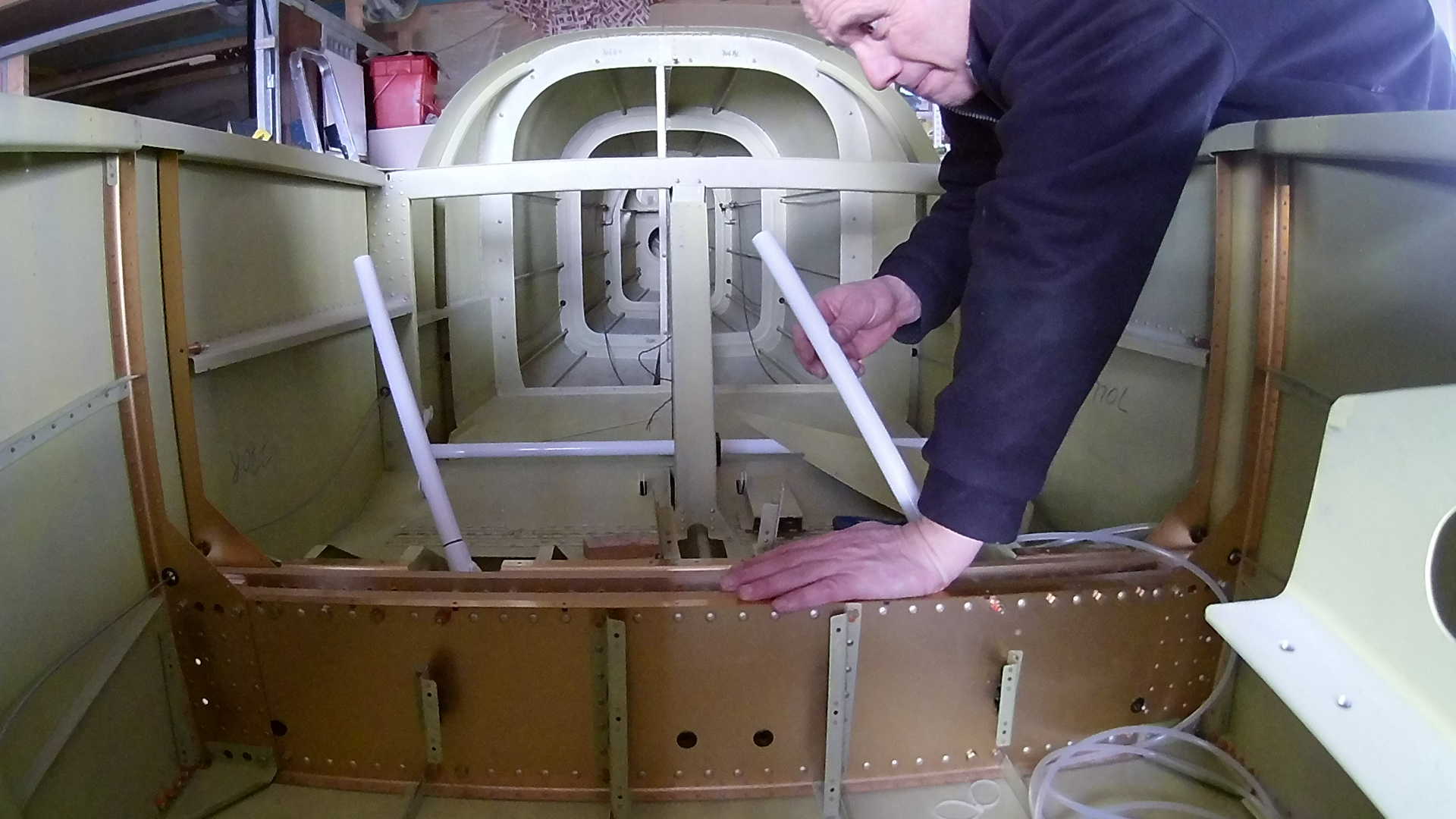 Finished and it looks great to see both control sticks work with no tolerance.
Time: 3 Hours, Rivets:  0/0 (2020-03-11)
Video