Here are some idea's on a center console worked out in cardborard. An RV-7 doesn't come with a center console, but I like center consoles both from a functionalities as well as a comfort point of view.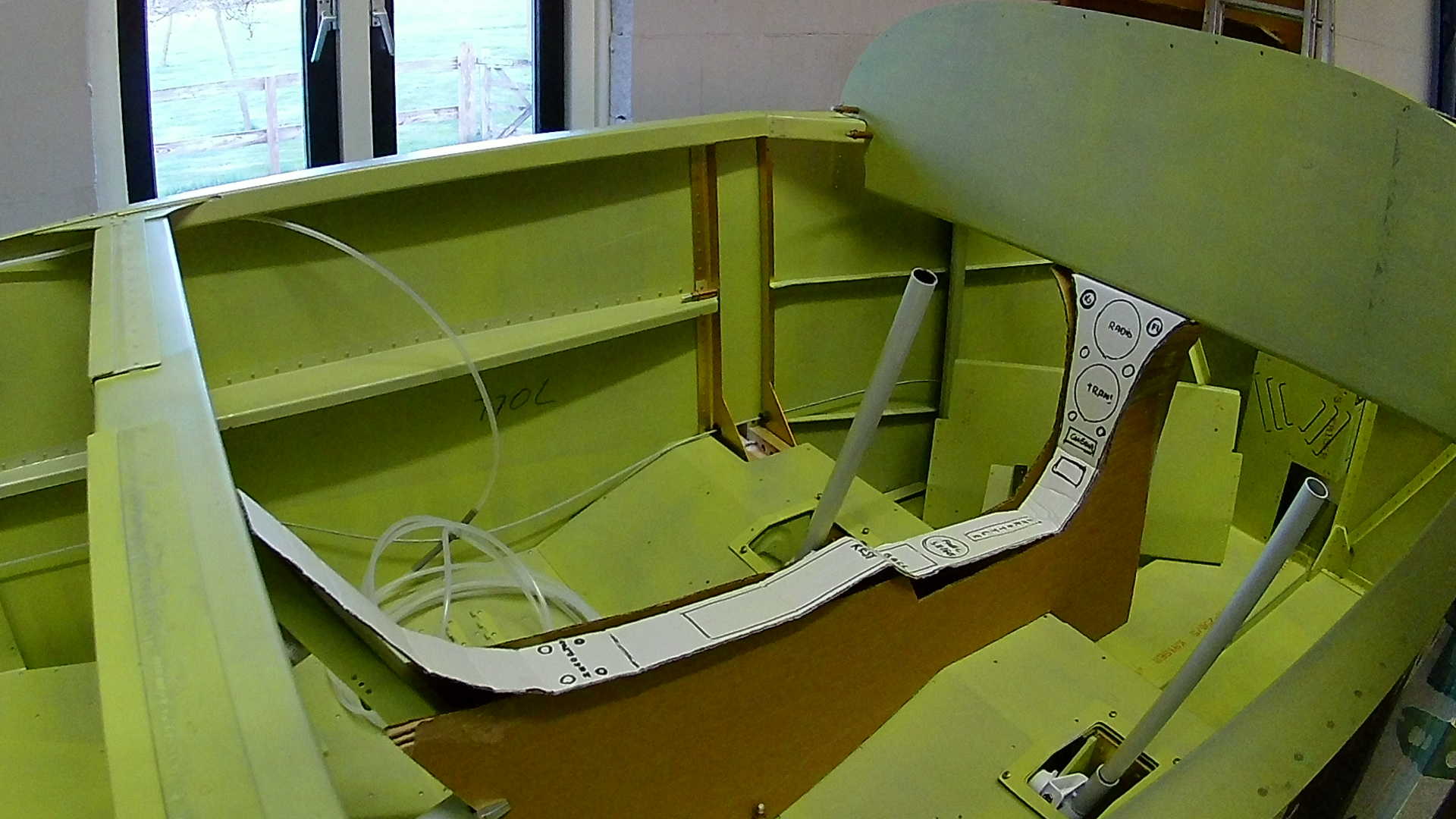 This is my fist idea with a center console going up to the panel. It provides a nice place to install the radio and transponder and it looks professional.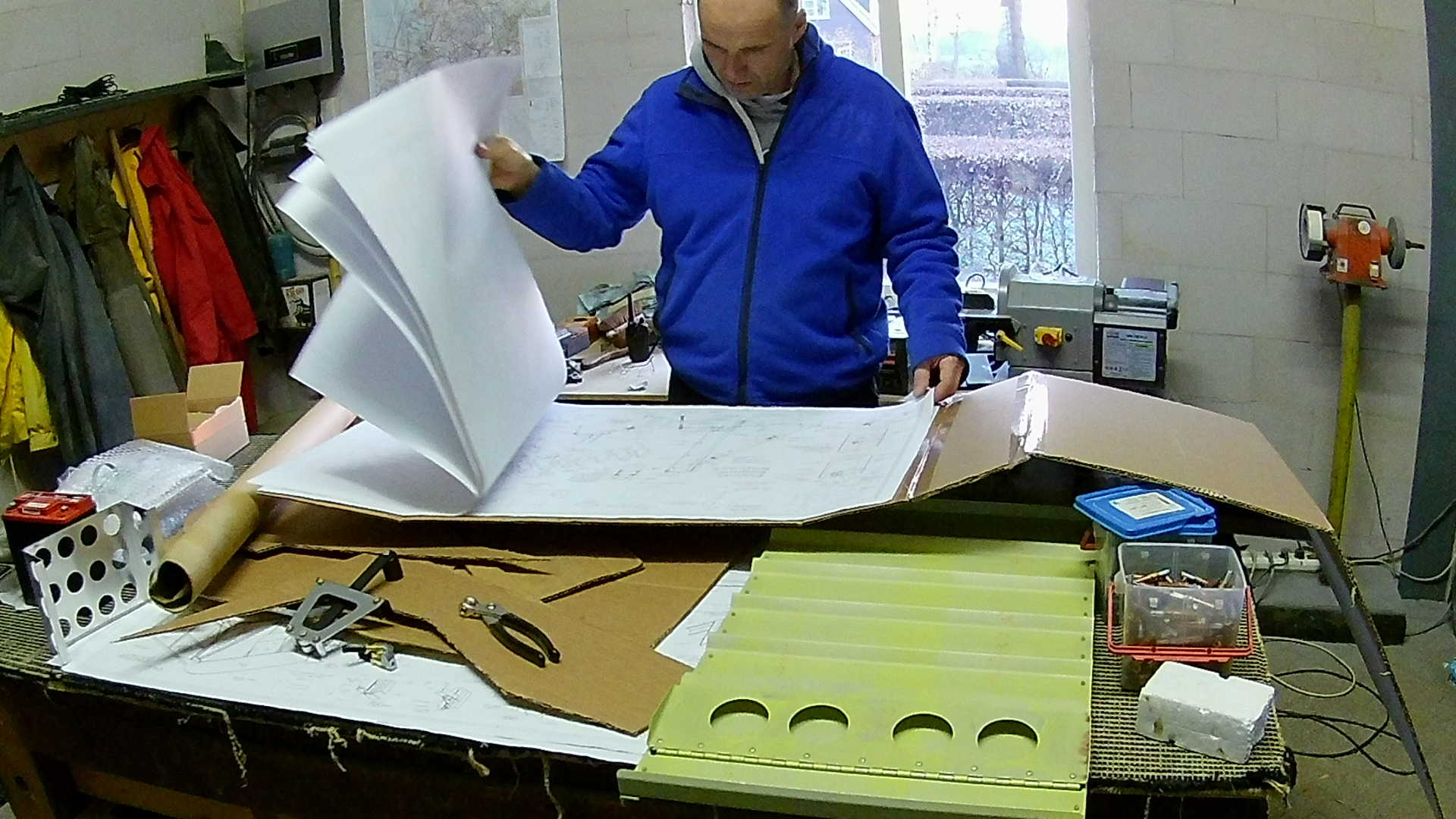 The main problem is that it reduces leg room when flying alone. Checking the flaps en center drawings looking at the possibilities.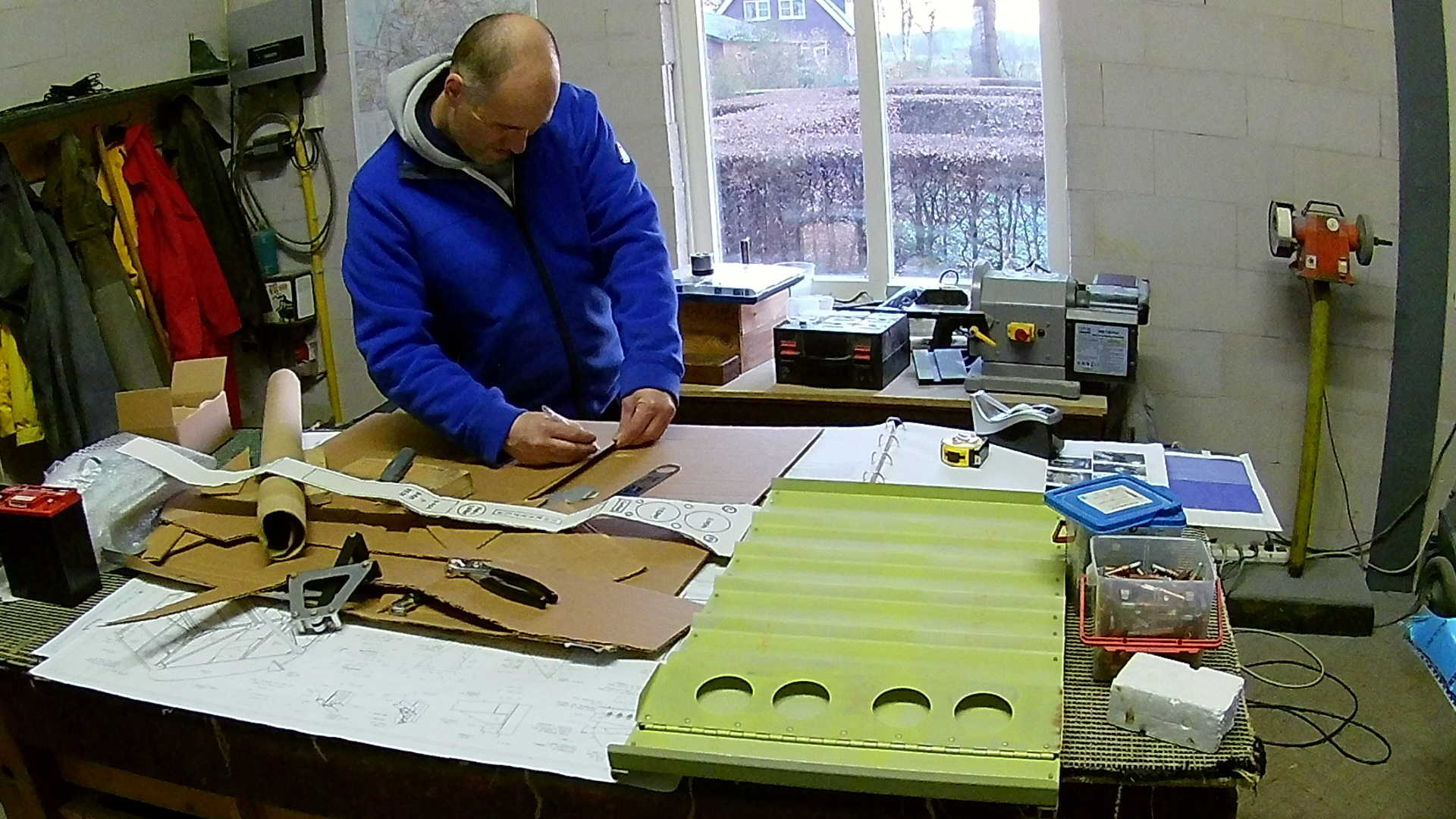 I've integrated the throttle quadrant and it looks great. For my engine (ULPower 520iSA) I don't need a mixture control, as it uses an ECU for that. Also the pitch control for the Airmaster prop is fully automatic.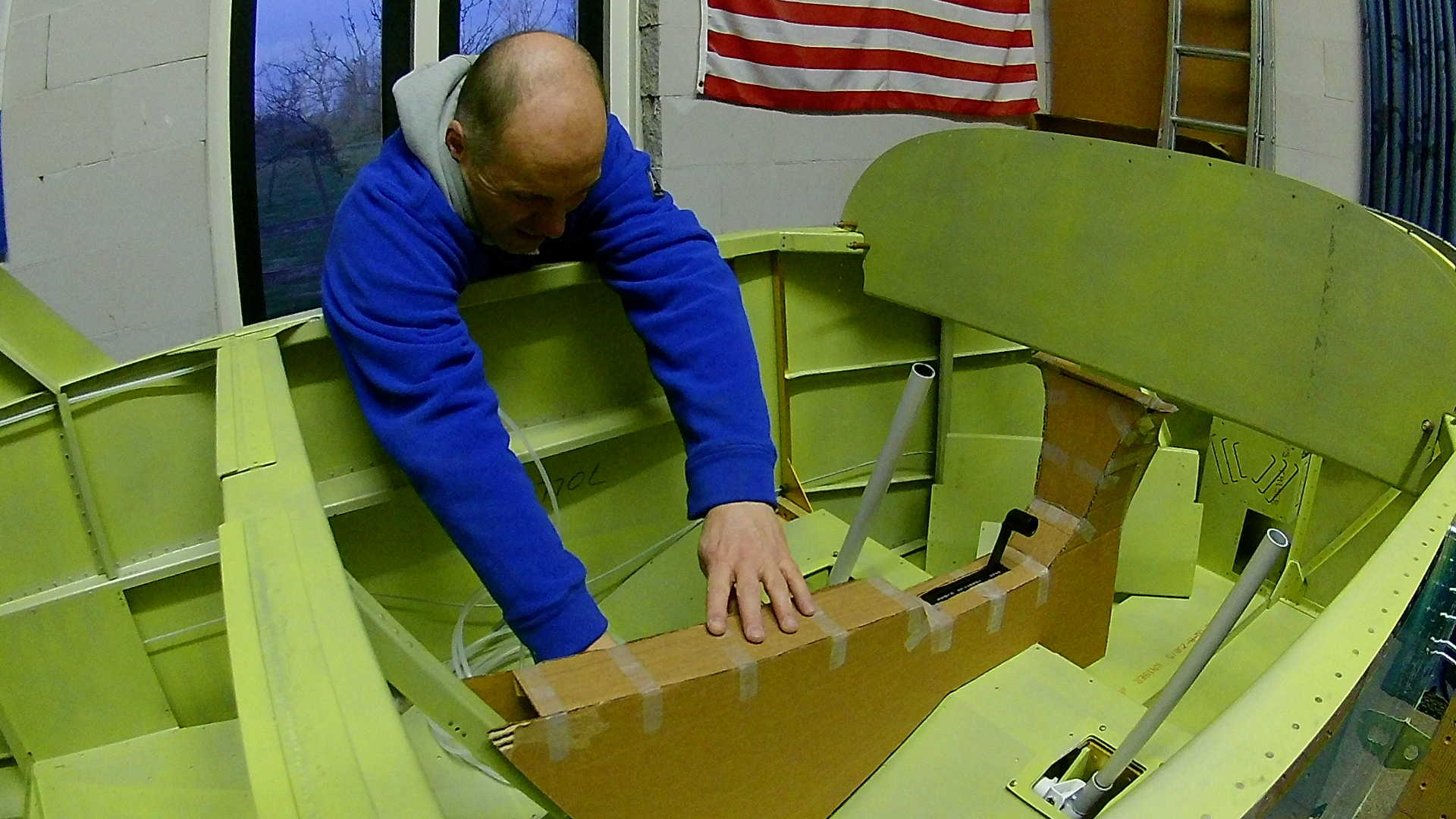 A big advantage of the center console going up to the panel is the routing of the throttle cable. You can simply use the original routing of Van's.
I also made an alternative center console without the part going up to the panel.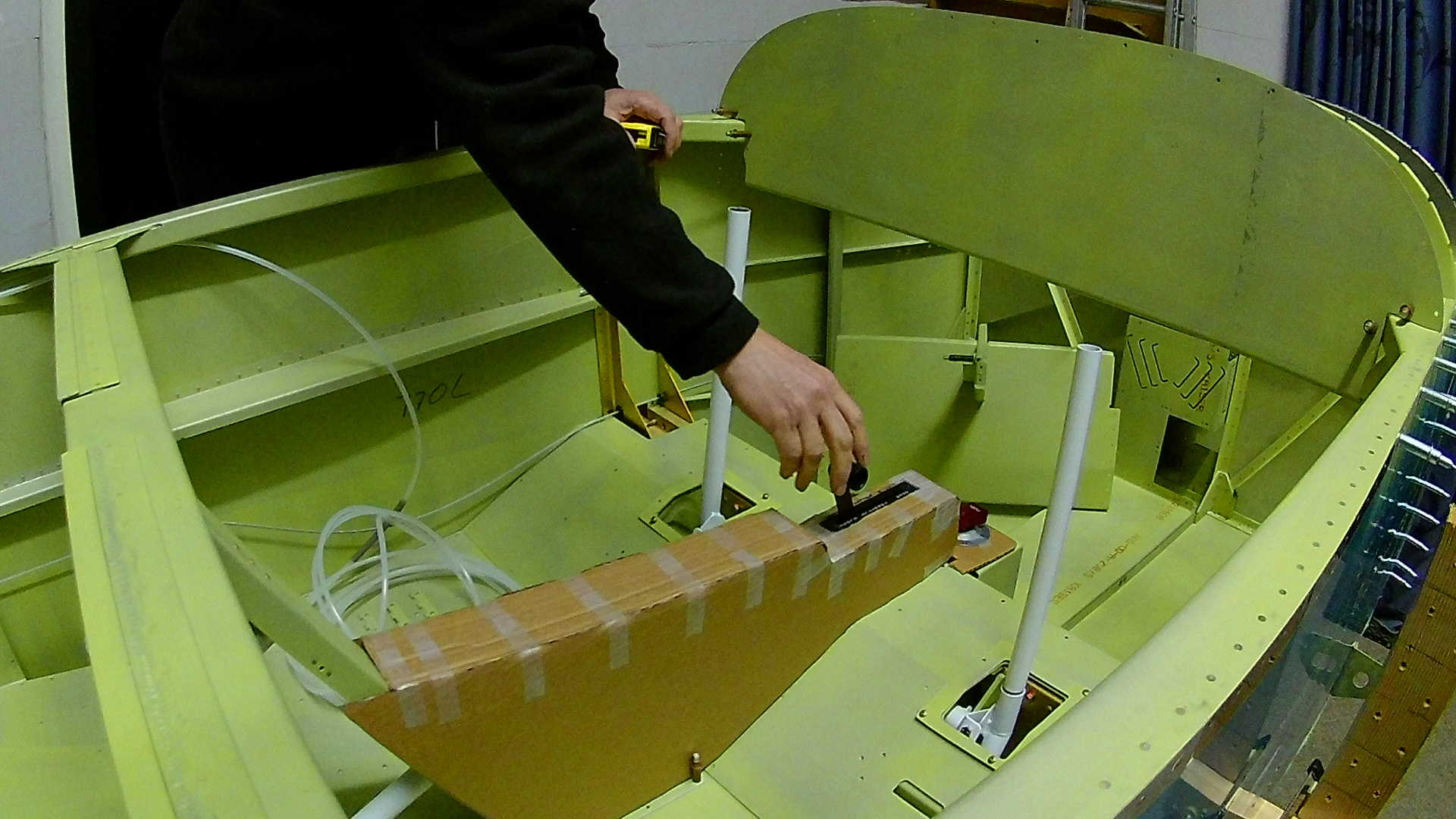 This preserves the leg room and the original locathion of the fuel selector. However it will require changes to my panel layout and I have to solve the throttle cable routing. Currently this is my nr.1 choice.
Time: 4 Hours, Rivets: 42/2 (2020-03-14)
Time: 2 Hours, Rivets:  0/0 (2020-03-18)
Time: 5 Hours, Rivets:  0/0 (2020-03-22)
Video