The Elevator tips were quite easy, so I continued with the tips for the Rudder and the Vertical Stabilizer.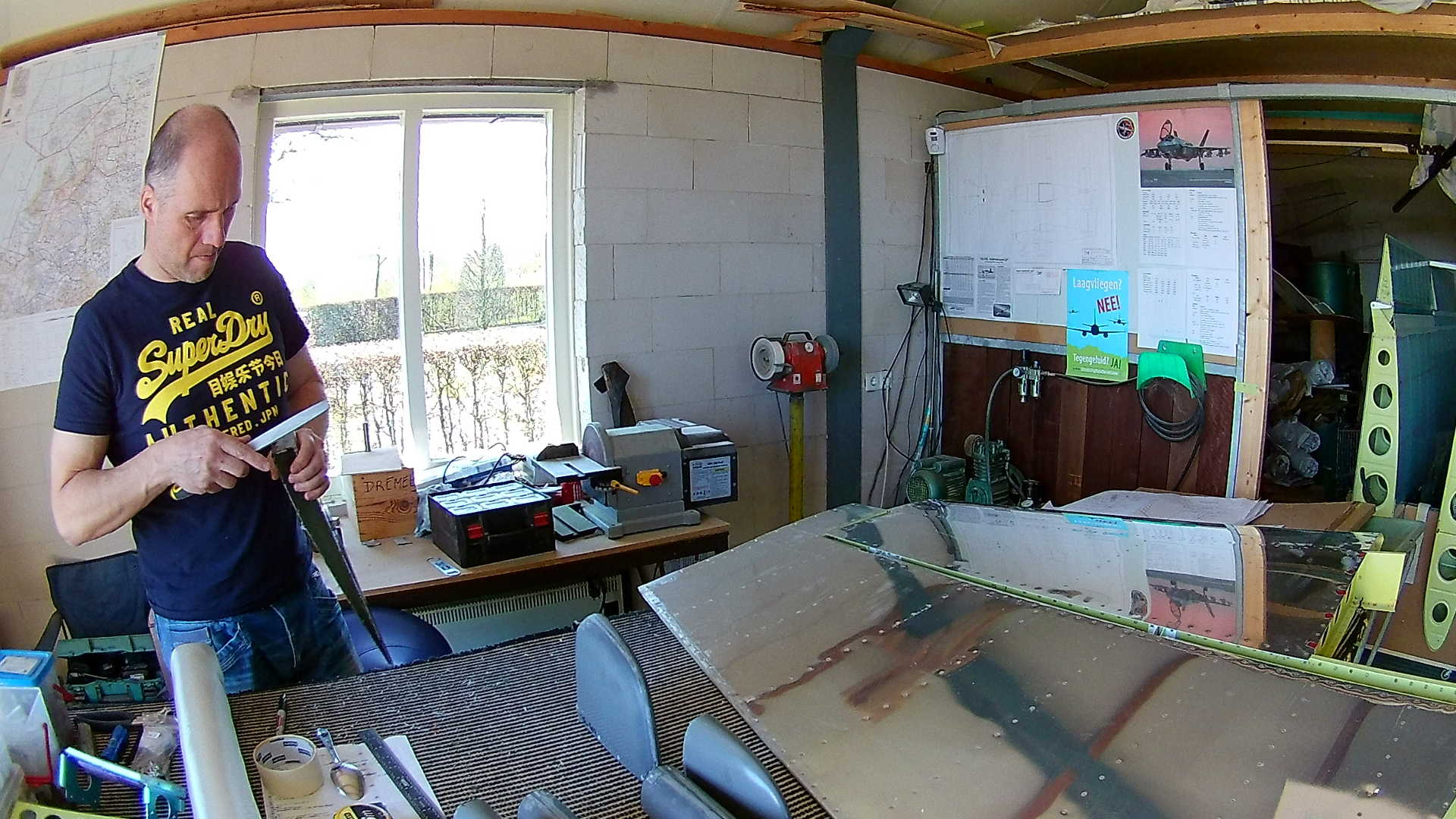 The forward part of the Rudder tips is close during fabrication, in contrast with the Elevator tips, which are open. However I did need to add a layer of epoxy resin and clean it up to make it smooth.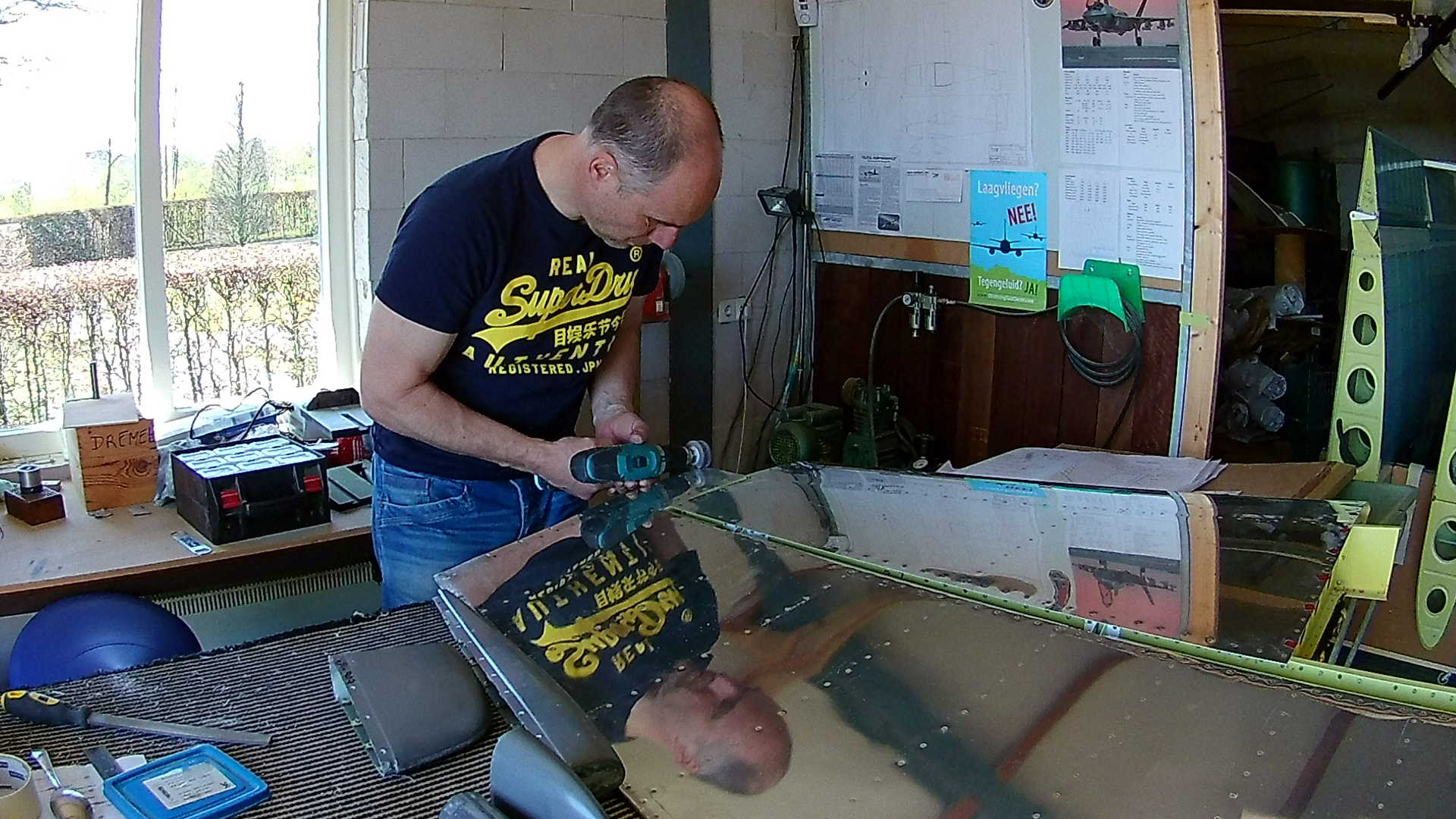 The Aluminum edges, where the tips connect to are also cleaned up with a sandpaper grinder. It enables merging with the resin and produces a smooth result.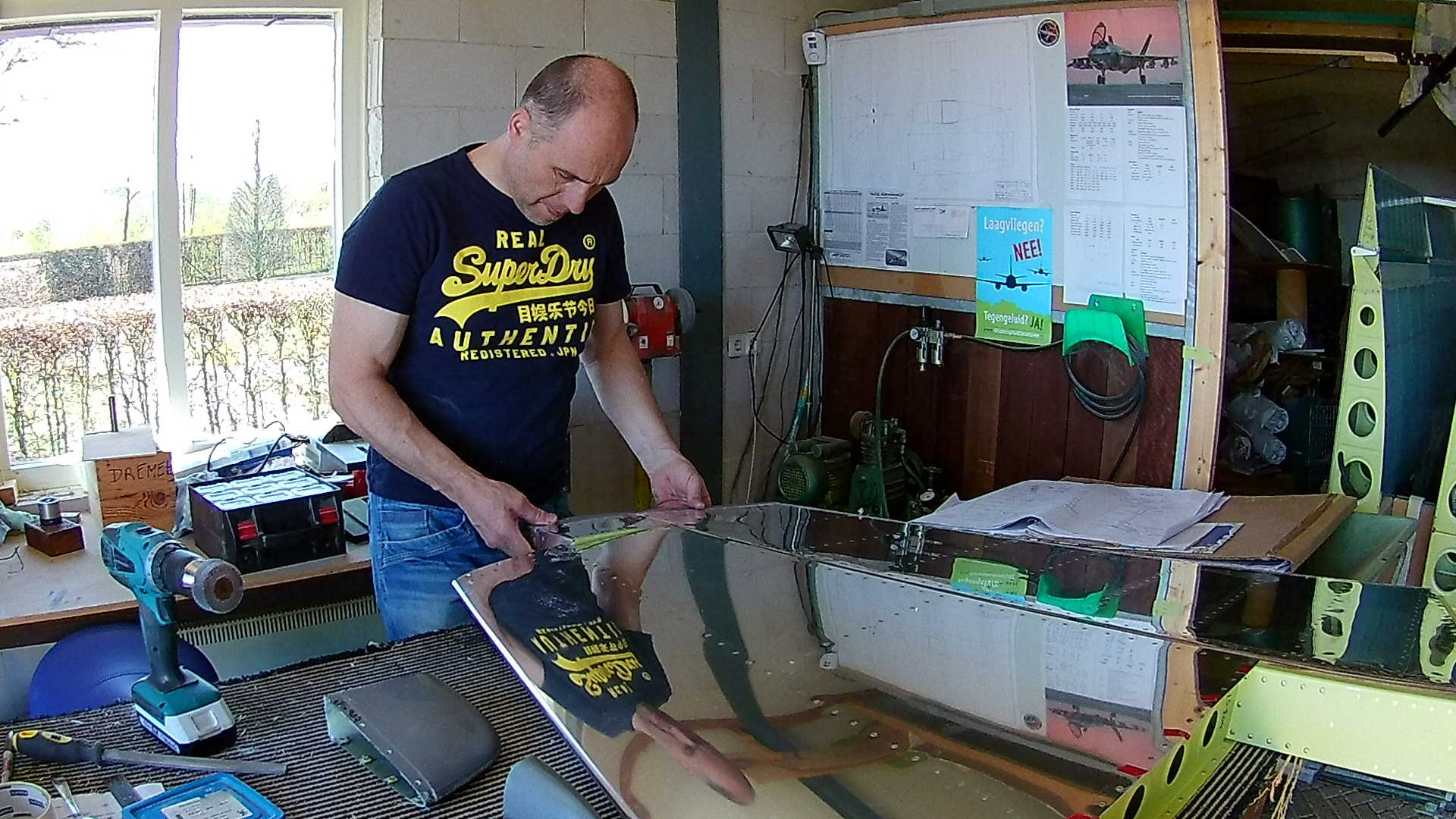 Fitting the Rudder tip takes a lot of time. It's a loop of attaching the tip, check for bumps and unevenness, file and grind and fit again.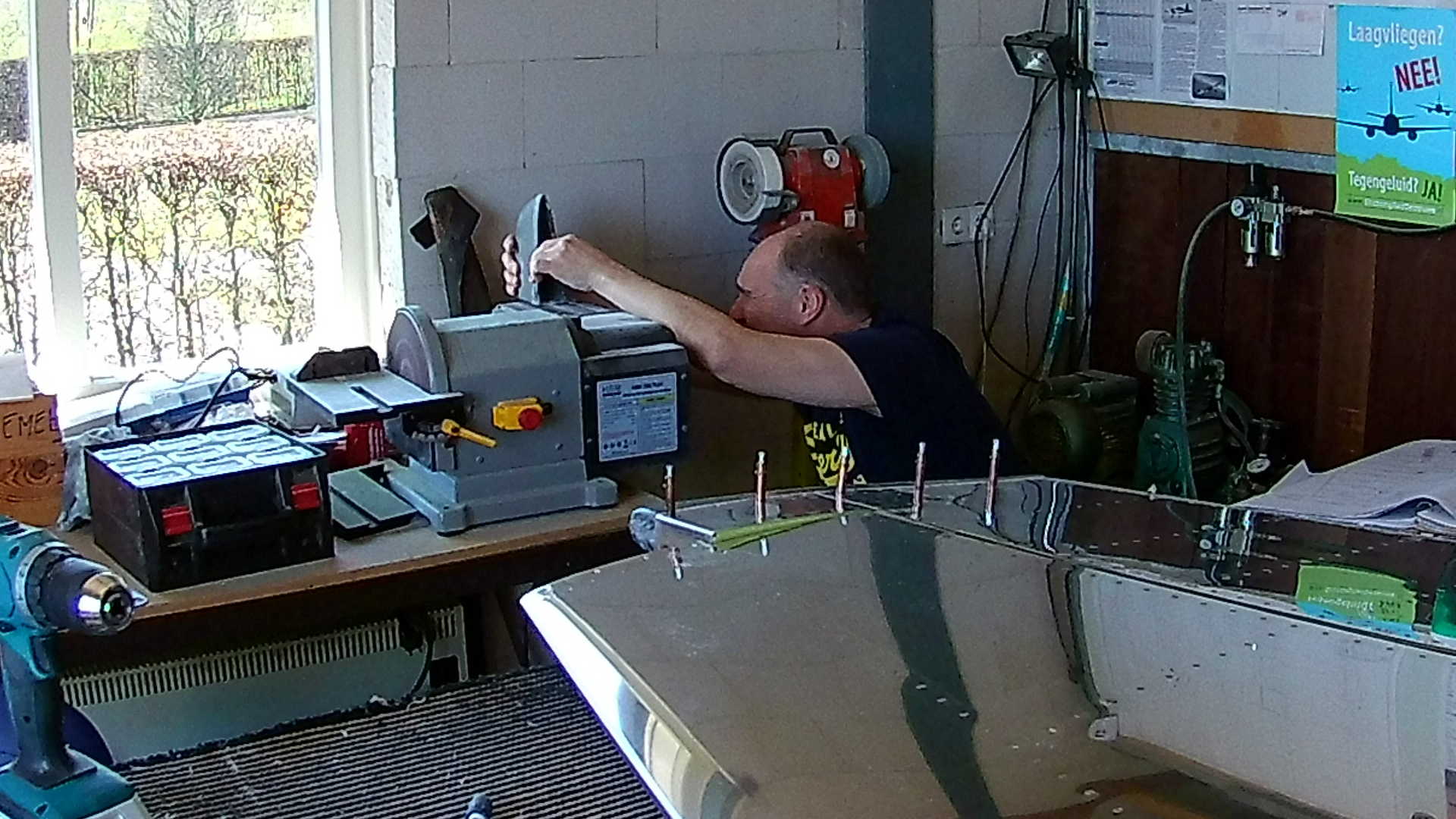 Same procedure for the tip of the vertical stabilizer. I used too much epoxy resin for the forward part and had to grind of a lot of material. Note: making the resin hot (by grinding) also makes it weak again.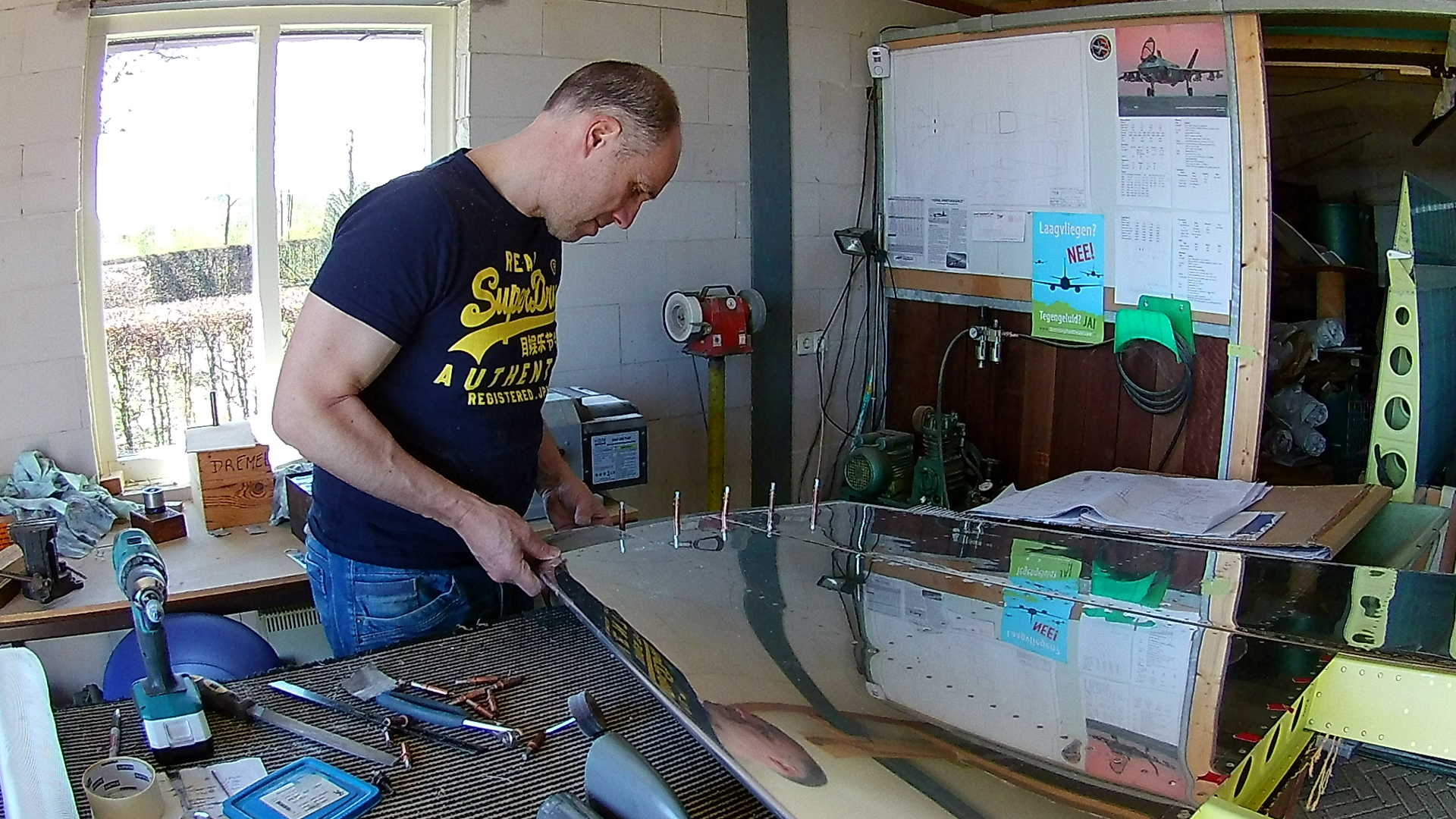 Next step is to align both tips, so the line of the vertical stabilizer and the rudder should continue nicely.
Once everything aligns, we can start riveting the tips. I use blind rivets, because it's impossible to use regular rivets and I don't need access, so I don't need to be able to detach them.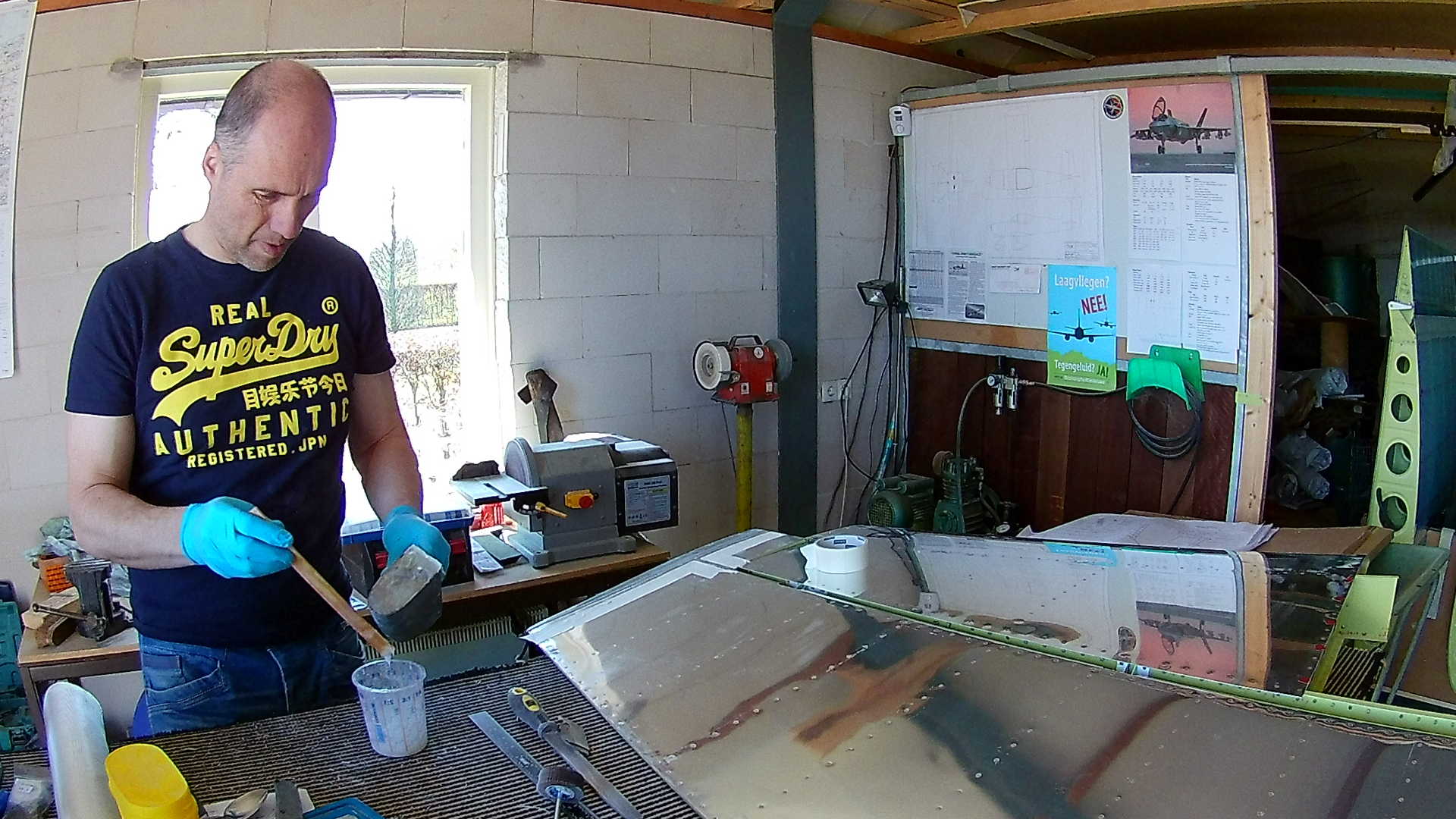 So now when I created some epoxy resin, I try to handle all tasks that require it. Making resin for every little thing would be too much overhead and a waste of resin (you always make too much).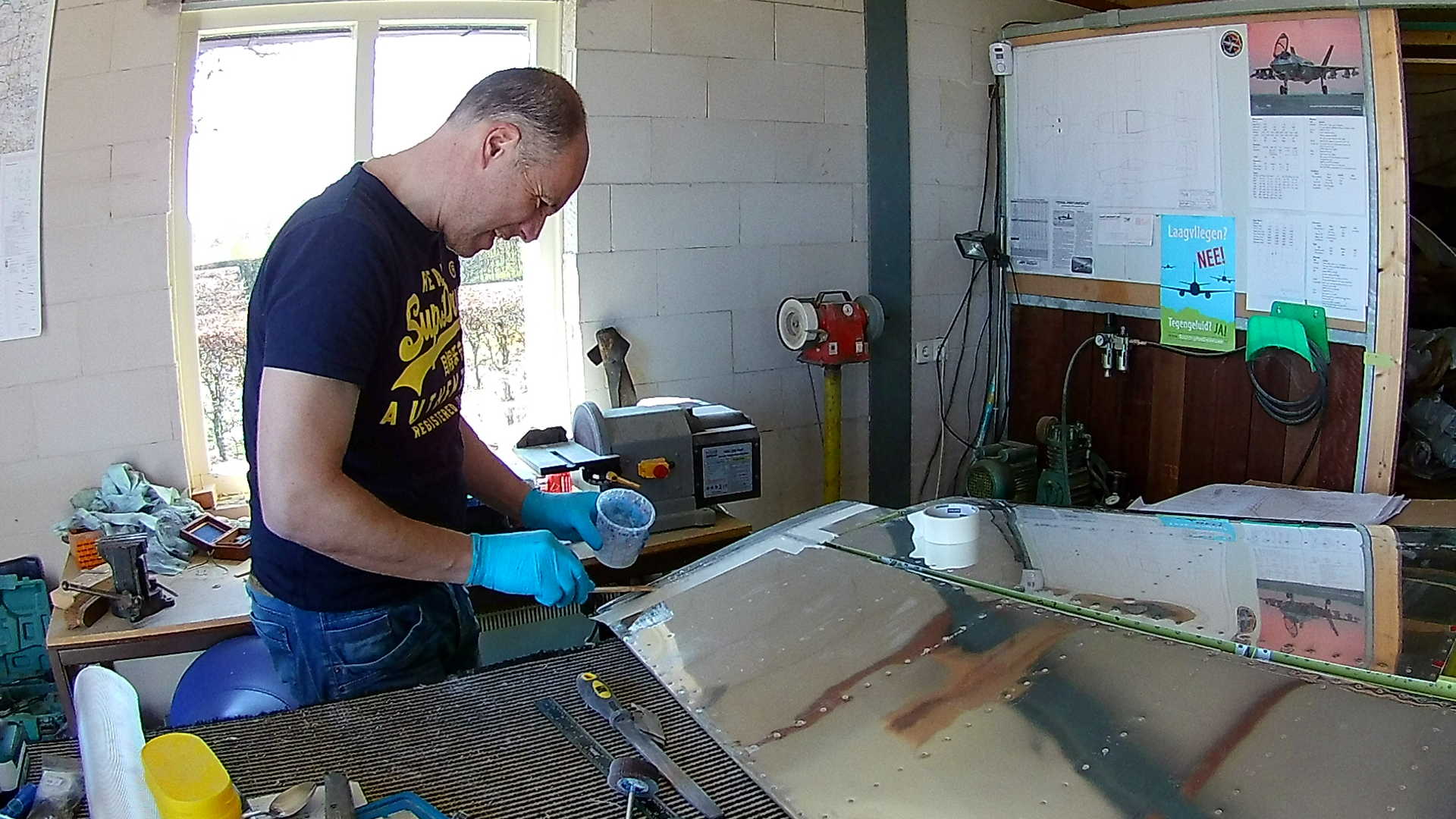 I use resin on the merge overlap of Aluminum and the glass fiber tips. Also I fill the holes of the blind rivets. Again I shouldn't use so much resin, because it only results in more grinding.
Time: 3 Hours, Rivets: 18/0 (2020-04-04)
Time: 3 Hours, Rivets:  0/0 (2020-04-08)
Video