To be able to have access to the avionics (after building) for maintenance, I've installed two access panels in the forward top skin.
Regrettably, I didn't made any video's nor did I take any pictures.
However, I was ecstatic when my propeller arrived from New Zealand, hence I did take a picture from that.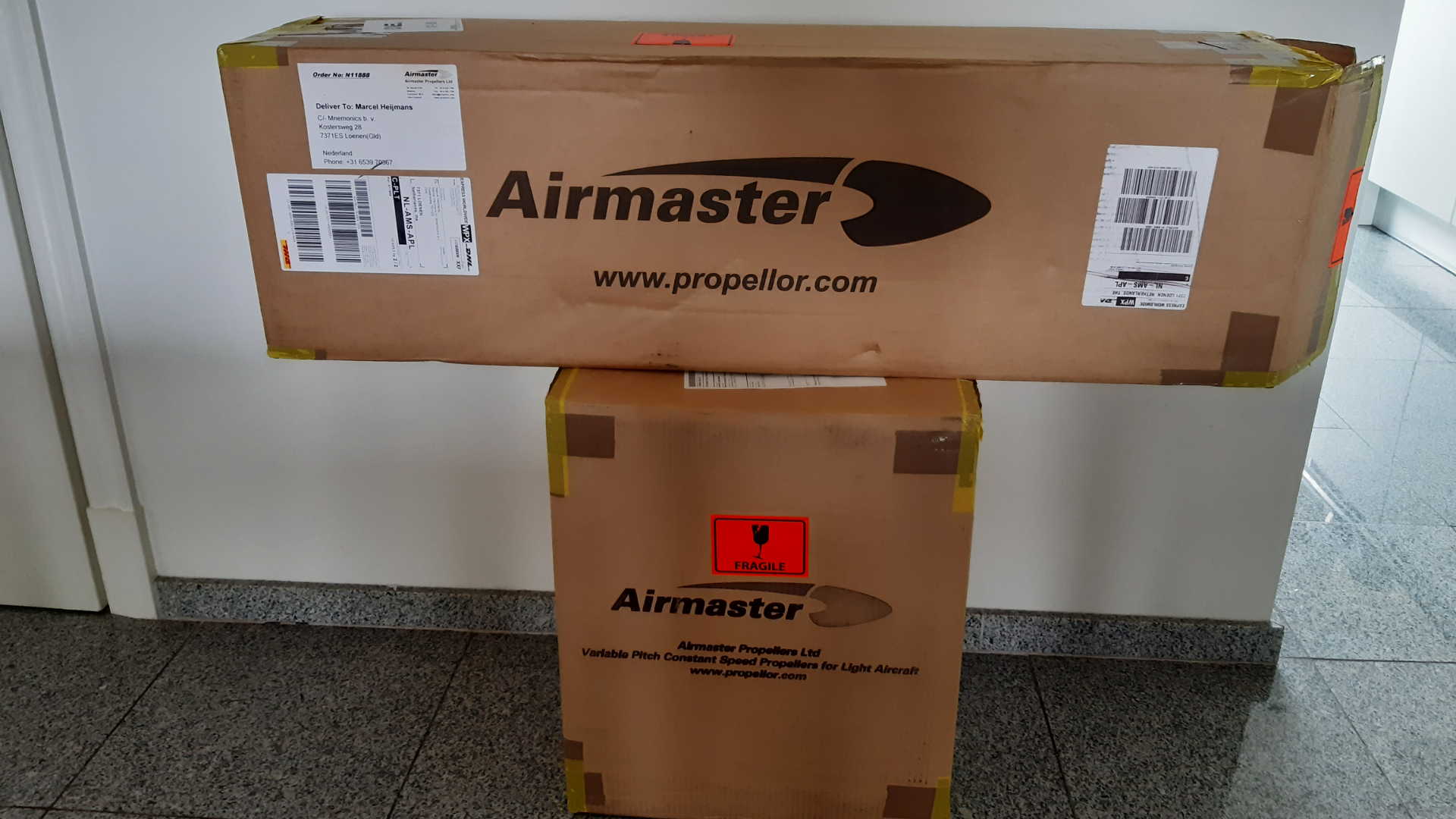 I started transforming my card-board Center Console mock-up to a real Center Console.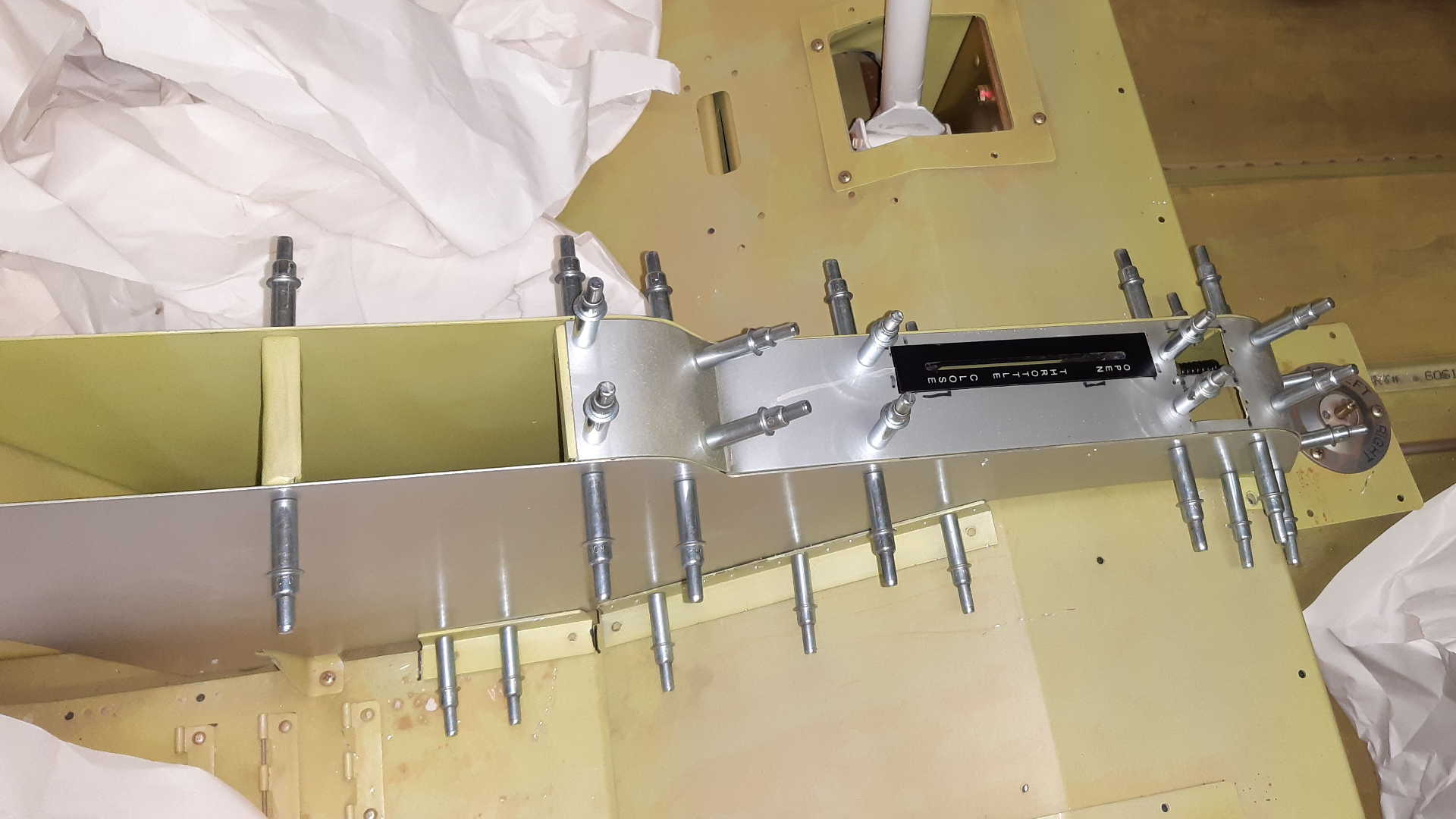 Time: 3 Hours, Rivets:   0/0  (2020-08-26)
Time: 4 Hours, Rivets: 149/0  (2020-08-27)
Time: 3 Hours, Rivets:   0/0  (2020-08-28)
Time: 2 Hours, Rivets:   0/0  (2020-08-31)