The brakes and brake lines are installed and now it is time to 'slide' the main wheels onto the axle. We use AeroShell 22 grease for the bearings and the inside of the wheels whare the bearings go.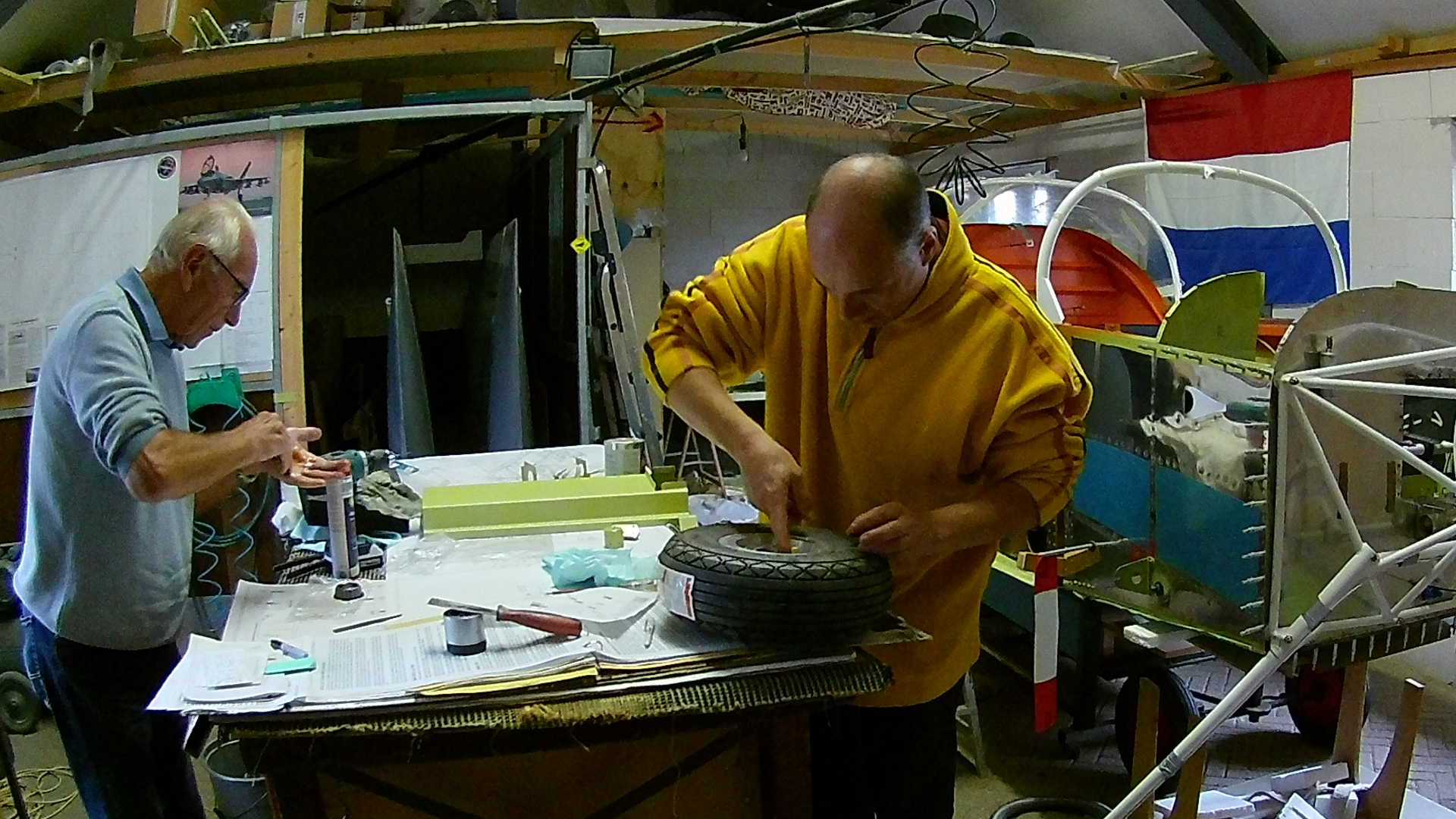 There is an inner and an outer bearing and they are separate from the wheels. They are slightly tapered to allow squeezing the wheel tight.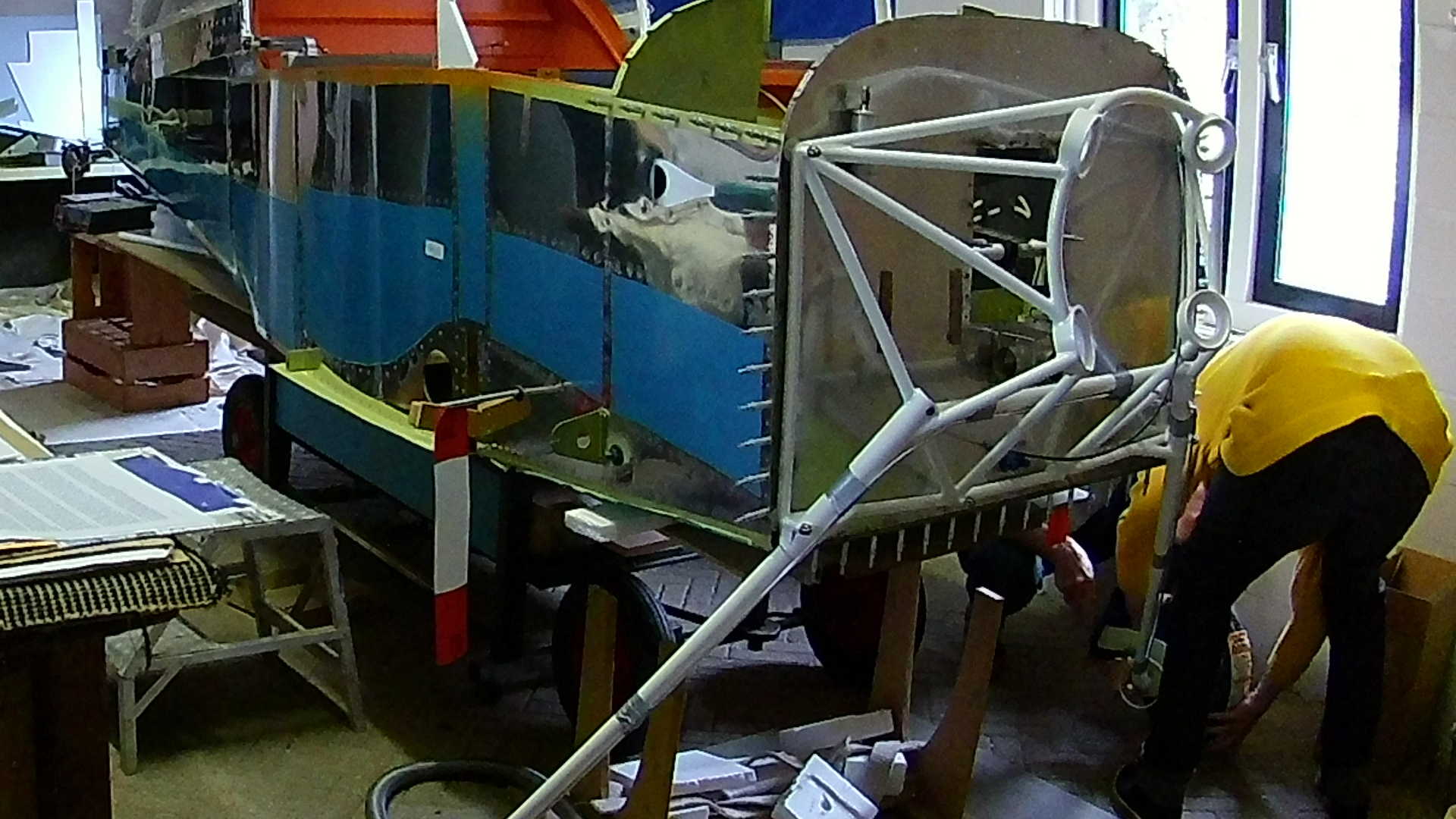 We raised the table that holds the Fuselage, so we can slide the wheel on the axle. You have to remove one part of the brake disc to be able to insert the wheel.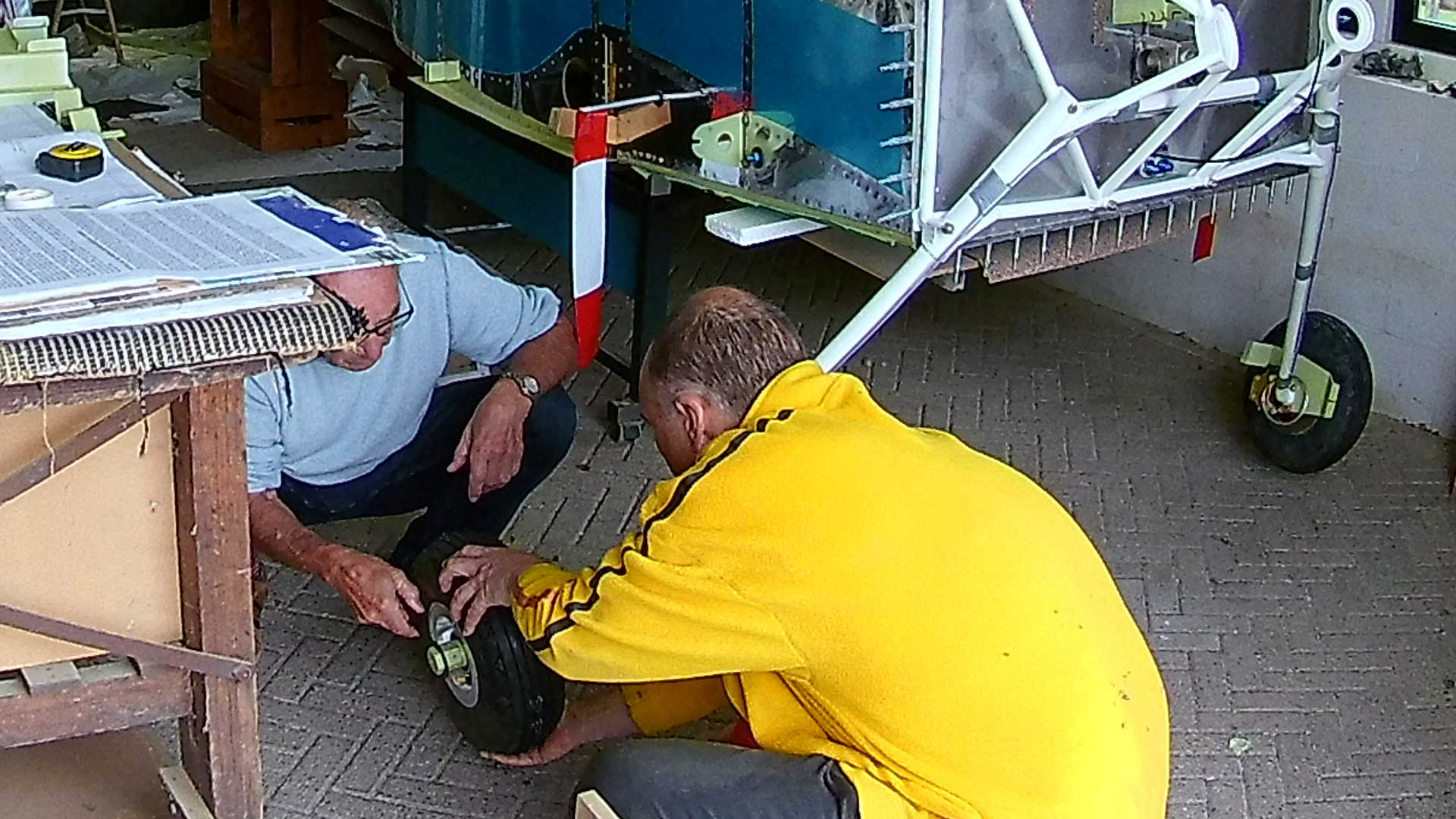 Now we can fasten the wheel by tightening the main wheel nut. You have to torque it so all the play is gone, but the wheel can still run freely. It's more like a gut feeling.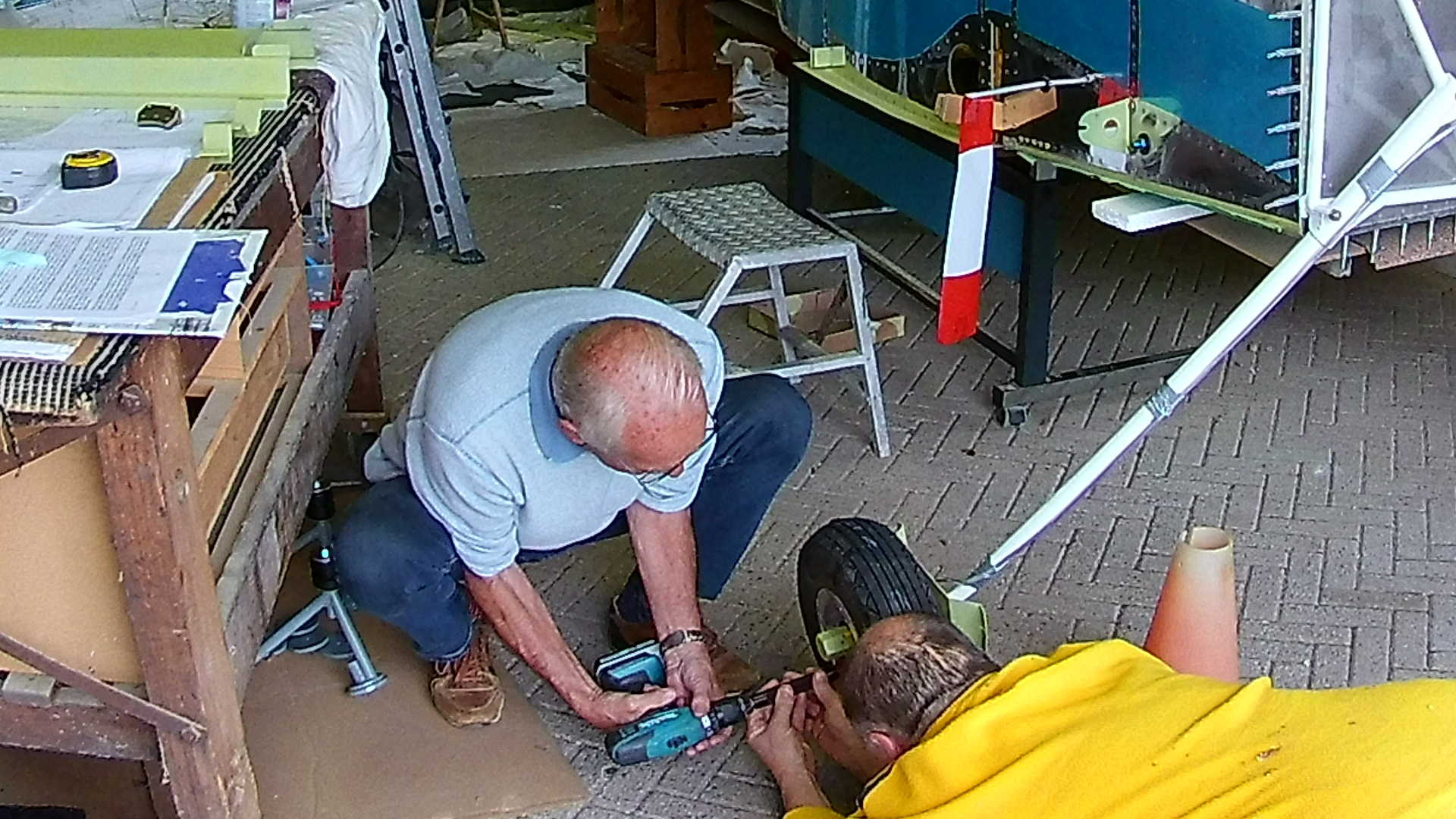 Once the nut is torqued, a hole is drilled through the thread of the axle, so a large cotter pin can be inserted te prevent the nut of turning loose.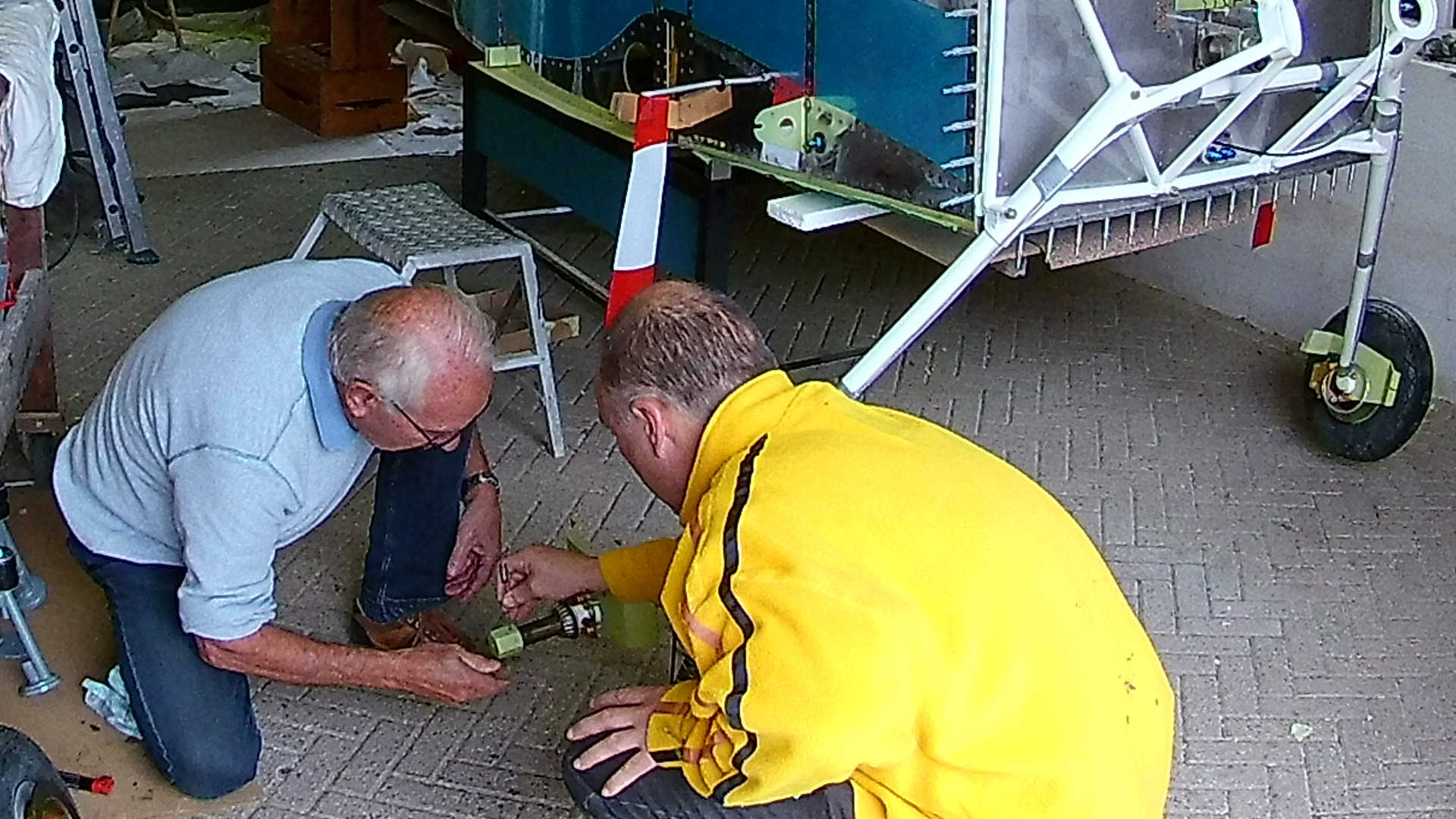 The whole process includes removing and reinserting the wheel several times. But in the end it looks really great.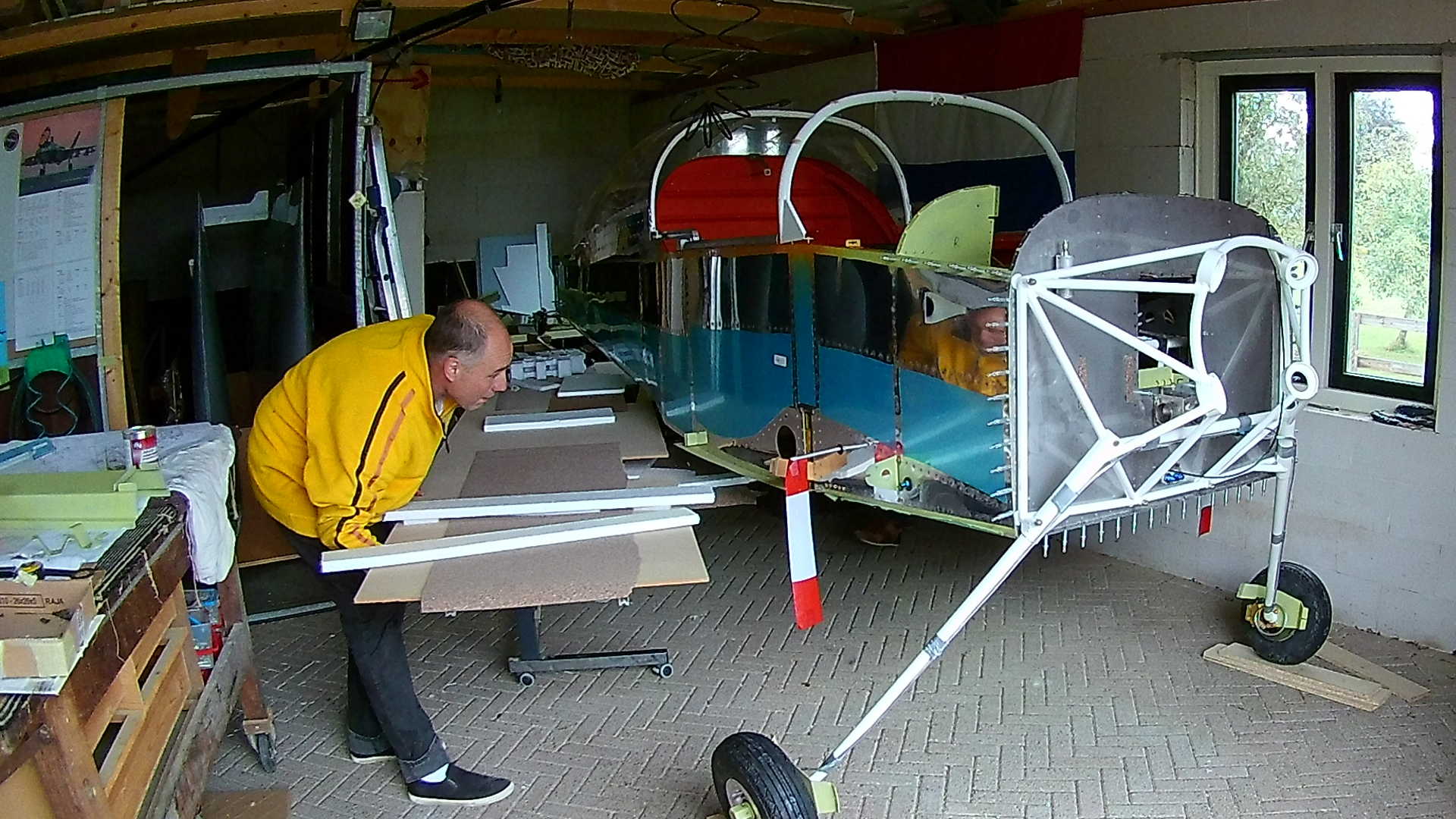 And SOW the BIG moment! PH-MNX is finally on it's main gears. So we can remove the table that held the plane for a long time.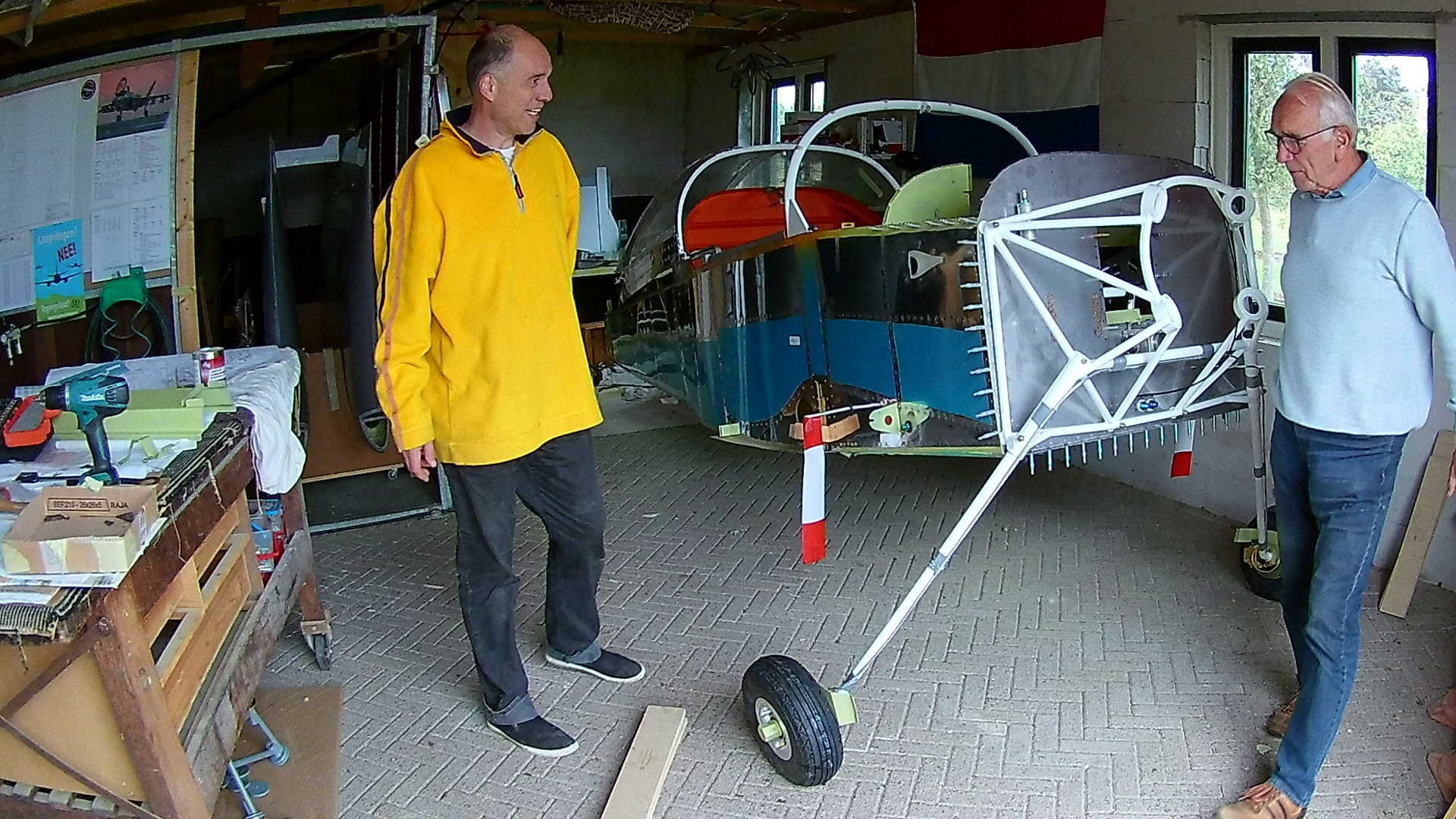 I'm really excited to see the plane standing on its own three wheels for the first time.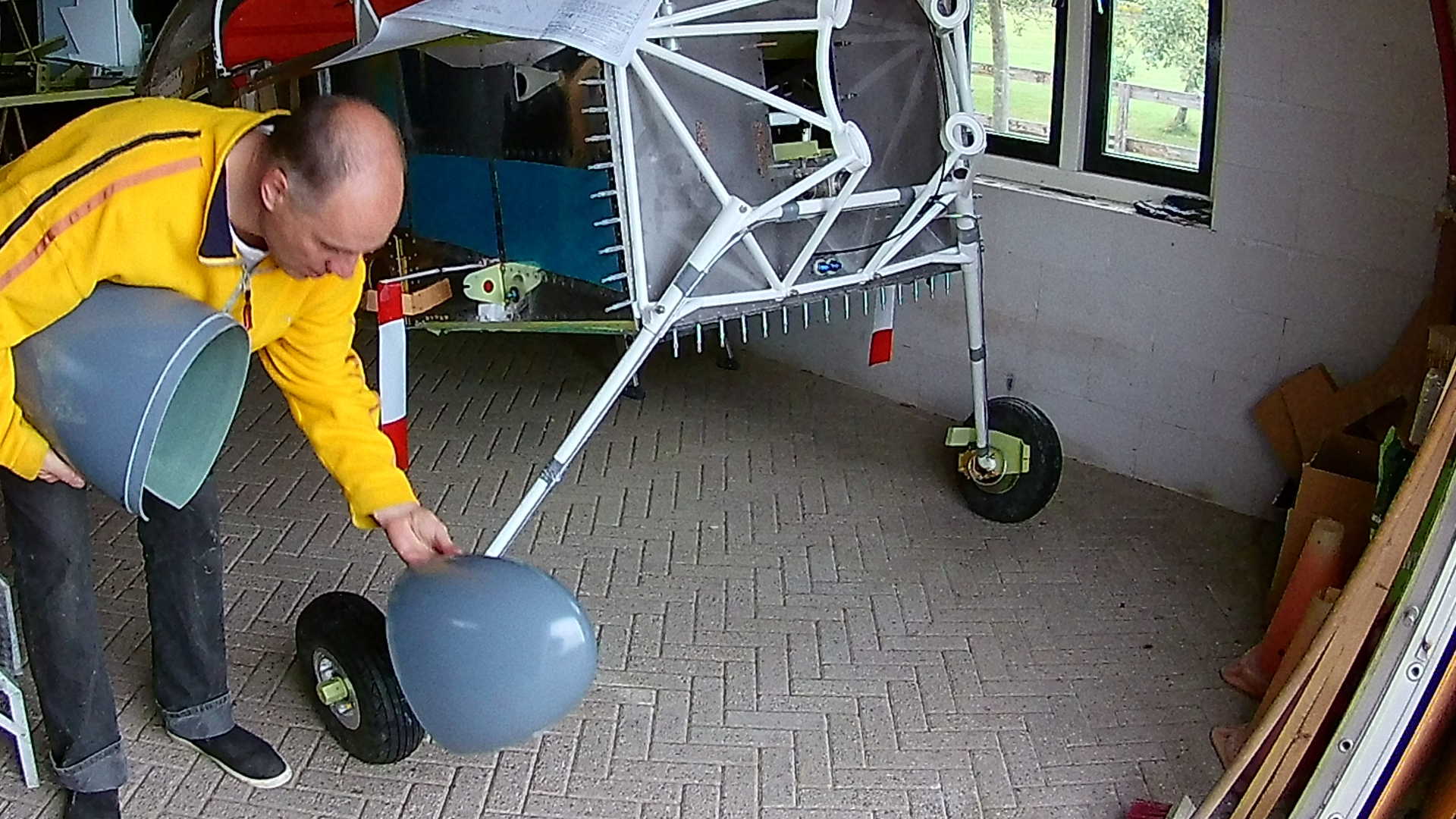 Next up are the wheel fairings and the gear leg fairings.
Here is the result of yet another great day of working on the plane. the duct tape that holds the brake lines is temporary, until the gear lag fairing will be installed.
Time: 5 Hours, Rivets:  0/0  (2020-09-23)
Time: 6 Hours, Rivets:  2/0  (2020-09-27)
Time: 6 Hours, Rivets:  0/0  (2020-09-30)
Time: 7 Hours, Rivets:  0/0  (2020-10-04)
Time: 7 Hours, Rivets:  0/0  (2020-10-07)
Video