It's time for several small that needs to be done, before we can continue. For instance, I need to paint the inside before I can attach the Canopy.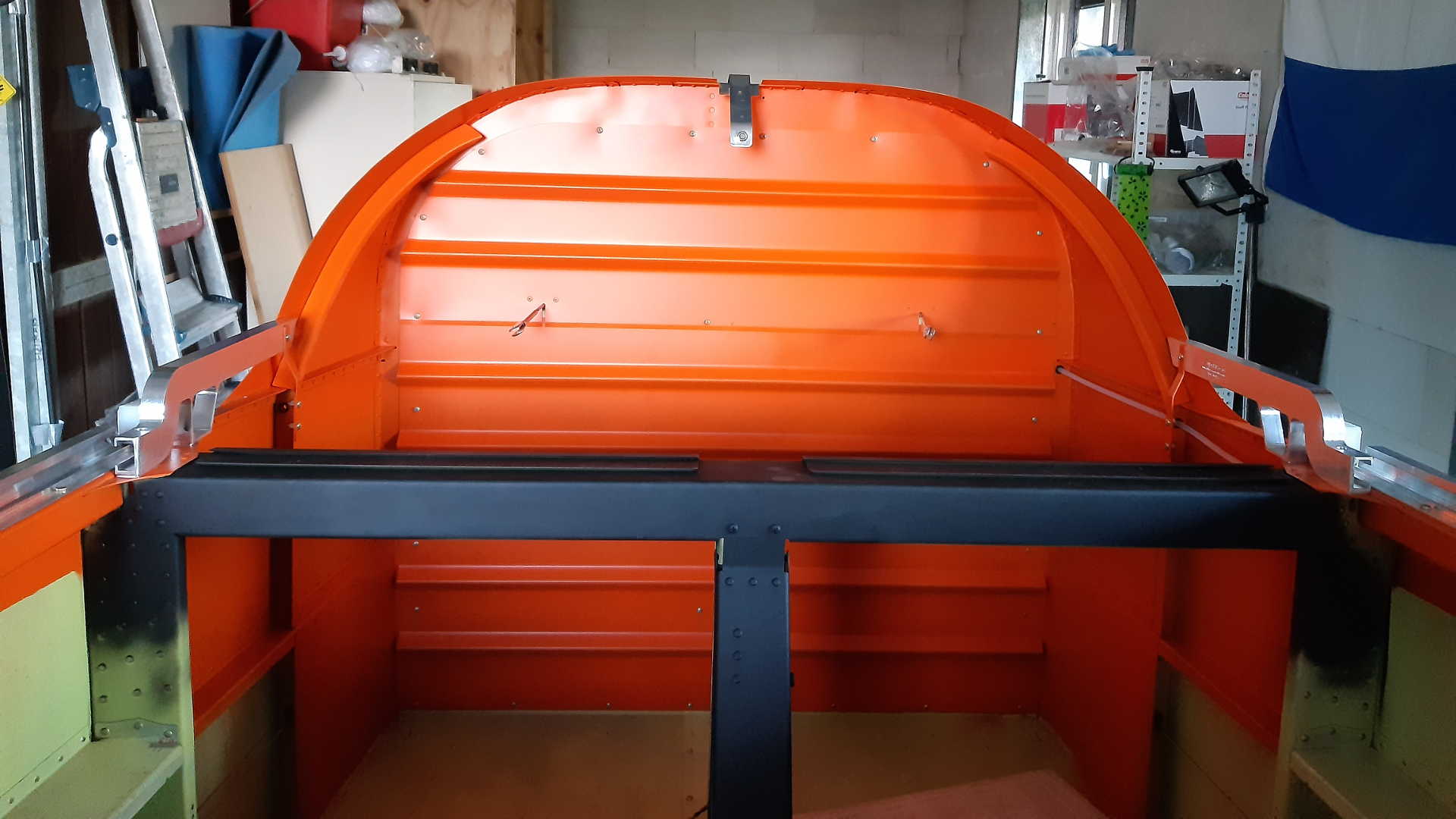 I'm going for a mat black and orange theme on the inside that matches the colors I choose for the interior. This combo is similar to the metallic paint I choose for the outside.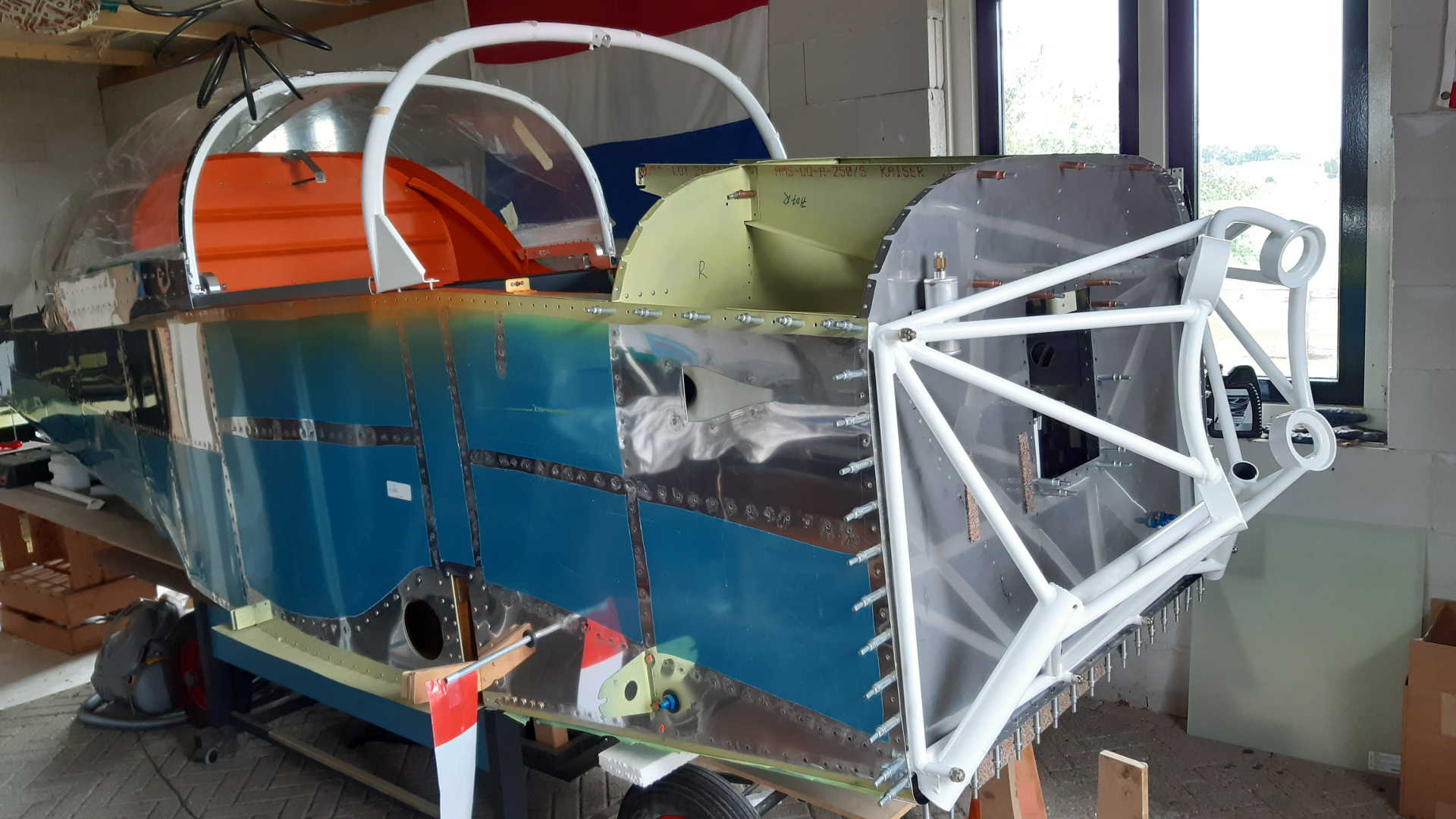 Next job is the Engine Mount. I use the 'standard' Lycoming Engine Mount with dynafocal attachment. This will later hold the extension mount I need for my UL Power 520iSA.
I have also installed the Firewall bulkheads for the Fuel and Return lines.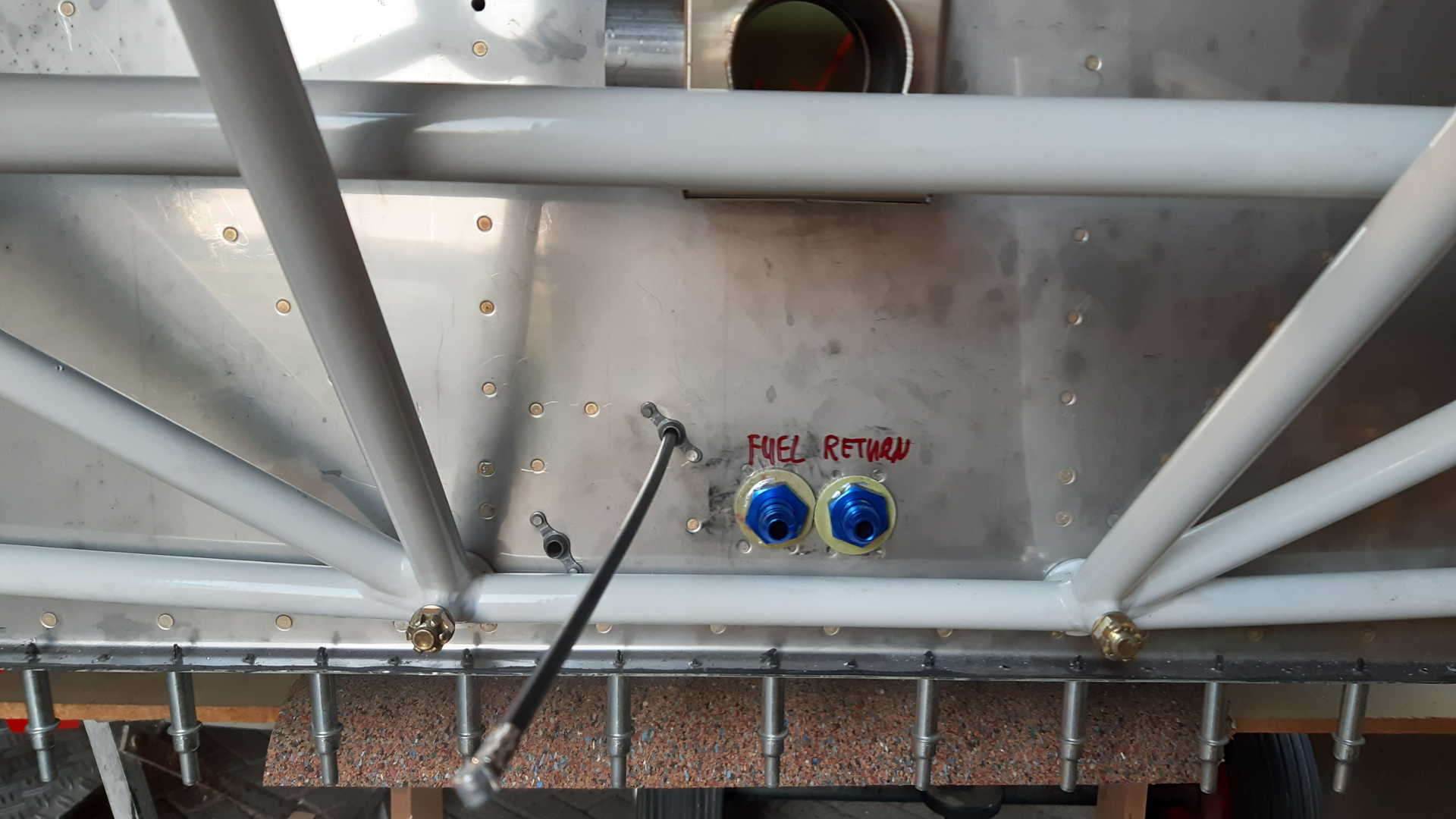 I don't use the 'standard' Facet full pump, but two Bosch Fuel Pumps. However I already installed the Firewall doubler for the Facet pump including the nutplates. The bottom left nutplate will be sealed with Tank Sealant and a bolt. The top right nutplate is reused as the bulkhead for the Throttle cable.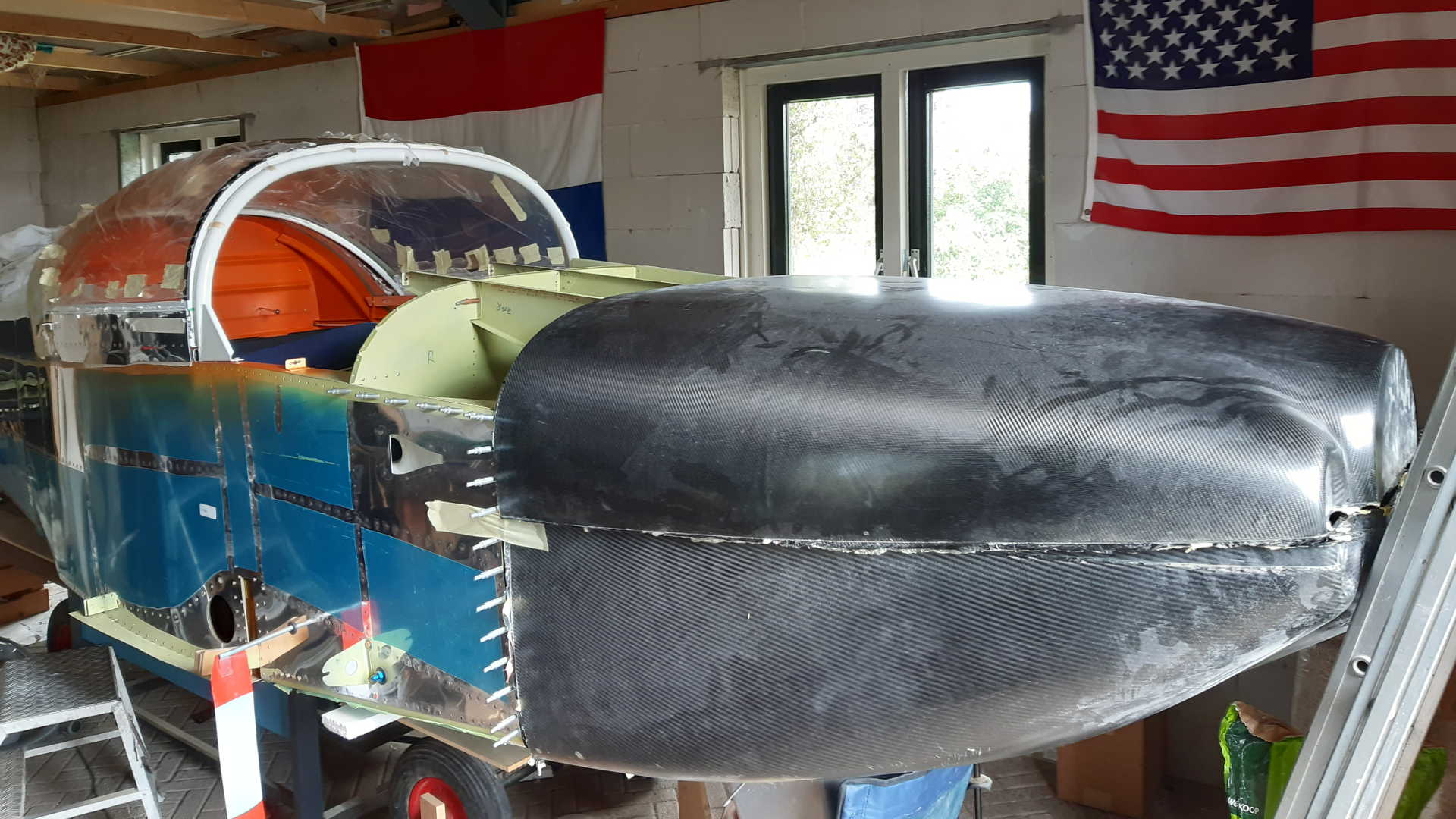 I picked up the extended Cowl, created by Ray Lawrence of Kaolin Aviation, at the UL Power factory in Belgium. Of course it'll take another few months before it is fitted to the fuselage, however I felt the urge to see how it would look.
EPIC!
Patrick Denorme Managing Director of UL Power, proudly showed me the new endurance test facility for the new 520iST. It provides 10% more horse power, but more important it can do that at a lower rpm (2800).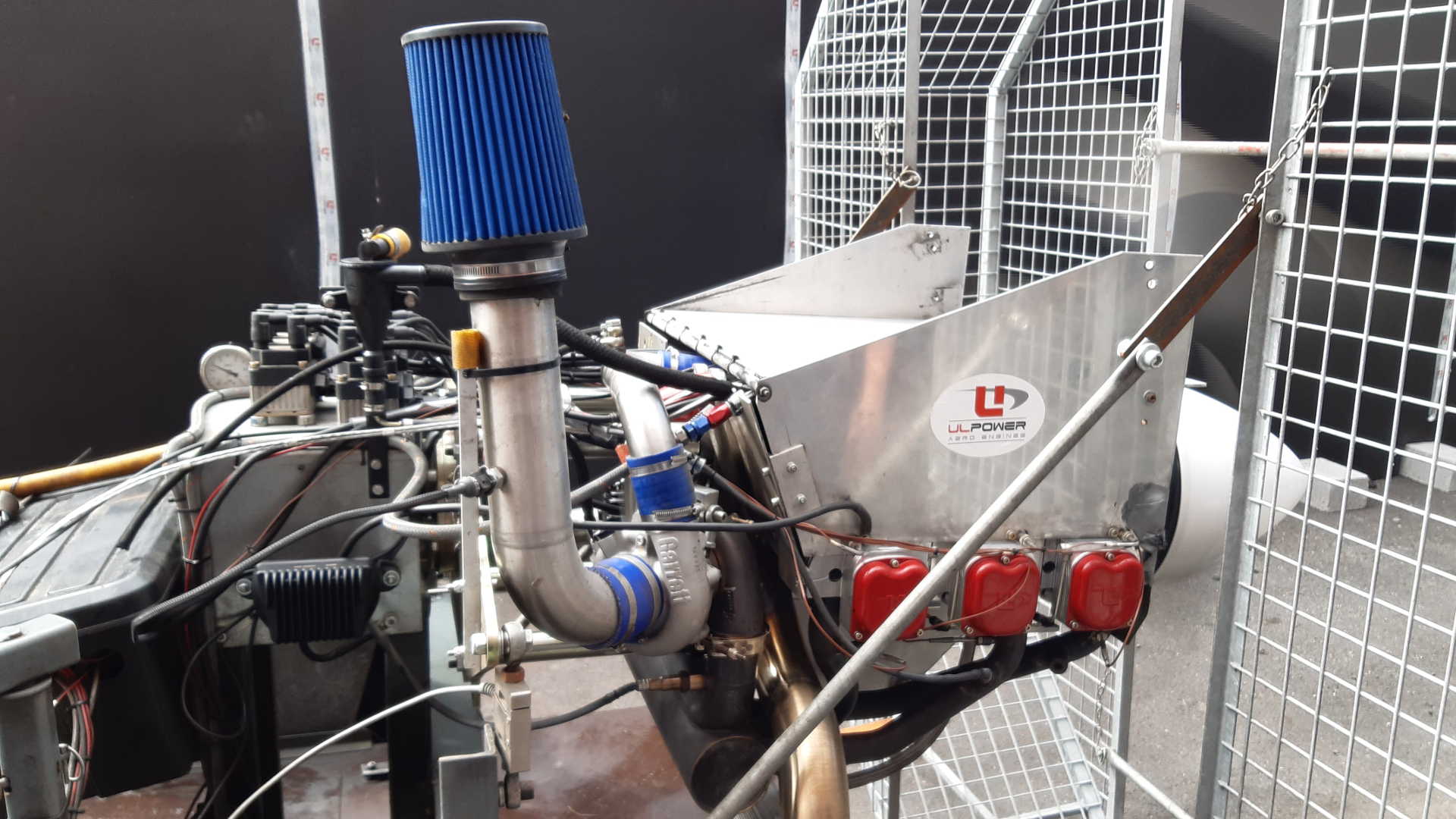 The 520 runs sweet for almost 180 hours testing. The engine sounds great and I can't wait for my 520 to make first engine start. Unfortunately I have the normal aspirated version and not the Turbo. You can clearly see the Turbo Charger in the middle of the photo.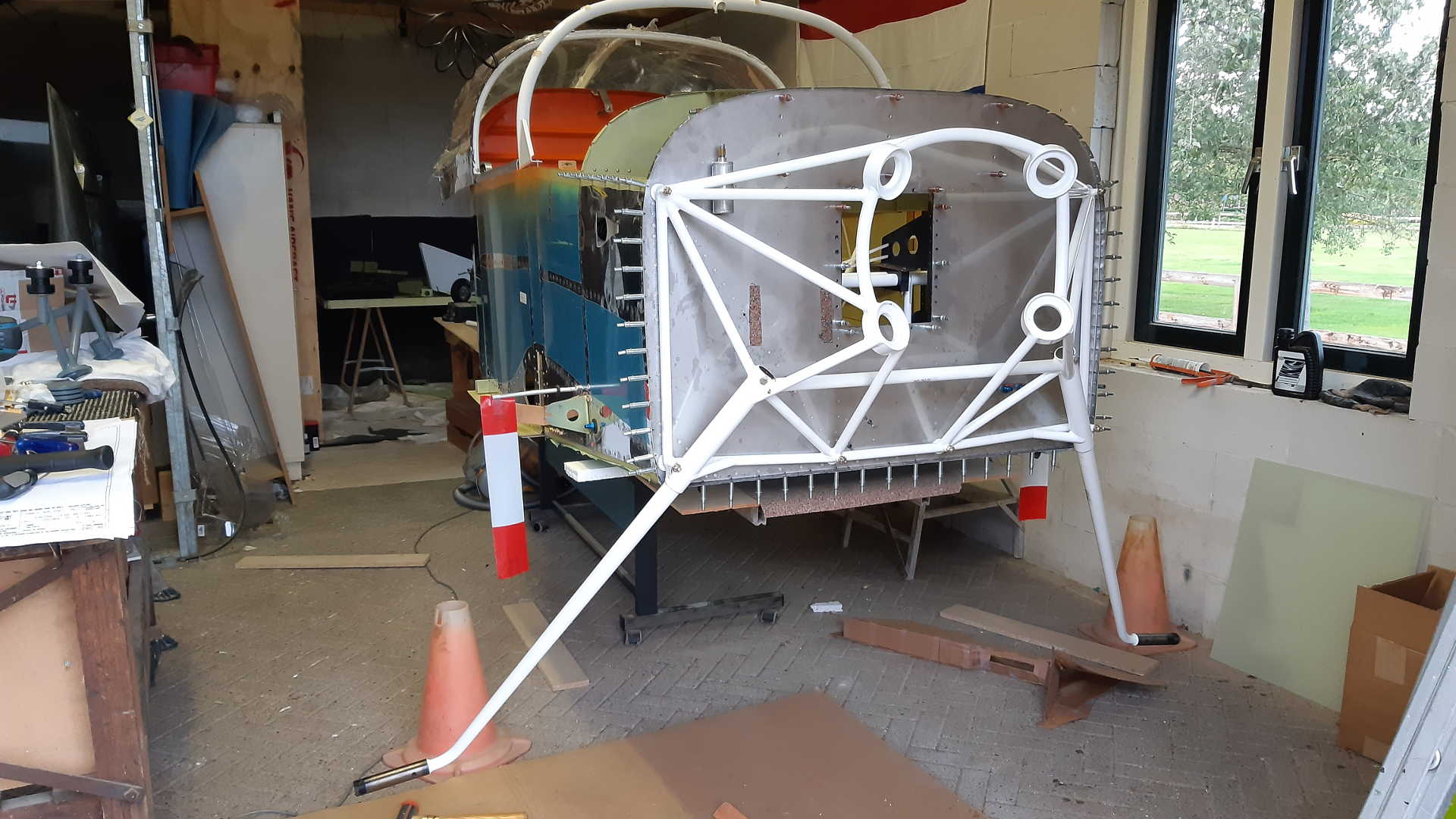 Attaching the Gear Legs was really hard. It turns out the powder coating is too thick and makes inserting the Gear Legs into the Engine Mount really hard.
In the end I succeeded, but in hind-sight I should have used some sand paper to remove the powder coat.
Time: 8 Hours, Rivets:  0/0  (2020-09-09)
Time: 4 Hours, Rivets:  0/0  (2020-09-11)
Time: 8 Hours, Rivets: 2212  (2020-09-12)
Time: 6 Hours, Rivets:  0/0  (2020-09-14)
Time: 5 Hours, Rivets:  0/0  (2020-09-15)